One of my favorite items to order for Chinese takeout is Orange Chicken. Unfortunately, like anyone with dietary restrictions and those simply trying to eat more healthfully, that's usually not a good choice. However, with a bit of inspiration and some tweaking I've come up with a solution that is super quick and easy to make as well as relatively healthy for you. Plus, it's gluten free so my wife can enjoy it too!
This recipe was inspired by a couple other Orange Chicken Recipes out there including The Recipe Critic and Pressure Cooking Today. However, my goal was to make it a bit less sweet and a bit more healthy, while still being extraordinarily fast to cook and easy to clean up afterwards. This is the sort of recipe that you can use to impress your wife when you come home and give her a chance to relax for a few minutes, while you take care of dinner.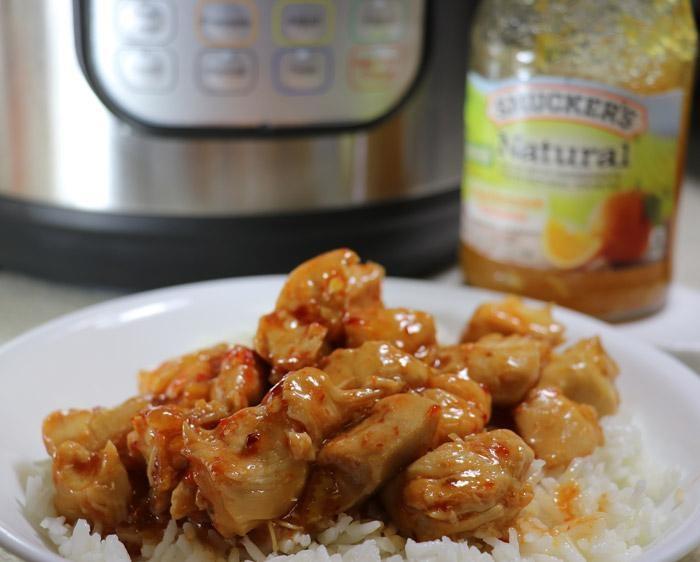 Gluten Free Instant Pot Orange Chicken Recipe:
Personally, I love Smucker's Natural brand since it is made with ingredients from natural sources and avoids GMO products. While you can use any orange marmalade in this orange chicken recipe, I personally like the fact that the orange flavor comes through well here without being too sweet.
Orange Chicken Ingredients:
2 pounds of chicken breast cut into cubes
1/4 cup Tamari
2 Tbs chili garlic sauce (moderate to your flavor preference - I prefer it mildly spicy)
1 tbs rice wine vinegar
2 tbs brown sugar
3/4 cup Smucker's Natural Orange Marmalade
1/4 cup water and 3 Tbs water
3 Tbs cornstarch
2 cups of basmati rice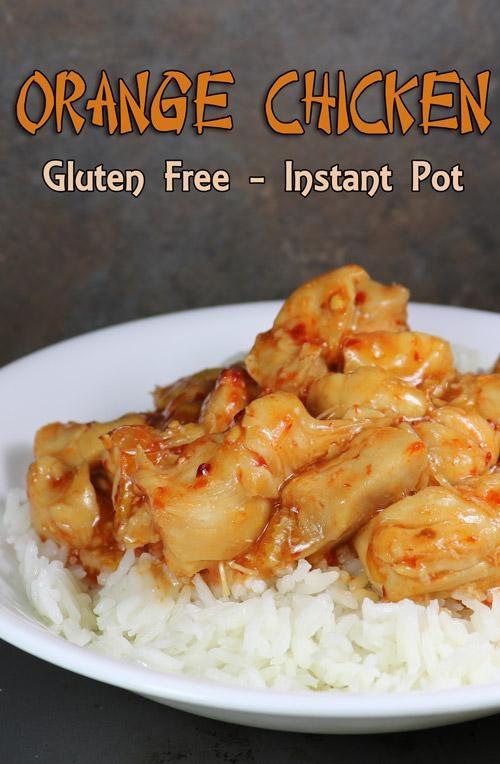 Preparing the Instant Pot Orange Chicken:
Start by chopping the chicken breast into cubes and add that, along with Tamari, 1/4 cup of water, vinegar, brown sugar, and chili garlic sauce into the Instant Pot and stir together.
Pressure cook on high for 3 minutes. When cooking is complete, do a quick pressure release. Once you are able to take the lid off, switch to saute mode.
In a separate bowl, mix together 3 tablespoons of water and 3 tablespoons of corn starch and add it along with your Smuckers Natural Orange Marmalade and add it to the pot, then mix it in.
Serve over cooked rice.