Typically, visiting a steakhouse like Ruth's Chris is something reserved for special occasions like celebrating a new client or a birthday - but why not plan a "because I love you!" date night for someone you love? That's what I did with Heather a couple of weeks ago before leaving on another week-long trip.
While this dinner was sponsored by Ruth's Chris, it was something that busy couples, like us, need to remember to do more often on our own. As a result of my job, I get treated to fancy dinners on a regular basis. All she gets is stories of how good it was and photos that make her drool in anticipation of going to places that I've already gone.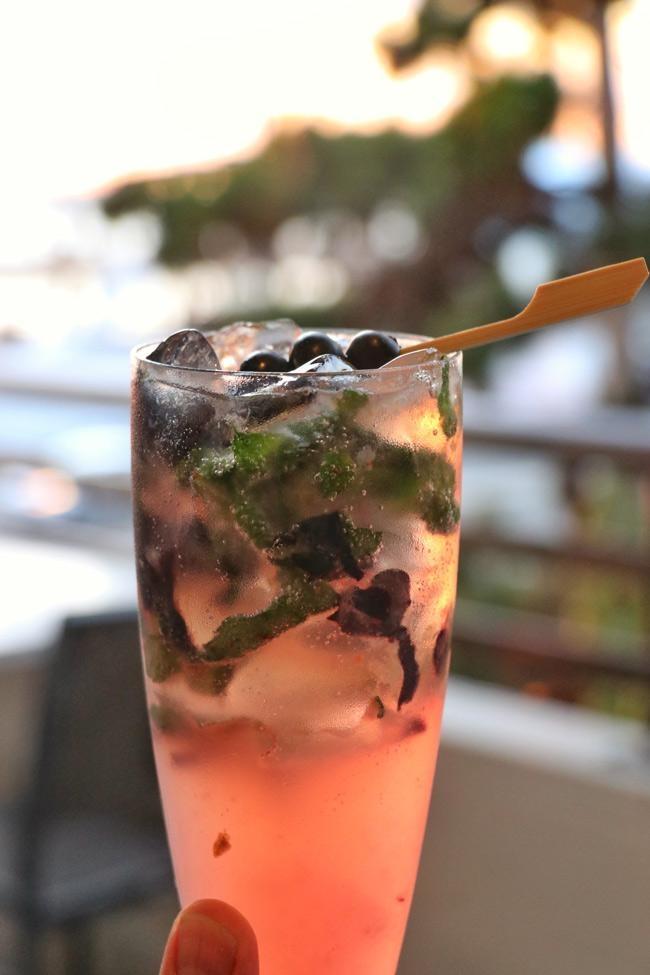 One of the things that I enjoy about Ruth's Chris in particular is that their restaurants generally feel more modern and fun without losing that classic steakhouse feel. For instance, their San Diego bayfront location is well lit and has big windows where we were able to watch the sunset over the bay while sipping pre-dinner cocktails.
However, the waiters still wore vests and they have the classic sides like creamed spinach and potatoes au gratin that might not be "hip", but they are staples to enjoy alongside a great steak.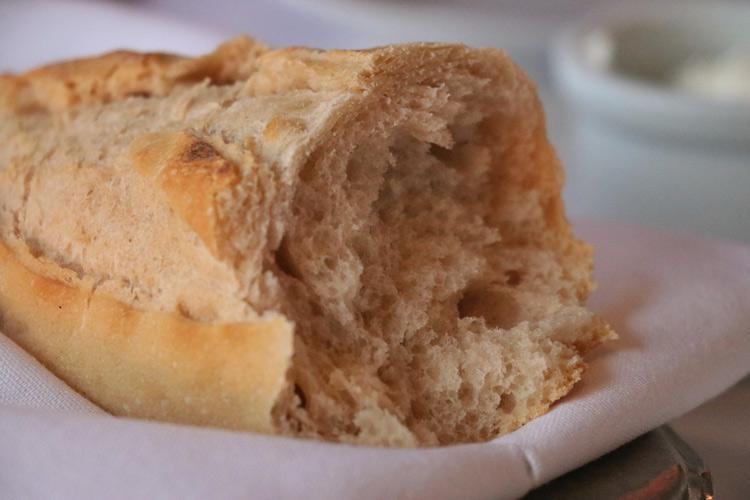 Ruth's Chris Steak House's menu has a wide selection of options in addition to beef, including various seafood options, lamb chops, and even a vegetarian plate, so there's quite literally something for everyone.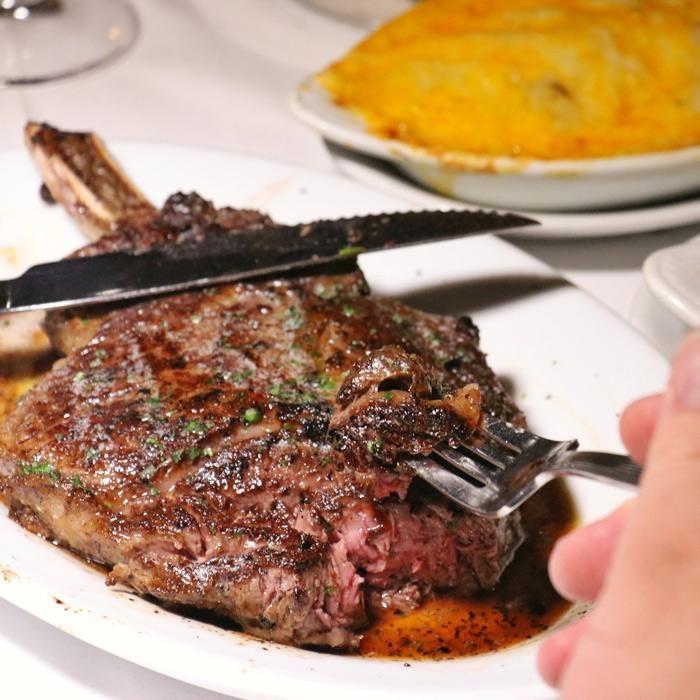 For Heather and me though, it's all about the ribeye!
This is the fattiest cut of steak, and while others might prefer filet, there's NOTHING quite like a ribeye cooked in an 1800 degree broiler with a crisp delicious sear and melted fat released with every cut of the knife. Fat is flavor and while this isn't something I can eat every day, it is a rich and delicious way to celebrate something special … or just spend a couple hours together with someone that you love.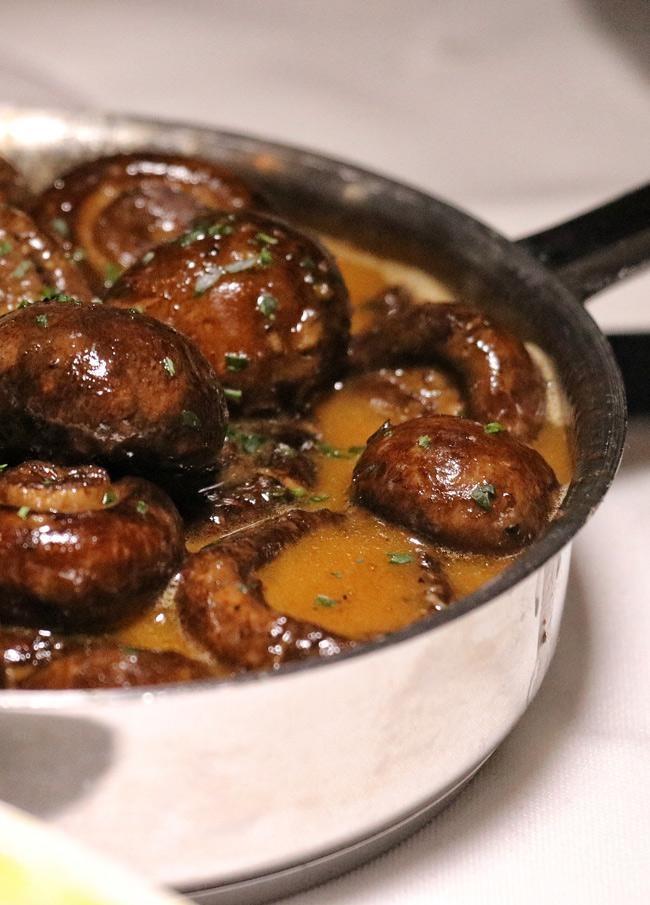 If Heather and I could agree on how the steak should be prepared (I like medium rare - she likes medium well), then we would have gone for the 40 oz. Tomahawk ribeye, served tableside. Priced at $159 (prices may vary by location), the Tomahawk Dinner For Two is the perfect option for a couple who wants a great dinner, but at a limited price. This feast includes the steak, plus starters, sides, and a dessert.
To keep both of us happy though, she opted for Ruth's Classics 3-Course menu, which includes a starter, entree, side, and dessert for $59.95 or $46.95 (prices may vary by location). Her 12 oz. ribeye was just as delicious as mine - but I like to see the bone!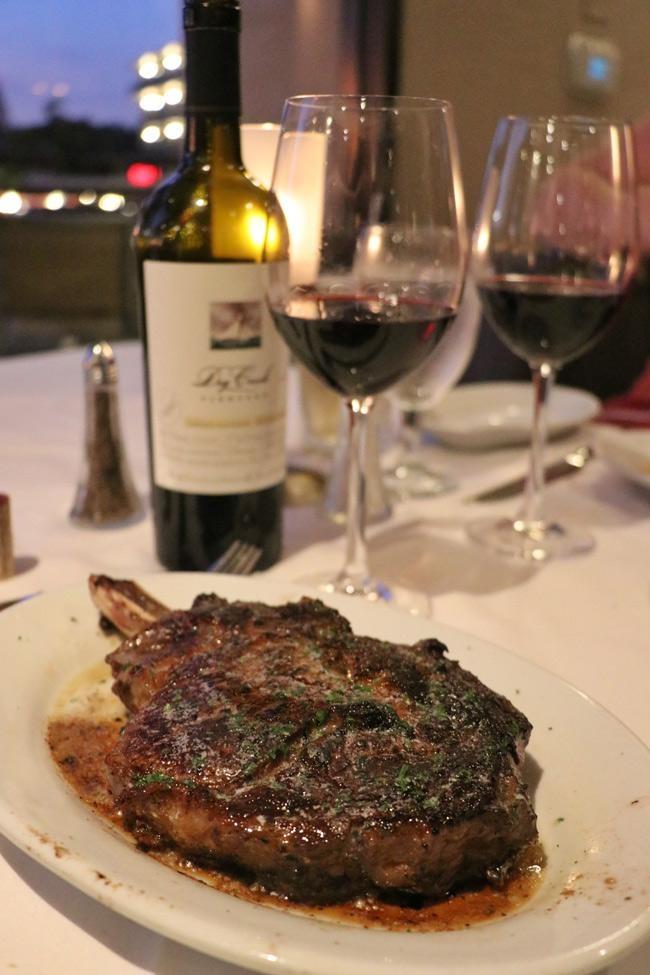 To go along with the steak, we ordered a bottle of wine from one of our favorite Sonoma County wineries - Dry Creek Vineyards. Our 2016 Cabernet Sauvignon paired well with a great ribeye like this; however, a Côtes du Rhône or GSM might have been a better selection with higher tannins to cut through the fat. When it comes to pairing wine though, you should always go with what you know you are going to enjoy, and not just what will pair best from a chemical perspective. For us, Heather and I love that vineyard and prefer relatively low tannins and a wine that isn't overly dry, with good balance of acidity.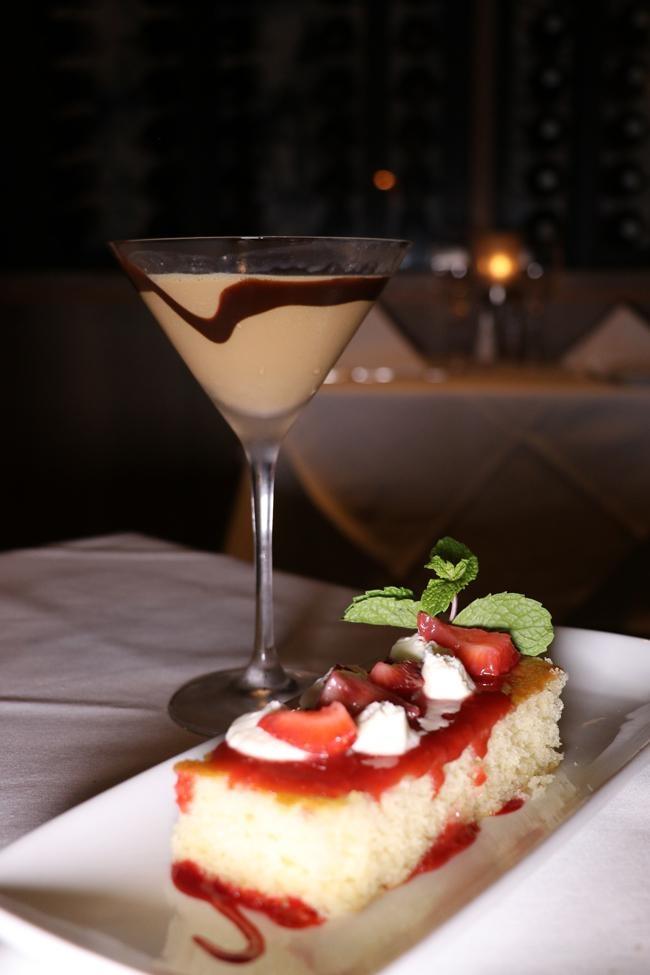 For dessert, we shared strawberry shortcake and a Chocolate Diablo martini made with Patron XO and a jalapeno syrup to give it a kick.
While this particular experience was sponsored by Ruth's Chris and both the manager and waiter knew who we were, it was consistent with the many times I've dined with them around the country over the past several decades. Everything is always good at Ruth's Chris. From the service to the menu selections to the food itself, it is one of my favorite places to go for steak. While dining here, you shouldn't just look at it as a dinner, but as a special experience to anticipate and savor even after the last bite is done.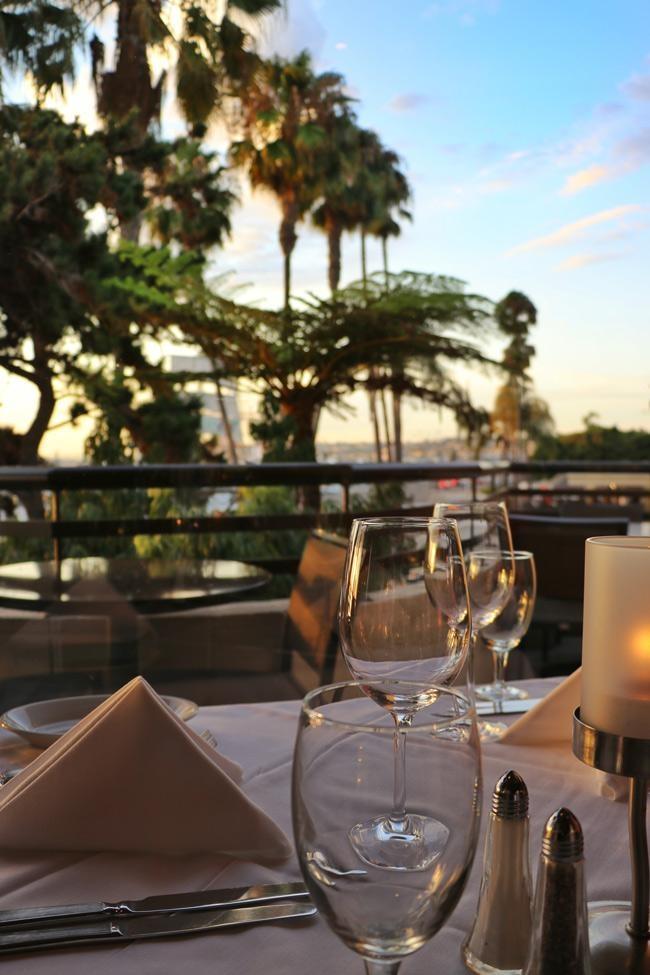 For those of us who travel a lot or are so busy that even a weekend getaway or staycation seems like a burden, spending $200-300 for a fabulous dinner experience is a great way for a couple to share some special time together … just because!
That's one thing I wish my younger self understood. You don't need to go crazy and plan something elaborate that never lives up to expectations. Instead, take those opportunities that you have to enjoy life and spend a few moments with the people in your life that are special whenever you have the opportunity to do so.