We're excited to see some new options from one of our favorite vodka company - CIROC when it comes to canned cocktails. Don't worry though ... they haven't abandoned the "pour it yourself" variety of cocktails either. Which of these is going to be on your table for Memorial Day weekend parties?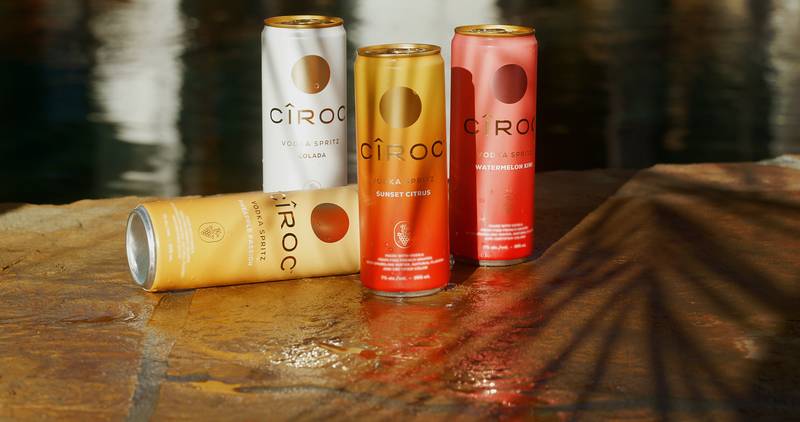 Their new Vodka Spritz is a ready-to-go cocktail infused with fine French vodka and available in four delicious flavors: Watermelon Kiwi, Sunset Citrus, Pineapple Passion , and Colada.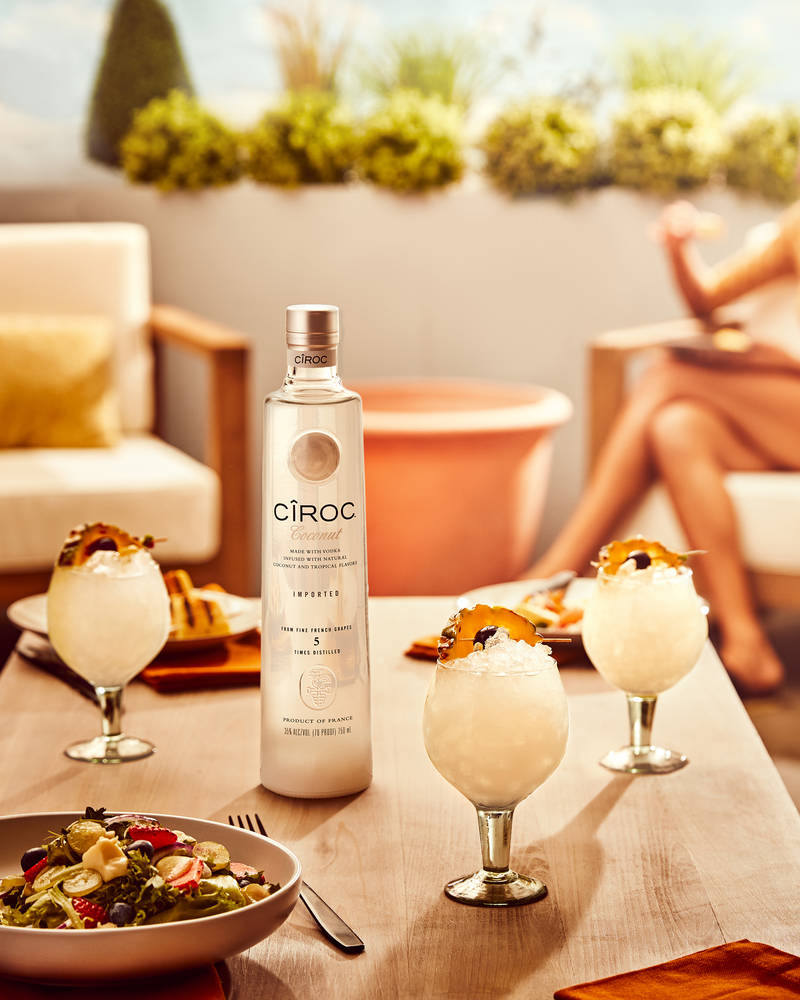 CÎROC Coconut French Colada
Using CÎROC Coconut, the French Colada is a modern take on the piña colada, taking you straight to the tropics.
Ingredients:
1.5 oz CÎROC Coconut Vodka
1 oz Pineapple Juice
1 oz Coconut Milk
.5 oz Lime Juice
.25 oz Agave nectar
Pineapple slice
Glassware: Coupe glass
Garnish: Pineapple slice
Preparation: Add CÎROC Coconut Vodka, orange liqueur, and lemon juice into a shaker with ice and shake. Pour into a sugar rimmed coupe glass. Garnish with a pineapple slice.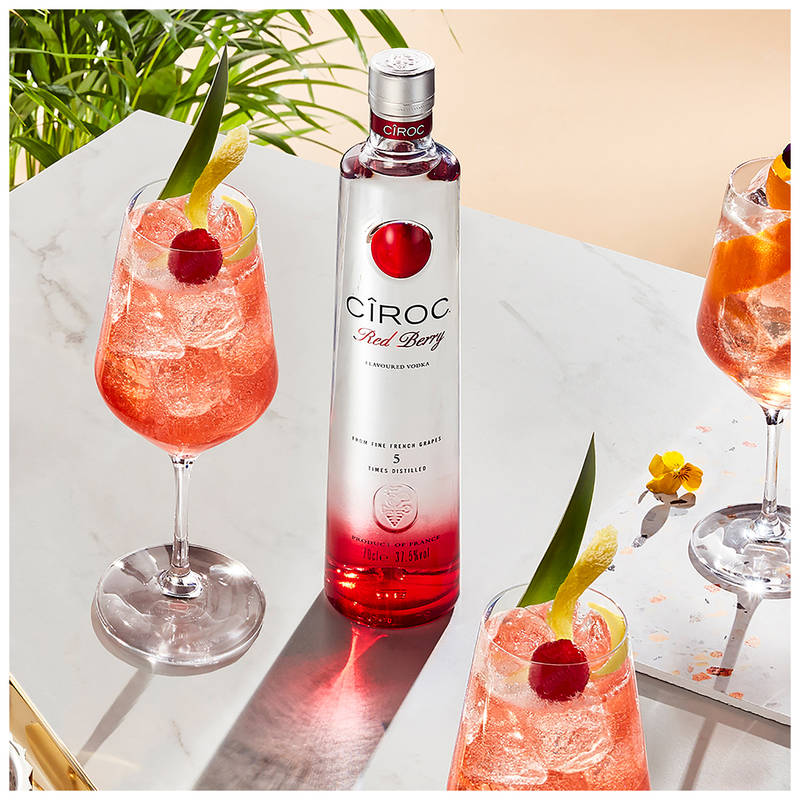 CÎROC Dark Sunset
A classic vodka served with a twist using CÎROC Red Berry.
Ingredients:
1.5 oz CÎROC Red Berry
.5 oz Raspberry liqueur
.5 oz Fresh lemon juice
.25 oz Simple syrup
5 Fresh raspberries
Top up with soda water
Glassware: Wine glass
Garnish: Orange twist
Preparation: Muddle raspberries. Shake all the ingredients. Strain over ice into a glass. Top up with soda.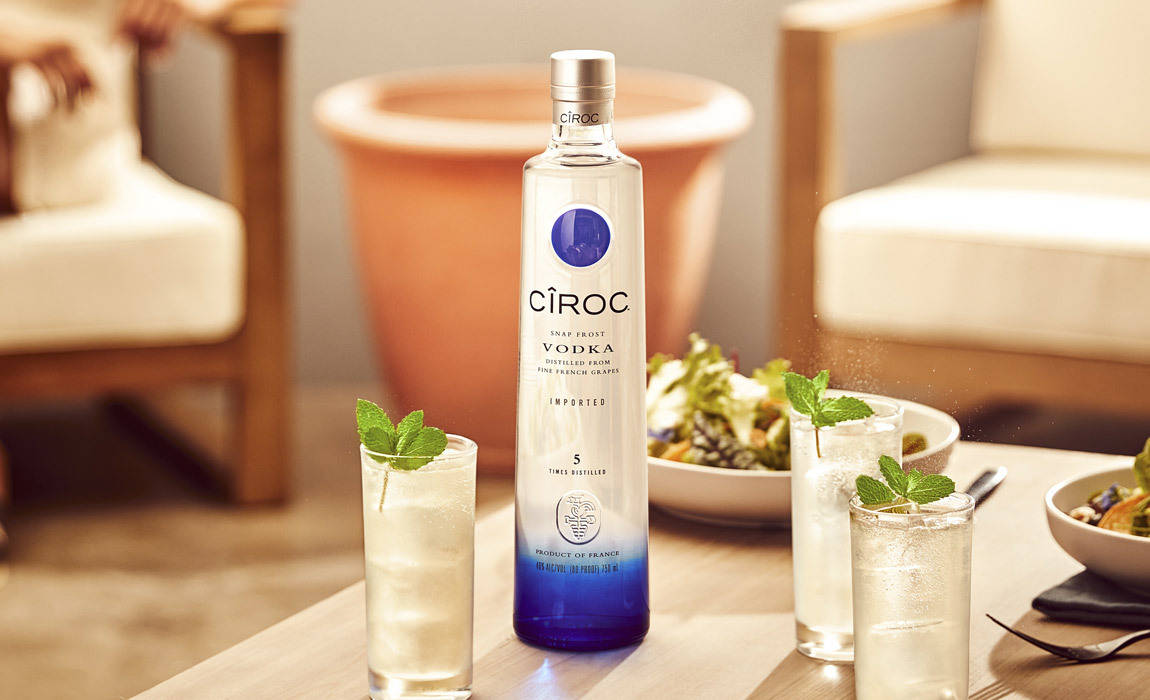 The Diddy
Chanel Hip-Hop's biggest mogul, Sean "Diddy" Combs, try an easy-to-make cocktail using the Blue Dot.
Ingredients:
1.5 oz CÎROC Vodka
1.5 oz Lemonade
Glassware: Highball glass
Garnish: Lemon wheel
Preparation: Combine ingredients in a Highball glass filled with ice. Stir and add the garnish with a lemon wheel.