National Rum Day is coming up and so we've put together a roundup of recipes paired with hotels and resorts around the world. These picks range from daiquiri's in Key West to Rum Punch in Belize and so we're looking forward to being transported to these amazing locals virtually right now while we wait for the pandemic to recede again.
Amsterdam Manor Beach Resort - Oranjestad, Aruba
Nestled on the Caribbean Island of Aruba and steps away from world renowned Eagle Beach, Amsterdam Manor offers a captivating getaway for those in need of a one-of-a-kind escape. While enjoying this island oasis, guests can watch the sunset from Passions on the Beach restaurant as they sink their toes in the sand and enjoy arum-based cocktail inspired by the fruity, tropical tastes of Aruba, like the Blue Moon or an Aruba Ariba, the island's signature (and iconic) cocktail. Capturing a glimpse of colorful paradise in each glass, these cocktails are just as blissful to make as they are to enjoy. Click here for images and see below for recipes.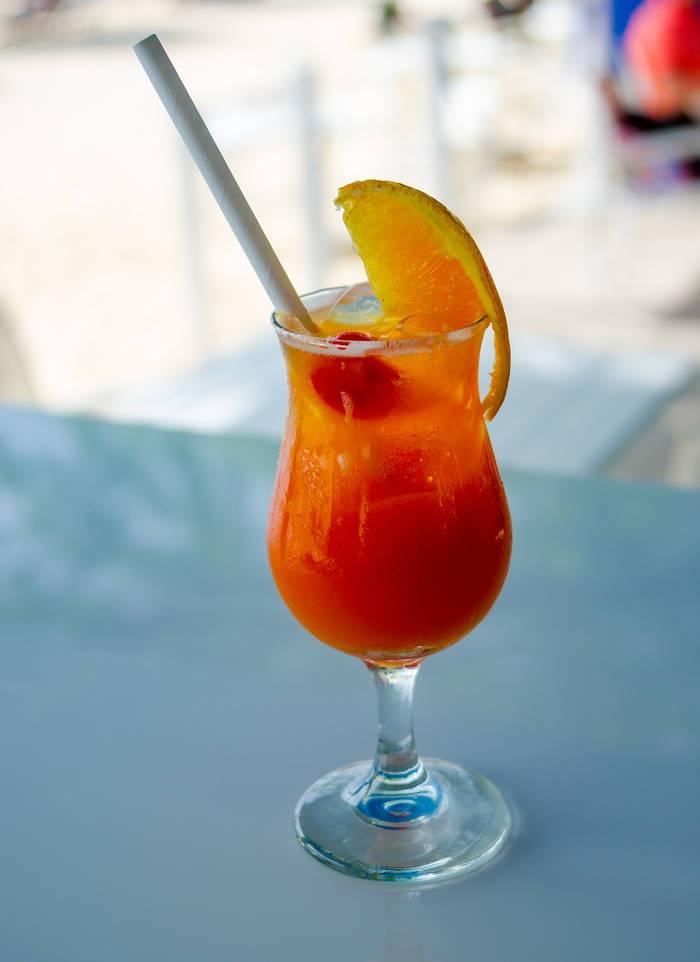 Aruba Ariba:
¾ oz. vodka
¾ oz. rum
½ oz. Crème de Banana liquor
½ cup orange juice
½ cup pineapple juice
A dash of Coecoei liquor
In a cocktail shaker, add the above ingredients and shake vigorously for 10 seconds. Pour into a tall hurricane glass and garnish with an orange and maraschino cherry.

Blue Moon
1.5 oz. coconut rum
1.5 oz. pineapple juice
¾ oz. Blue Curacao
A dash of coconut cream
In a cocktail shaker, add the above ingredients and shake vigorously for about 10 seconds. Pour into a hurricane glass and garnish with a slice of pineapple and a maraschino cherry.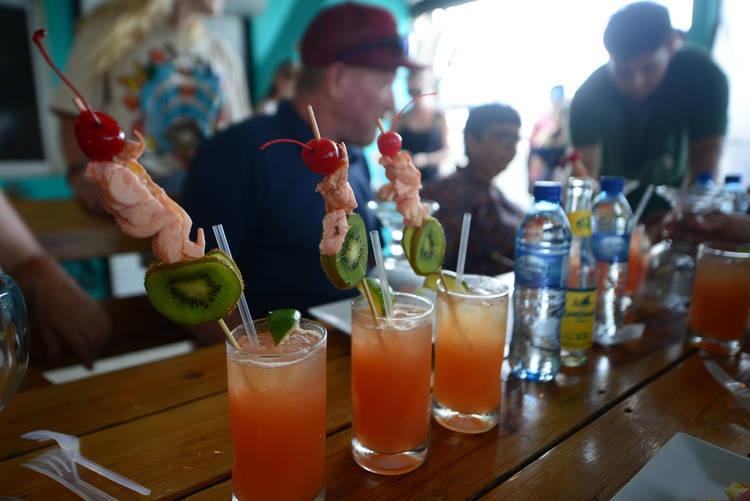 Belize Tourism Board — Belize City, Belize
While there's lots of ways to celebrate, the country of Belize is testing the creativity of palates (and bartending skills) with homemade rum-centric cocktail options that go way beyond your average Pina Colada. Made from sugarcane, rum originated in the Caribbean, and it's still the most popular liquor in the region — which makes "traveling with your tastebuds" all the more enjoyable. Across Belize, these rum-filled concoctions can be found at every bar, and are practically embedded in Belizean culture. Choosing your variation is a personal decision, but you really can't go wrong with either local favorite!
Rum Punch
The national cocktail of Belize, this local delicacy appears on almost every drink menu in the country. Few cocktails have as many different recipes as the Rum Punch — and it's one of the best drinks to take liberties with, mixing and matching fruits and dialing up (or down) the amount of rum included. Rum Punch is a quick and easy cocktail to make and only requires:
2 cups of white rum
1 cup of coconut rum
2 ½ cups of fresh orange juice and pineapple juice
1/2 cup of fresh lime juice and 3 tablespoons of grenadine (or enough to make the punch into a pretty pink color :)
Simply stir all the ingredients together in a pitcher or punch bowl, and chill before serving. Use short rocks glasses full of ice, and garnish your Rum Punch with slices of orange and pineapple. This recipe yields 8-10 servings.

Panty Rippa
Besides Rum Punch, Panty Rippas are another popular cocktail in the country, especially in the cayes (or islands). Instead of light or dark rum though, Panty Rippas are a much simpler cocktail to make using mainly coconut rum. Top off a shot or two with pineapple juice and you've got yourself a Belizean specialty.
1 ½ oz of coconut rum
2 oz pineapple juice
1 splash of grenadine
Simply swirl the ingredients in a glass with ice, garnish with a lime wedge or cherry and enjoy! This recipe yields 1 serving.

Lady in the Tropics at Grand Lucayan's Lighthouse Pointe – Freeport, Bahamas
At Grand Bahama's Lighthouse Pointe, the leading all-inclusive resort at Grand Lucayan, the authenticity of the Bahamas meets the ease and affordability of an all-inclusive resort. Overlooking a 7.5-acre white-sand beach and sprawling acres of pristine property, guests of Lighthouse Pointe can relax and enjoy exceptional crowd free amenities. With an emphasis on personalized service, safety and warm island hospitality, this is a picture-perfect getaway for revelers looking to truly experience a tropical, sun-splashed Caribbean retreat. Everyone knows that the best way to beat the heat in the Bahamas is a refreshing fruity cocktail, and rum is the best way to kick-off any island getaway. The Lady in the Tropics sets the perfect scene of paradise with the it's unique balance of island flavors. Please click here to download an image.
1 oz. Mango Rum
1 oz. Coconut Rum​
2 oz. Gold Rum
3 oz. Pineapple Juice
1 ½ oz. Lemonade
Splash of Grenadine (so it goes to the bottom and creates the red color)

Combine all ingredients, except grenadine, in mixing glass with ice. Shake well then pour into tall cocktail glass. Add a small splash of grenadine. Raise glass and toast.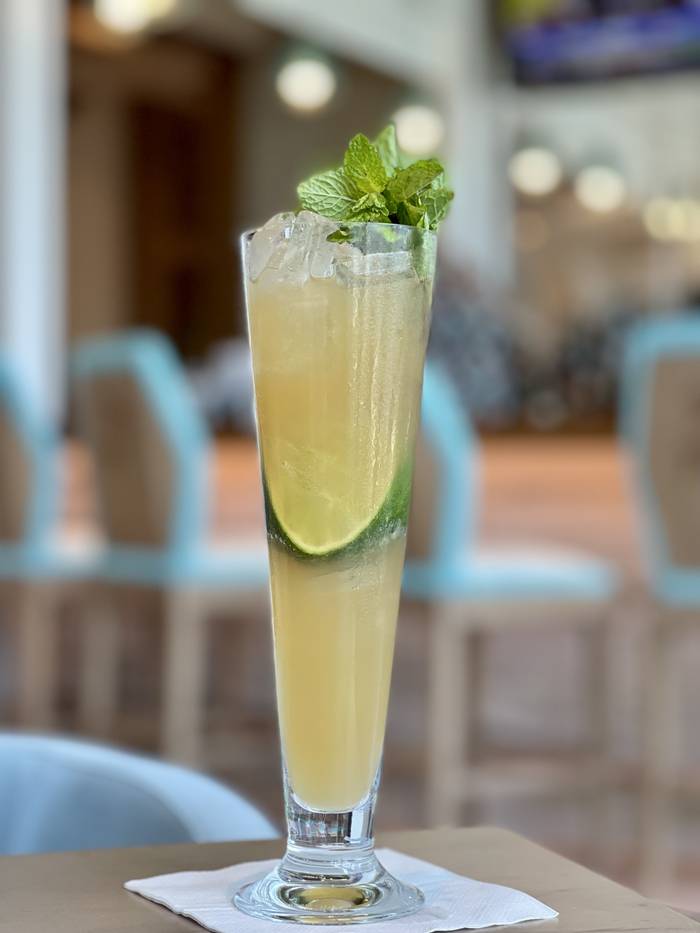 Tai'd to the Dock – Margaritaville Beach Resort Nassau – Nassau, Bahamas
A Bahamian twist on a classic Mai Tai, this rum cocktail takes happy hour to a whole new level at Margaritaville Beach Resort Nassau, the brand-new luxury island getaway inspired by Jimmy Buffet's iconic state of mind. Rich rum undertones mingle hints of citrus and cinnamon to capture the essence of Bahamian culture and provide a relaxing, laid-back oasis. Whether sipping in Margaritaville or at home, the resort's signature cocktail provides a change in latitude and a change in attitude.
1 ½ oz. Appleton Estate Reserve Rum
½ oz. Diplomatico Reserva Exclusiva Rum
½ oz. Giffard Orgeat Syrup
¾ oz. Pierre Ferrand Dry Curacao
½ oz. Sun Orchard Pasteurized Lime Juice
2 Dashfire Cinnamon Bitters
1/2 Lime
Strain over fresh iced glass and garnish with mint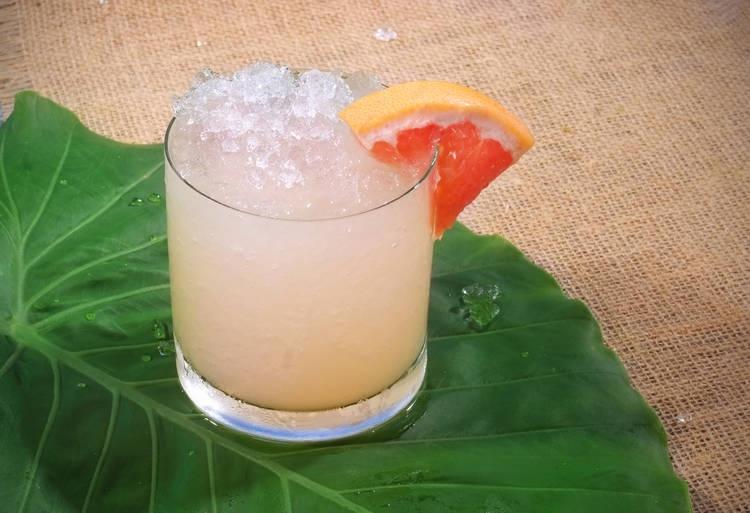 Hemingway Daiquiri at Ocean Key Resort & Spa — Key West, FL
Boasting a stunning backdrop of vibrant jewel-toned shades of azure and turquoise, Ocean Key Resort & Spa – a luxurious oceanfront property overlooking the pristine waters where the Gulf of Mexico mingles with the Atlantic – welcomes guests with lively local entertainment and a delectable signature cocktail, the Hemingway Daiquiri. With warm tropical ocean breezes, eclectic sunset celebrations and signature daiquiri in-hand, Ocean Key Resort is the perfect escape for couples and friends, alike.
2 oz Bacardi Superior Rum
1 oz Grapefruit Juice
1 oz Lime Juice
1/2 oz Cane Syrup
1/2 oz Maraschino Liqueur
Strain over crushed ice in a double old fashioned glass, and garnish with a grapefruit slice.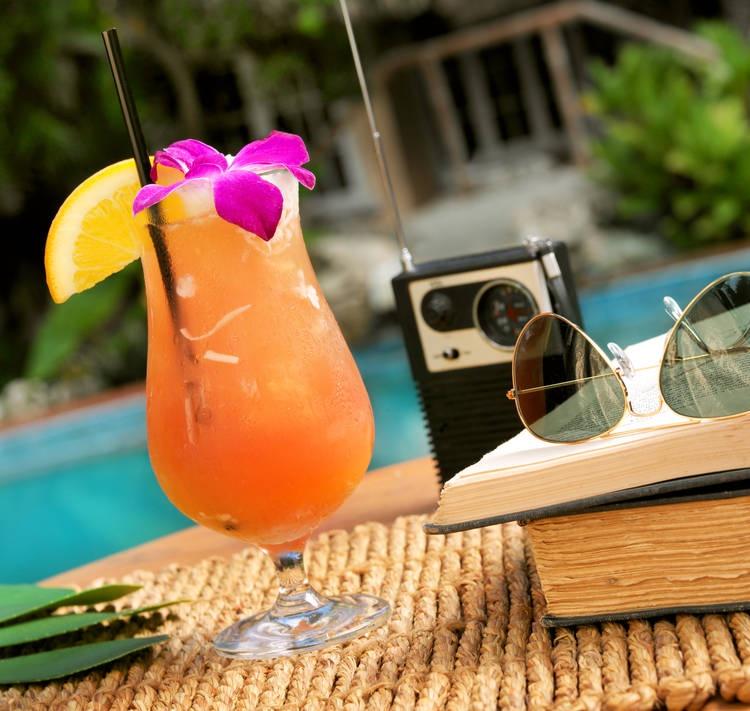 Gumby Slumber at Little Palm Island Resort & Spa — Little Torch Key, FL
Recently honored in Condé Nast Travelers 2021 Hot List as a "Best New Hotel in the World," Little Palm Island Resort & Spa – the only private island resort in the U.S. (only accessible by seaplane or boat) – delivers a true "Get Lost" experience for guests. Upon arrival, travelers are welcomed with the resort's signature cocktail, the Gumby Slumber, setting the scene for a true tropical island getaway. Perfectly capturing the essence of the resort's "Get Lost" motto, the newly reimagined thatched-roof bungalows are discreetly nestled throughout the island, where there are no in-room telephones, televisions or alarm clocks to distract.
1 part pineapple juice
1 part cranberry juice
1 part orange juice
1 part Captain Morgan Spiced Rum
1 part Parrot Bay Rum
Fresh coconut
Mix ingredients and serve chilled. Garnish with fresh coconut. For an extra kick, marinate the coconut garnish in 151 Rum.
Coco Tiki Tai by Bungalows Key Largo — Key Largo, Fla.
The luxury, adults-only Bungalows Key Largo, celebrated its grand opening this past December, as the first and only all-inclusive resort in the Florida Keys. The boutique, waterfront oasis features 135 private bungalows dotted across the property's 12 acres,1,000-feet of shoreline with countless beach cabanas and a full-service Zen Garden Spa featuring a Himalayan salt room + eucalyptus steam room. Though what truly sets Bungalows Key Largo apart is the taste-temping dining experiences and signature cocktails crafted by the resort's house mixologists. In these trying times, Bungalows is happy to share the famed recipe of their Coco Tiki Tai, offered at each F&B outlet, which can easily be made + enjoyed at home.
1 ½ oz Coconut Rum
1 oz Amaretto
4 oz Orange Juice
2 oz Pineapple Juice
Combine all ingredients into a shaker and mix vigorously. Pour ingredients into a Collins glass filled with ice, and garnish with a pineapple and/or orange.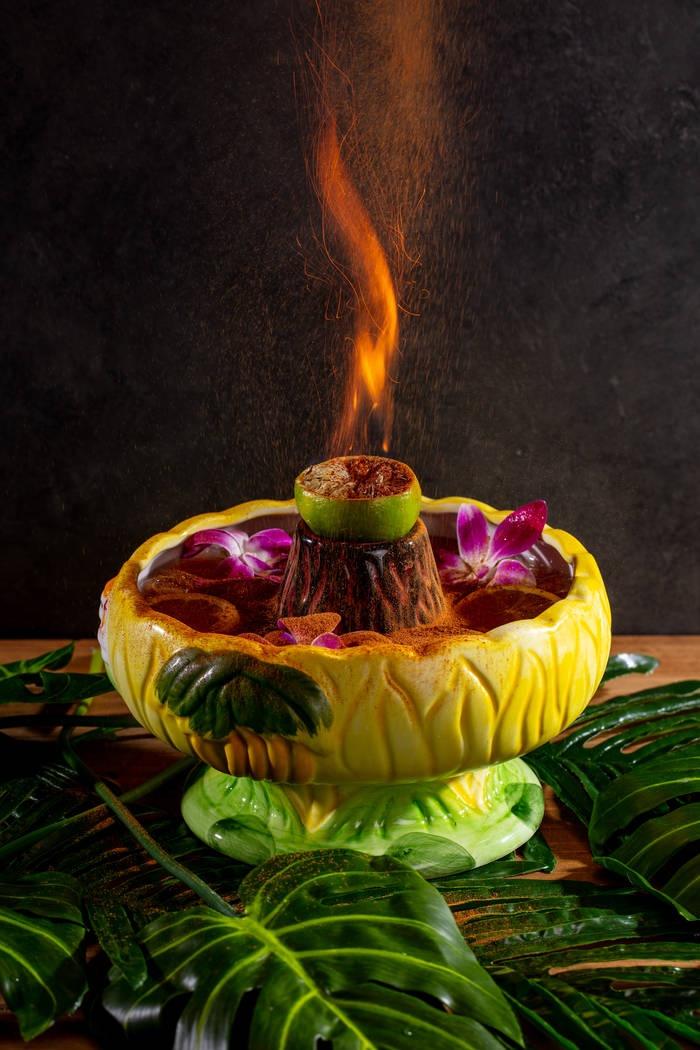 Scorpion Bowl at Topside – The Palm Beaches, FL
Nothing says luxe, tropical escape like The Palm Beaches - known as America's First Resort Destination - comprised of 39 towns and cities from Boca Raton and Delray to Palm Beach and Jupiter. The Palm Beaches is perfect for those who want to feel world's away and enjoy crowd-free beaches, warm turquoise waters and cleaner sands, during a low-key vacation. Sip back and relax while indulging in the Scorpion Bowl, an exotic tropical punch featuring flavors of guava, passion fruit, and nutty orgeat syrup sure to make you feel like you are in The Original, The One, The Only, The Palm Beaches.
2 oz. Appleton Estate Signature Blend Rum
1 oz. Cruzan Black Strap Rum
1 oz. Pierre Ferrand Cognac
1 oz. Spice #2
1 oz. Lime Juice
1 oz. Guava Puree
.5 oz. Passion Fruit Puree
2 oz. Orange Juice
2 oz. Licor 43
1.5 oz. Giffard Orgeat Syrup
2 dashes Angostura Bitters
2 oz. Cava

Hemingway Daiquiri at Trump National Doral – Miami, FL
Nothing says a tropical Miami weekend getaway like staying at the Trump National Doral where legendary, championship golf courses pair with breathtaking views and elegant surroundings in a world-class destination. Kick back and relax by the Royal Palm Pool, soaking up the sun while sipping on a handcrafted daiquiri. After all nothing says a tropical vacation like a daiquiri. Trump National offers an eclectic rum cocktail called the Hemingway Daiquiri, a crowd favorite featuring classic rum with an Ernest Hemingway twist delivering a refreshing drink to savor on these warm summer days! For corresponding images, click here.
1-3/4 oz M​ount Gay​ Black Barrel Barbados Rum
¾ oz. Luxardo maraschino liqueur
1 oz. freshly squeezed lime juice
¾ oz. freshly squeezed grapefruit juice
¼ oz. simple syrup
1 lime wheel, for garnish
1 Filthy Black Cherry, for garnish
Pour the rum, liqueur, juices, and syrup into a mixing glass. Add large cold ice cubes and shake vigorously. Strain into a chilled cocktail glass. Garnish with the lime-cherry "flag" (a citrus wheel skewered with a Filthy Black Cherry).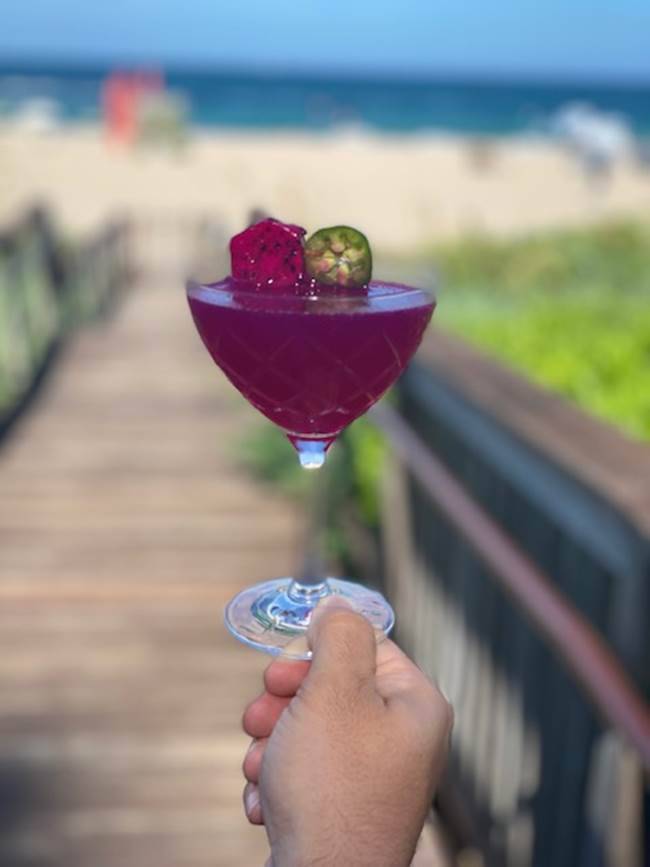 Rum Dragon at Marriott Harbor Beach Resort & Spa — Fort Lauderdale, FL
Nestled along a quarter-mile stretch of pristine private beach (the largest in South Florida!), Marriott Harbor Beach Resort & Spa effortlessly blends laid-back tropical tranquility with signature Marriott service. Exclusively available at 3030 Ocean – the resort's acclaimed American seafood restaurant – the Rum Dragon brings the taste of tropical temptation to life by mixing locally sourced seasonal ingredients with Barcardi Superior Rum and the unmistakable floral flavors of St-Germain.
½ dragon fruit cut in square/ chunks (hold 1 piece for garnish)
2 ounces of Bacardi Superior Rum
1 ounce of St Germain
1 ounce of squeezed lime juice
1 ounce of simple syrup
2 slices of Jalapenos (1 slice to be muddled & 1 slice for garnish)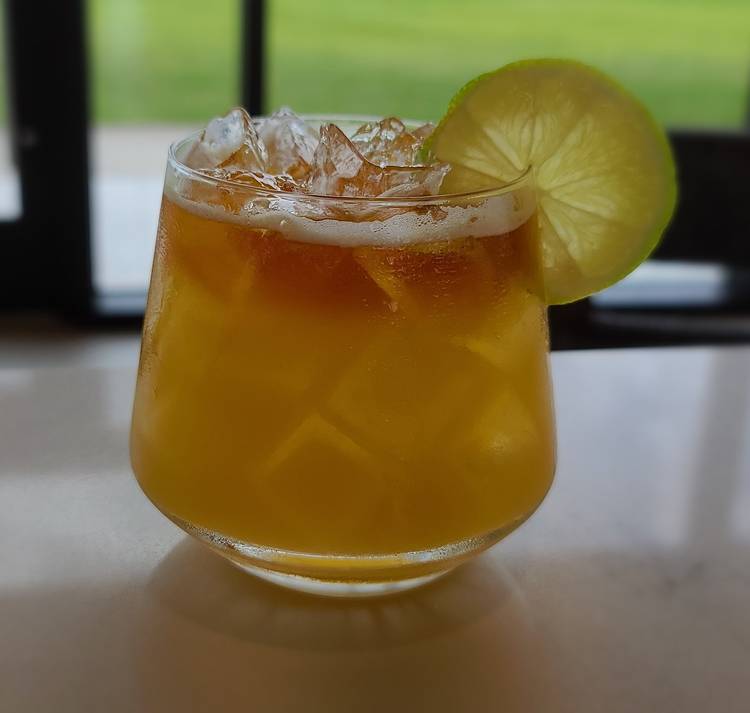 Casual Drinking Water at Streamsong Resort – Bowling Green, FL
Named after the water that accumulates on a golf course that is not hazardous, Casual Drinking Water pays the perfect homage to Streamsong Resort, the luxury Central Florida golf destination featuring three widely acclaimed golf courses. Nestled amid 16,000 acres of stunning nature escapes and seclusion, the resort's signature cocktail blends three smooth rums with tropical undertones, making it the ideal libation to follow up a round of golf with those you love under the Florida sun.
1 oz Appleton Rum
1 oz Triple Sec
0.5 oz Orgeat
1 oz Lemon Juice
1 oz Pineapple Juice
3 dashes of tiki bitters
Strain over ice and top with a Myer's Dark Rum floater
Garnish with a dehydrated lemon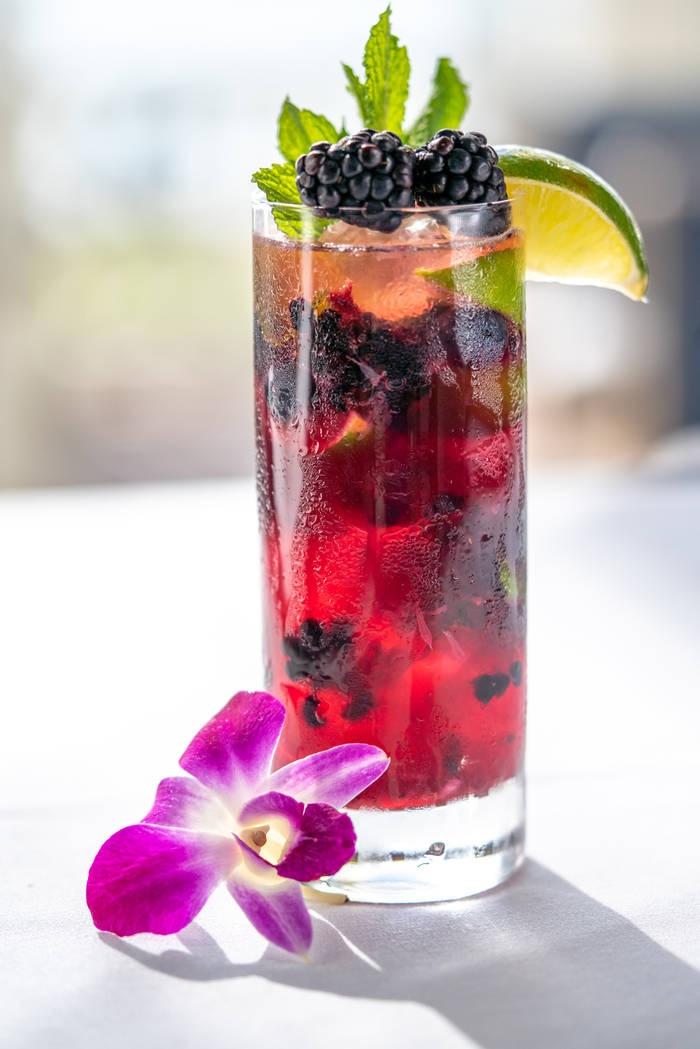 Dragonberry Mojito at Pelican Grand Beach Resort — Fort Lauderdale, FL

Delivering the flavor of paradise while welcoming warm temperatures and ultimate relaxation, the Dragonberry Mojito is making waves in the yachting capital of the world at Pelican Grand Beach Resort – one of the only true beachfront, boutique resorts on Fort Lauderdale beach. A mix of Old Florida grandeur coupled with seaside elegance offering a coastal-chic waterfront retreat, Pelican Grand offers everything from fresh culinary creations at OCEAN2000 Restaurant & Lounge and Fort Lauderdale's only lazy river to indulging in personalized pampering at the Scandinavian-inspired PURE Spa and shopping on Las Olas Boulevard - guests are surprised by the unrivaled location of this laid-back luxe retreat set amongst the soothing sights and sounds of the Atlantic Ocean.
1.5 oz Bacardi Dragonberry rum
0.75 oz pomegranate juice
6 slices of fresh lime or 1.0 oz fresh lime juice
6 leaves of fresh mint
Muddle 4 slices of lime and 4 leaves of fresh mint, add rum and pomegranate juice. Shake and strain over ice in a traditional highball glass. Garnish with fresh lime & mint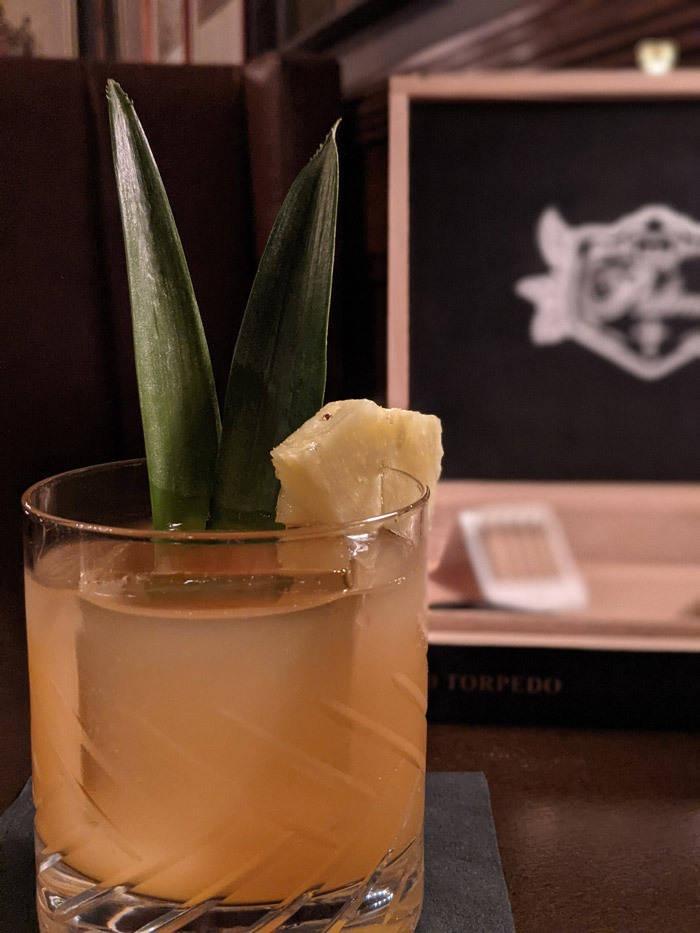 Mai Tai at The Brown Palace Hotel & Spa – Denver, CO
The Forbes Four Star, AAA Four Diamond luxury landmark, The Brown Palace Hotel & Spa, is located in the heart of downtown Denver. Having played host to presidents, celebrities, and royalty for more than 128 years, The Brown is known as one of the city's oldest and most prestigious businesses. Since the hotel's opening in 1892, historic dining options such as Churchill Bar and Palace Arms have had years to master the art of mixology, crafting unique and bold cocktails while never straying from the classics. Churchill also offers a selection of over 60 cigars for every connoisseur's palate, while the historic Palace Arms offers a menu of exceptional farm fresh cuisine. When it comes to timeless liquors like rum, the classic Mai Tai simply cannot be beaten. Years of experience yield mouthwatering results to be enjoyed in the most historic setting in downtown Denver.
1 oz Santa Teresa 1796 Rum
1 oz Appleton Estate Signature Blend Rum
0.5 oz Pierre Ferrand Dry Curaçao
0.5 oz Giffard Orgeat
1 oz Lime Juice
0.25 oz Simple Syrup
1 Dash Angostura Bitters
Add all ingredients to a mixing tin. Add ice and shake for 5-7 seconds to medium dilution. Double strain into rocks glass over ice.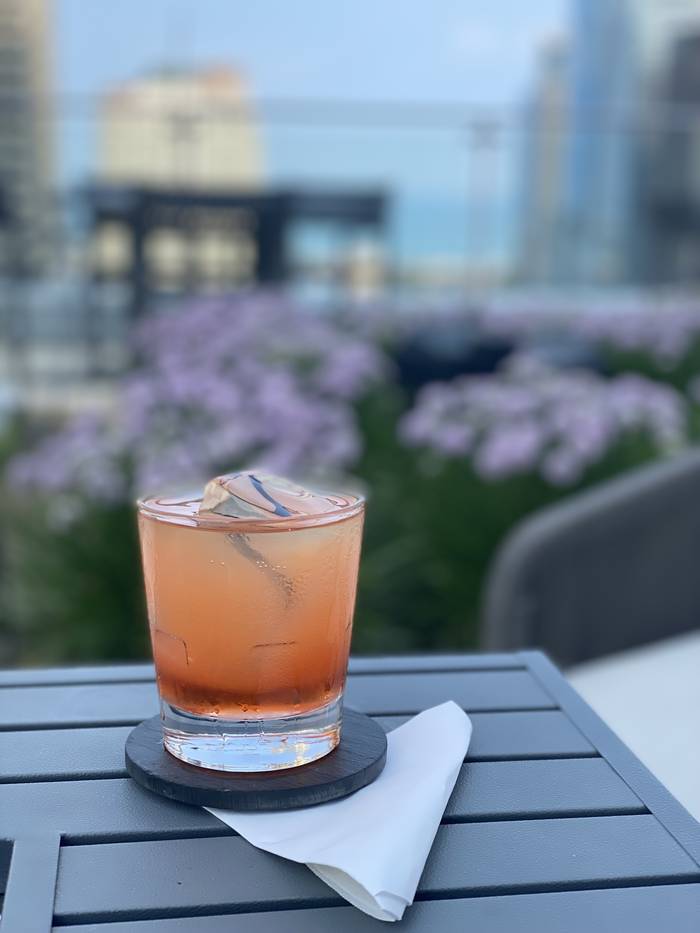 The Fog of River North at Trump International Hotel & Tower Chicago – Chicago, IL
Trump International Hotel & Tower® Chicago has quickly become one of the best luxury hotels in Chicago and downtown's most desirable address. Offering awe-inspiring views of Chicago's prized architecture, the winding Chicago River and Lake Michigan. The Fog of River North, a cocktail offered at Terrace 16 -- the new American rooftop restaurant in Chicago -- captures the spirit of the city and is named after the advection fog that is most prevalent over Lake Michigan. When the water is cool and a warm, moist air mass meets the lake forming a thick fog that drifts over the city.
.5 oz Kasama Rum
.5 oz Aperol
.5 oz Lemon Juice
.5 oz Simple Syrup
Finish with a Splash of Prosecco
Using a rocks glass add in a large square piece of crafted ice, add equal parts of each ingredient over the ice and stir all ingredients to make this refreshing summer cocktail.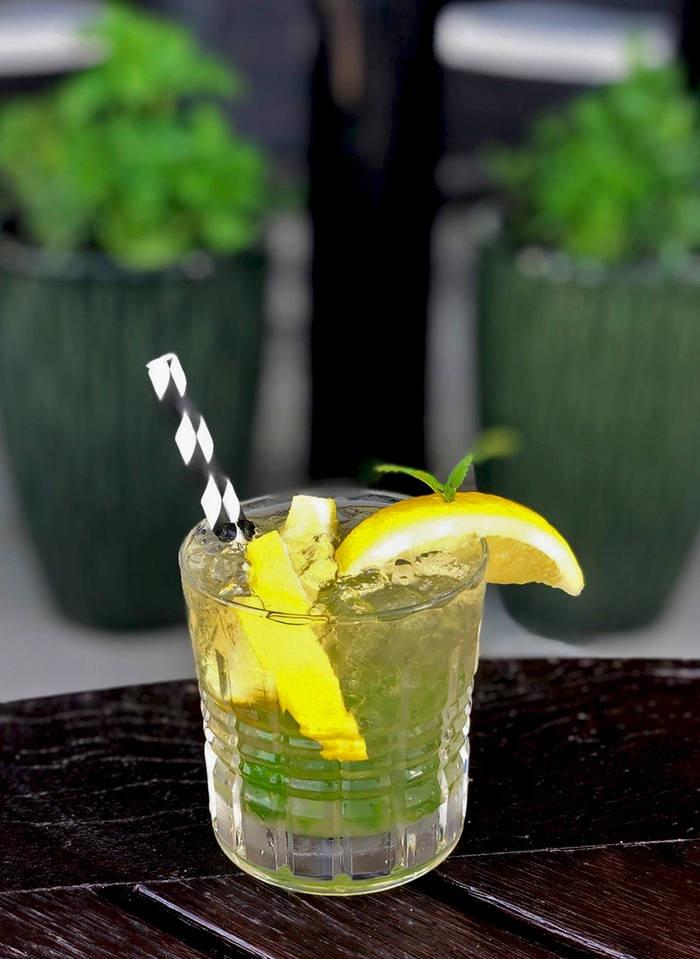 Lemon Verbena Mojito at Trump International Golf Links & Hotel Doonbeg, Ireland – Doonbeg, IE
Luxury accommodations, breathtaking views, and unparalleled service await you at Trump International Golf Links & Hotel Doonbeg. Trump's Bar & Restaurant rests at the heart of the Hotel. This unique bar & restaurant is celebrated for its atmospheric warm ambience, a place that welcomes locals, guests and golfers alike. Indulge in a hearty meal and sip on the Lemon Verbena Mojito. This refreshing cocktail made using lemon verbena that is grown outside Trumps Bar & Restaurant best enjoyed while over looking the spectacular backdrop of Trump Doonbeg Golf Courseand the unmatched views of the shimmering sea waves of the Doughmore Beach with the majestic cliffs of Moher in the distance.
10-12 lemon verbena leaves
2 lemon slices
1 oz. lemon juice
1 1/2 oz. of white rum
A splash club soda
Garnish with a slice of lemon and verbena leaves
Muddle verbena leaves, lemon slices, and 1 ounce of Lemon Juice in a shaker. Add white rum and ice and shake vigorously. Pour into tumbler and top with club soda.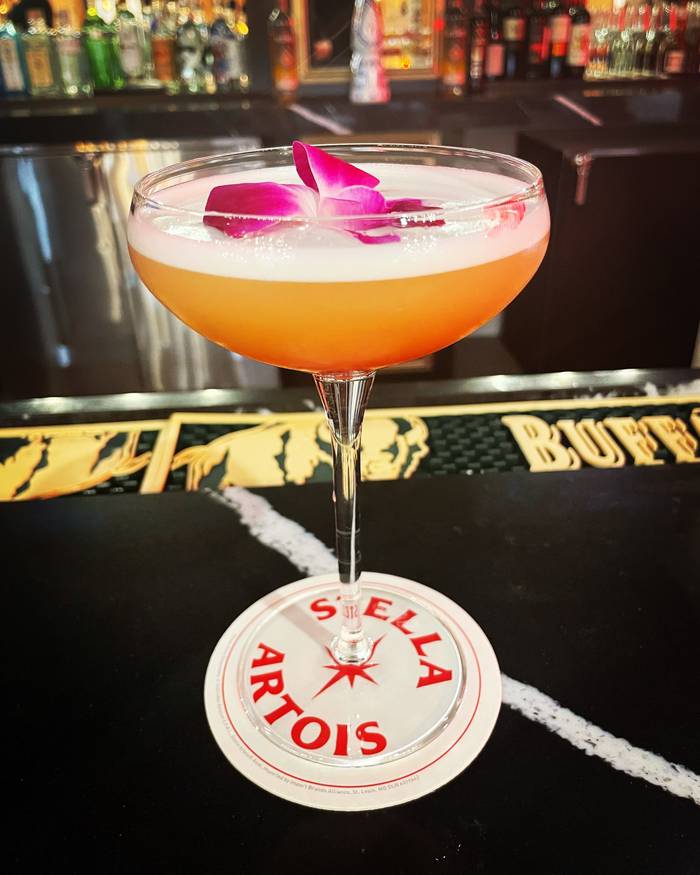 Tudor City Sunrise – Westgate New York Grand Central – New York, NY
With vibrant hues and the perfect blend of fruity flavors with a bitter finish, this concoction is inspired by the sun rising over the iconic New York skyline that can be seen from the balconies of Westgate New York Grand Central. The historic hotel puts a modern twist on the timeless charm of a bygone era, and their signature rum cocktail plans to do the same. Rum perfectly mingled with Campari Aperitivo, hints of tropical fruits and egg whites, Tudor City Sunrise is sure to remind you of the rich history of the roaring 20's while unfurling into a modern and elegant drinking experience. For corresponding images, see HERE.
1 ½ oz. Cane Run Light Rum
1 oz. Fresh squeezed lime juice
1 ½ oz. Campari Aperitivo
1 oz. Pineapple juice
1 egg white
Dry shake, then cold shake and garnish with an edible orchid.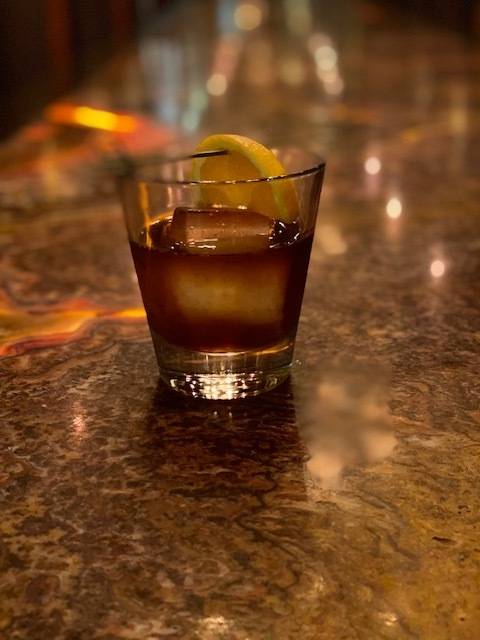 Rum Old Fashioned at Grand Bohemian Hotel Orlando — Orlando, Fla.
1 1/2 oz Ron Zacapa 23
Brown sugar syrup
2 dashes Angostura Bitter
1 dash Black Walnut
Build all ingredients into tin. Stir until chilled. Strain into glass over large cube. Garnish with an orange wedge in a sugar cane skewer. Floater of Malibu to finish. Click here for image.

The Augustine at Casa Monica Resort & Spa — St. Augustine, Fla.
1 1/2 oz St Augustine Rum
1/2 oz Triple Sec
1/2 oz fresh lime juice
1/2 oz raspberry puree
Splash of water.

Caribbean Breeze at Bohemian Hotel Celebration – Celebration, Fla.
1.25oz Flor de Cana Rum
2oz Pineapple Juice
.5oz Jalapeño Simple Syrup
Garnish: Two Jalapeño Wheels
Floater: .25oz Malibu Coconut
Mix all ingredients together, strain into fresh ice in Rocks glass. Garnish with two Jalapeño wheels in drink. Floater of Malibu to finish. Click here for image.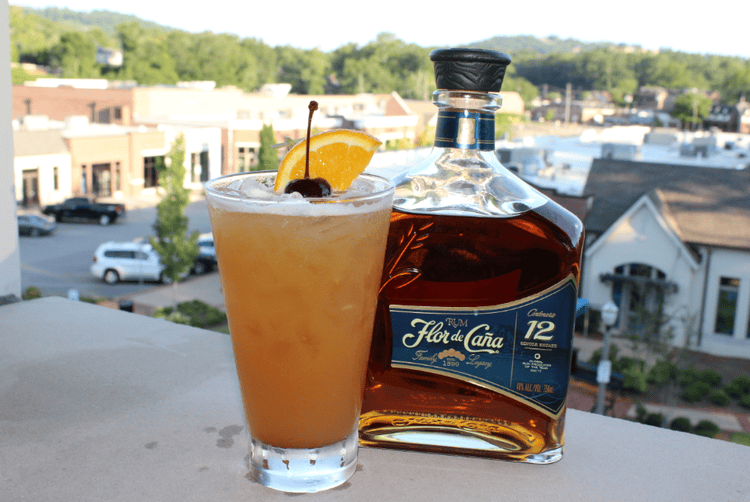 Bohemian Rum Punch at Grand Bohemian Hotel Mountain Brook — Mountain Brook, Ala.
2 oz Flor de Cana 12 year Rum
1 oz Orange juice
1 oz pineapple juice
1/2 oz fresh lime juice
.25 oz of grenadine
3 dashes of orange bitters
Garnish with an orange slice/luxardo cherry flag.