The San Pedro Fish Market is one of the most famous restaurants in Los Angeles and dates back to 1956 when it opened it's doors as Vista Seafood. It's known worldwide as a fun place serving up huge portions of fresh seafood that people know is worth facing crowds of hungry people just to get a bite of. Now they are expanding into a new concept, delivering the food and fun of the classic Shrimp Tray and other items but now in a fast casual restaurant environment. While still family owned, the San Pedro Fish Market Grille has expanded to multiple locations including Rolling Hills Estates, Wilmington, and Harbor City - where they invited us to join them for a taste.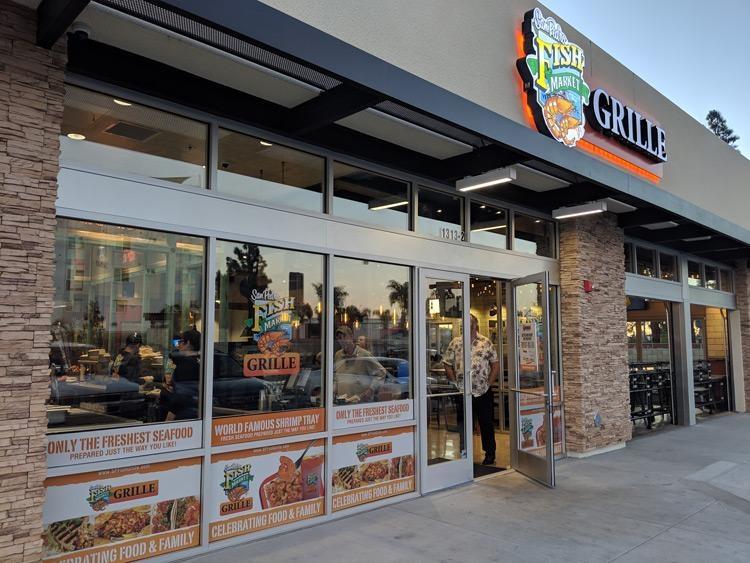 Parking and lines are no longer a concern like they can be at the original location. However, these Grille locations are not an actual market like in San Pedro the seafood is still just as fresh and prepared in an open kitchen if you want to watch.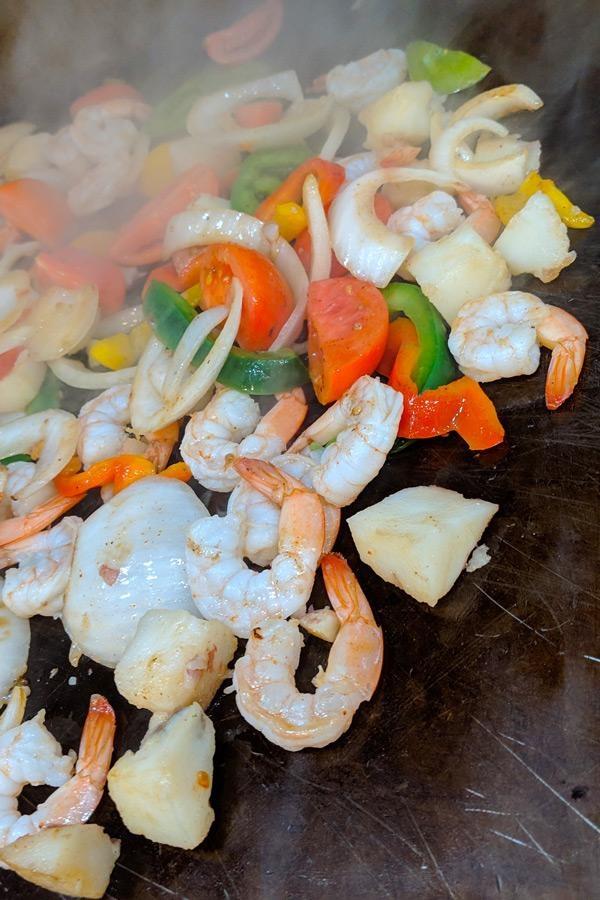 Obviously, no visit would be complete without ordering a "World Famous Shrimp Tray" and so we did - it comes complete with shrimp, fajita veggies and potatoes with garlic bread. Serving size is ordered by number of people - 1 person is $15.99 and 6 person is $89.99. You can also add extras to the tray including more shrimp, tilapia, snow crab, king crab, or lobster.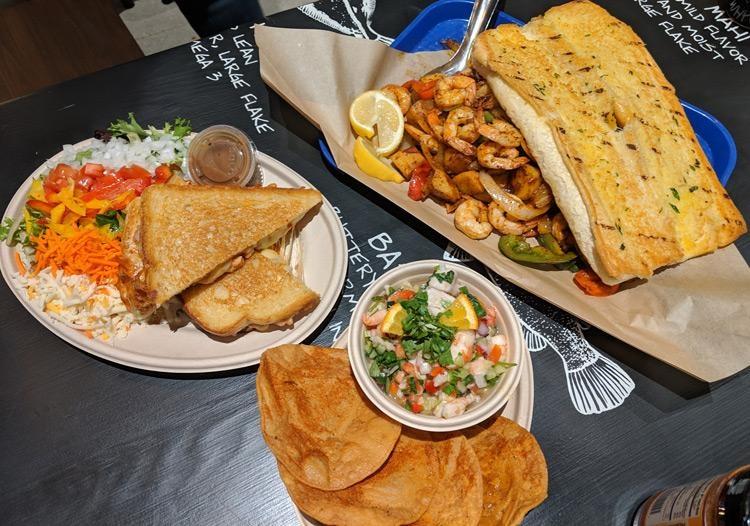 Since we were sampling a few different items, we also ordered the Whole Fish Tray (below), Lobster Grilled Cheese, and Housemade Ceviche. At $18.99, the Lobster Grilled Cheese is among the most expensive sandwhiches that I've ever ordered but it was phenominal with perfectly cooked lobster and a sinfully rich combination of cheeses. To balance things out and maybe offset all the cholesterol in the sandwich it comes with an ample mixed green salad as well.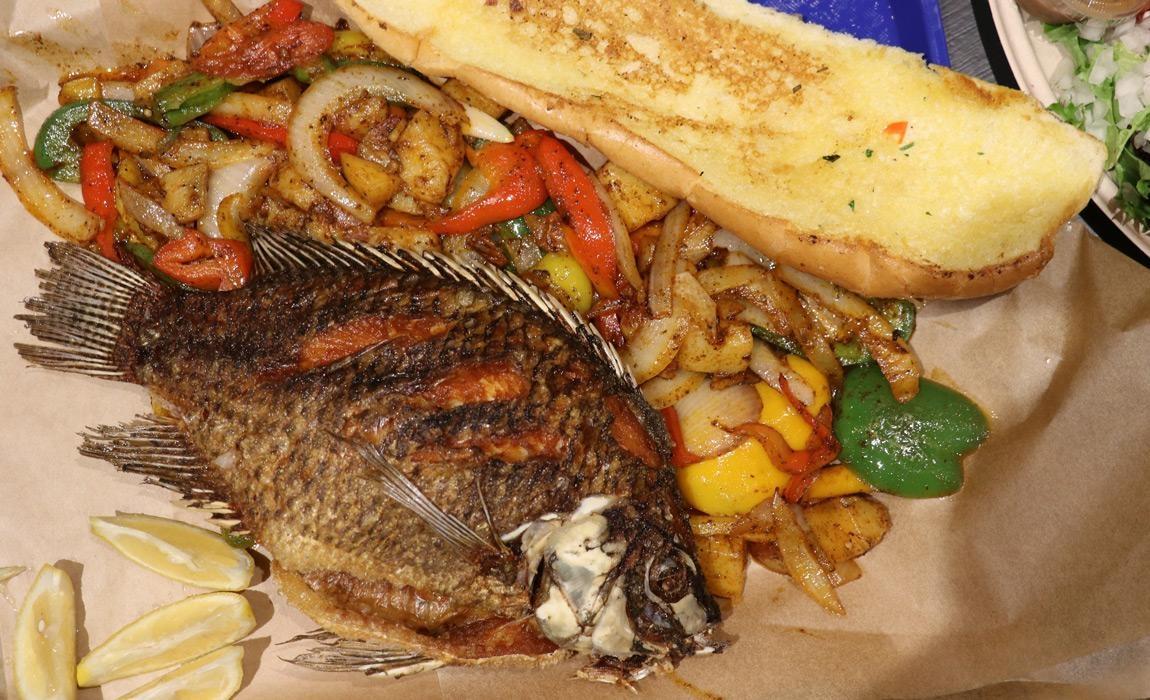 I'm a sucker for whole fried fish and so we had to order theirs. If you love the Shrimp Tray but want to switch things up - this is a great option. It features the same fajita veggies, potatoes, and garlic bread but a fried Tilapia instead. Though you could go crazy and add some shrimp in there too if you wanted!
While we didn't get a chance to try it, they have just launched "The Shipwreck" sandwich that includes three pounds of food. Unfortunately that offer ended in January but it shows me that the guys here have some awesome ideas in mind to push the limits of the Shrimp Tray concept!
Of course, if extreme eating isn't your style don't worry. They also have tacos, burritos and other item that aren't going to kill your diet.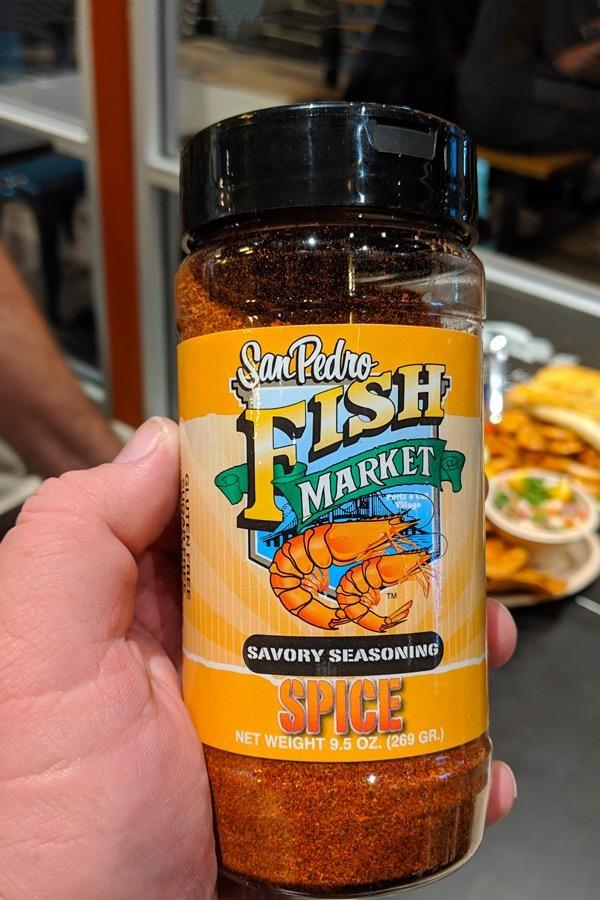 While the food is similar, it's not the same party atmosphere by the water that the original location is known for. However, you can still get the Savory Seasoning Spice and you can get a bunch of great food without waiting more than a few minutes so that's a great benefit of the new San Pedro Fish Market Grille.