Sometimes you just walk by a place and have no idea what you've been missing. That was the case up until a few days ago with The Smoking Gun in San Diego's Gaslamp Quarter. I live just a few blocks away and have walked by the place regularly, without stopping in. On the outside it looks like just any other "hipster bar" downtown but what we found inside was surprisingly good quality cocktails, a very creative menu and a great atmosphere that I can't wait to return to sometime soon.
The Smoking Gun is located at the corner of Sixth and Market with a very open air layout, perfect for San Diego where you can get plenty of fresh air ... even while dining inside. The atmosphere here during the day was extremely relaxed and laid back with even a few canine visitors enjoying the shade and a cool box of water.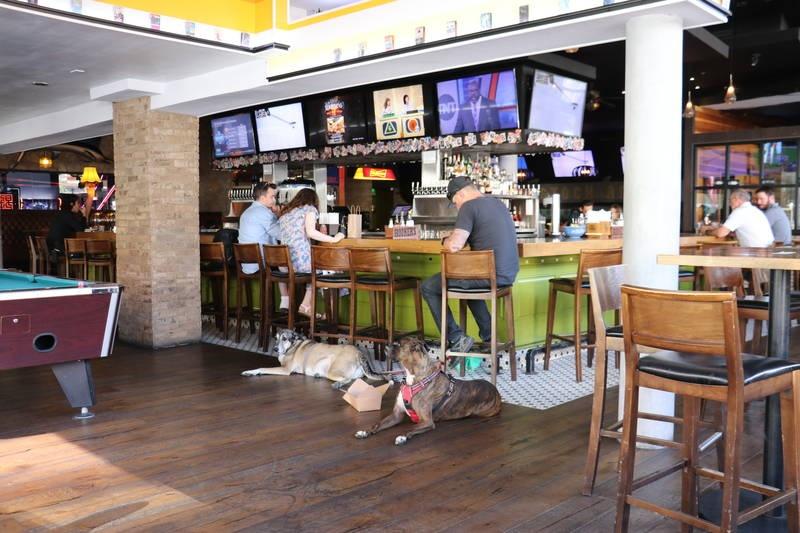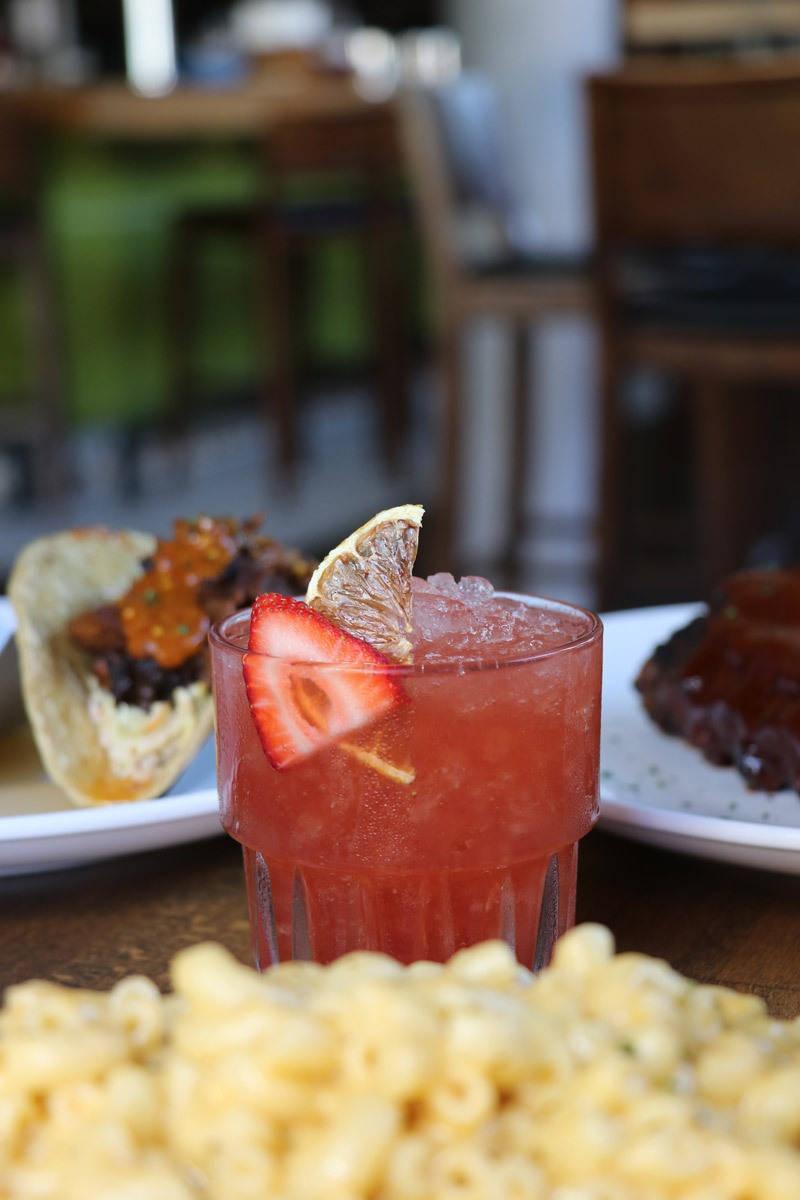 Perhaps one of the most surprising things here is that the cocktails are really good. Not just "ok" but seriously impressive in both the creativity and also excellence in preparation. We tried a few of them and despite our visit being during an "off time" when the main bar staff was not on duty, they were still fantastic. This says a lot in terms of both the bar team here as well as management in general since it was clear that whoever made our drinks recieved proper training. Sadly this is NOT the case in many other bars in the area where mid-day bartenders are more tap jockeys than skilled drink makers.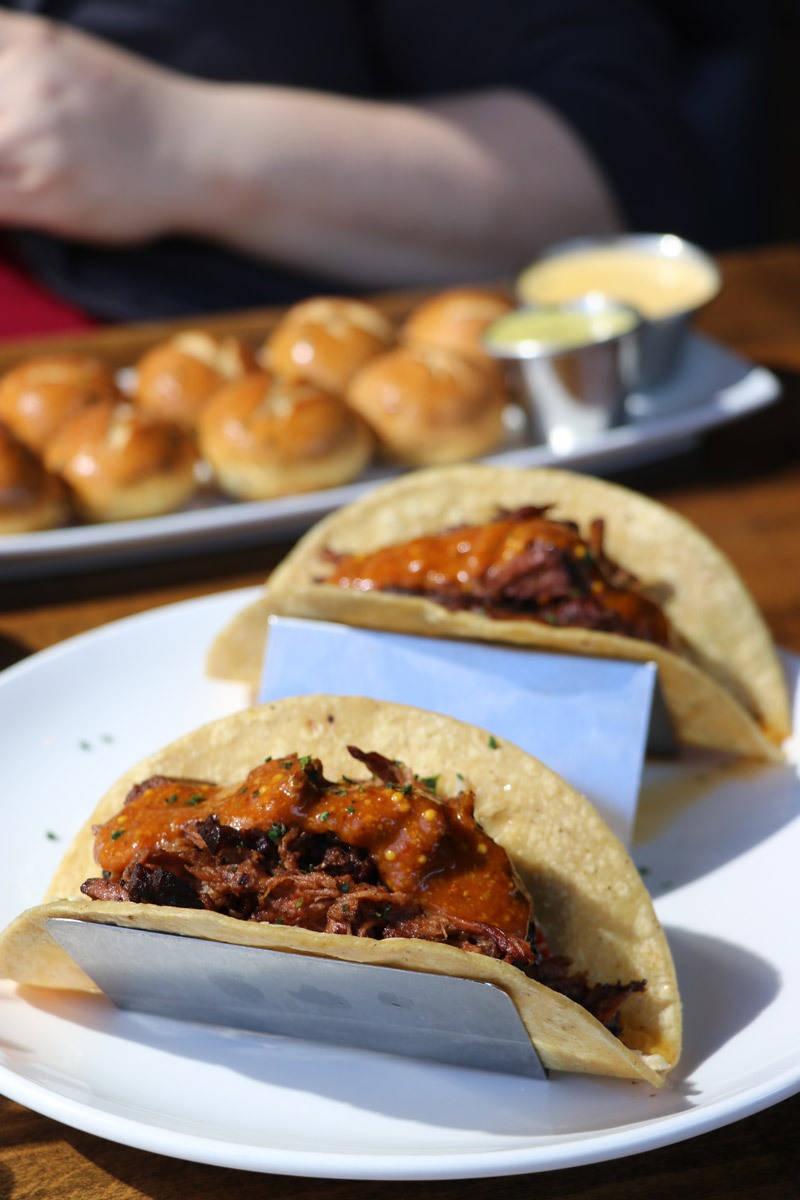 The Smoking Gun's claim to fame is their smoked meats. So, we tried their brisket tacos, ribs, and the brisket "TV Dinner" as well. All were excellent with generous portions. Frankly though, I wish the TV dinner - Priced at $30.36 included two meats and not just one since as you can see below ... that's a huge amount of brisket. The tacos were also delicious though ... as you have to sorta expect here in San Diego.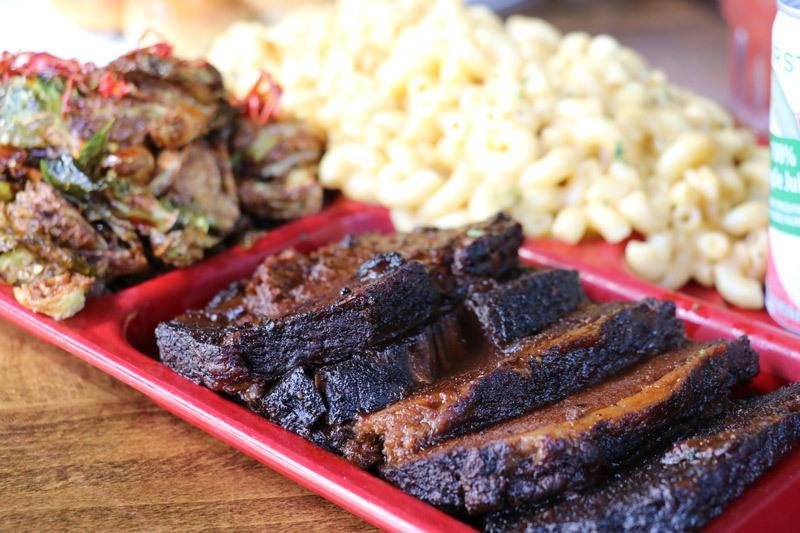 Along with the brisket we tried the Brussels Spouts topped with fresno chilies, lemon zest, and bbq gastrique as well as a mountain of and Mac 'n' Cheese. However, you can get a variety of other sides including chips, tots, red chile slaw, cornbread, and battered fries or a side salad.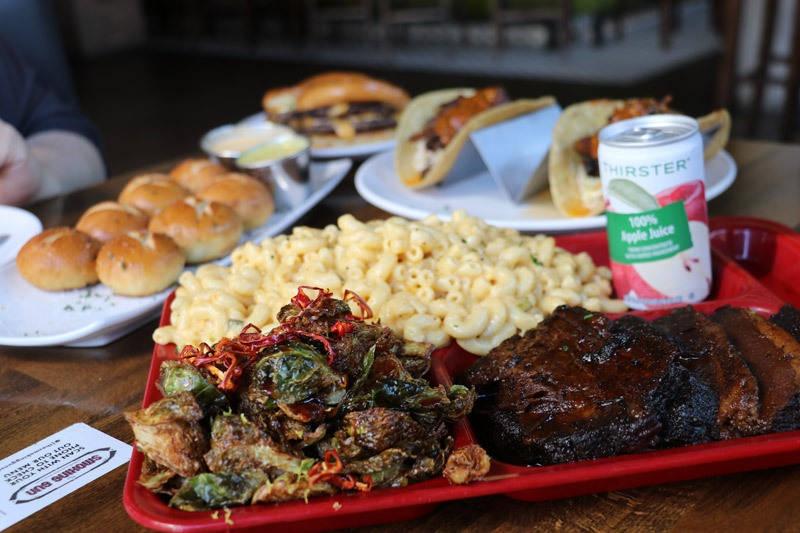 I'm not sure how I didn't get better photos and video of it but the unsung hero on their menu is the Smoking Gun Burger that you can see in the background above. This burger featured 2 1/2 pound wagyu patties, smoked gouda cheese, home-made pickles, red onion, tomato, spring mix, garlic aioli, and sits in a homemade bun. You can also get it as a single. As you may have noticed from the video it was one of my favorite things that we tried during our visit.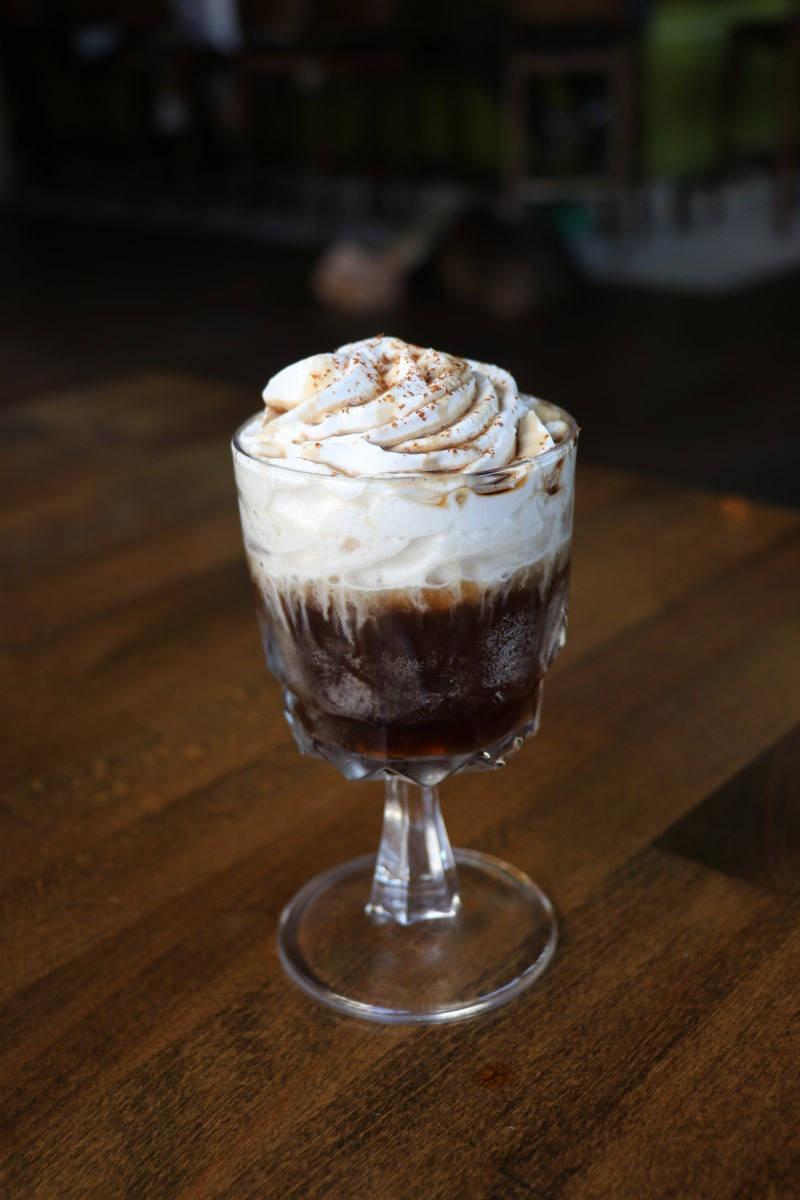 While not necessarily a dessert only drink, the Smith +Wesson features Captain Morgan spiced rum, Mr Black coffee liquor, and whipped coke-cream. Was the perfect dessert drink but frankly you could enjoy it any point in your meal just as easily.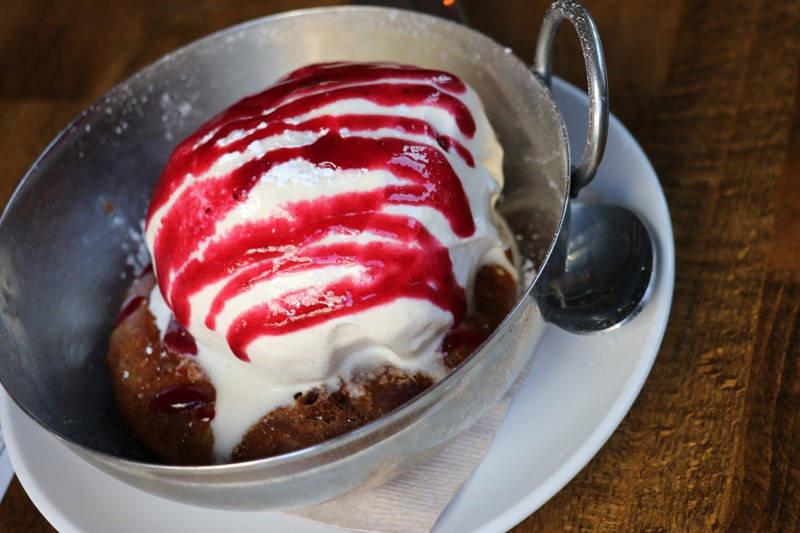 To conclude our dining experience we had to try the Funnel Cookie - a giant chocolate chip cookie that has been dipped in funnel cake batter then fried and topped with vanilla ice cream and berry coulis. So good and the perfect sinful way to end an fun and tasty dinner.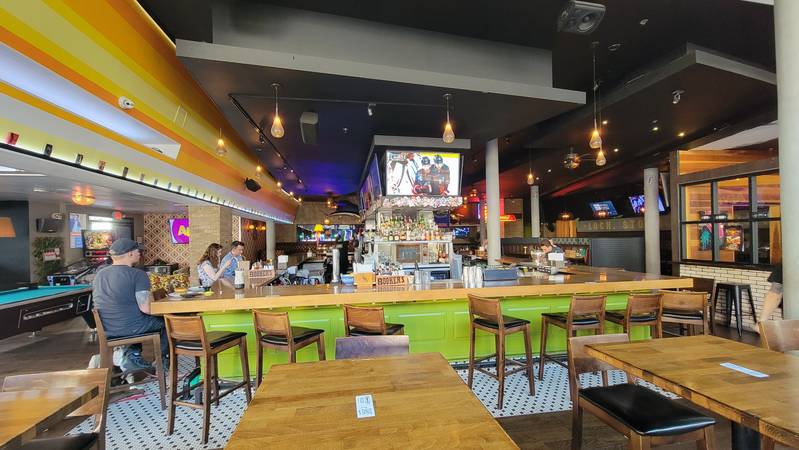 While we visited here as part of a lunch / full meal experience, the variety of happy hour specials they offer makes this a compelling spot to come back to just for drinks and bites as well. For instance, every Thursday night from 3-9:30pm it's All-You-Can-Eat wings and nugz for only $18.94! During the Padres games you can even get Pacifico draft for only $3.94. They also have happy hour and late night happy hour specials as well as monthly drink specials - right now is $11 specialty margaritas for May - including Watermelon Mint, Spiced Cilantro Pineapple, and Strawberry Basil.
There aren't that many places downtown that feel truly like a neighborhood "hangout" but now that we've discovered The Smoking Gun, I can't wait to bring some friends back to try more of their menu.