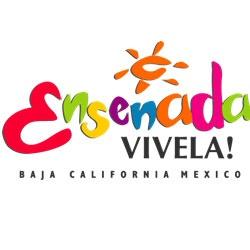 This was my first time visiting the west coast of Mexico so I wasn't really sure what to expect - and frankly all you hear these days about the Pacific coast is about how dangerous it is. While that may be true in spots, during a recent tour of Ensenada Mexico I found it a very fun and unusual, with more to do than a frankly was expecting.
Unlike the Caribbean cruise ports I am used to, Ensenada is a real town with people that lead real lives and aren't just there to look pretty and offer excursions to rich American tourists. However there is some of that too, though it was more like visiting a regular city vs a sanitized "made for tourists" experience.
Honestly I can't wait to go back and explore the tourist stuff in Ensenada like La Bofadora or a tour of the local wineries, but this time it was about tasty mariscos and margaritas with a friend and fellow blogger, Sugar Jones!
This included a quick tour of the downtown area, complete with a visit to a fish market, street food vendors, pharmacies, a margarita bar, and finally wrapped stuff up with a visit to the beach and a French food truck.