When it comes to icons of manliness, one person comes to mind more than any other - The Duke! John Wayne or Marion Robert Morrison was born on May 26, 1907 in rural Iowa and would go on to become one of the greatest movie stars in America as well as a cultural icon across virtually every other medium too.
Anyone who has ever watched a John Wayne movie deserves to visit the museum here and explore some of its artifacts as well as learn more about this legendary actor. In addition to the museum itself that just opened in 2015, you can tour the home where he was born.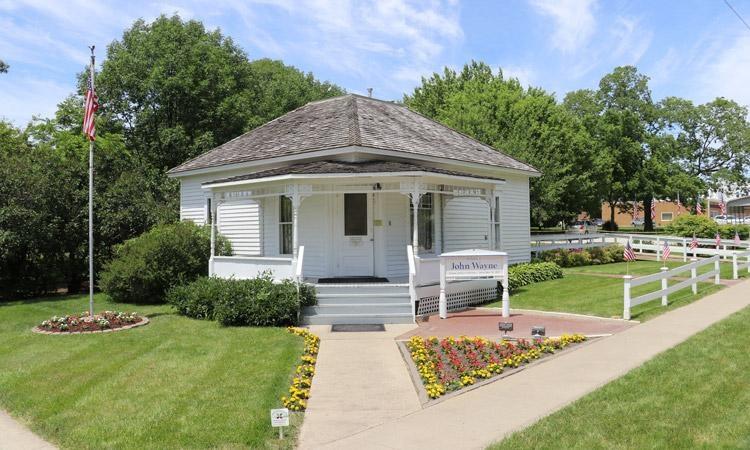 Tickets for the museum and birthplace can be purchased in the main building that houses the exhibits but then guests will be able to take a self guided tour of both sites.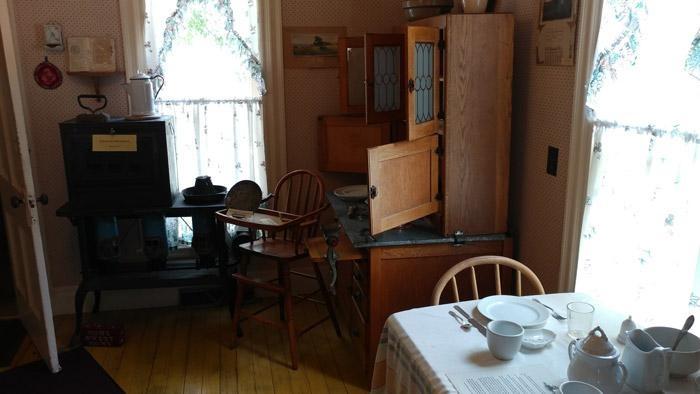 Inside the home that John Wayne was born in, you will find that it has been restored to what it looked like in 1907. While the objects you see here are period accurate, they are not actual artifacts from Clyde and Mary Brown Morrison (John Wayne's parents).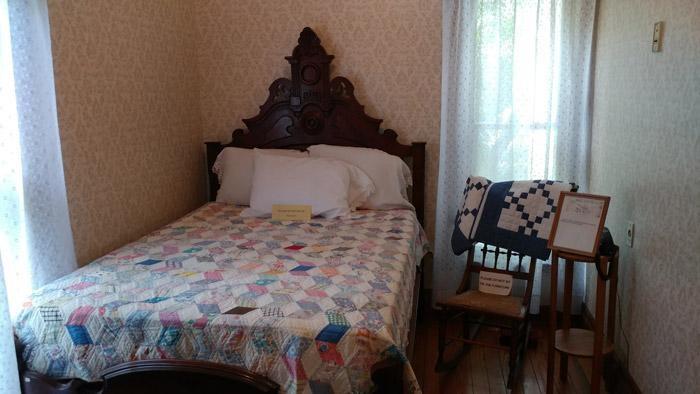 However, it is very cool to see the environment that such a man was born into. His father, Clyde was a pharmacist who worked in the nearby Winterset historic town square, so unlike other birthplace sites that you might have visited this one is actually fairly middle class. However it's still a small house with simple decor.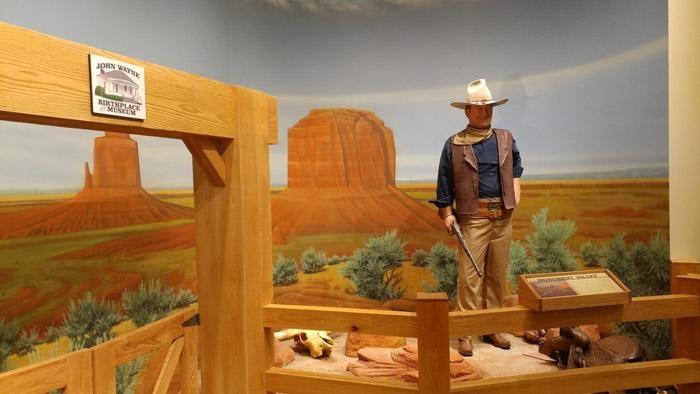 Next, we'll move on to the John Wayne Museum where we can learn more about the movies that he is famous for, including The Comancheros, True Grit, Stagecoach, Rio Bravo, and Sands of Iwo Jima. It's astonishing to consider that in his 50 year career that he was able to star in 169 feature films as well as countless appearances on TV and voice-overs. His impact is still felt today.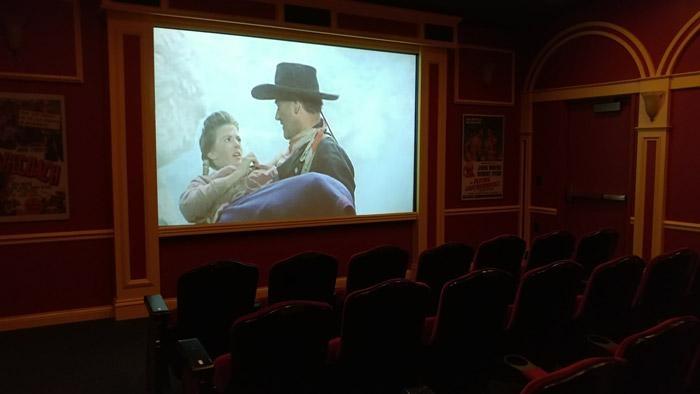 In addition to movie memorabilia, guests can also watch classic John Wayne films in a fantastic screening room complete with actual seats from the famous Grauman's Chinese Theatre.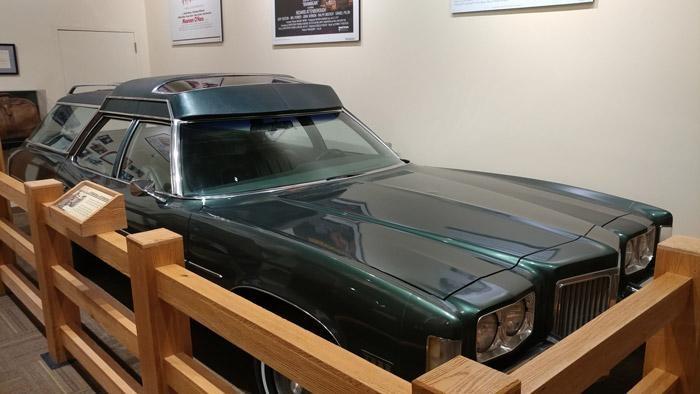 The John Wayne Museum is also the home of The Duke's 1975 Pontiac Grand Safari. While you might think that a star of Wayne's stature would be seen driving around Hollywood in a sports car, this was actually his last personal driving car. Granted, this isn't your every-day station wagon, it was a custom job by Barris Kustoms the features a raised roof and came well equipped with air conditioning, tilt steering wheel, cruise control and a 455-cu.in V-8 engine with a "Three-Speed Hydra-Matic Transmission". At 5,090 pounds, this wasn't going to be the fastest vehicle on the block, but we bet it was comfortable and discrete.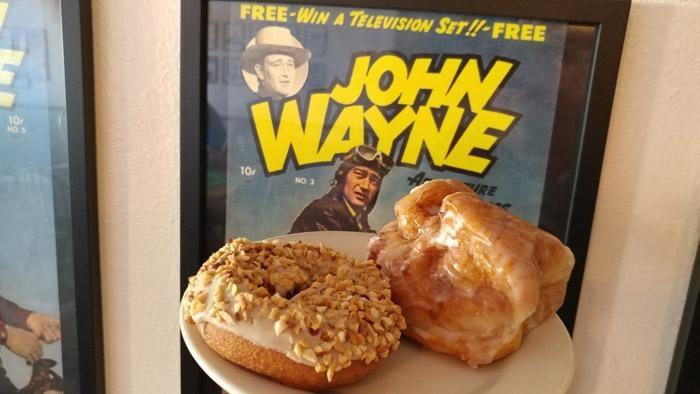 What's even greater than the John Wayne Birthplace and Museum is that the town itself has embraced The Duke and you'll find classic comic books decorating the walls of donut shops like The Bakery Unlimited and meals named in his honor such as the pork tenderloin covered in brown gravy and mushrooms at Northside Cafe.
Interestingly though, John Wayne isn't the only iconic male movie star who made an impact here. The town of Winterset Iowa is also the center of Madison County and while it's a far stretch from True Grit and Rio Bravo, the Bridges of Madison County stars Clint Eastwood along side Meryl Streep so there is also tons of movie spots to explore for that movie here as well.