Las Vegas may be the king for people all around the world, but there's another city in Nevada that is the Prince ... or at least the Duke. While Las Vegas has virtually no redeeming qualities outside of being hot as hell, Reno is located close enough to the ski resorts around Lake Tahoe and a major airport that this could be your basecamp to launch an awesome Reno / Tahoe mancation adventure.
The first thing you'll notice is that Reno is a little different. There's no real "strip" like you have in Las Vegas or Atlantic City, but it's cluster of casinos is somewhat bigger than other areas around the country known for gambling. Instead, it's like a small city with the properties fairly close together.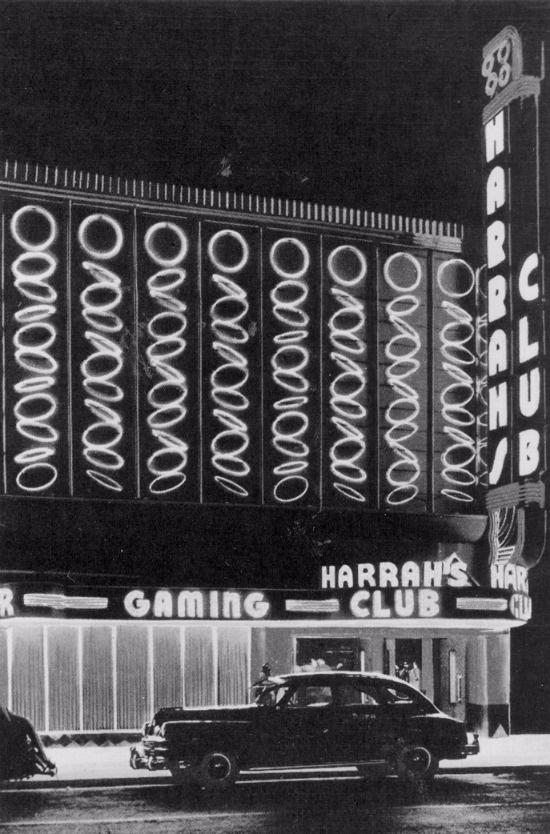 What's interesting about this property is the history. Today, the name Harrah's is nearly as well recognized as MGM and Caesar's but this is where it all started when Bill Harrah moved to Reno and opened a bingo parlor in 1937 and later the Harrah's Club in 1946. Over the next several decades, Harrah continued to work his way into the lifeblood of the town and in 1969 built a hotel tower as part of the Harrah's Reno casino.
Over the years since, this property has featured acts including Sammy Davis Jr., Merle Haggard, and The Smothers Brothers, so if you are a fan of classic gaming folklore this property almost deserves to be visited just to walk in the footsteps of history.
As you walk through the lobby of Harrah's Reno you realize you aren't in Vegas. Where the glitz and glam of Vegas would be, you see a more blue collar environment dominated by a huge Beer Pong area that proudly proclaims itself to be the "Center of the Beer Pong Universe". Additionally, guests will find a single lane bowling alley and a game room with pool tables.
Dining wise, Harrah's features the classic and acclaimed Harrah's Steak House - the first restaurant in Northern Nevada to be elected into the Find Dining Hall of Fame, a Hash House A Go Go, Ichiban - a teppanyaki-style steak house, Joy Luck Noodle Bar, and of course no casino would be complete without a buffet.
On the night we arived, we decided to head out and explore one of the legendary burger places I'd heard about in Reno - Juicy's Giant Hamburgers. We were not disappointed and recommend the place if you are looking for some great tasting meat and a classic throwback burger restaurant.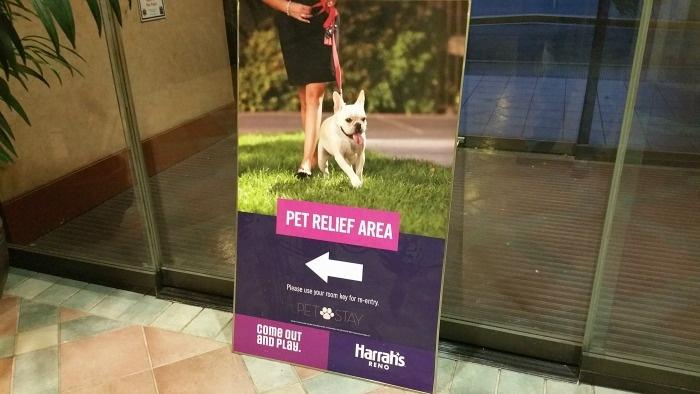 While Harrah's Reno does claim to be pet friendly, it's a stretch at very best. The pet relief area was essentially a sand box that was not well lit at night, so I don't recommend going out there by yourself unless you are comfortable in urban situations where anything can happen.
Additionally, the pet policy here is that dogs must be crated while you are not in the room. They made a point to ask me during check-in if I needed a crate, but it then took several hours for it to be delivered. Even worse was that when it was finally delivered the crate was filthy to the point where I would not have felt comfortable leaving Niki in it while we were out of the room.
As such, if you plan to stay here because it's pet friendly - I would suggest staying elsewhere, or bring your own crate.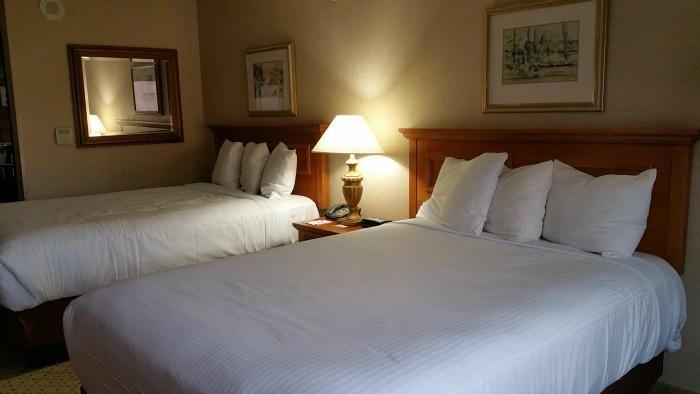 However, if you are planning to visit and it's just people, the rooms were just fine though a bit dated. My understanding is that the casino is currently going through a series of updates and renovations and that applies to the hotel as well.
Bottom line is that if you are in town for a guys weekend at Tahoe and you don't want to make the trek all the way there after flying in, then Harrah's Reno is a good place to crash ... grab a burger, play a bit of beer pong, and a few frames of bowling before hitting the slopes.