Cleveland is a great town - yes, it is also the "mistake on the lake" and the place where a river caught fire years ago. Don't let that deter you though, this town really has a TON of stuff for an ultimate guys weekend or mancation. While my wife is from Cleveland and I drive by / through the area on a fairly regular basis, I really had no idea exactly how much cool stuff for guys this town has - and we touched only a small part of it during our tour hosted by Positively Cleveland.
There are a few ways to select a mancation destination. The first is to look for "pilgrimage" type destinations - halls of fame, cool museums, sports venues, the home of a specific kind of food i.e. Chicago-style hot dogs, etc. The second would be to attend a large festival or activity like golf, fishing, boating, etc. Finally, you also want a place that has a good variety of entertainment and is easy to get to.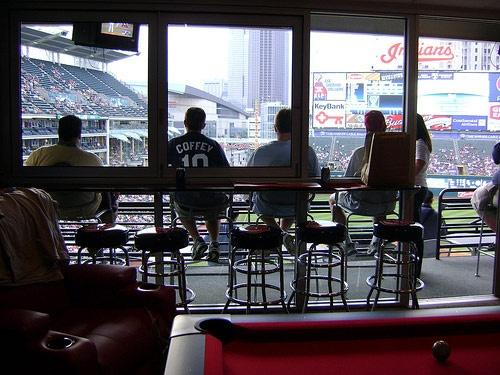 Luckily, Cleveland has all of this in a way that only a few other places around the country (such as Daytona Beach) do. Not only does Cleveland have the obvious - Rock and Roll Hall of Fame, Pro Football Hall of Fame, the A Christmas Story House, Browns Stadium, Jacobs Field / Progressive Park etc. but it is also a sort of midwest mecca for beer fans and man-sized food such as giant melted cheese sandwiches at Melt Bar & Grill, great steaks at Red The Steakhouse, and fantastic places for desert like at Harp. Oh, and did I mention that Cleveland / North East Ohio is also home to Menches - the originator of the hamburger too?
On top of all that, there are great opportunities for watersports, fishing, golf, and biking along the lake, as well as art museums and other cultural activities if that is more your style.
Seriously guys, if you haven't considered Cleveland for your next mancation - do so so now!
While I didn't get to see EVERYTHING Cleveland and North East Ohio has to offer, we did make a pretty big dent ...
Highlights from our Cleveland Mancation:
Pro Football Hall of Fame
If you are a football fan, you have probably dreamed of visiting the Pro Football Hall of Fame - whether for the induction ceremony or even just to walk through this shrine to all things related to pro football.
All-American Soapbox Derby
Growing up, I had heard about soapbox derby racing but didn't really understand that this wasn't something from the 50's, but that this sport was still alive and well. While not limited to just boys, the annual All-American Soapbox Derby is actually quite a production, including essentially its own dedicated racetrack and thousands of fans / teams from around the country.
While many times while watching, me and the other guys wished we could jump into one of the cars and race each other down the track, it was still a great event just to watch from the sidelines.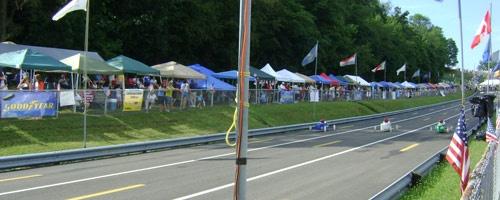 Beers, Bars, and Food!
Cleveland is a mans town, formed by hard working, blue-collar folks working in steel mills and other industrial plants. While today there is a growing medical, science, and technology sector, this is a town where men can eat drink and have a freaking awesome time drinking beer and eating ridiculously man-friendly sandwiches.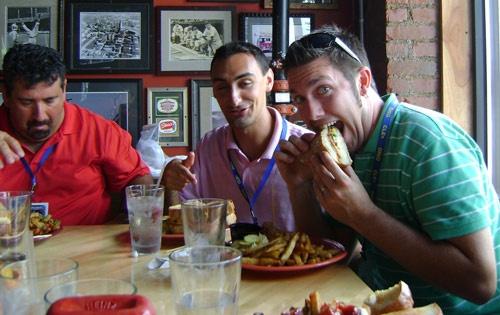 (above) The guys enjoying grilled cheese sandwhiches at Melt Bar & Grilled. These are not just your everyday grilled cheese, mine (the Parmagedeon) featured Texas Toast style bread, 2 potato & cheese pierogi, fresh napa vodka kraut, grilled onions, sharp cheddar. Plus, Melt has a fantastic beer selection that was totally unexpected in its breadth and depth of both regional, national, and international varieties.
(below) Menches Brothers claim to be the originators of the hamburger. There was some dispute since one of the guys on the trip was from Connecticut and claimed that his hometown was the home of the burger. Regardless, this place is worth checking out - if only to say you have had a burger from the people who created it.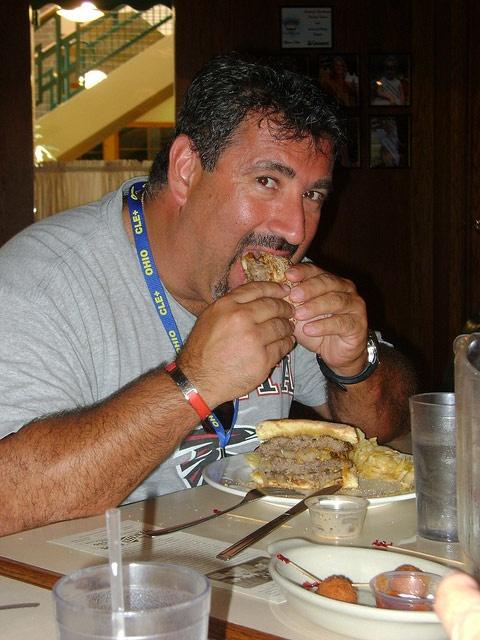 Cleveland is about more than just burgers and grilled cheese sandwiches - its about beer too!
I didn't realize quite how true that was until this trip when we got to visit Fat Heads, Great Lakes Brewing Company, and the Cleveland AleFest. However, almost every place we went to had a fantastic beer selection that indicated that this wasn't a Bud and Miller kind of place. Clevelanders really have a pallet and a passion for brewing and I look forward to returning to sample more of it!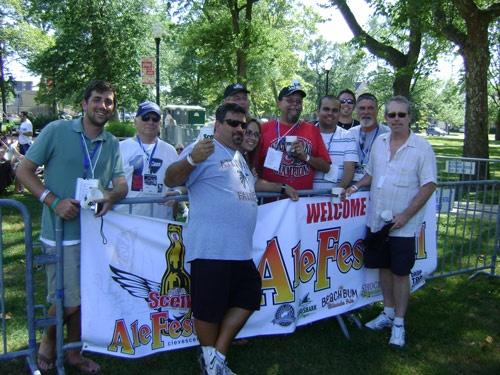 Great Lakes Watersports
While there is tons of stuff to do on-shore, you shouldn't forget that Cleveland IS on the water (Lake Erie for those of you who don't know geography). We had a chance to borrow some jet skis and explore the waterfront a bit. Don't worry, the Cuyahoga River is now safe and clean and ready for you to enjoy it.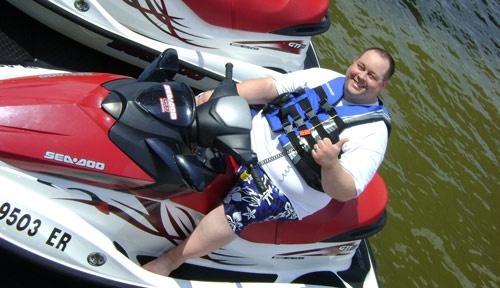 Great Lakes Watersports is a family owned and operated place right downtown where you can rent pretty much whatever you might be interested in, including a jet ski, kayak, or a powerboat.
Browns Stadium Tour
Last but certainly not least, we were treated to a Browns Stadium tour - complete with a chance to walk onto the field, a visit to a suite, and a tour of the locker rooms. If you love football, you should absolutely check this tour out. - even if you aren't a Browns fan!
Indians Fan Cave
If you visit Cleveland in the summer, you have to go to a game at Jacobs Field / Progressive Park. Simply put, this is one of the finest ball parks in the United States and the Indians - while not necessarily the best team in the league, have fantastic fans, and a great organization backing them up.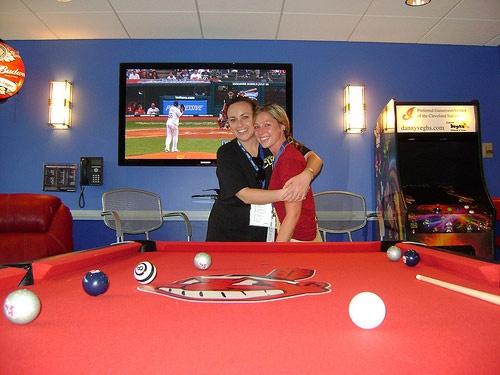 However, this is a mancation so we weren't content to just sit in the bleachers - oh no! We were going to visit The Fan Cave!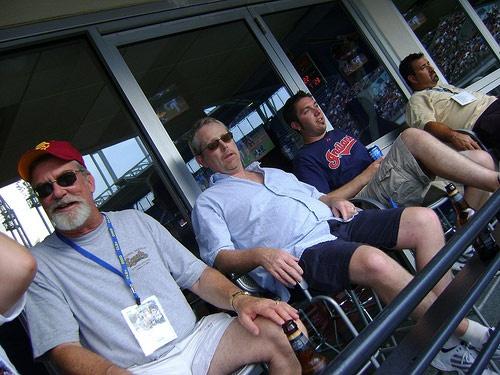 I could sit here and describe it, but honestly you should just watch the video ...
Next time I go back and bring some of my friends, I can't wait to check out the Rock and Roll Hall of Fame and some of the other great restaurants in Cleveland. While burgers and melted cheese sandwiches are fantastic - our visit to Red The Steakhouse and the buzz about Chef Michael Simon's various new eateries definitely have piqued my interest about the more refined side of the Cleveland food scene!