Dubai is among the most popular metropolitan destinations that tourists from all over the world flock to. This shining beacon of the Middle East exhibits the right blend of traditional, natural and modern influences. If you are looking to visit Dubai, this mini Dubai travel guide will help you plan your trip better.
Things to Know Before Your Tour To Dubai
While there's obviously a sense of mystique about Dubai and the rest of the UAE, at the end of the day - it has patterns you must learn, like visiting any other metropolitan area.
The Winter Months Comprise The Peak Tourist Season
The period from November to March is when the tourist arrivals in Dubai peak. This is technically considered the winter months in this part of the world, with temperatures reaching as low as 60°F. Since the heat is more tolerable during this season, more people book their plane tickets to Dubai in this period. Unfortunately, this also means that the prices are a bit ramped up and the city more crowded. So you really have to do a balancing act. Do you want to get lower expenses while experiencing hotter weather or vice versa? It is up to you.
Traffic Is Less During The Dubai Weekends
Dubai has its own traffic problem. The unique thing about this city is that most of the automobiles that you will be seeing are luxury cars. So if you are stuck in traffic, you can admire these gems from afar. Traffic is usually at its worst during the weekdays, which in Dubai is from Sunday to Thursday. You may also take into consideration rush hour traffic when making your way from one point to another.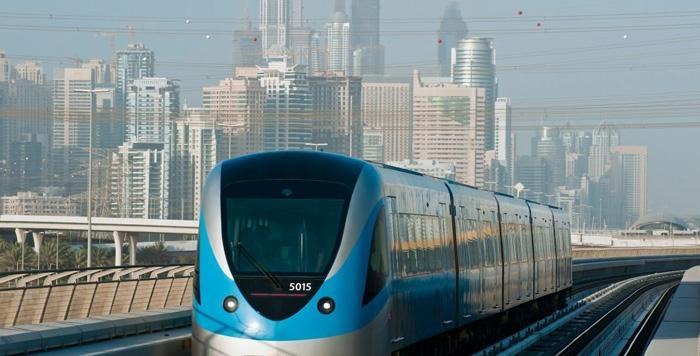 Multiple Choices For Transportation
There are three main modes of land transport in Dubai.
The first one is the taxi. There are a lot of regular taxis around but if you want to experience something unique, you can book a fancy Lexus taxi for your trip. There are also several ride hailing services operating in the area like Uber.
Dubai also has a fast, cheap, and simple Metro system, there are two lines with 49 stations that make up this transit system.
Another mode of land transportation in Dubai is to ride the many hop on and hop off buses that roam around the city. You can even buy a multi-day pass so you can save a few bucks.
Dubai Is The Best Multicultural City On Earth
Dubai is a haven for foreigners and immigrants. Almost every ethnicity is represented in the city. The good thing about Dubai is that people from different countries, backgrounds, religions and cultures coexist with each other. In fact, Dubai, along with the whole of the United Arab Emirates, has its own Minister of Tolerance that is designated to promote acceptance of different cultures.
English Is Spoken By Pretty Much Everyone
One of the advantages that Dubai has compared to other foreign cities is the fact that almost all people in it speak English. Due to the multicultural nature of the population, everyone has to speak a universal language to understand each other. English is that medium, which is why you no longer have to worry about bringing a language guidebook with you.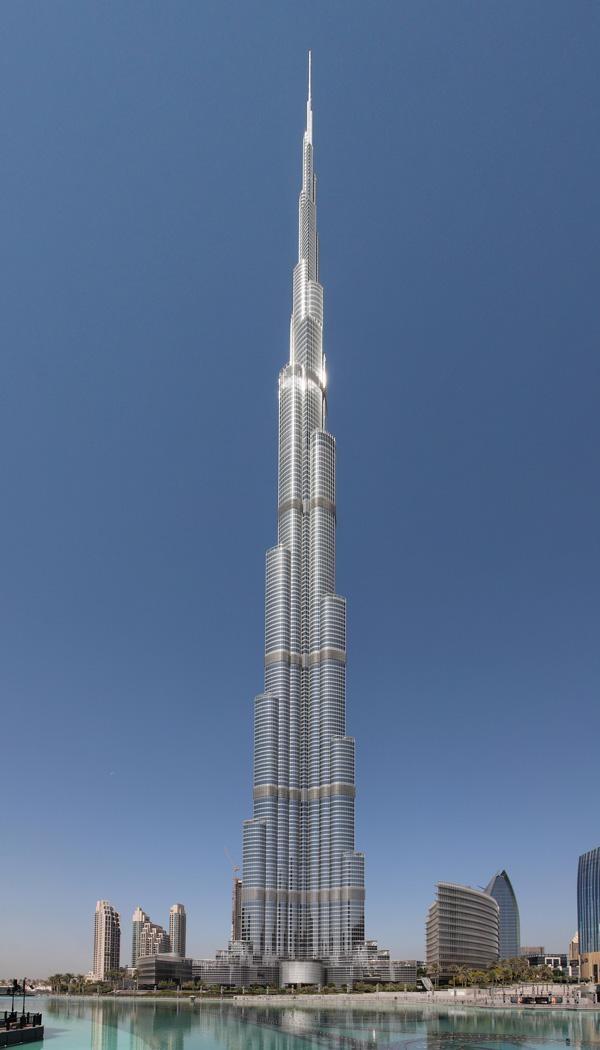 Dubai Tourist Attractions You Must Visit
Dubai has some of the most iconic tourist attractions on earth. Here are some sights that you don't want to miss.
Burj Khalifa
No trip to Dubai will ever be complete without a visit to the world's tallest building. The Burj Khalifa is an architectural marvel like no other else in the world. You can go up to one of the observation decks located in the 124th and 148th floor and see a spectacular view of the Dubai skyline. If you are afraid of heights, you can just stay in the base of the building and enjoy the intricately designed gardens located there.
Dubai Desert Safari
For the adventurous types, a desert safari will provide the perfect opportunity to experience living in the Emirati desert first hand. Book a desert safari trip now and look forward to a vast array of great activities like dune bashing, camel riding and sandboarding. You can even experience an evening in the desert, where you can watch belly dancers while you are relaxing and eating barbecue.
Dubai Mall
Get your credit cards ready as the Dubai Mall offers a myriad of products that you will most likely be dying to take home. With 1200 tenants, there are lots of things that you can choose from in the world's largest shopping mall.
Burj al-Arab
If there is one tourist attraction that represents Dubai and its progress, it is probably the Burj al-Arab. This magnificent hotel, which is shaped like a sail, stands tall near the Jumeirah Beach. Apart from the cool structure, the Burj al-Arab is also popular for its underwater restaurant that is separated from the water by glass.
Bastakia Quarter
For history buffs who want to visit the older parts of Dubai, the Bastakia Quarter is known for being home to traditional houses that served as residences for wealthy merchants in the 19th century. The buildings here are made of coral and limestone, most of which make use of an ancient form of air conditioning in the form of windrowers.
Other Major Attractions
Above are a good mix of different types of attractions in Dubai. But there are so many more attractions like the Miracle Garden, Dubai Frame, Alserkal Art District, Dubai Global Village, Aquaventure and Wild Wadi Waterparks, and KidZania are some other famous Dubai tourist attractions you must visit if you have enough time and budget.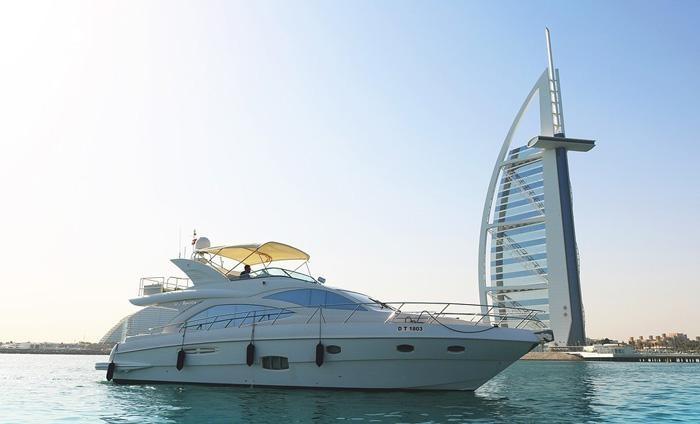 Things to Do in Dubai
Sometimes visiting a new city is more than just simply "seeing the sights". Instead, these ideas are more about experiencing the culture and learning to live a bit.
Party On A Luxury Yacht
Have any big celebrations coming up soon? Party the Dubai way by booking a party yacht for this purpose. There are a wide variety of yacht sizes and kinds that you can rent. If you want, you can even have add-on services like a gourmet buffet and a DJ. You can choose a yacht rental Dubai based on your budget and requirements to party like never before!
Watch The Spectacular Fountain Show
If you are a fan of the Bellagio fountains in Las Vegas, you will be just as impressed as the Dubai Fountain Show for sure. The Dubai Fountain Show is designed in such a way that it appeals to a global audience, with songs coming from different nations and cultures. One thing that can be said about the Dubai Fountain is the fact that it is just as enormous in impact as it is in size. That is saying a lot considering it is the largest choreographed fountain system in the world.
Experience A Luxury Dhow Cruise In Dubai Marina
If you think that short-time cruises are boring, it is clear that you have never experienced how Dubai does them. Ride a dhow cruise in Dubai Marina and marvel at the towering skyscrapers that fill the coast. While relaxing for the evening, you can partake on the luxury-level buffet dinner that is offered on board.
Skydive Over The Palm Islands
Feeling like a daredevil? There is no better place to do some skydiving in Dubai. The most popular jumping spot for skydivers is the space directly above the Palm Jumeirah. This beautiful and artificial archipelago is a sight to behold even when you are hurtling to the ground in insane speeds.
Shop For Precious Gems And Metals In The Gold Souk
Dubai is a good place to buy precious gems and metals. The Gold Souk is a popular spot for this. While it is more known for their gold products, it also has other metals and gems including silver and emerald. Compare the prices in the Dubai Gold Souk to other places around the globe and you will be hard pressed to find anything more affordable.