What happens in winter to the wide-open lands that are so good to go hiking and off-road driving? Does it simply go to sleep, only to be woken up again in the spring? NO! It turns into a winter playground ready for snowmobiling. One of the best places in the United States for the ultimate snowmobile adventure is Montana. Let's take a look at what you can expect here!
After watching that, I can't help but dream of going to Montana and doing my own snowmobile adventure!
There are many ways to enjoy snowmobiling in Montana this winter with thousands of miles of both groomed and ungroomed terrain. For most visitors though, the draw is the mountains and valleys of Western Montana, including the areas around Whitefish and Glacier National Park, as well as between Bozeman and Yellowstone National Park.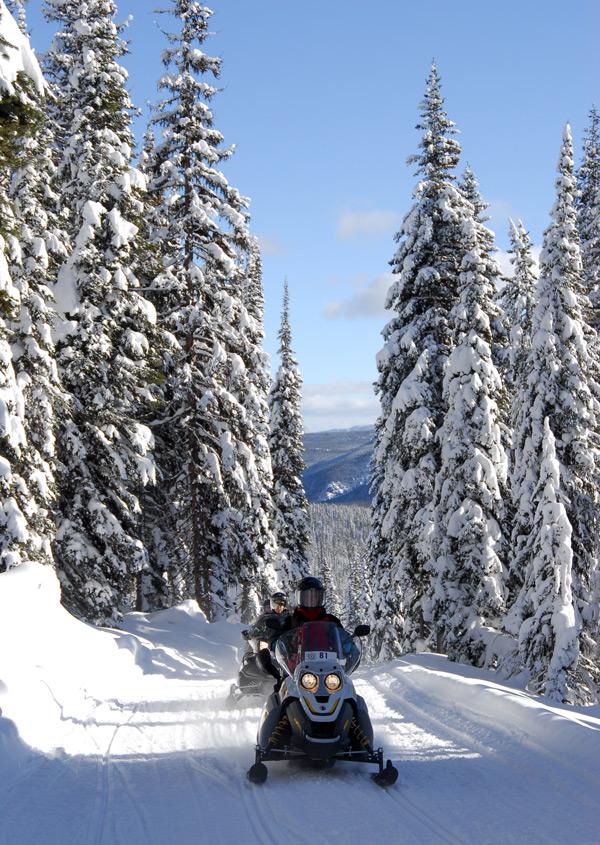 Mapped Trails or Free Roaming For Your Montana Snowmobile Adventure?
Montana Fish Wildlife and Parks has a great map to help you plan your snowmobile adventure. Not only does it show the trails – but also lists avalanche danger areas.
Part of the thrill of snowmobiling is the freedom to go anywhere you want. While you must ALWAYS be a responsible snowmobiler and follow all regulations, the fun part about this sport is the freedom to cut your own lines through freshly fallen snow.
Luckily, there are tons of opportunity for this from fields and rolling hills to steep mountain terrain for the skilled snowmobiler. Make sure to visit the Visit Montana Snowmobiling page for a list of guides and rental companies where you can get all the gear you need.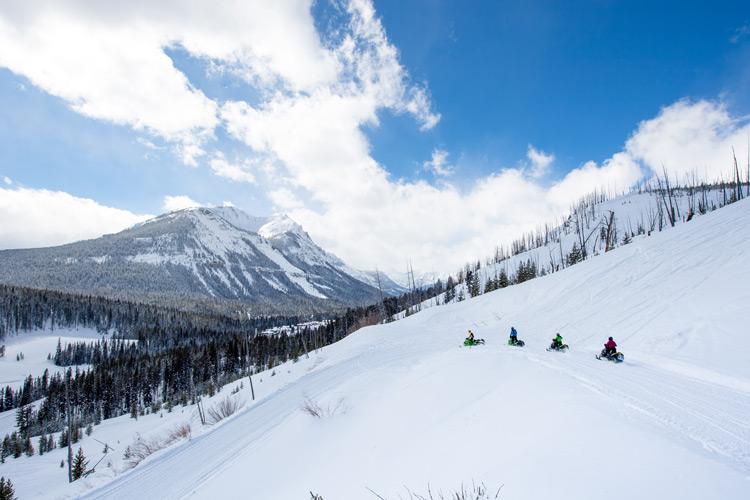 Snowmobile Outfitters and Snowmobile Guides in Montana:
Organized Tours
Maybe you are new to the sport or new to winters in Montana … or maybe you just want to travel with a group. There are tons of great snowmobile tours to be found here.
Personally, one of my dreams is to see Yellowstone National Park in the winter. The crowds are low and the contrast between the hot water and the cold snow looks absolutely incredible. The park's has three entrances in Montana. Most snowmobile tours to explore the park leave from West Yellowstone.
Of course, Yellowstone National Park snowmobile tours aren't the only game in town – both West Yellowstone and Gardiner offer fantastic terrain themselves too. As do the mountains around Whitefish and Glacier.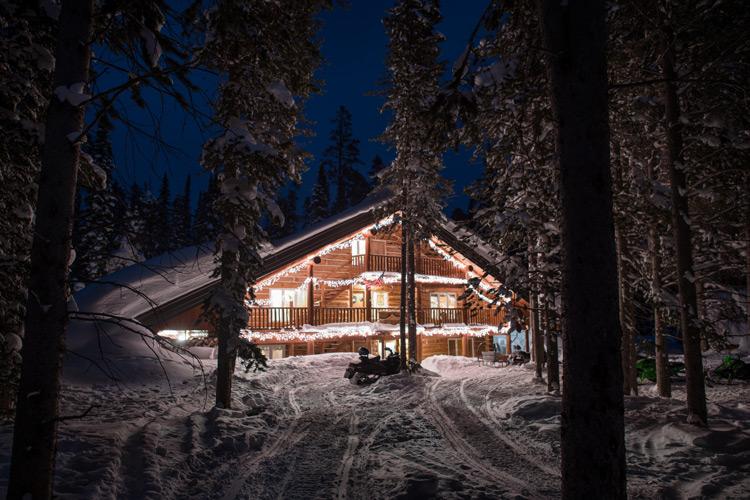 Skyline Guest Ranch in the Beartooth Mountains outside of Cooke City, Montana
Snowmobile Resorts and Lodges
It should be no surprise that Montana has some of the best guest and dude ranches in the country. While some shut down to guests during the winter, others stay open, and in addition to offering winter horseback riding also allow backcountry snowmobiling.
Our Top Picks for Snowmobile Friendly Ranches, Resorts, and Lodges in Montana:
More Snowmobiling Photos from Montana ...
This post is part of a campaign organized by #MenWhoBlog, please visit them for more tips on how to make the most of your Montana Snowmobile Adventure.