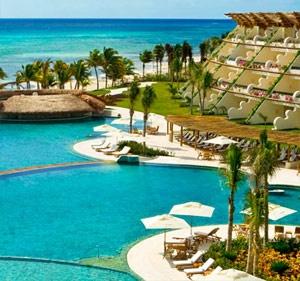 Looking for the ultimate in luxury? How about a place with the largest spa in Riviera Maya, located close to some fantastic golf courses, crystal clear water that is perfect for scuba and snorkeling?
Lets check out the Grand Velas for this and more!
The all-inclusive Grand Velas located in Riviera Maya builds on the success of its AAA 5-Diamond-ranked sister property in Nuevo Vallarta. If you are looking for the ultimate in all-inclusive luxury, you can't get much classier than this one featuring 491 suites, each more than 1,000 square-feet in size!
Additionally, if one of your goals is to escape from the kids (and other people's kids), there are even three separate parts of the resort: adult-only Oceanfront Ambassador Grand Class Suites, family-friendly ocean view, and ocean front. Ambassador Suites and Master Suites are surrounded by the flora and fauna of the Yucatan Peninsula's jungle.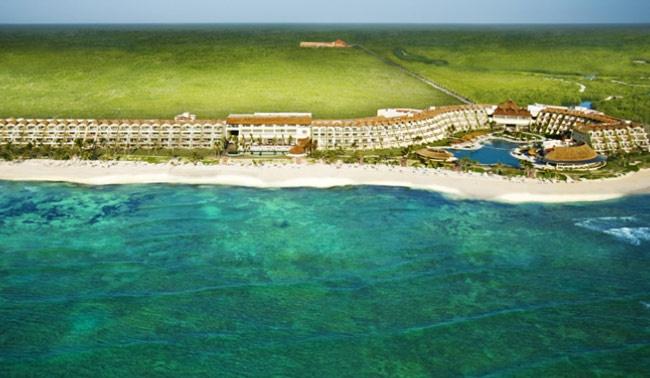 Great Food!
If your idea of a fantastic Riviera Maya mancation is food that is as good as the accommodations and beaches then Grand Velas is perfect there as well. The resort presents a gastronomic tour of the Yucatan, Europe and Asia offering seven restaurants with world-class chefs from France, Spain and Mexico.
Mexican Spa Mancation!
As you know by now, I am a sucker for great spa experiences and not every spa is created equal. There are spas with "treatment rooms" and then there are spas with fantastic sanctuary rooms. Grand Vellas brings both in a more than 80,000 square-feet facility with 40 treatment rooms - the largest in Riviera Maya!
One of the elements that makes Grand Velas's spa sanctuary stand out is their amazing Riviera Maya Water Journey that includes:
Vitality Experience Pool
Whirlpool
Cold Plunge Lagoon
Dry Sauna
Herbal Steam with Chromo Therapy
Clay Room
Pebble Foot Water Walk Pathway
Experience Showers
Water & Juice Bar
Ice Room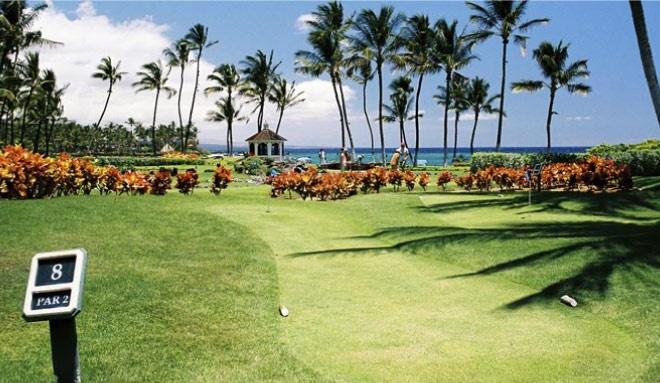 Golf and Adventure Sports!
Of course, no ultimate Mexican mancation would be complete without experiencing all that Riviera Maya offers. From swimming with dolphins to hitting the greens on some of the top golf courses in the Caribbean with features including limestone canals, mangrove forests, secluded beaches, and ancient cenotes.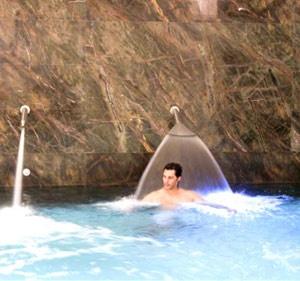 So whether you are looking for great food, great spa treatments, great sports and adventure or just a relaxing day at the pool, Grand Velas should be on your list to check out!