Planning a father and son guys getaway vacation can be a challenge. On one hand, you have to pick a destination that will hold the attention of an active boy. On the other hand, you need to find a spot that also appeals to you. But lounging in a hammock while sipping margaritas on some tropical island isn't much of a comprise.
Disney World is a great middle-ground because it offers a variety of activities that you and your son will both enjoy and plenty of opportunities to bond. There are thrilling theme park rides, giant water parks, mouth-watering cuisine, sports, boats, monorails, swimming pools, and the list goes on. While it may sound like a kid's destination on the surface, trust me, grown men have just as much fun as the kids! With that said, let's take a look at how to plan a father/son Disney World adventure.

Disney World Resorts Guys Will Love
Disney has 3 main tiers of resort hotels on its property: Value, Moderate, and Deluxe. It probably goes without saying that Value resorts are the least expensive option, followed by Moderates, and then Deluxe as the most expensive option. Like most things, you get what you pay for. However, there really aren't any bad resorts at the park - more like "less good" resorts.
Staying at a Disney resort will give you some amazing perks which you won't receive if you stay off-property (a hotel not owned by Disney). These include Extra Magic Hours (extended time at a designated Disney theme park beyond normal operating hours), free Disney transportation to/from the parks and the resorts, free transportation to/from the airport and resorts, and advance booking for dining reservations and FastPass+ selections. When all is said and done, it really is worth the extra expense to stay at a Disney resort.
As far as picking a resort, this will depend on your budget, personal preferences, threshold for noise, and the age of your son. Disney Value resorts are definitely geared to the younger demographic. If you and your son are fine with a little more noise, cartoonish Disney themes, and basic motel-like room accommodations, then the Value resorts are a worthy of your consideration, especially if you are looking to save a few bucks. They really aren't that bad and younger kids love them.
My suggestion in the Value category would be All-Star Sports. With nightly rates starting at just over $100, All-Star Sports is among the least expensive resorts at the park. Each wing of the resort is themed around a particular sport: baseball, basketball, football, tennis, and surfing. All-Star Sports features the End Zone Food Court, a free nightly outdoor screening of "Movies under the Stars," and a sprawling surfing-themed pool. A jogging trail, playground, and arcade add some extra insurance that you and your son will never run out of fun things to do. Bus service to the theme parks is shared with two neighboring resorts, but All Star Sports is the first resort of the three to get picked up in the morning (less crowded), and the first to get dropped off on the return.
As far as Disney Moderate resorts go, this tier offers slightly larger rooms, nicer grounds, less noise, and a wider variety of pools, restaurants, and transportation options. Moderates tend to be better suited to adults and older kids (ages 10+). Themes are more subdued than Values, but they are still fun and interesting enough for younger kids as well.
For Moderates, the Caribbean Islands/pirate-themed Caribbean Beach Resort has plenty of appeal for guys. The resort's main pool features shooting cannons and a water slide with an 82-foot drop. If the great outdoors is more your thing, the Cabins at Fort Wilderness offers a unique rustic frontier theme. These free-standing cabins are surrounded by 750 acres of forest land, giving you the sense of camping instead of being inside Disney World.
The Disney Deluxe resorts are pricey, but they do offer the best in location, transportation, and accommodations. The Magic Kingdom monorail loop makes stops at three Deluxe resorts - the Grand Floridian, Contemporary, and Polynesian. If close proximity to Magic Kingdom is paramount, then these resorts are your best bets. Of the three, the Contemporary is unique in that the monorail goes right through the main lobby of the hotel. However, the other aspects of the Contemporary are somewhat boring.
The Polynesian Resort is my pick as the best Deluxe resort because its laid-back tropical vibe is hard to fault. The resort's volcano-themed Lava Pool boasts a 142-foot tall water slide, the waterfront beach offers a great escape to play beach volleyball or rent watercraft to cruise around the Seven Seas Lagoon, and the grounds are just teaming with tropical beautiful. The Beach Club Resort is my #2 Deluxe resort pick. It lays claim to (possibly) the best pool in all of Disney World - Stormalong Bay - a 3-acre water wonderland. Beach Club is also just a short boat ride away from both Epcot and Hollywood Studios.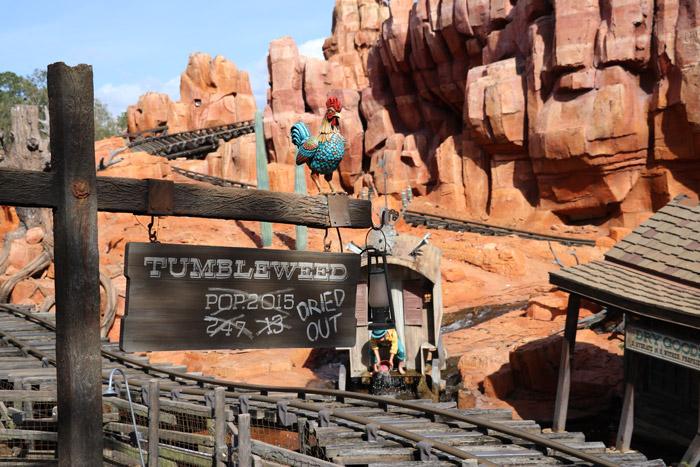 Roller Coasters At Disney World For Men and Boys
Nothing gets your adrenaline pumping quite like a good roller coaster. Fortunately, Disney World has its fair share of great ones. The Seven Dwarfs Mine Train is Magic Kingdom's newest and most popular coaster. Beat the rush and get in line first thing in the morning. Long-time favorites Space Mountain and Big Thunder Mountain should also be on everyone's Magic Kingdom to-do list, as well the log flume ride Splash Mountain.
As far as the other theme parks go, Hollywood Studios' Rollin 'n' Roller Coaster (starring AeroSmith) and Animal Kingdom's Exhibition Everest provide exhilarating thrill rides.
And if that's not enough speed for you, check out Epcot's Test Track. With a top speed of 64.9 mph, Test Track is the fastest attraction ever built at a Disney theme park. Visitors can also design their own car in the Chevrolet Design Studio.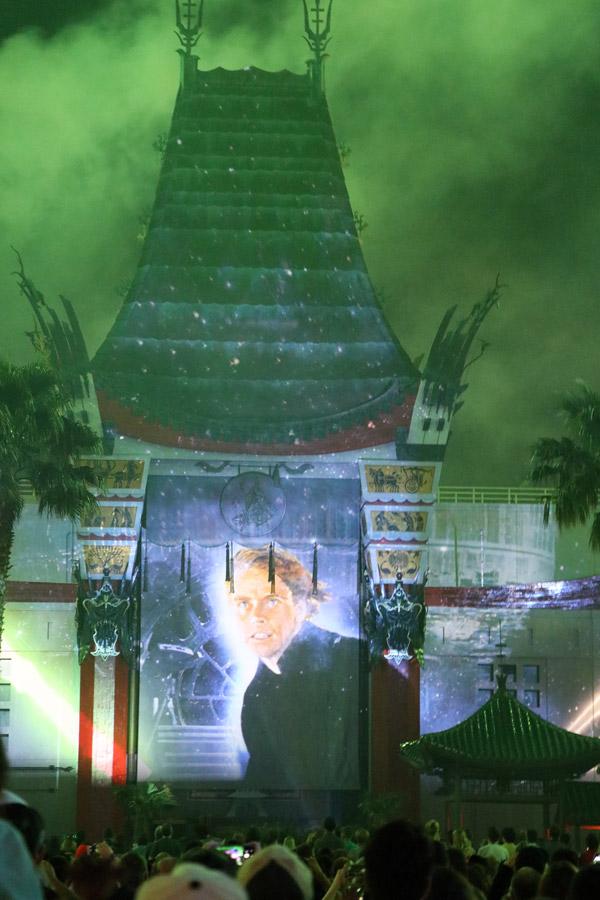 Close The Generation Gap With Star Wars Experiences at Disney World
Star Wars is something us older guys have loved since we were little. But with the recent Star Wars movie releases, kids are embracing this epic space franchise as well. Disney will open its Star Wars: Galaxy's Edge land inside the Hollywood Studios theme park sometime during 2019. This is sure to be an amazing addition to the park and worthy of postponing your trip until it has officially opened. But for now, there are a couple of Star Wars attractions to tide you over.
Star Tours is a Star Wars-themed attraction at Hollywood Studios which was created by George Lucas himself. Set in the Star Wars galaxy, this ride takes guests on an motion simulated excursion to Endor while an altercation between the Rebel Alliance and the Galactic Empire ensues. Star Wars fans will also relish in the Stormtrooper March (also called the March of the First Order). In this live outdoor show, Captain Phasma parades her squad of Stormtroopers up Hollywood Boulevard and to Center Stage. It's quite a show of force!
While you are at Hollywood Studios, be sure to catch the Indiana Jones Epic Stunt Spectacular. This attraction features live reenactment scenes and stunts from the Indiana Jones franchise, played out with an array of pyrotechnics, aircraft, and suspense.
Disney Water Parks
Every Disney resort has at least one pool. But for those of you who like a little more in the way of aquatic thrills, Disney World is home to two awesome water parks: Typhoon Lagoon and Blizzard Beach.
Typhoon Lagoon is themed around a typhoon-ravaged tropical paradise. It's the second most visited waterpark in the world and lays claim to one of the world's biggest outdoor wave pools. There are body slides, inner tube raft rides, 39 mph speed flumes, a beach area, wading pools, and tidal pools. Typhoon Lagoon also offers a two and a half hour surfing program called "Learn to Surf." This does cost extra, but it may be a good opportunity to bond with your son as you learn how to surf.
Blizzard Beach is ranked as the third-most visited water park in the world, right behind Typhoon Lagoon. The water park features some fast-paced water rides, including the third-tallest (120 ft) and fastest (60 mph) free fall slide on the planet. The waterpark has the longest "family white-water raft ride" in the world (1,400 feet), a 90' tall x 250' long gully body slide that tops out at speeds of 35 mph, side-by-side racing tubes, an 8-lane water slide, and a 1-acre wave pool.
Don't Forget Sports and Athletic Activities at Disney World
Disney guests have the opportunity to rent kayaks, canoes, and speed boats (!) inside the park. There are plenty of amazing lakes, waterways, and inlets to explore. Disney also has three golf courses to choose from, eight sand beach volleyball courts, and a host of jogging trails throughout the park. If exploring the woodland trails and lakefront promenades sounds appealing, bike rentals are available at eight different locations throughout the park.
Awesome Restaurants at Disney World For Guys
I think most guys - both young and old - will be quite pleased with the Disney dining options. You can find everything from cafeteria-style quick service to fancy table service, all-American buffets to exotic ethnic cuisine. Just about anything you want, Disney has it. Additionally, most restaurants offer designated kids menus with lighter portions, lower prices, and entrees that kids won't complain about.
When I think of good options for father/son meals, Epcot come to mind. Sci-Fi Dine-In Theatre is a retro 1950's-style "greasy spoon" which offers burgers, fries, and delicious milkshakes. The diner has fun vintage car-shaped booths and old movies playing on the tv screens. Hollywood Studios Garden Grill is another great Epcot eatery. The entire restaurant rotates in a circular motion as you dine, and you also have a fantastic view of the Living with the Land attraction beneath you. If you and your son are both pizza fans, Via Napoli Ristorante e Pizzeria in Epcot's World Showcase is a must. The pizza there is really out of this world! And if you find yourself in the Future World section of Epcot, be sure to stop by Club Cool to sample unique Coca-Cola soda formulations from around the world (free).
I hope this serves as a guide to help you plan your father/son Disney World adventure. Have a magical vacation!
This guest post was provided by Disney blogger Jonathan de Araujo. Read more of Jonathan's articles at MagicGuides.com