At a certain point, the standard golf trip gets sort of boring and you start looking for a new adventures with the guys. Thankfully, in recent years airfare to Iceland has become unbelievably affordable. This has quickly transformed this once tiny and forgotten island in the North Atlantic into an exotic adventure destination that everyone can afford to visit.
When you plan your typical guys getaway or mancation, I'm sure things such as golf, fishing, distillery tours, hiking, biking, off road adventures all are on your list - luckily Iceland has all of these! One of the most popular ways to explore the island is by doing the golden circle trip in Iceland. This is a loop that will allow you to see the best parts of the country and is particularly tourist friendly.
Depending on what you have planned, driving Iceland's "Golden Circle" route can take a week or you can focus on just a few stops if you are on an extended layover on your way to or from Europe. While you could theoretically rent a non 4x4 car, I recommend that for the best experience you grab a well equipped SUV or Land Rover so you can explore the best parts of Iceland without worrying about getting stuck. This is especially true during winter months when roads can get icy and nights are long ... as in virtually 24 hours long!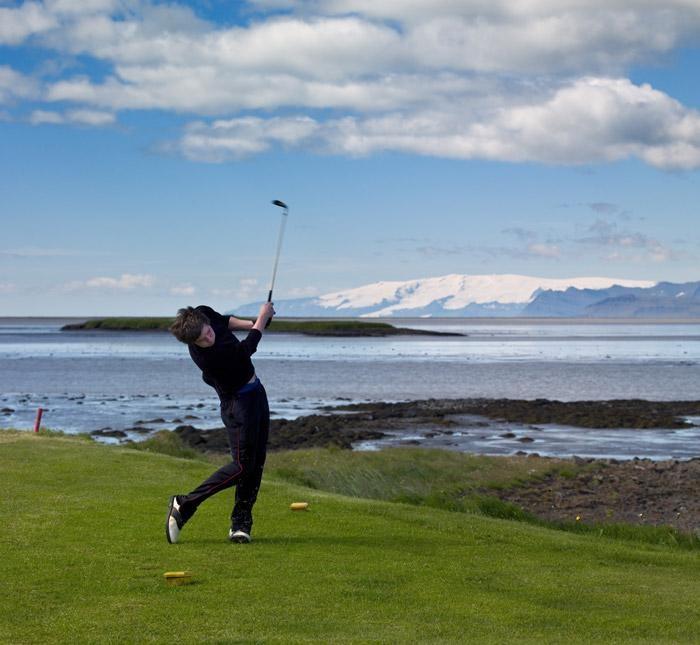 Golf
Iceland may not be the first country you think about when the idea of a European golf getaway comes to mind. However, there are some stunning courses here and the exotic element of golfing under the midnight sun just adds to the mystique. During the summer months, you can play 24-hour golf on more than 60 courses. That's something you won't find in other countries!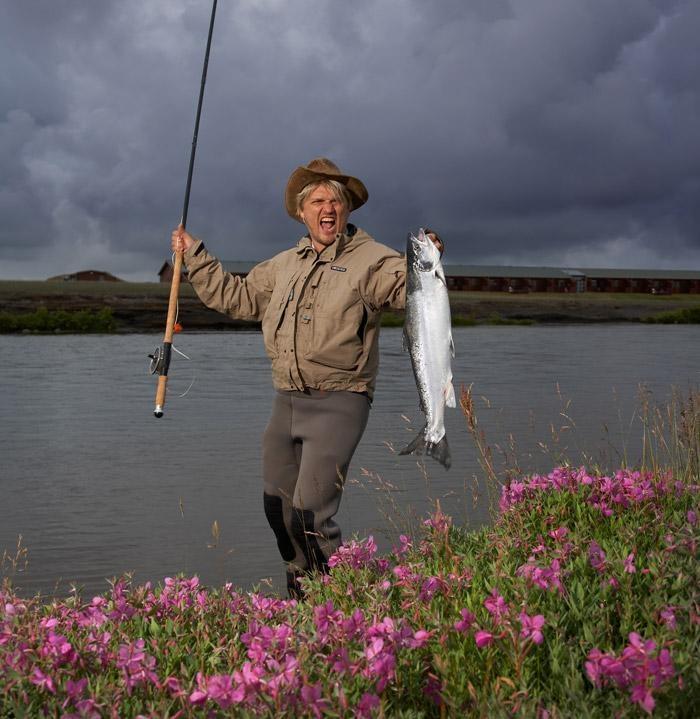 Fishing
It should be obvious that as an island, there's going to be some great fishing. You'll find plenty of it here ranging from fishing charters off the coast as well as fantastic fly fishing in spring-fed creeks and rivers. Fish are plentiful in Iceland and include salt water and freshwater varieties including: brown trout, sea trout, arctic char, and salmon.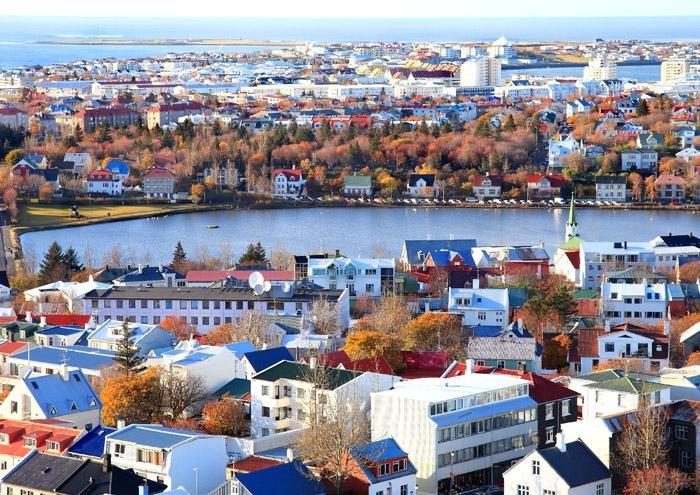 Urban Adventures, Pubs and Distilleries
While there is a small population here, they enjoy a good drink and pubs in Iceland are plentiful. They also know something about craft spirits and several distilleries can be found here including 64º Reykjavik Distillery, Eimverk Distillery, and Foss Distillery. Each of these makes spirits that are uniquely Icelandic since the ingredients are generally local. For instance, Eimverk Distillery makes Floki malt whiskey that is made from a locally grown Icelandic barley grown in volcanic soil found only on the island. Foss Distillery creates their spirits from an Icelandic birch, while 64º Reykjavik Distillery chooses to feature local berries such as blueberries and crowberry as well as rhubarb.
While Iceland's natural wonders are amazing, make sure to spend some time inside as well and experience the culture of these hearty and fun spirited people.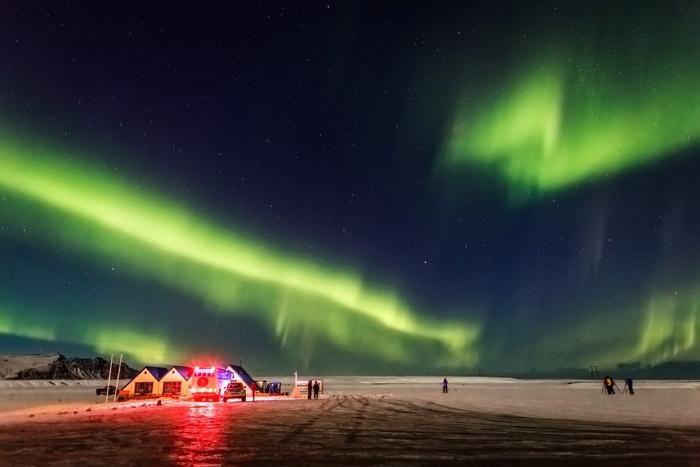 View the Northern Lights
Since Iceland is so far north, it is a great spot to view the Northern Lights during the winter months. Specifically September through mid-April are the best times since there will be plenty of fully dark nights. While you can see the lights anywhere (while they are glowing), for the ultimate experience book a tour that will take you out away from city lights for the best views.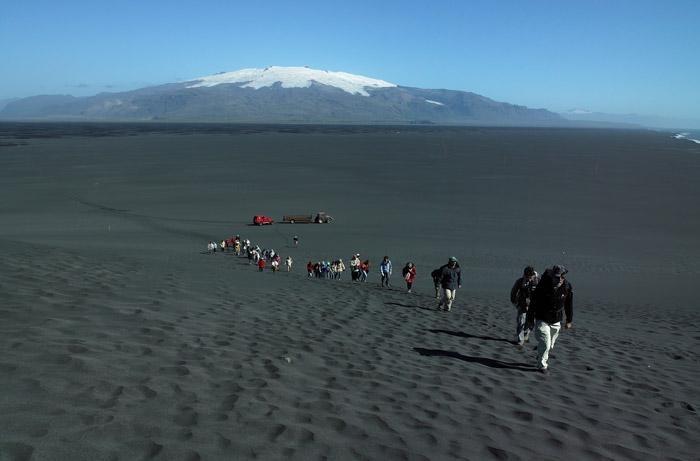 Hiking, Biking, and Horseback Riding
There's really no single way that's best to explore Iceland's exotic terrain. However, you must get out of your car to experience it fully. Luckily, there are plenty of places offering guided mountain biking tours and hikes to some of the more exotic locations. Of course, you can also ride horses or grab a snowmobile during the winter months to get around faster.
Iceland is home to more than 80,000 wild horses so if you are looking for the ultimate adventure, come in the fall for their annual roundup. This is one part rodeo and one part giant party as spectators come to watch, cheer, shout, sing, and of course eat and drink.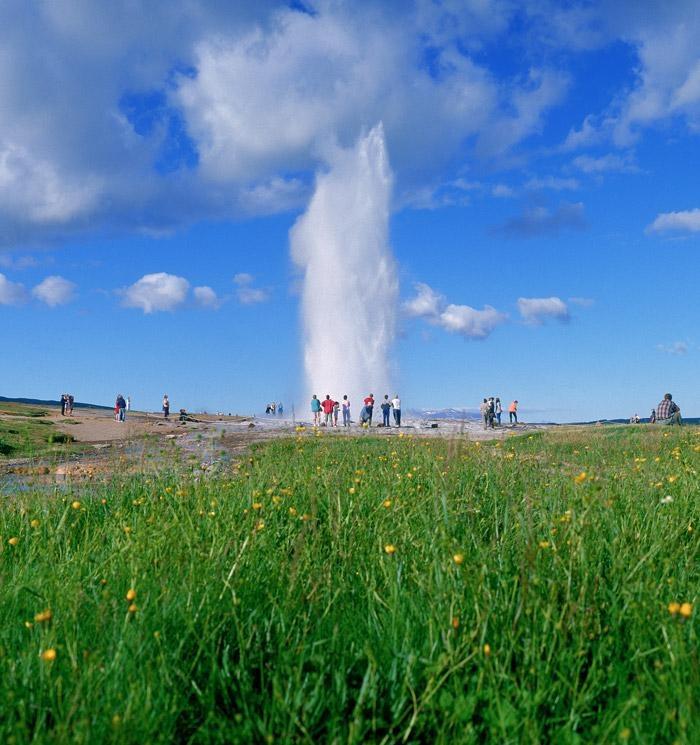 Tour Geysers and Thermal Features
Iceland is famous for their geothermal features. These range from thermal pools such as the famous Blue Lagoon to mud pots, and of course Iceland's best known geyser - Strokkur. One of the fascinating things about watching Strokkur erupt is that it happens at short intervals typically every 4-8 minutes and when it does, a water dome forms on the surface as scalding hot water from deep in the earth is forced upwards.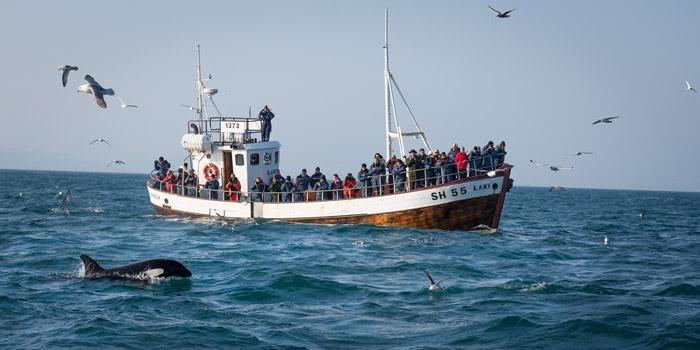 Whale Watching Tours
Whale watching tours are also popular here and this is a great way to spend a day out on the water getting close to nature.
No matter what activities you pick for your Icelandic mancation or guys getaway, you really can't go wrong. The island is simply packed with unique experiences that can't be found anywhere else on Earth.