Arkansas is one of those states that sometimes can be forgotten about unless you live right next to it, but the deeper I looked it actually offers quite a few different opportunities across it's relatively diverse landscape - from the Delta to the Mountains! From canoeing down the Buffalo National River or taking a ride on "The Screamer" to taking a bike tour through back roads and touring Civil War Battlefields, Road Houses, and BBQ joints, there's something for everyone in, "The Natural State"!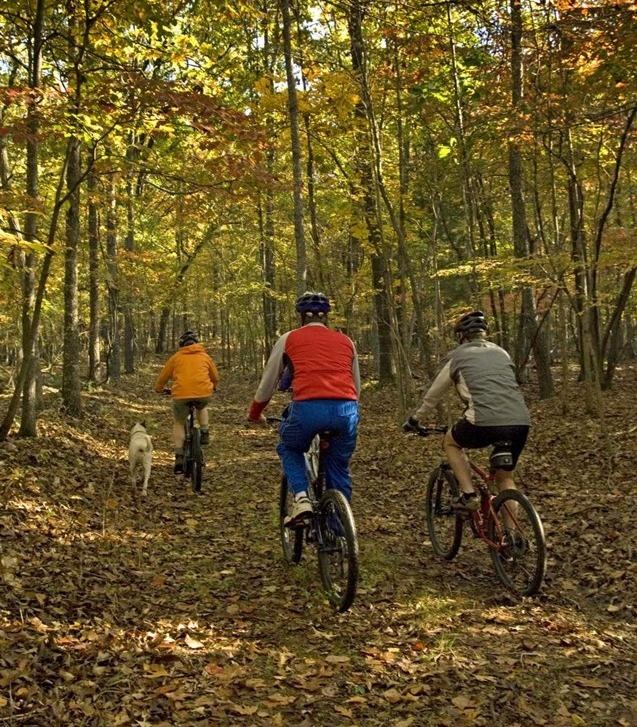 NORTHERN ARKANSAS
Mountain Biking and Craft Beer
Bentonville was designated a silver level Ride Center and Fayetteville a bronze level by the International Mountain Bike Association in 2014. Ride Centers are recognized by IMBA as "large-scale mountain bike destinations that offer a wide range of great trails for every riding style." These destinations are also known as being friendly to mountain bikers and inviting for multi-day trips. Combine a mountain biking excursion to these cities located in Northwest Arkansas with a visit to the breweries on the Fayetteville Ale Trail and you're looking at a darn fun man trip. Seven breweries on the ale trail can be found in Fayetteville and surrounding cities.
https://fayettevillealetrail.com/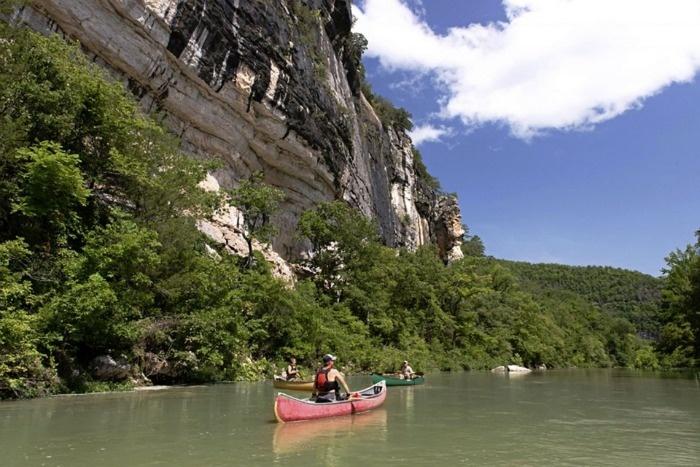 Canoeing the Buffalo National River and "The Screamer"
Canoeing the Buffalo National River (est. 1972) is a Bucket List experience. The nation's first national river meanders through the heart of the Ozarks for 135 miles before joining the White River. Rent a canoe (numerous outfitters are available) and see the towering limestone bluffs. You can choose from single to multi-day float trips. You can also hike, fish, watch the elk herd in the river valley, camp or rent a cabin.
In the upper area of the Buffalo National River, you can take a side trip to Horseshoe Canyon Ranch, a western dude ranch offering all-inclusive packages as well as an a la carte adventure package that includes the Via Ferrate, Iron Horse Zip line, and The Big Swing (a.k.a. The Screamer).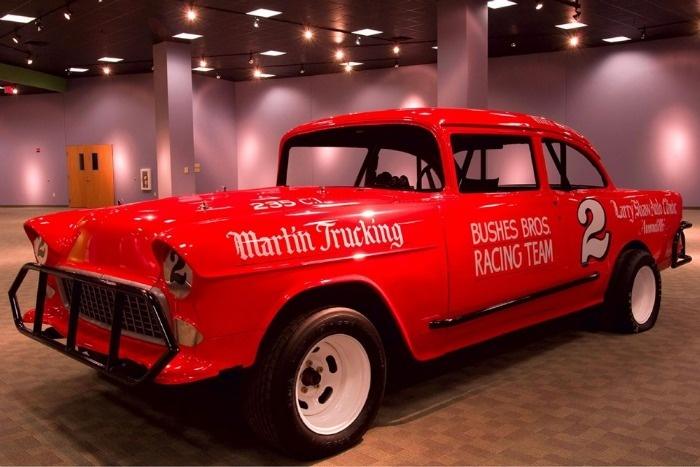 Mark Martin Museum, Batesville
Batesville, Ark., native Mark Martin had a love of cars and racing early. He began his racing career on the dirt tracks of Arkansas, eventually becoming one of racing's most winning drivers. Rev up for a journey through the life and career of this NASCAR legend in his hometown of Batesville.
The Mark Martin Museum is a state-of-the-art facility featuring several of Martin's race-winning cars, trophies, racing suits and helmets, personal memorabilia, a video that details Martin's award-winning career and a museum store offering authentic Mark Martin merchandise. At the high-tech museum you'll find several of Martin's past cars, including the No. 6 Viagra Coca-Cola 600 win car, the '90 Folgers Thunderbird, the No. 60 Win Dixie Busch car, Martin's 2005 IROC car that he used to win his record fifth championship, and the '89 Stroh's Thunderbird.
CENTRAL ARKANSAS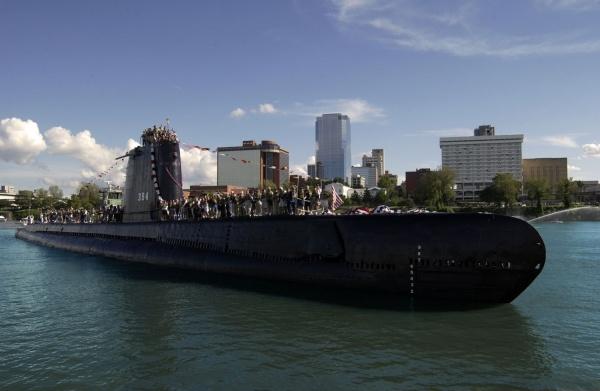 Arkansas Inland Maritime Museum, North Little Rock Home to the USS Razorback, a 311-foot submarine present in Tokyo Bay at the signing of the Peace Treaty ending World War II. Also docking at the museum is the Mark Twain cruise and dinner riverboat.
Arkansas Sports Hall of Fame Museum, Little Rock
Displays memorabilia chronicling sports legends from Arkansas. Exhibits highlight the three major sports – football, baseball and basketball – plus golf, tennis, the Olympics and more. www.arksportshalloffame.com/
Clinton Presidential Center and Park, Little Rock
America's 12th presidential library is on the banks of the Arkansas River in the downtown Little Rock River Market District. It contains the largest collection of presidential papers and artifacts in U.S. history and includes an authentic replica of the Oval Office and Cabinet Room. Forty-two Restaurant, which gets its name from Clinton's place in line of U. S. presidents, features an eclectic menu.
https://www.clintonfoundation.org/clinton-presidential-center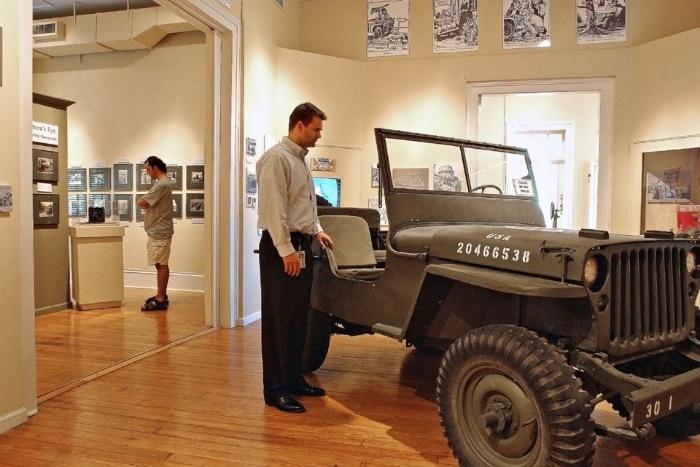 MacArthur Museum of Arkansas Military History, Little Rock
Located in the historic tower building of the Old Arsenal, a National Historic Landmark. Birthplace of General Douglas MacArthur in 1880, the building now houses a museum of Arkansas's military heritage from Territorial days to present. World War II exhibits includes the Allison Collection, over 400 original photos, and the Jeep during the war. An Arkansas Civil War Sesquicentennial Historical Marker is located on site.
Jacksonville Military History Museum, Jacksonville
Explores both battlefield and home front, with exhibits on the Civil War in Arkansas including the Battle of Reed's Bridge, WWII-era Arkansas Ordinance Plant, 3-D Gulf War outpost; interactive Titan II Missile Launch Control exhibit; a 360-degree C-130 virtual tour; the Mighty-Mite, smallest jeep ever produced.
THE DELTA
Delta Resort, Tillar
Delta Resort, located on 2,000 acres in Southeast Arkansas, features a 132-room hotel complex and some of Arkansas's finest waterfowl hunting. The Delta Shooting Complex features world- class Sporting Clays, Olympic Bunker Trap and a Pro Shop. www.DeltaResortUS.com
SOUTHERN ARKANSAS
Baseball Trail, Hot Springs
A one-of-a-kind baseball trail documenting Hot Springs' status as The Birthplace of Spring Baseball; 26 historical markers located all over the city tell the story of baseball training camps held in The Spa City. Each plaque has a QR code which allows smartphone users to access an audio narration. Dedicated website includes complete list of the plaques, with the ability to click on a specific site to learn more information related to that location and the player or players associated with it. A printed brochure is available at the Downtown Visitor Center in Hill Wheatley Plaza.
https://www.hotspringsbaseballtrail.com/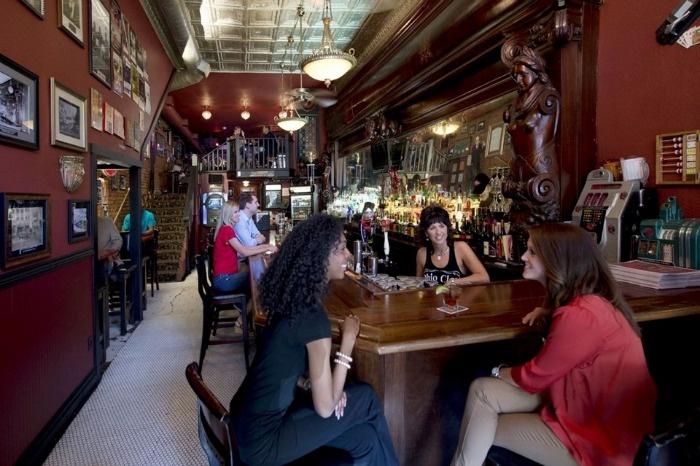 The Ohio Club, Hot Springs
Said to be the oldest bar in Arkansas (open since 1905 when its patrons included the likes of Al Capone and Mae West); features a massive 19th-century mahogany bar measuring 15 feet high and 24 feet wide with hand-carved horse heads; made-from-scratch burgers and locally made buns; an assortment of bar food, happy hour 4 p.m. to 7 p.m. Monday through Friday and live music Wednesday through Sunday.