San Diego is an awesome town that is sometimes forgotten about or dismissed as simply a surf town, but what I have discovered over the past year is that there is an incredible amount of awesome things to do here beyond the beach including touring some of the almost 100 craft breweries, exploring vineyards in nearby Temecula and Romona, as well as visiting the Zoo, touring historic military ships and some of the best burgers and tacos in the country.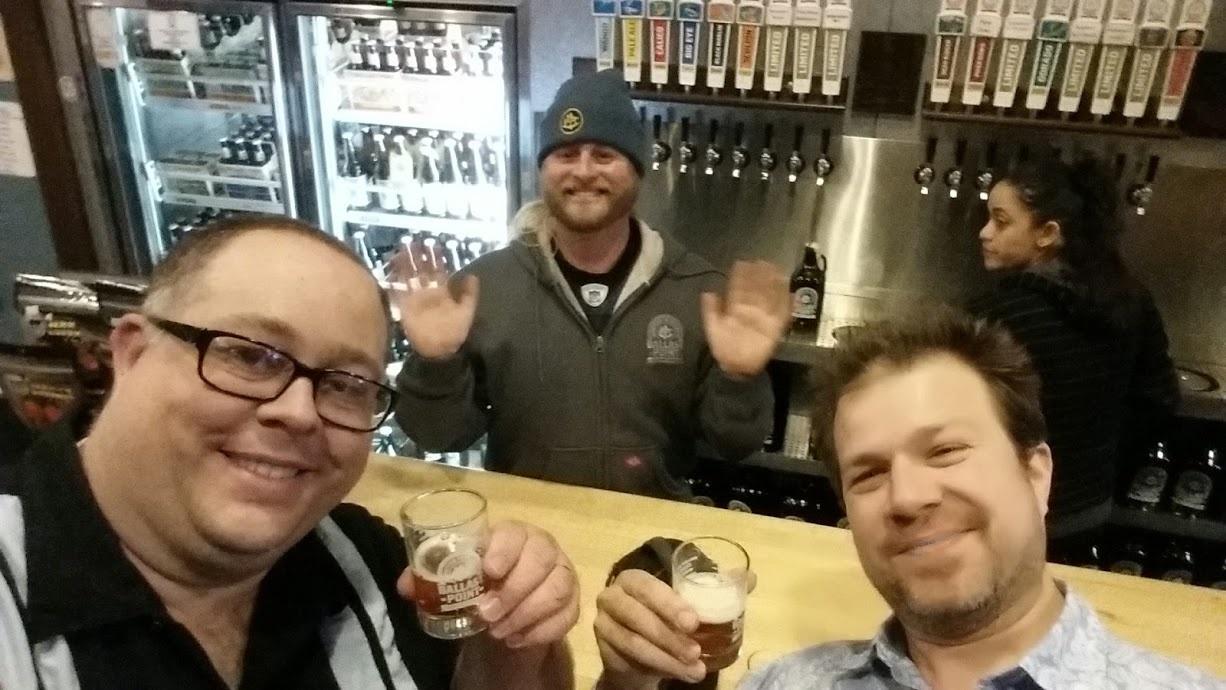 Craft Beer Tour
With almost 100 craft breweries in town, San Diego's craft beer scene is one of the best in the world. A few years ago it was just a local effort but with brands like Stone and Greenflash being served Internationally now, this is a true epicenter for the craft beer movement that rivals any other in the world. Since they are pretty close together, doing a craft beer tour of San Diego is our top idea for an awesome guys weekend or mancation.
Some of our favorites include: Green Flash, Ballast Point, Hess Brewing, Mission Brewery, and of course you have to try Sunday Brunch at Karl Strauss in Sorrento Valley where the brewery-restaurant is actually in a former sushi restaurant complete with fish pond and Japanese garden.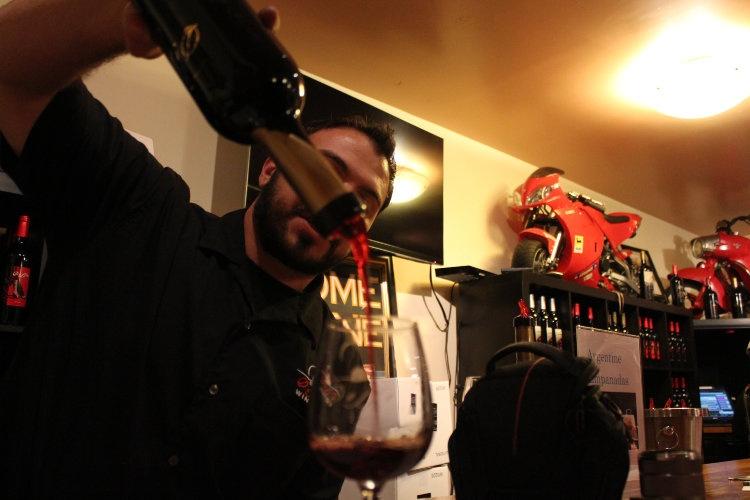 Craft Winery Tours
While not in San Diego itself, within an hour drive or so you have two great wine areas - Ramona Valley and Temecula. While wine isn't always considered "manly" we found a place that is worth going to if for no other reason than to see some classic motorcycles! The Doffo winery features some of the finest red wines that I have ever tasted and serves them surrounded by classic motorcycles and race posters. Combine this with delicious Argentine style empanadas and you have a fantastic experience. The vineyard was originally intended to be the owner's retirement project but has now grown into one of the best wineries in Southern California.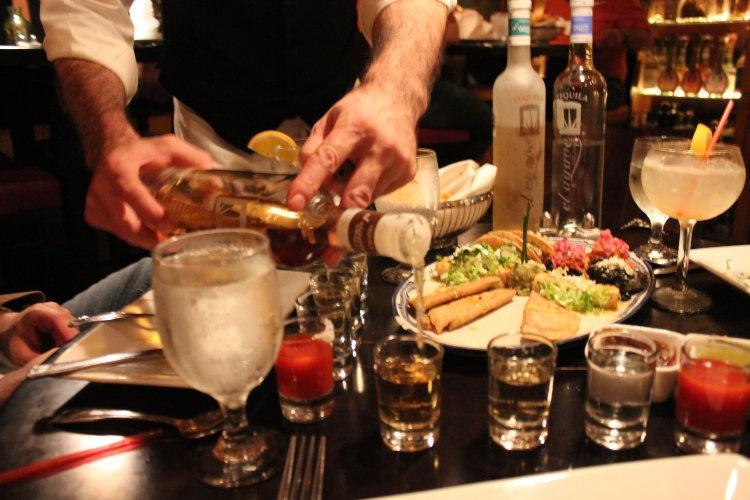 Craft Spirits Sampling
You probably sense a trend here but seriously ... San Diego is a great place to drink! With the incredible popularity of Beer and Wine, distilling is coming up fast and hard with world class product including El Agave tequila, Henebery Whiskey, Old Harbor Gin, Three Sheets Rum, and SoCal Moonshine.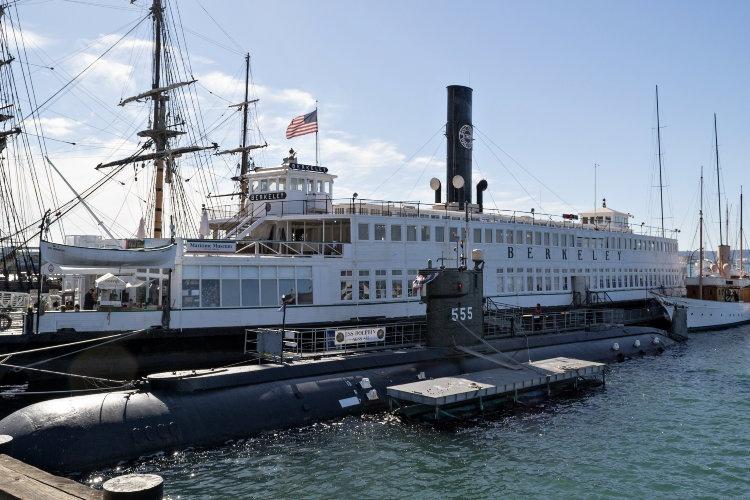 San Diego Maritime Museum
Located along San Diego's Embarcadero and only a short walk from the cruise ship pier is the San Diego Maritime Museum. This is a great opportunity to learn more about San Diego's history while touring submarines like the Dolphin pictured above as well as classic sailing vessels like the Star of India - one of the oldest tall ships in the world that still is in active operation as a sailing vessel.
USS Midway Aircraft Carrier Museum
Located just a few minute walk on the other side of the cruise ship terminal is the USS Midway Museum. The ship is the longest serving Naval aircraft carrier and it now serves as home to 29 restored aircraft and more than 60 exhibits located throughout the ship.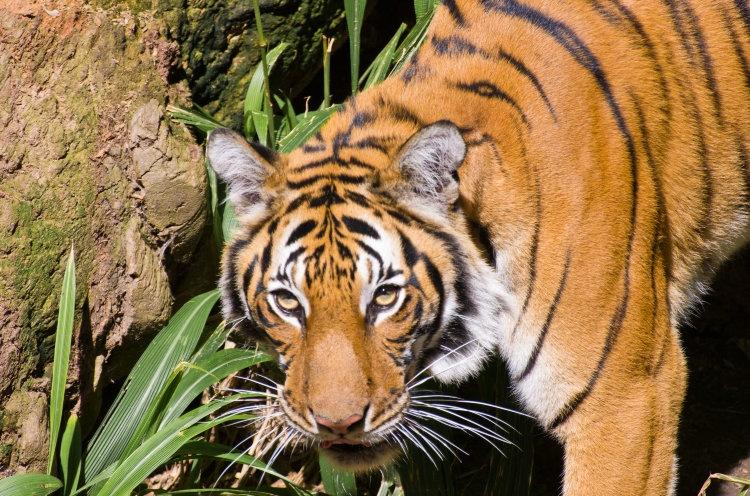 San Diego Zoo
Your guys weekend in San Diego wouldn't be complete without a tour of the San Diego Zoo. I know this isn't your typical "mancation" activity but trust me, the San Diego Zoo is super cool with all the classic animals you would expect like lions, tigers, and polar bears but also the California condor is pretty amazing to see as well.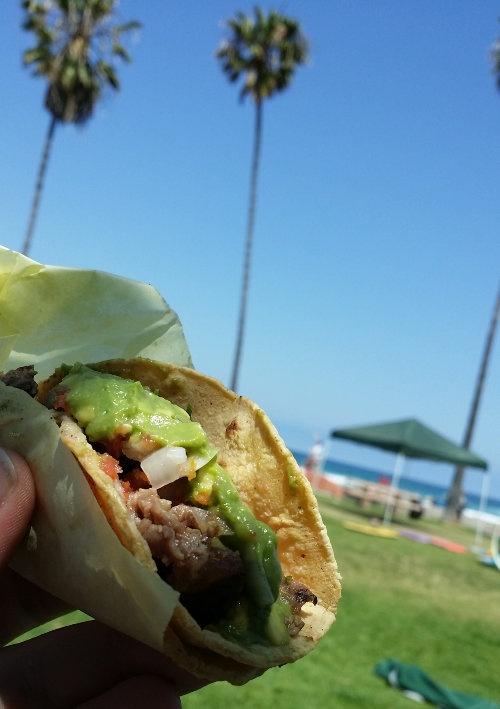 Burgers, Tacos, and Carne Asada Fries
San Diego isn't a great town if you are looking for haute cuisine but if you want to enjoy some of the best tacos, burritos, and Carne Asada Fries then this is your place. Two of my favorites are the Carne Asada Fries - think of it like chili cheese fries but with your fries covered in guacamole, carne asada, beans, cheese etc. a California Burrito on the other hand is a carne asada burrito with fries instead of rice and beans. Both are amazingly delicious and available at almost all of the taco shops in San Diego but we recommend the Taco Stand in La Jolla and Rigoberto's in Del Mar.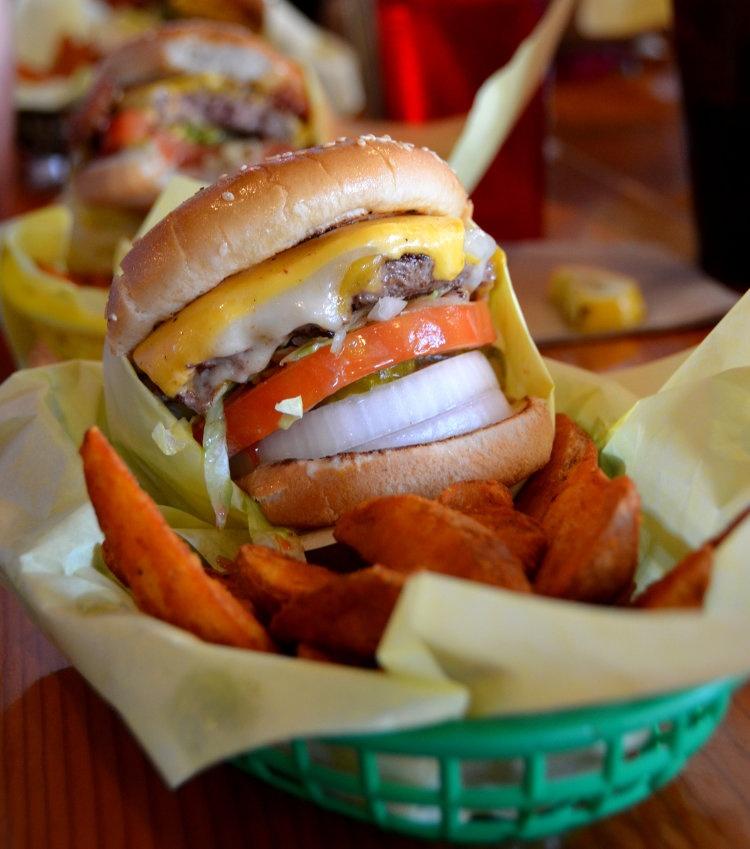 For burgers you MUST visit Slater's 50/50 where they have almost 100 craft beers on tap as well as your chance to make your own burger featuring their 50% bacon 50% beef patty. You also won't want to miss Hodad's located in Ocean Beach who's burgers are stunningly awesome as well.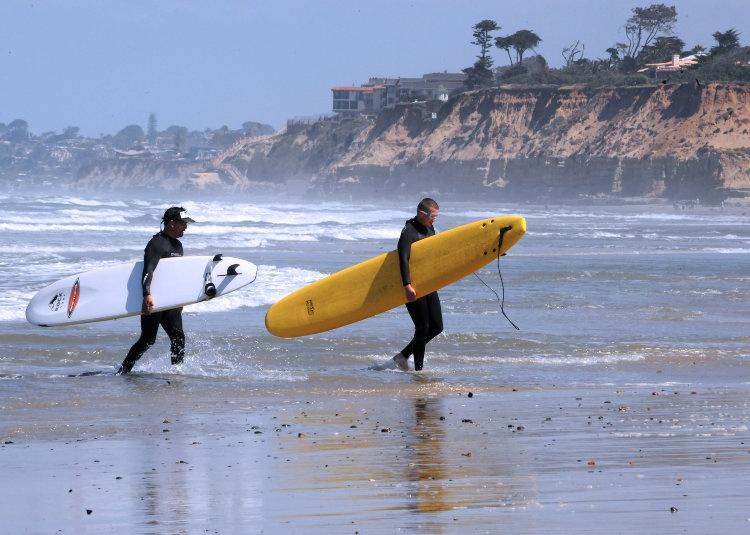 The Beaches
While the water is cold and you'll probably want to wear a wet suit if you go surfing the beaches can be enjoyed dry too as a place to sit and watch the surfers while munching on a California burrito or telling stories around a bon fire on the beach.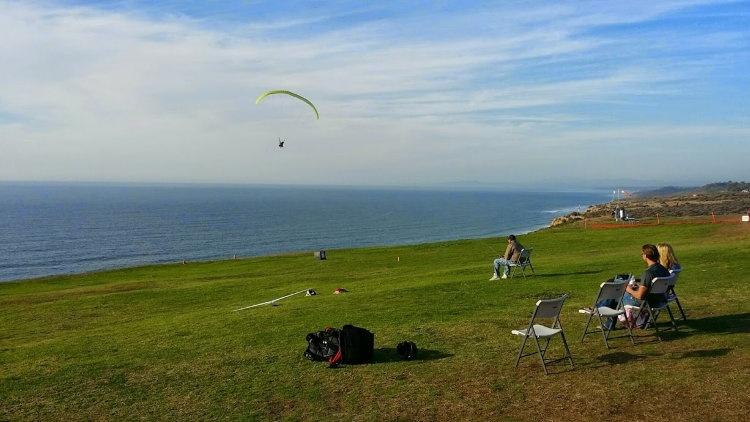 Torrey Pines Gliderport
Whether you are looking to do gliding or simply visit to see one of the best views of the ocean available, the Torrey Pines Gliderport is a great spot to visit on a sunny day.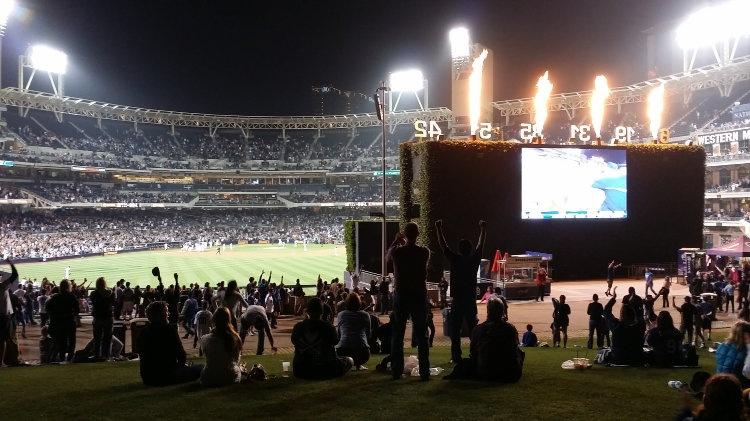 Padres Baseball at Petco Park
If you are visiting San Diego during the summer or early fall then a visit to Petco Park for a Padres game is virtually a requirement. Tickets are cheap and you can sit in the grass if you want to relax in the outfield too. Even if you aren't from San Diego, don't worry - there are almost always more fans here rooting for the San Francisco Giants, LA Dodgers, or pretty much every other team that visits here so you won't feel like you have to hide your affiliation. 
Even better is that unlike many parks that only serve "budweiser" this is a craft beer town and many of the local breweries have stands here and the same goes for the restaurants too. My favorites are the tri-tip nachos, garlic fries, and a Sculpin IPA from Ballast Point or a West Coast IPA from Green Flash. Other food available here includes Hodad burgers, Phil's BBQ, as well as sushi and of course a Friar Dog since you gotta have a hot dog at a baseball game.