An Indonesia vacation is something that could be the adventure of a lifetime. Indonesia is a country made up of thousands of volcanic islands, so even going there is an adventure in and of itself. But with so many islands and so much culture, nightlife, dining, and outdoor activities to see and do, it's hard to know where to go. For an Indonesia vacation that you want soon forget there are a few must see places to really get your fill of this tropical island chain.
Indonesia is a hot place to visit these days. While most Americans probably think about Beaches in Bali, there are tons of other great places to visit as well. It really all depends on what you are looking for and what your style is. For instance, are you looking for a mancation filled with surfing on some of the best waves in the world? Or are you looking more for a romantic getaway with your partner where you can explore some ancient ruins and learn about the culture. Luckily, both styles of vacation are plentiful in Indonesia - you just need to know where to look before planning that trip!
Bali
We all know Bali. This Indonesian island is known for its lush, forested volcanic mountains, iconic rice paddies, and of course, its beaches and coral reefs. Besides its well known geography, Bali is home to majestic religious sites like the Uluwatu Temple, which sits on a high cliff, as well as great night life, and resort towns like Seminyak, Sanur, and Nusa. Our friend Erin has some other great ideas for things to do in Ubud, Bali.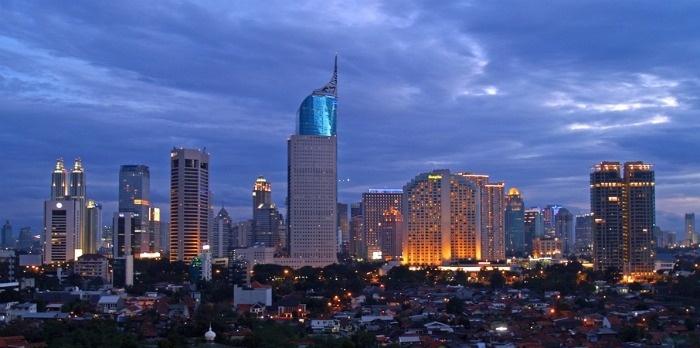 Jakarta
If you're looking for a more culturally rich vacation, Jakart could be just the place. The capital of Indonesia, Jakarta is a melting pot of historical cultures including Javanese, Malay, Chinese, Arabian, Indian, and European, all of which have influenced the city's architecture, language, cuisine, and culture. Take in the night life and bustling atmosphere of the city or visit its old town, Kota Tua, which features Dutch colonial buildings. You can also tour Glodok, Jakart's Chinatown, and the port of Sunda Kelapa with docks teeming with traditional wooden schooners.
Bintan Island
Bintan Island is the ideal Indonesia vacation destination for any man. This island is part of Indonesia's Riau Archipelago and is a short boat ride from Singapore. The northern Lagoi area of Bintan is an upscale resort destining with championship golf courses, private beaches, water sports, and more, while the northeaster part of the island features less developed, more natural beaches.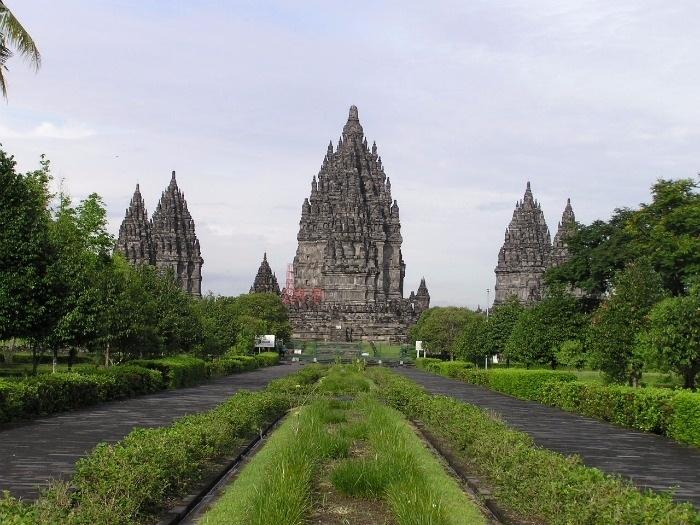 Yogyakarta
Yogyakarta is an Indonesia vacation destination for the more laid back person. It's name itself means should inspire you to consider visiting here - Yogya (suitable, fit and proper) + Karta (prosperous and flourishing).
The region of Yogyakarta is often called Jogja, this city on the island of Java is most known for its traditional arts and cultural heritage. It even boasts an 18th century royal complex called a kraton which encompasses the Sultan's Palace.
The kraton also features a large number of open air pavilions which serve as a living breathing cultural museum, where visitors can learn all about the area. Another highlight is the ancient Buddhist temples found at Borobudur. These are the largest Buddhist archaeological site in the world!
While you are planning your trip to Yogyakarta, make sure to check the Hotel Tentrem Yogyakarta. This 5 star hotel has great reviews on Traveloka.com and is centrally located in Yogyakarta, so you're never far from any of the sights and sounds of the city or the region as a whole. In addition to its proximity to all the sights, this hotel is absolutely posh, with amenities that keep you connected, cozy, and completely rested. It's the perfect in to a day of Indonesian fun.
Batam
If you're an unattached man who isn't afraid of a little mischief, Batam island in Indonesia's Riau archipelago in the South China Sea is the place to be. A short ride from Singapore, Batam is a duty free trade zone with busty ports, a wild nightlife, and tons of shopping. In addition to a nightlife scene like none other, Batam also features upscale resorts on the shoreline of Nongsa and Waterfront City with golf courses and water sports.
Indonesia Vacation Destinations Have Something for all Tastes
Whether you want to play golf all day, stroll through historical districts, or revel in some crazy nightlife action, Indonesia vacation destinations abound for all tastes. From upscale resorts to beaches that are off the beaten path, Indonesia's geographical makeup makes it uniquely suited to provide a variety of experiences no matter which Indonesia Vacation Destination you choose.