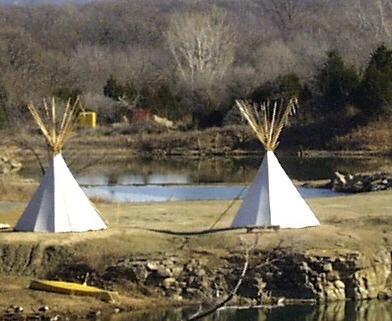 When planning a mancation or guys weekend, bed and breakfast style lodging typically doesn't fit into the plans because of the preconceptions and image of romantic weekend retreats comes to mind. B&B's however are much more diverse than what our wives and girlfriends have lead us to believe. Today bed and breakfast inns are more than just tea and frilly curtains.
Also, as an added benefit to these locations you will usually have a fantastic home-cooked breakfast and great conversation where the innkeeper will be able to tell you the best places to go for deals, best fishing spots, best bike trails, and other local attractions that just don't make it into guidebooks or review websites.
That's why we are proud to have worked with BnBFinder.com to bring you the Top 10 Bed and Breakfast Inns for Men!
Each of these locations was selected because they offer something special and appealing to men. As we explored this topic it was discovered that there are actually quite a few wonderful bed and breakfast places all around the country that men will love. Even better is that the these bed and breakfast locations usually offer very competitive rates compared traditional hotels, but they also offer a bit of local flavor and color too.
Jailer's Inn Bed and Breakfast in Bardstown, KY

Located in the heart of Bourbon Country, this inn features 30 inch thick stone walls and bars over the windows, just as it did in 1874 when it was first built as an actual jail. Most of the rooms at Jailer's Inn are traditional B&B style, they have one room, the Jail Cell decorated in black and white and you get a chance to sleep on two of the original jail's bunks, or a waterbed.
Jailer's Inn is only minutes from distilleries on the bourbon trail and about a block from the must-visit Chapeze House where you can dine, sip bourbon, and exchange stories with Kentucky Colonel, Michael Masters.
Meadowlake Ranch in Sand Spring, OK
Saddle up and enter Indian territory at this dude ranch where guys can live the life of a cowboy or an Indian and stay in a log cabin or a real teepee. Day trips include 2 hour trail ride, learning to throw a knife and tomahawk, shoot a bow & arrow and rope a straw steer. A picnic lunch is included. You can also shoot a pistol or rifle, hike, bike, throw horseshoes or work on a ranch like a real cowboy, which includes building fences, feeding horses and stock, working with horses, etc. City slickers can also enjoy a hayride ranch tour and come back to the lodge for a bowl of "mountain man stew," drinks and a blazing camp fire.
As you can see, visiting a bed and breakfast doesn't have to be just for romantic weekends. There are plenty of manly places to go too. So next time you are looking for a place to stay, don't dismiss a local bed and breakfast just because your wife or girlfriend has suggested on in the past!
America's Rocky Mountain Lodge & Cabins in Cascade, CO
This is for the adrenaline junkies. Guys can sign up for a half day or full day of white water rafting and enjoy a fun and bumpy ride down Bighorn Sheep/ Parkdale Run or take a more advanced course down the Royal Gorge.
If you'd rather use a little leg power instead, sign up for the "Pikes Peak by Bike," a challenging mountain bike course 20 miles down Pikes Peak. They also offer a "high country Jeep tour," where you can sightsee the Colorado Rockies, view Pikes Peak and have a "rough and tumble" of a ride.
Floating Bed & Breakfast: Windjammer Manitou in Traverse City, MI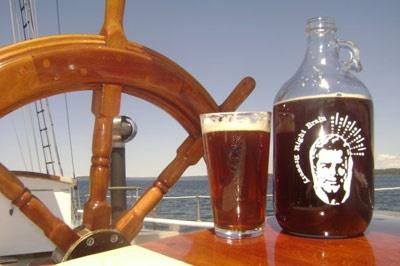 This floating bed and breakfast is aboard one of the largest traditional sailing vessels on the Great Lakes and it is located in the middle of one of the most perfect mancation spots in Michigan. In addition to 12 rustic, private cabins, guests can also bring their own sleeping bag and pad for the full experience, sleeping on deck and under the stars.
While on visiting, don't miss Right Brain Beer, from a local Traverse City micro-brewery, which is available on tap on board!
The price of the bed and breakfast also includes the two-hour evening sail. Dates and hours vary seasonally.
Birk's Gasthaus in Hermann, MO
Guys can catch their own big catch of the day here with the "sportsman special." The special discounted package is perfect for fishermen who can fish along the Missouri River or Hermann Riverfront Park . Or if you prefer land to sea, hunters can roam around near Cannan Conservation and hunt for various birds and fowl. The special also includes bag lunches to take on your hunt.
Whispering Pines Bed & Breakfast in Dellroy, OH
Trigger happy guys can grab a shotgun and head down to the Atwood Lake Region for clay pigeon shooting. Gun rental is available and a choice of two 50 bird courses, a 100 bird course or a catwalk. Wind down by taking a fishing or cruise on lake. Guys can then grab a steak dinner a cold beer at the Lighthouse Bistro and come back to the inn for a late-night game of cards and snacks. The special includes discount for clay shooting, boat rental and dinner.
Kingsley House Bed and Breakfast in Saugatuck, MI
Interested in learning how to brew your own perfect beer? The Saugatuck Brew Your Own Special Package lets you taste-test as many brews as you want at Saugatuck Brewing Company. Select the beer of your choice from over 70 recipes and a skilled brewer will guide you through the four hour brewing process. In two weeks time, six cases of your brew will be ready for pick up along with a personal label of your choice. You can also take home two souvenir Saugatuck brewery glasses.
Inn at Ellis River in Jackson, NH
This is the call of the wild for guys. Forget the zoo and consider a moose safari. The state is home to 10,000 moose and this special includes a two night stay, hot breakfast, afternoon refreshments, an evening moose tour as well as a souvenir.
River Rest Bed & Breakfast in Talladega, AL
Take a guys' hike up Cheaha Mountain State Park, the highest peak in Alabama. Or speed demons can check out Barber Motorsport Park and Museum. Return to the inn and enjoy a boat ride on Lake Logan Martin and fill up on innkeeper's famous frittata.
Winchester Guest House in Winchester, IN
Go Fore it and enjoy a golf getaway with access to Winchester Golf Club known for 27 scenic holes, driving range, snack bar, full service pro shop, PGA professionals to assist with lessons and advice. The "Golf Getaway Package" includes discounted rates to Winchester Golf Club, massage by license therapist, access to swim in heated indoor pool, soak in adjacent hot tub, complimentary DVD movies in the inn's theatre room, complimentary snacks and beverages and a gourmet hot breakfast.
So there we go guys, you no longer have an excuse to avoid bed and breakfast inns! In addition to usually providing a great full breakfast and local color, they are usually located in pretty awesome places where your hotel options might be very limited. Also, forget your preconceptions, while many b&b's obviously target the romance market, they aren't all girly as the examples above show.
Have you stayed at a bed and breakfast recently? We would love to hear how it was.