If you are planning a trip to Las Vegas, make sure to leave time to visit some of this city's unique museums. Regardless of your interests, you are sure to find one that fascinates you.
For many, the opportunity to pay good money for a Las Vegas treat is impossible to turn down. Alongside the aforementioned entertainment on offer and the selection of large buffets to tuck into, Las Vegas is also the home of casino gaming. People enjoy sampling an authentic casino experience as they put their online craps or poker gaming with friends to the test in the real world at an iconic Vegas venue. Other popular options include visiting The Mob Museum, exploring the Red Rock Canyon National Conservation Area, seeing the Neon Museum, and watching the Golden Knights at T-Mobile Arena.
While most people think of Vegas as a place to see a show, gamble, party, and see the spectacle of the Las Vegas Strip (and increasingly Downtown Las Vegas too!), the valley actually has quite a number of tourist attractions that are found outside of the casino resorts.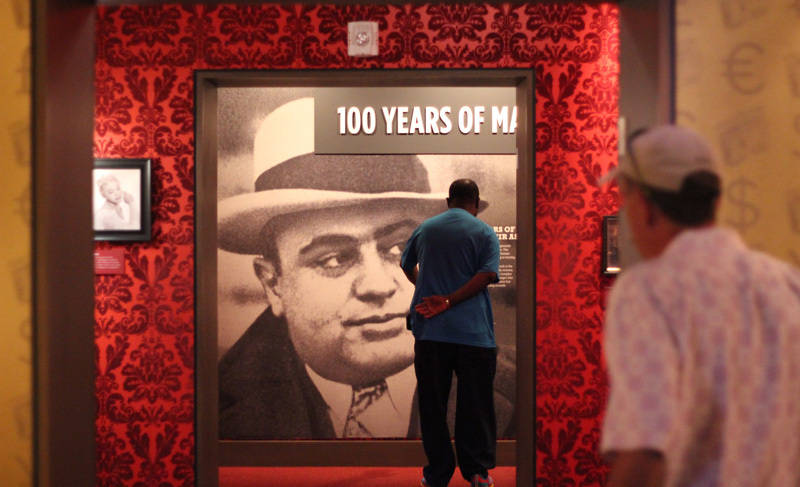 Mob Museum
Located downtown, the Mob Museum is spread across four floors of the first federal building in Las Vegas. In addition to a speakeasy and a distillery, the portion of this museum that is underground, you can see a giant copper distillery and taste moonshine. On the first floor, become a law enforcement officer in a take-down situation and learn how organized crime is still active today. Travel to the second floor to learn how the mob once controlled Las Vegas until it became too expensive to do so and see the historic courtroom where famous mob trials were held. Finally, head to the top floor to learn more about the St. Valentine's Massacre.
Cannabition Cannabis Museum
Visitors must be 21 and older to enter the Cannabition Cannabis Museum in Las Vegas. This museum that opened in 2018 is currently closed while it relocates to Planet 13, but they hope to open again around the 2020 winter holidays. At their previous location, you could enter a room designed so that you feel like a marijuana seed located inside a pod and then enter a grow room. In another part of the museum, you could go down a slide designed to show you the path that marijuana takes from the lips to the stomach. There are no reports of what might be added at the new museum, but everyone is looking forward to being able to visit it.
Erotic Heritage Museum
Start your visit to the Erotic Heritage Museum by noticing the erotic street art murals on the outside of the building. After you walk through the gift shop, you wander through a hallway designed to look like the shopfronts in a red-light district. Then, one enters the main gallery, which is divided into two round spaces. In both, you see a variety of sex toys and other memorabilia from throughout history. This museum features a monthly artist exhibit along with a yearly artist exhibits, so you will always find something new to see. If you are looking for a setting for a Las Vegas wedding, they also have an erotic wedding chapel.
Neon Museum
It should not be any surprise that in a city where you could once see over 15,000 miles of neon lights strung across the three-mile strip would have a museum dedicated to neon lights. This museum is divided into three broad areas. Enter at the visitor's center, which is located inside La Concha Motel's lobby. This shell-shaped entrance building was moved to this location in 2005 to serve as an entry to the building and to protect it from destruction. In the outside collection, called the Neon Boneyard, see over 200 large neon signs that have not been restored. You will be escorted through this area by a knowledgeable guide. Then, move on to the North Gallery, where you can see more unrestored signs along with watching the Brilliant light and sound show.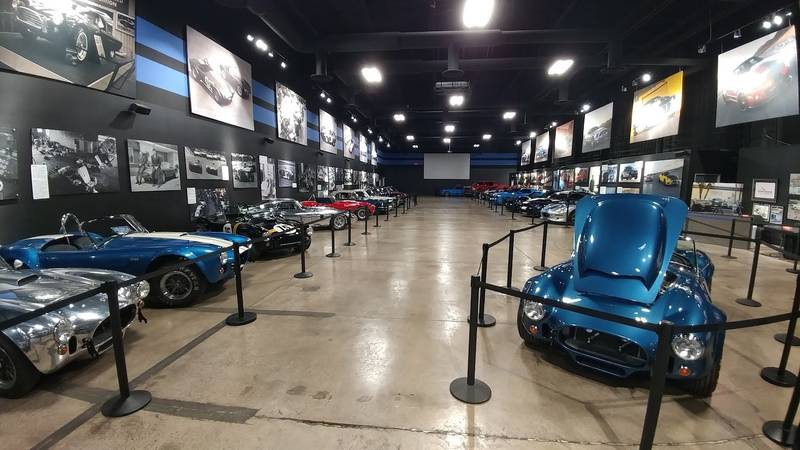 Shelby Heritage Center
This 15,000-square-foot exhibit space tells the story of Carroll Shelby and the car company that he started in 1963. For anyone who loves American horsepower, the Shelby Heritage Center is worth the visit. In addition to seeing many original Shelby cars, you can see how Shelby GT500s are turned into Super Snakes. You can also see many parts used to build Shelby vehicles in the facility located next to this museum.
Pinball Museum And Pinball Hall Of Fame
The Pinball Museum features many pinball machines from the 1940s to the 1990s. You can even find one of two vertical pinball machines that were ever built at this location. Admission to this enormous warehouse type museum is free, but you will need to pay from $0.25 to $4 to play the games. There are also a few early video games to play. You can even feel great about playing the games at this museum because all proceeds are donated to the Salvation Army. National Atomic Testing Museum
This museum is an excellent place to learn about the atomic bomb and the men and women who built it through seeing over 12,000 artifacts that are part of the collection. You can feel a simulated atomic bomb and learn steps to take if you ever need to survive an actual atomic bomb. You can also learn how radiation is tracked and what a leak can do to you and your family. There are many unique places to visit in Las Vegas. Start planning your trip today.
National Atomic Testing Museum
if you've ever wanted to immerse yourself in the history as well as pop culture impact of one of man's most destructive inventions then this is the place to go. While many people are familiar with the history in New Mexico of the Manhattan Project and subsequent ignition of the world's first atomic bomb, the history of the Nevada Test Site located just outside of Las Vegas is lesser known. The National Atomic Testing Museum tells that story through a variety of exhibitions including a replica of the Control Point where countdowns were conducted and a Ground Zero Theater simulation of an above ground test.