Heather and I LOVE Mardi Gras - well, actually we just love New Orleans and the spirit of Mardi Gras goes along with that. There is something liberating and fun about a time of year when you can just let loose and celebrate all the good things in life including friends, family, food, and of course drink!
Unfortunately, not everyone can make a trip to New Orleans in person, so the next best thing is to find a great Cajun or New Orleans restaurant near you and celebrate that way. In our case, this meant seeking out Bud's Louisiana Cafe in San Diego. I was a little concerned when I discovered it was located in an industrial park in a suite that would normally have held a logistics office or moving company, but as I've learned about great food down south - never judge something by the exterior appearance.
That was true here as well and I am thrilled that we spent our evening here enjoying authentic New Orleans food and of course Abita beer!
The restaurant proprietor, Bud Deslatte is the real thing! As I quickly discovered, this is not some guy who woke up one day and flipped a coin between opening a burger shop or a New Orleans-style restaurant. He is a New Orleans native that has been involved in various other cajun and creole restaurants since 1979 and Bud's Louisiana Cafe has been open since 2008 right here in San Diego.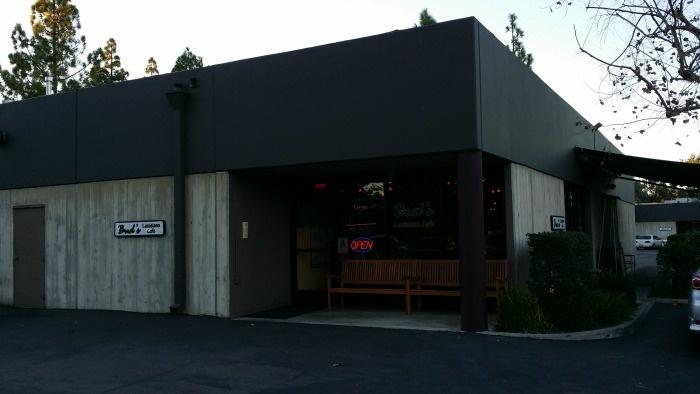 San Diego is the land of craft beer and so I expected to only find some of the San Diego brands but I was excited to see that they had two of our favorites from Abita Brewing! I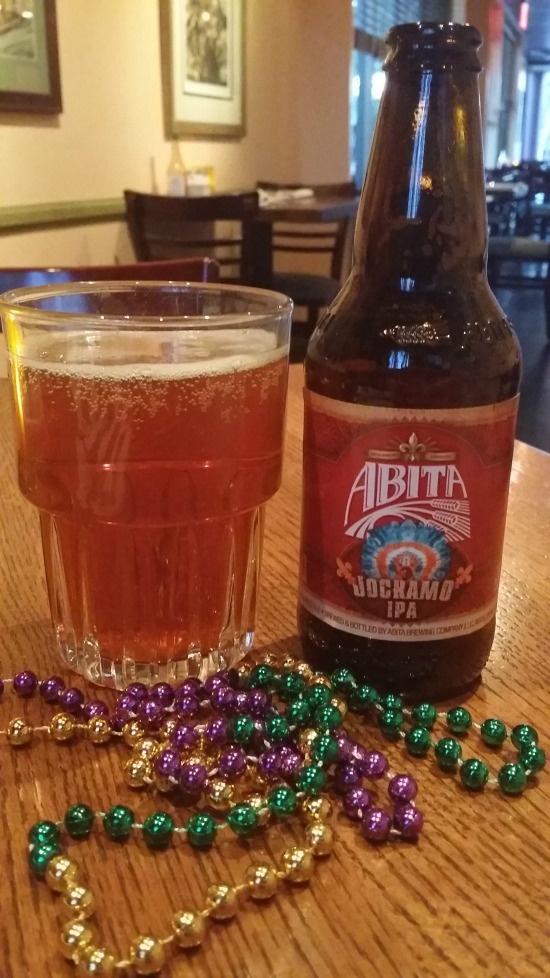 I love my hops but sometimes it's nice to have something a bit more relaxed than the West Coast IPA and Jockamo IPA was a welcome change. Heather loves her Purple Haze and it's delicious raspberry flavor.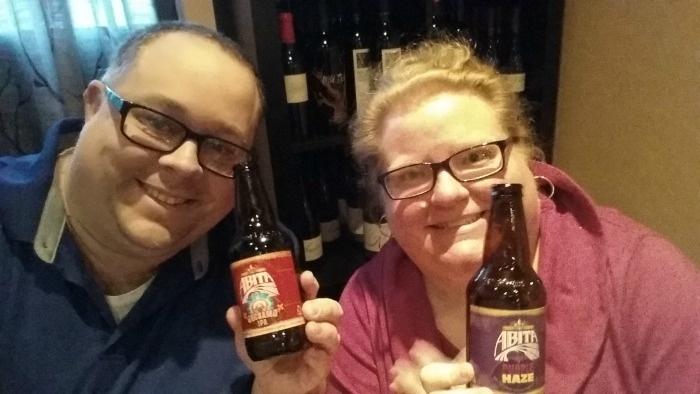 Bud's dinner menu has all of the classic New Orleans flavors from a wide selection of po boys to classic entrees ranging from jambalaya to red beans and rice.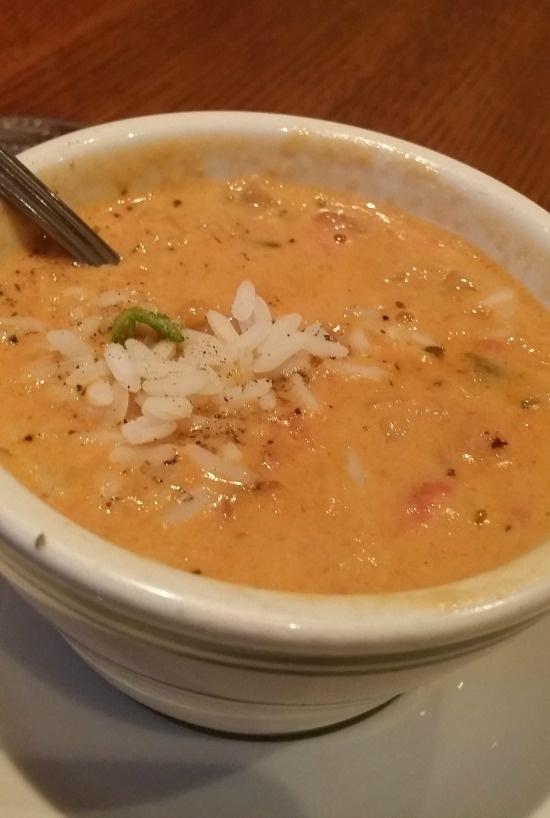 Heather chose to start with seafood bisque with shrimp, crab, crawfish, and sweet corn in a creamy tomato broth.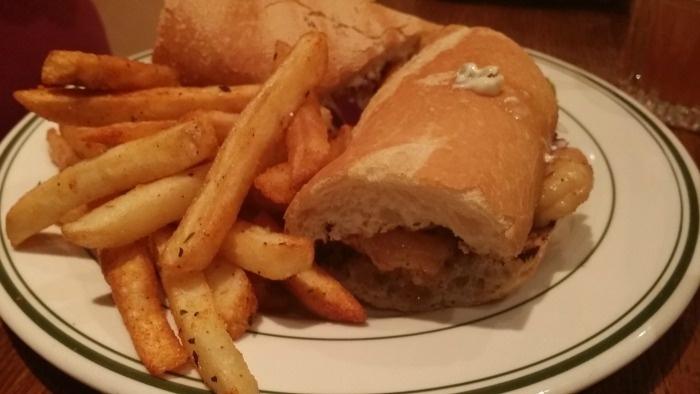 For her main dish, she selected the bbq shrimp po boy. For those of you who aren't familiar with New Orleans - this is not cooked on a grill and certainly isn't covered in bbq sauce. New Orleans-style bbq shrimp is one of the most amazing dishes you'll ever have and typically consists of whole shrimp cooked in butter, garlic, and cracked peppercorns. When served you take crusty French bread and use it to dip in the butter.
That meal is typically messy, but this sandwich captured every aspect perfectly without any of the mess :)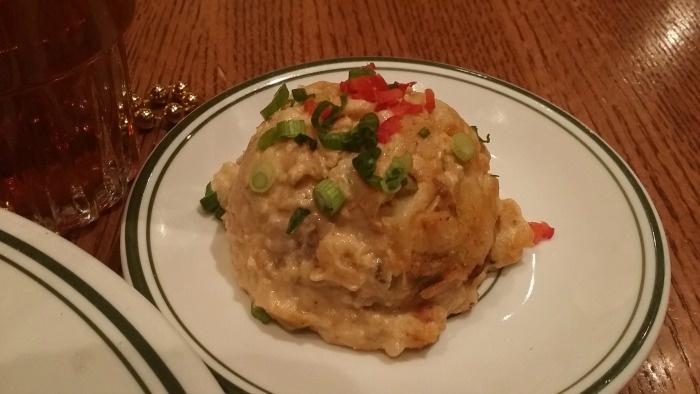 Myself, I started with Cajun Potato Salad which was quite a treat and definitely worth asking for. It is typically served as an option with the crawfish etouffee, but can be served as a side with any meal. Instead of the classic dish, this has jambalaya seasoning and andouille sausage mixed in for a sweet hot treat that is definitely worth tasting.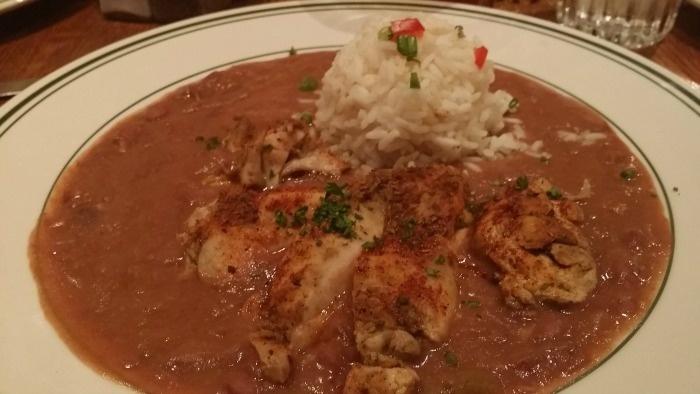 For my main course, I had red beans and rice with smoked chicken. It was absolutely fantastic and the chicken had a great smoke flavor that meshed well with the beans!
Everything was absolutely delicious and I look forward to bringing our friends to see how real New Orleans food should taste. My only regret was that I honestly wasn't expecting to write a post about Buds tonight or I would have brought my better camera and gotten more beautiful photos for you guys.
Regardless though, while there is only one day left to celebrate Mardi Gras this year the reality is Bud's is a great place to visit all year long.
Bud's Louisiana Cafe is located at 4320 Viewridge Ave, "A" in the Balboa Business Center, San Diego, CA 92123.