San Diego is the epitome of California's laid-back charm and sun-drenched ambiance. Boasting an incredible climate with sun all year round, and miles of extraordinary beaches for swimming and surfing alike, it's a wonderful destination for a couple looking for sun, sea, and relaxation. The city itself is buzzing and vibrant, with Little Italy and the Gaslamp Quarter offering a haven for foodies, and the rest of town packed with excellent attractions and cultural highlights.
San Diego is the perfect spot for a romantic getaway and offers a wonderful experience whatever your vacation style. The food scene is incredible, with fresh seafood and Mexican influences competing with some brilliant international restaurants, while the bars and craft beer joints of downtown provide a slightly more edgy experience. With fantastic museums and galleries, lush parks and zoos, and of course the lure of the ocean, every couple will find something for them here.
San Diego is increasingly becoming a popular port for cruise ships from around the world including Celebrity. We're excited that they are back in town this year, so if you are interested in taking a cruise in 2021 from San Diego, here are some of the must-see attractions and intimate spots to make it a perfect romantic getaway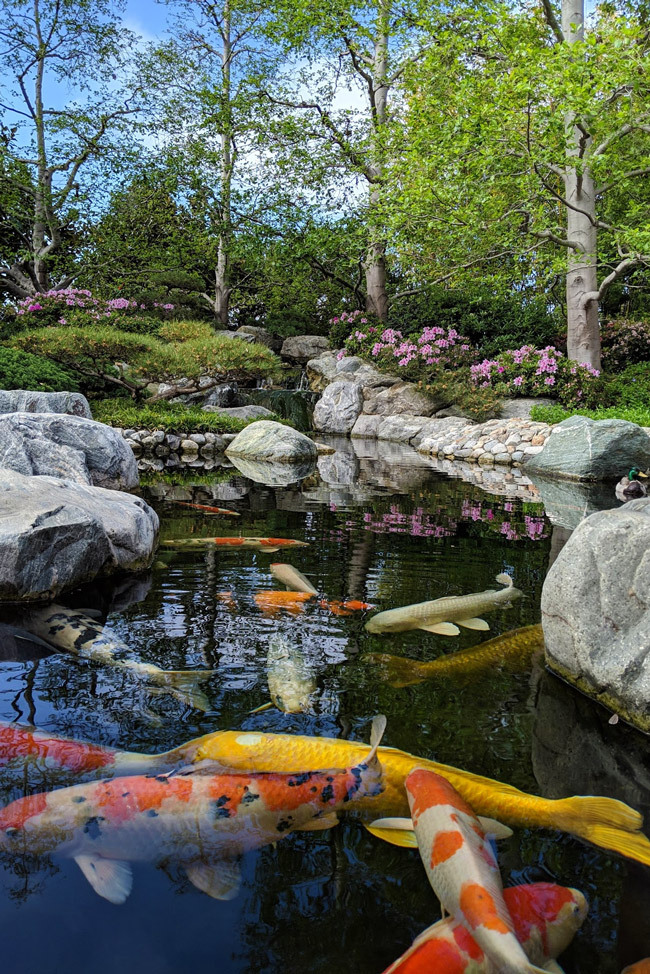 Balboa Park
Balboa Park is one of the crown jewels of San Diego, a gorgeous expanse of greenery spotted with some incredible gardens and wonderful attractions and experiences. Wander through the Japanese Friendship Garden for peace and serenity, or spread out on the lawns with a romantic al fresco picnic. When night falls you can grab a bite to eat at one of the two atmospheric restaurants, the Prado or the Panama 66, or catch a Shakespeare play under the stars in a replica of the famous Globe Theatre. Balboa Park is the perfect spot for walking hand in hand with your best girl and enjoying each other's company.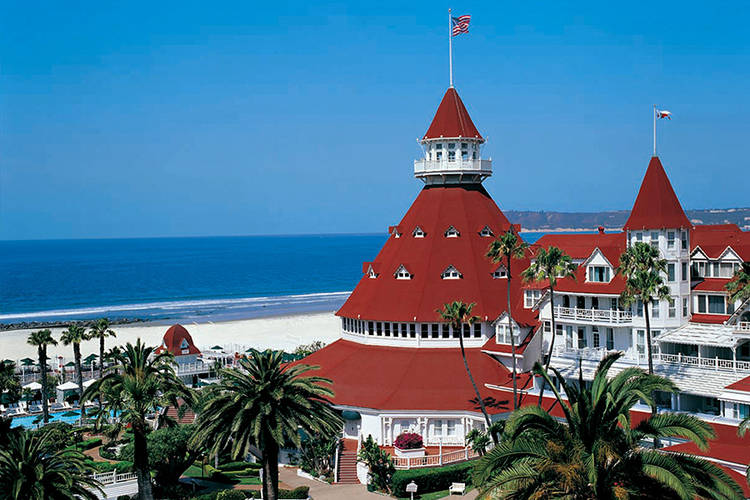 Hotel del Coronado
One of the most iconic spots in San Diego, the Hotel del Coronado is perched enviably on Coronado Island, out in San Diego Bay. The hotel has hosted royals, celebrities, and political heavyweights since it first opened its doors in the 19th century, and is a true San Diego institution. To experience the hotel in its full, romantic glory, a few nights' stays is a wonderful thing, but if you have accommodation elsewhere then a visit to the island for a Sunday brunch or an opulent dining experience is essential. The beachside location and glorious ocean views make it one of the most romantic places in town, and a must-visit.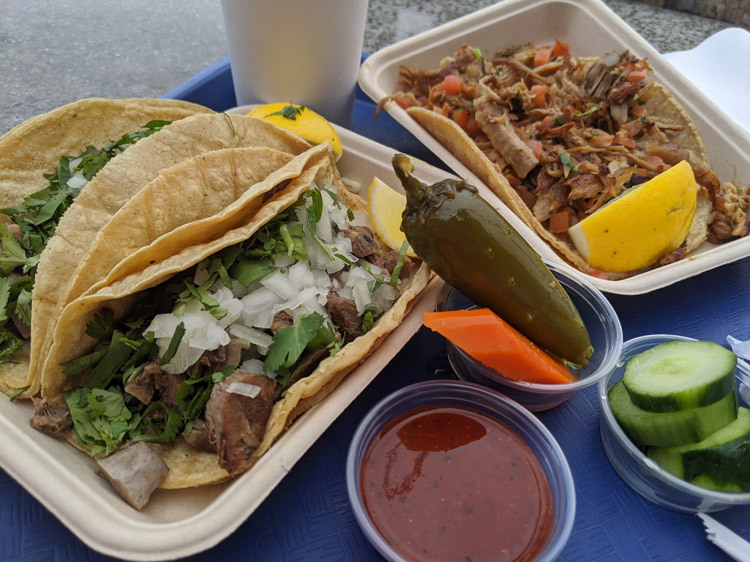 Tacos On The Beach
While there are many fine restaurant options in San Diego, this town is best enjoyed for the casual and laid back atmosphere that it is best known for. So, head on over to one of San Diego's hundreds of amazing taco shops and then kick back and relax on the beach. Bonus points if you schedule things so you can enjoy the sunset together too! Some of our favorite taco shops close to the beaches include: Kotija Jr in Encinitas and Rigoberto's in Del Mar / Torrey Pines State Beach, and The Taco Stand in La Jolla.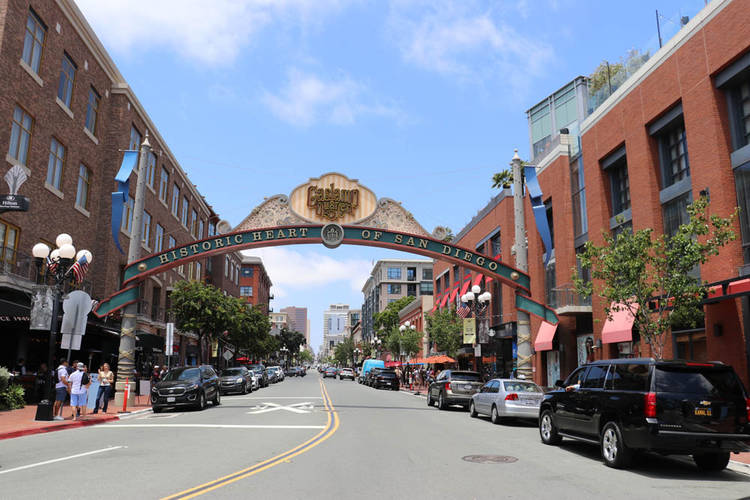 Gaslamp Quarter
The Gaslamp District is one of San Diego's most historic areas, and full of excellent restaurants and bars. The old-fashioned street lamps and cool nightlife create a wonderfully relaxed yet exciting atmosphere, and a night spent bar hopping and trying out the extraordinary variety of cuisines is well worth it. The best advice for couples looking for something special, however, is to take a horse-drawn carriage ride through the area. Sit back in comfort and style and soak up the wonderful ambiance of this historic area.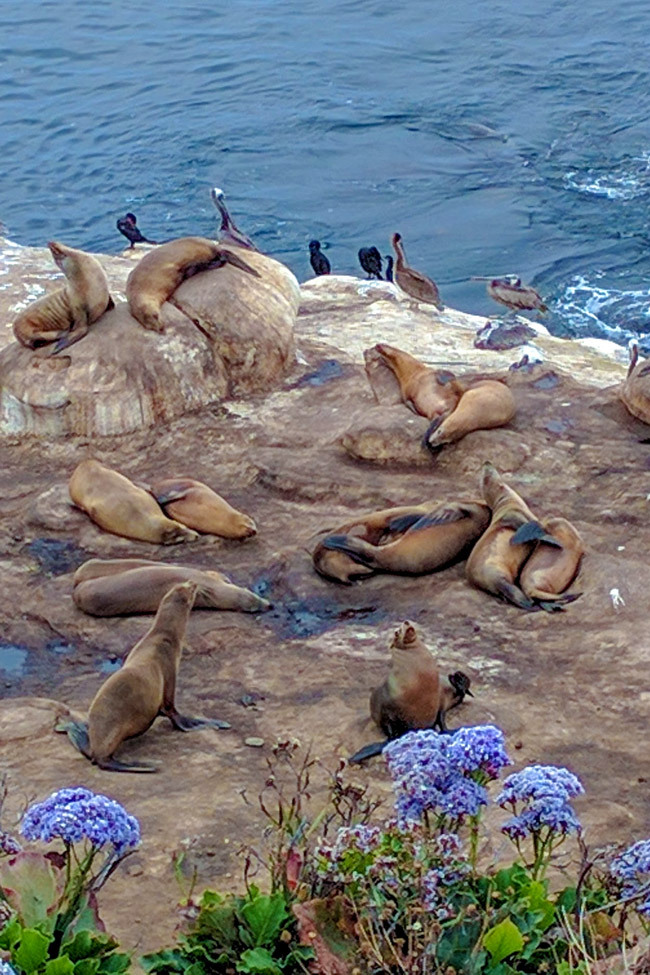 La Jolla
One of the most picturesque stretches of the California coast, La Jolla is sometimes described as the Palm Springs of San Diego for the extreme wealth you can find here. That makes it a great shopping destination if you are looking for some luxury clothing, art, and home decor. It is also a fantastic place for car spotting if you want to dream of what car you'd have in the garage if money was no object!
Adventurous couples climb down the water through the sea cave tunnel or plan a kayak tour and get close to the main attraction in La Jolla - hundreds of sea lions attracted by the protected bays and plenty of food found in the kelp forests. Don't worry though, if that's not your style, La Jolla Shores beach has easy public parking and a beautiful beach with gentle waves to enjoy for body surfing or simply plan a long romantic walk talking about how much you are enjoying your San Diego romantic getaway and spending time together!