We were in attendance a few days ago as guests of Chevrolet for the unveiling of the 2020 Corvette Stingray. To call this C8 Corvette simply an "All New Corvette" would be to under-appreciate the massive departure from the previous generations. Since it's inception, the designers and engineers have dreamed of an attainable, American, mid-engine car but haven't quite been able to make that dream become reality. Now, they have. This is a vehicle conceived of by our fathers and for some - our grandfathers but for it to continue being an American icon, it needs to be our dream car and that of our children. Hopefully, that will become a reality when the 2020 C8 Corvette Stingray debuts this fall. They've done a huge amount of investment to truly make this an amazing vehicle that is more than just faster, let's take a look!

UPDATE October 2019 - Corvette Convertible Unveiled!
While the hard-top C8 Corvette is quite impressive, we're in love with the convertible Corvette C8. This is truly an American icon. Read more about the Corvette Convertible here.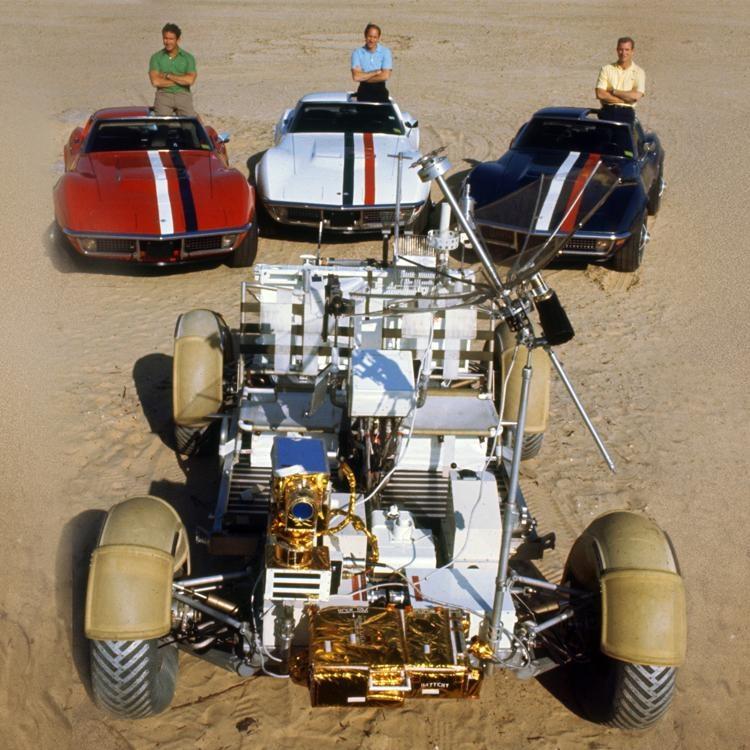 This vehicle is an American icon synonymous with everything that is great about this country. This vehicle went from a cool car to an American icon with its connection to the Apollo astronauts in the 60's and fighter pilots through the 90's. As those masculine archetypes have faded ... the Corvette has failed to inspire the younger generation of drivers. Corvette is your dad's car and while it's fun, brands like Ferrari, Lamborghini, Porsche, Aston Martin, and Audi are the aspirational brands that capture our attention. This goes down to the core of American superhero icons - Tony Stark drives an Audi R8 and Bruce Wayne and Joker both drive Lamborghinis. Corvette is even presented as an "old guy car" in a 2013 episode of Marvel's Agents of S.H.I.E.L.D. when Phil Coulson is shown with a 1962 Corvette. He goes on to explain to others in the scene that "Lola" is more than simply a collector's item but the younger agents simply don't get why he has this connection.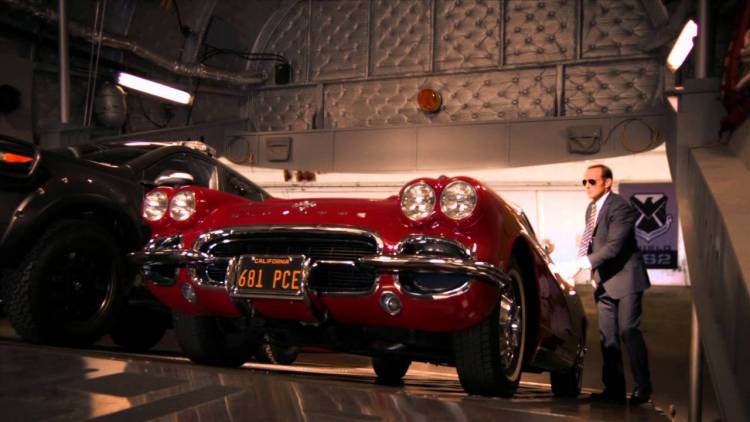 That's the sad reality of where we are for this American icon. Like a lot of our culture, the shine has faded. This is despite the fact that the C7 is a fantastic example of American engineering and one of the most fun cars that I've ever had a chance to strap into. With the launch of the 2020 Corvette Stingray, Chevy has an opportunity to change the conversation and introduce a revolutionary new American supercar. It looks like they are about to do just that! While the C8 is sure to be a hot commodity with plenty of dealer markups, luckily there are some great deals on C7 models that you can get today.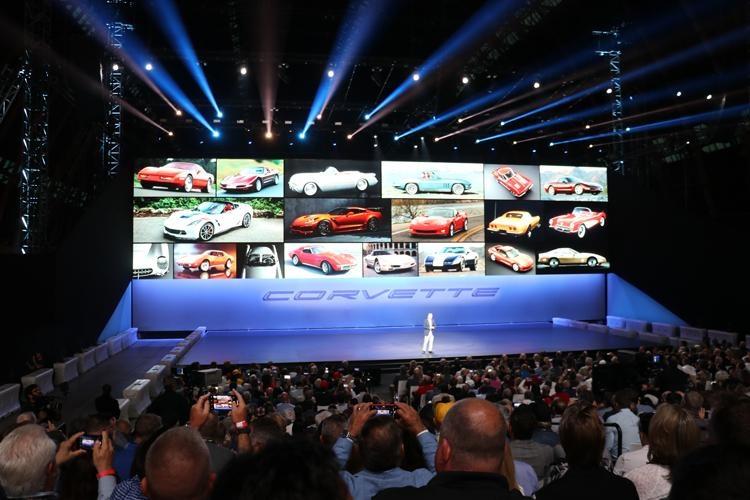 I first saw a sneak peek of the C8 Corvette last year, high in the mountains of Colorado. I passed it while it was doing some testing and even in "mule mode" it was clearly a Corvette ... but something was different. I'll be the first to admit that I'm a truck guy and so while I obviously am familiar with the Corvette line ... I had no idea that they were making the switch from a front-mounted engine to a mid-engine design for 2020. Flash forward a year and all those rumors, spy shots, and sneak peeks have proven true. The 2020 Chevrolet Corvette Stingray is a mid-engine sportscar that will launch at a price of under $60,000 and with the Z51 package achieve 0-60 speeds of under 3.0 seconds! While Chevy is being coy with numbers, based on pricing for the 2019 C7 base Stingray to Stingray C8, that upgrade package will run about $6-8,000 more.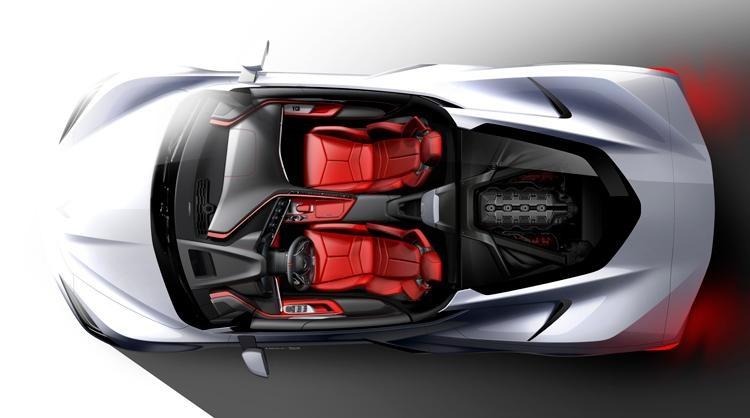 With an all-new 6.2L LT2 naturally aspirated V8 connected to an all-new dual-clutch automatic transmission, the 2020 Corvette Stingray will pump out 495 hp and 470 lb-ft of torque. The Z51 package will include summer-only performance tires, improved brakes, an electronic LSD (limited-slip differential), front splitter, performance exhaust, and various cosmetic enhancements.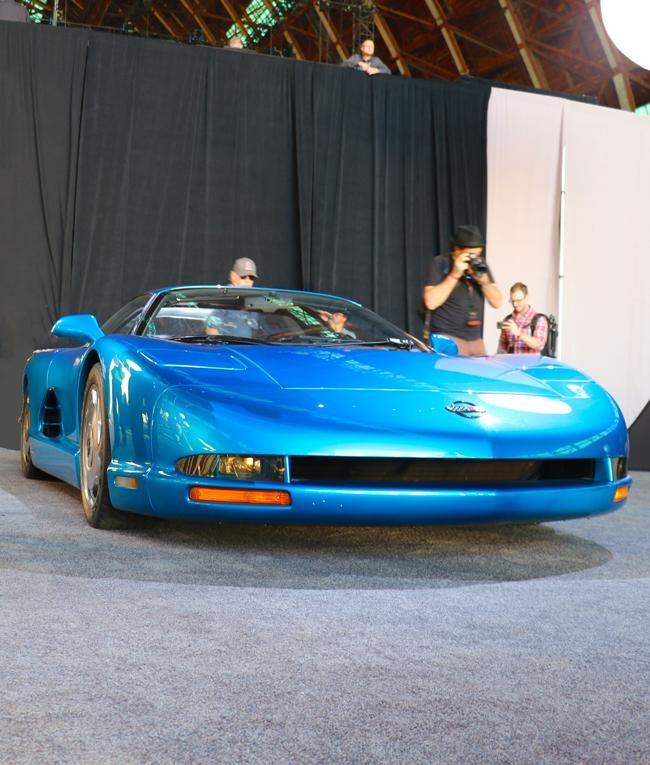 I'm going to leave the performance talk right there. You guys get it, this is a beast of a car but what I found truly impressive was how the Chevrolet designers and engineers took this generational shift to create a revolutionary vehicle. They've been working on this dream for as long as there's been a Corvette and at the launch event, we were shown several prototypes including the CERV-III above that almost became the C7. It's exciting to see a project that is more than 50 years in the making finally become a reality. We're looking forward to taking it for a spin later this year but based on talking with the team and having a chance to actually sit in the cockpit I'm impressed. While they say that they are trying to compete with European supercars and more than once I heard "affordable Ferrari" that almost diminishes what will make this car so exceptional.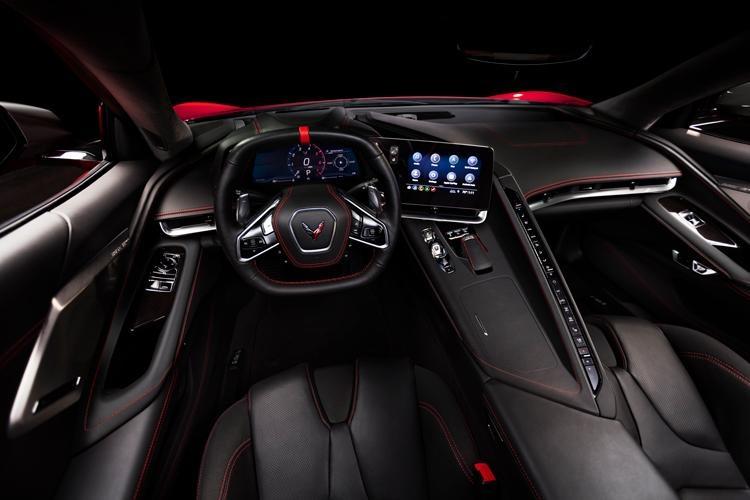 Driver Centric Cockpit
I'll admit that I don't like the look of the new cockpit layout. When I first saw it, my reaction was WTF that's terrible. It's not balanced and that button ribbon on the side looks horrendous. However, after listening to the designers and why they made these decisions, it's clearly gone through a lot of consideration. After sitting in the cockpit, my fears were removed. For those who like it - great! For those of you who are unconvinced, just wait a few months and sit in one at your local Chevy dealer. Sadly, I didn't get a chance to sit in the passenger side and that looks narrow but it might not be that bad.
This driver-centric cockpit design does some really great stuff:
Improved Driver Visibility - as a direct result of the nose being shorter since the engine is in back of you, there's less "stuff" in front of the dash. This means that you have even better visibility than before. With the wheel made square and a bigger opening on top, you have nothing obstructing the windshield view or the instrument console.
The wheel - is designed to be held correctly at 9 and 30. This is the correct space to hold the wheel but most drivers still think 10 and 2. For performance driving, you must always have your hands in the optimum position and this wheel just feels "right" when you put your hands out and grab it.
Reducing Distractions - when you are driving on a complicated road at high speed, distractions are the enemy to performance. By eliminating all the random buttons from a traditional dash and placing them on a ribbon, it makes it easier to ignore. The infotainment screen is angled towards the driver as well. Even the push-button transmission is designed so that shifting to park, for instance, can be done "blind" as the buttons have different shapes.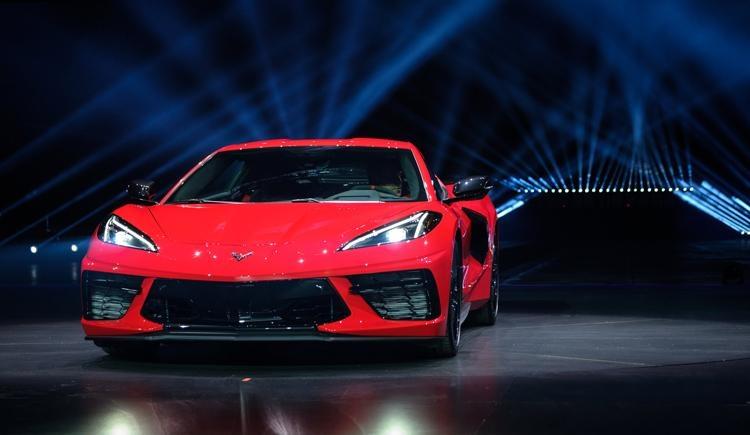 Speedbump Lift
One of the most frustrating things about driving a performance car is running it on the ground when you enter/exit a parking lot or go over a speedbump. The C8 Corvette will actually raise up 2" and you can record different spots on the road where you want it to do that automatically. The car will actually remember up to 1,000 coordinates and save you that face contorting, "ewwwoooooooh!" that you'd otherwise experience as the car scrapes it's bottom.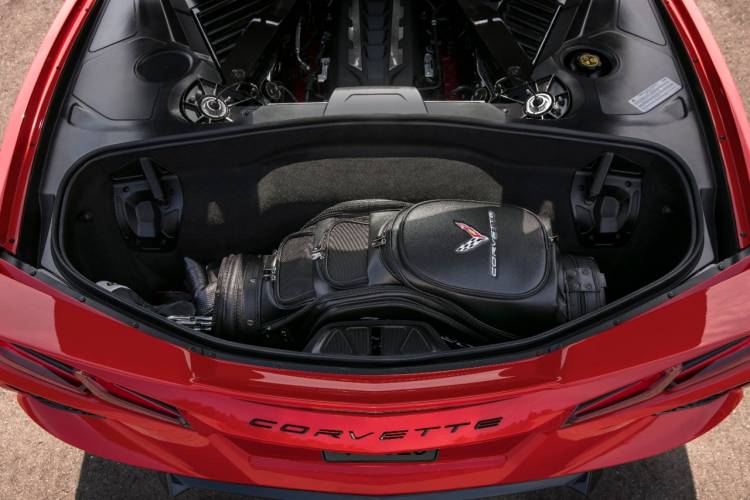 Practical Utility - Not Just Raw Performance
Ok, so really nothing is truely practical about a performance car like the Corvette but this one really makes attempts to be so. Most people are going to buy the car for its power and handling. However, I'm equally impressed with the luggage space and that it was geared not just for raw speed but for comfort on a road trip too.
While the luggage space is reduced from the C7, it still is more than most (all?) of its direct competitors. In fact, not only is there a "frunk" in the front similar to Tesla with space to hold a briefcase and a duffle bag, but they still have a small trunk in the rear that is able to hold two sets of golf clubs. The total space is 12.6 cu ft of cargo room. Compared to the C7 and C6 (nearly double the space at 22.4 cu ft), this is a decrease but that's still enough for two guys to take the car out on a road trip to Palm Springs or Vegas for the weekend.
Furthermore, compare that to other comparable vehicles like the Ferrari 488 GTB (8.12 cu ft) or the Audi R8 (4-8 cu ft depending on configuration) and 12.6 is incredible!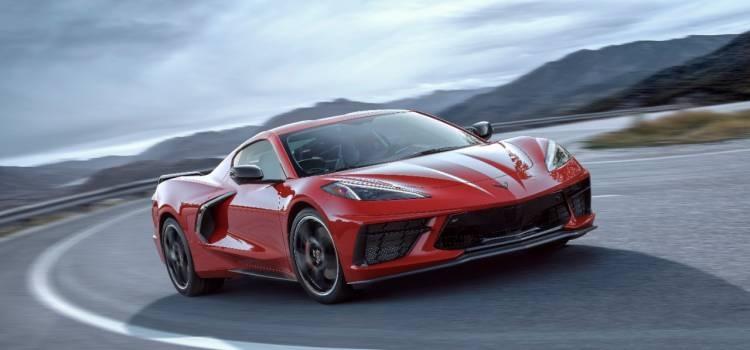 For on-highway performance, Corvette also has various drive modes to improve comfort and the top gears are spaced to allow for enhanced efficiency on long stretches of highway. Unfortunately, though, further details won't be available until this fall.
Finally, dropping manual for a dual-clutch transmission make it more accessible to people like myself that prefer automatic but don't want to sacrifice maximum fun or performance. While some older guys in the audience groaned, bitched, and moaned when this was confirmed, dual-clutch automatic is simply better and faster.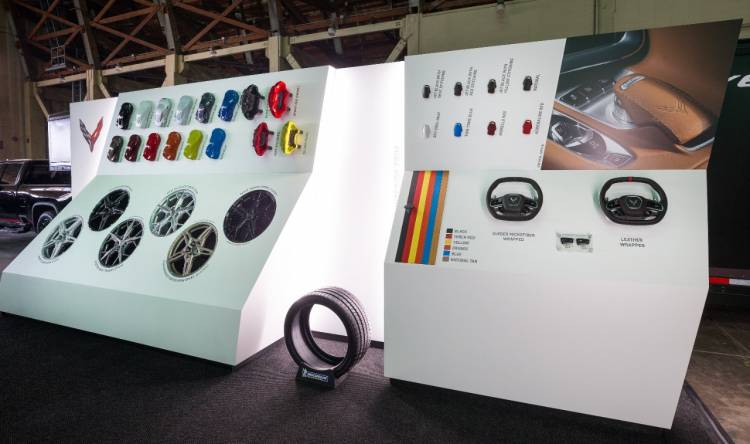 More Personalization Options
In a further attempt to attract a younger generation of performance enthusiasts looking for something that fits their personality, Chevrolet has increased the number of colors, wheels, seats, and even wheels. You can even select the color of brake calipers that you want.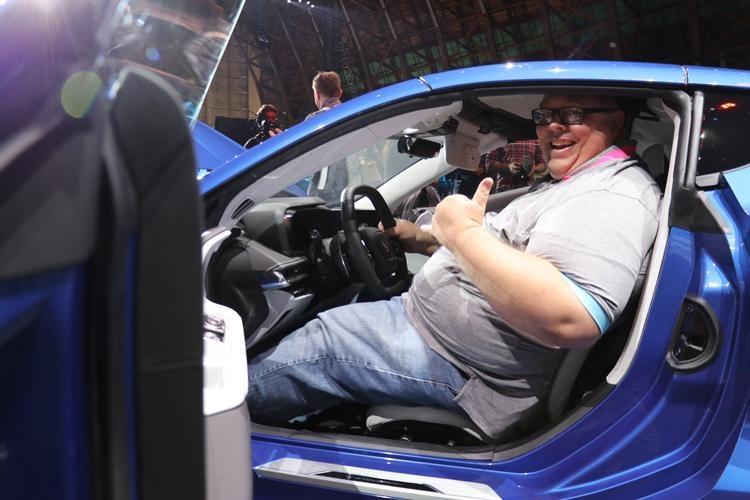 Comfort - Even For Big Guys Like Me
The first time I had the opportunity to drive a Corvette I was nervous. I'm a big guy - 6'2" and nearly 400 pounds. Performance cars have typically not been something I'm comfortable in. This changed when I drove the 2019 Corvette for the first time and based on the minute or so I had in the cockpit of the 2020 model, this is even better. While the roofline does hang down a bit, it goes up enough that when sitting in the seat I was comfortable with enough space that I wasn't going to bang my head if I stopped short.
Likewise, with the wheel being squared on the bottom, it was more comfortable for me there as well.
I'd be lying if I said it was as comfortable as sitting in a Silverado ... but for all of those big guys out there afraid that they might not fit ... fear not!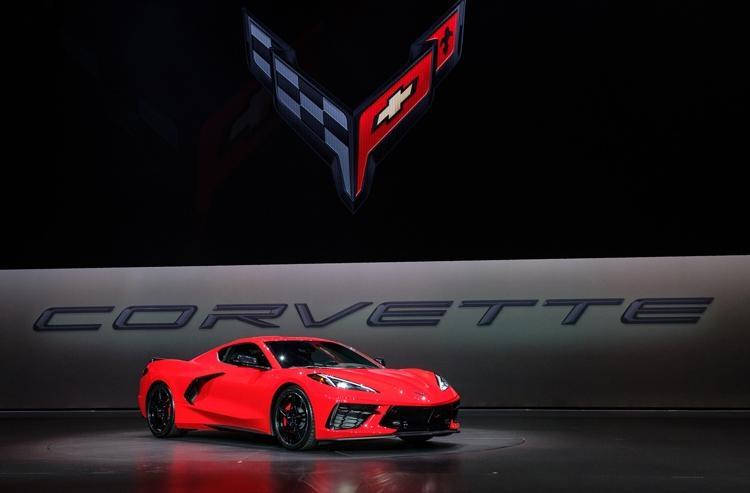 The Next-Generation Corvette Is Truly Attainable American Supercar
While we'll know for sure in a few short months once we're able to take it out on the open road, the C8 Corvette as presented to us right now is a true generational leap. It's radically different but familiar at the same time and while it's playing in a crowded field of cars costing more than $200,000 the 2020 Corvette promises supercar performance at under $100,000.
Will it be enough to attract a younger generation of performance enthusiasts who will one day talk about it with their grandkids? I don't know.
As someone generationally stuck in the middle, I'm excited about it the way I've not been previously about its predecessors. That in itself should indicate that there's something special here.