My dilemma was that I needed to take my daughter and all of her dorm room stuff to school after break. As the trip was a double-digit drive, in hours, I needed something compact, economical, and by all means as spacious as possible.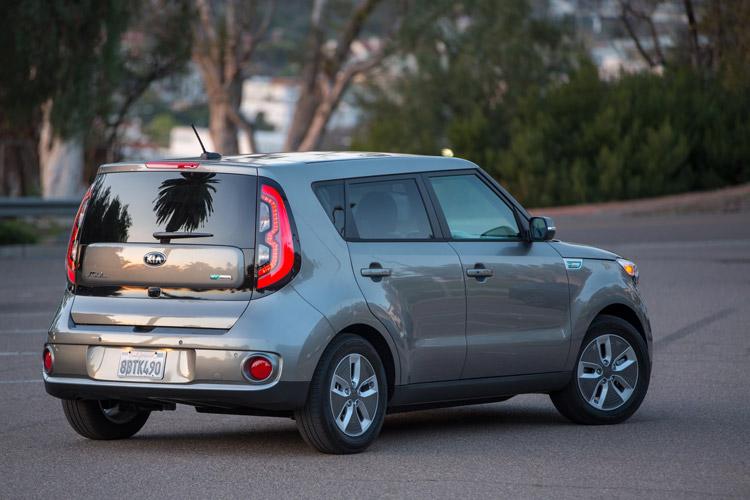 A small wagon can do the job but affordable choices have been whittled down. The Nissan Cube and the original box-Scion xB are gone. The new 2020 Kia Soul is the last of the "funky bunch" trio of wagons. So, I went with a couple of (poor?) Souls and discovered they met the afore mentioned criteria, but I also discovered the new Soul (LX) was more practical and value-packed than previous generations.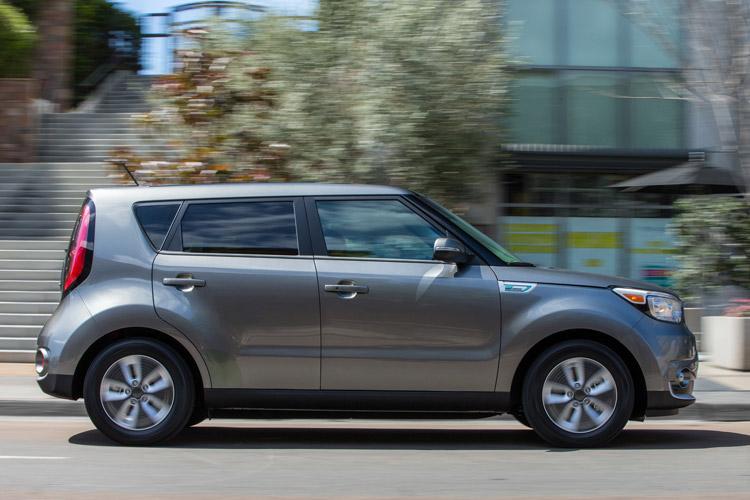 For 2020, the Kia Soul wears a distinctive, attractive (you decide) new face and massaged bodylines that still retain the square profile that made it stand out.
The versions I tested included an entry LX-line model and mid X-Line that came as a take-it or leave it proposition with only a few options available. Both cars came with only a 7-inch touchscreen, single USB port, Apple CarPlay, Android Auto. The X-Line had upgraded 18-inch alloy wheels, blind-spot warning, Lane Change Assist (LCA), Rear Cross-Traffic Collision Avoidance Assist (RCCA), and leather steering wheel. F.Y.I the sound system is a disappointment so, if tunes are important, plan on shopping for an upgrade.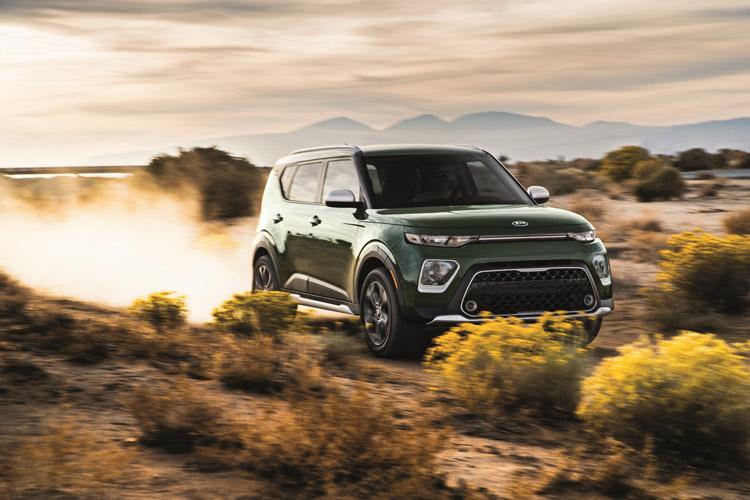 The X-Line exterior has a body colored, monochromatic look all around the car. The mesh grille, roof rails, alloy trim bits and color accents pump it up to an attractive, sporty-looking little SUV. However, it's a poseur as it only comes as a front driver - no AWD.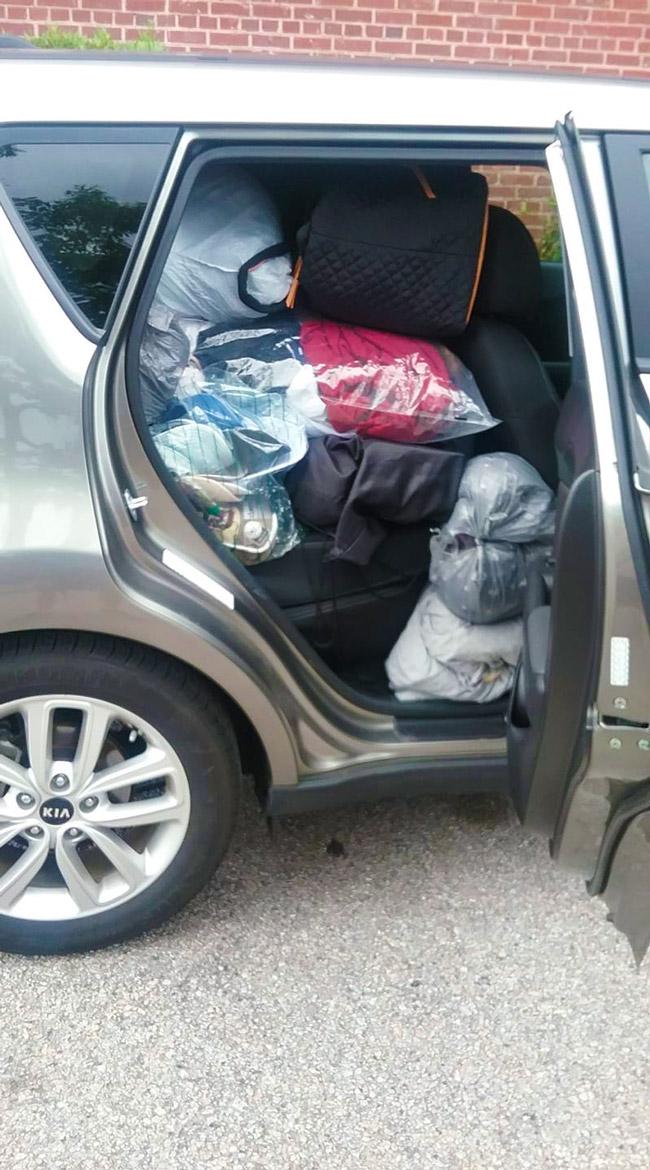 So, before the long drive began, we had to" fill our Soul" (LX-trim) with all sorts of clothes, comforters, wall art, furniture, shelving and shoes, oh the shoes. Kia indicates that there is 62.1 cubic feet of storage with second row folded, and we used every bit.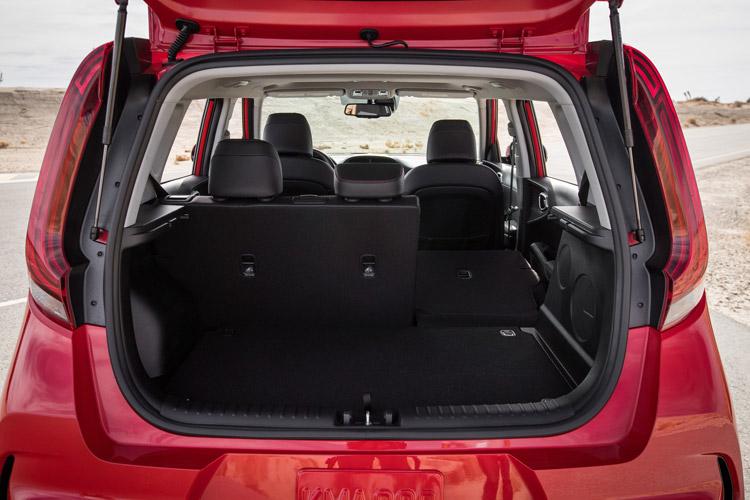 The high-roof, flat-folding second row seats, and slim interior panels provide a cavern of space. There are plenty of windows that would have provided great visibility had I not had the cargo area "face-smushed" full to the glass with stuff. We literally filled-in every inch of available space including the compartments under the rear cargo floor and around the space-saver tire.
On the road, during the 8-hour first leg to Nashville, the Soul was composed on the highway even though we had it stuffed. On the standard 16-inch tires, Soul handled the curvy side roads around Nashville, and later Charlotte, with confident handling well-dampened suspension and light steering.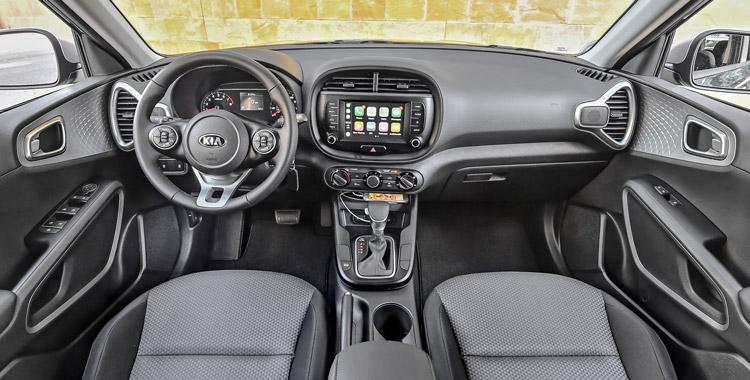 The front seats are supportive and there is plenty of head/legroom. We enjoyed the ride and scenic views especially Nashville. The ride difference is really the wider X-line 18" tires that provide more contact and sporting flavor than the LX.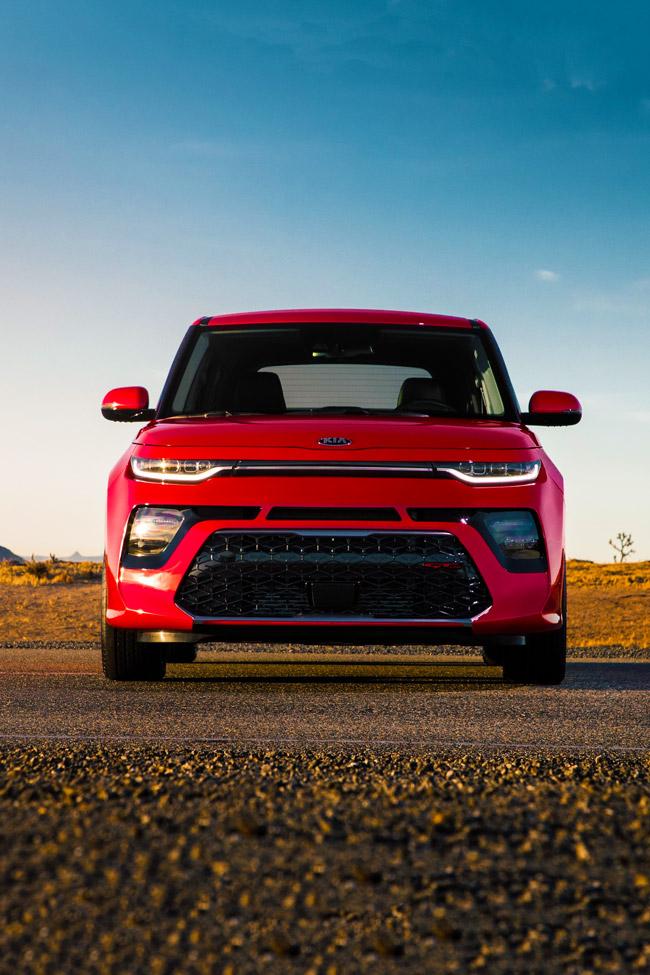 Both Souls come with the base 147-horse 2.0-liter inline-four with 132 pound-feet of torque and "slushy" Intelligent Variable Transmission (i-IVT). The power was adequate but the engine labored on climbs over old "Rockytop" and up a few other mountain roads.
For a small urban errand runner, or first car, the 2020 Kia Soul is a very practical and stylish option. With base prices of $17,500 (LX), and $21, 500 (X-Line) it's an affordable choice with a great warranty. Other subcompact crossovers are available including the more expensive Jeep Renegade and Nissan Kicks.
Of the two I tested I preferred the X-Line more but that was only due to looks, interior trim and better wheels/tires.