As the off-roading season began on the Rubicon Trail over Memorial Day weekend, local law enforcement was able to patrol the trail with more capability thanks to a donation from BFGoodrich Tires.
The Placer County Sheriff's Office, which has jurisdiction over part of the Rubicon Trail, recently purchased a Jeep Wrangler JKU with a grant from California State Parks. The Jeep will be used to patrol the legendary trail and educate visitors on safety and trail-use rules. As the sheriff's office began modifying the Jeep to handle the notoriously difficult trail, it turned to BFGoodrich for tires tough enough to overcome hazards the Jeep will face daily.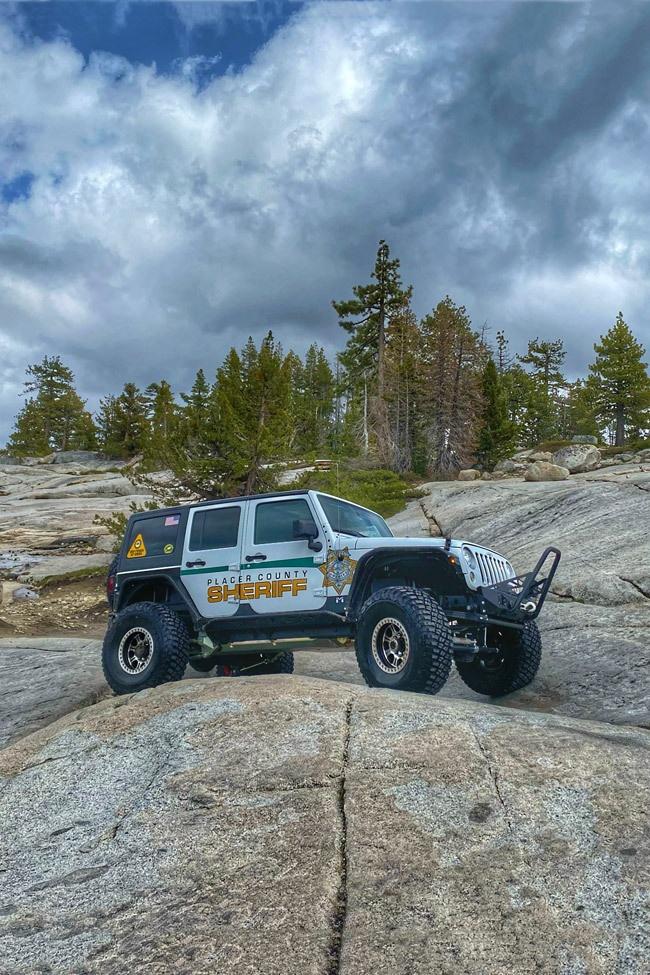 The donation of a set of five 39-inch BFGoodrich Mud-Terrain T/A KM3 tires will help ensure law enforcement can get anywhere it's needed.
"BFGoodrich generously donated this set of KM3s to tackle the rugged terrain of the Rubicon. The tires will help us accomplish our mission and keep the trail safe and open for future generations to use," said Sgt. Rob Dellinger of the Placer County Sheriff's Office.
The Rubicon Trail is a special place for the BFGoodrich brand. The Mud-Terrain T/A KM3 tire was launched there in 2018 – the first tire to hold a launch event on the grueling, unpredictable trail. Now the tire that made its debut in that iconic California landscape is back to help keep the trail safe.
"BFGoodrich stands for extreme performance as well as keeping trails like the Rubicon open for public recreation," said brand director Stephen Peters. "We at BFGoodrich are proud to support law enforcement agencies and enable them to keep these trails safe."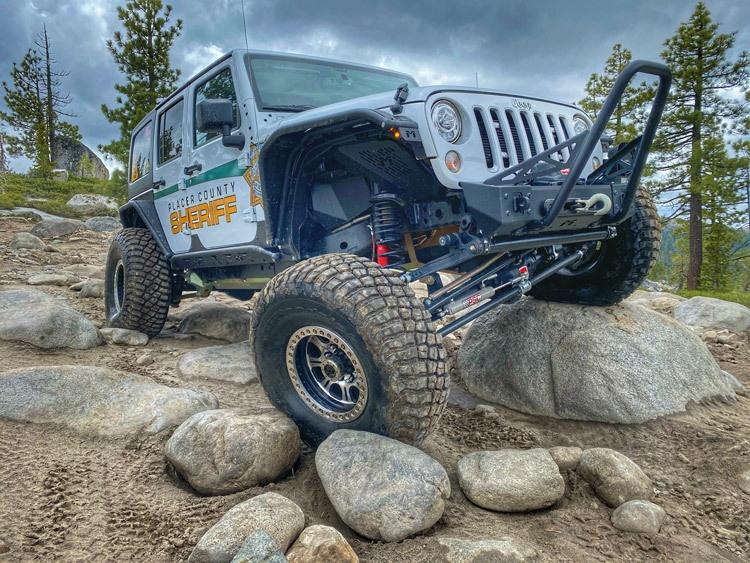 The KM3 tires donned by the Placer County Sheriff's Office Jeep are the toughest mud-terrain tires yet from BFGoodrich. In addition to sizes for trucks, Jeeps and SUVs, there are also UTV-sized KM3 tires that bring the same toughness and traction.