Some SUV's are made for carving a path through the jungle ... and others are perfectly designed for attacking the suburbs. That's not to say that those two are exclusive, but after driving the 2017 Nissan Armada around San Diego for a week I can say that this beast felt at home driving through gated communities, soccer fields, and strip malls. There's no suburban challenge too big for this beast ... except when it came time to find a place to park. Simply put, this SUV is huge and Southern California parking spaces are tiny. However, despite the size, the Armada comes equipped with plenty of sensors and technology to make even that challenge manageable.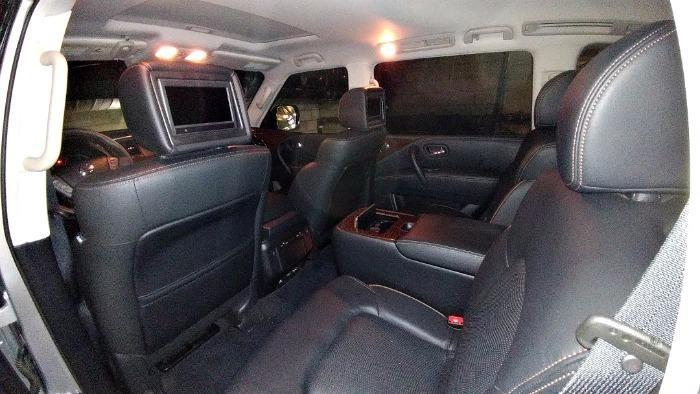 Many other 3rd row SUVs we've tested have made compromises on space, but this was a no compromises sort of experience. Let's start with the fact that you are riding on 20" aluminum-alloy wheels with a 121.1 inch wheelbase and an overall length and width of 208.9 x 79.9 inches and 75.8 inch height. In comparison, the 3-row Santa Fe is only 193" x 74" x 67" and even the Tahoe is 204" x 81" x 74"!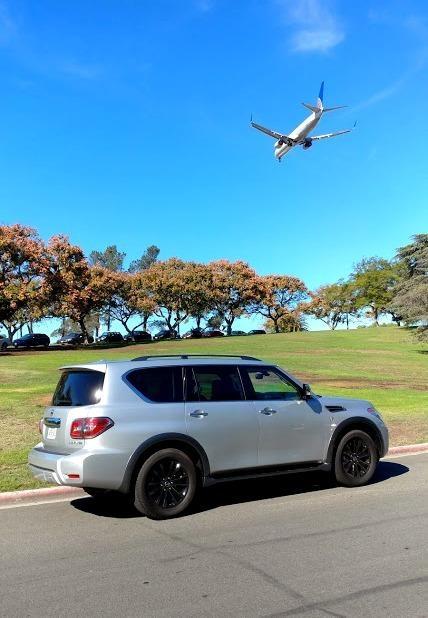 To better illustrate that size - here is the Armada next to an airplane!
Ok, you get it ... it's huge. Despite that, it still gets a respectable 19 highway / 14 city miles per gallon, powered by a 5.6-liter V8 pumping out 390 hp with an optional 4WD system.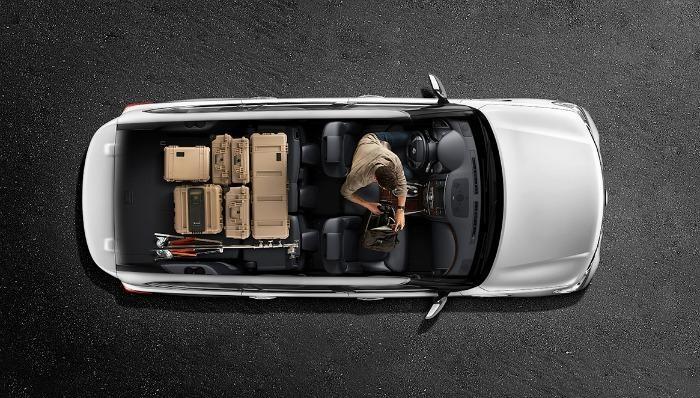 All that exterior size would be for nothing though if the interior wasn't big and comfortable too. Luckily the Armada Platinum excels here as well.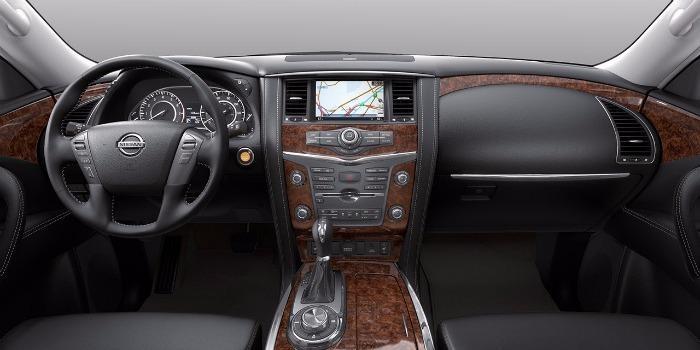 The interior is very nice, with a faux wood paneling and hand-stitched leather pretty much everywhere you look. While most of the travel we did this week was less than 20 min at a time, the seats were very comfortable and you feel sorta like a king since you are sitting up so high. However, despite that position, the car still felt very connected to the road.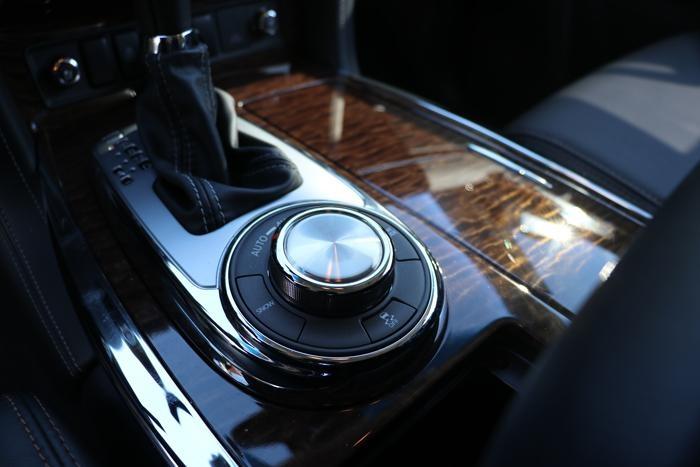 From the technology side, the car is loaded with features including an 8-sensor sonar system that in addition to helping alert you about potential collisions, can actively help you avoid them by applying the brakes or even nudging the car out of the way if you happen to be merging into someone hiding in your blind-spot. Features like this, the "Around View Monitor" and the intelligent cruise control (which btw is one of the smoothest I've seen on large SUV's) combined to make the Armada surprisingly easy to drive on the highway as well navigate around parking lot obstacles.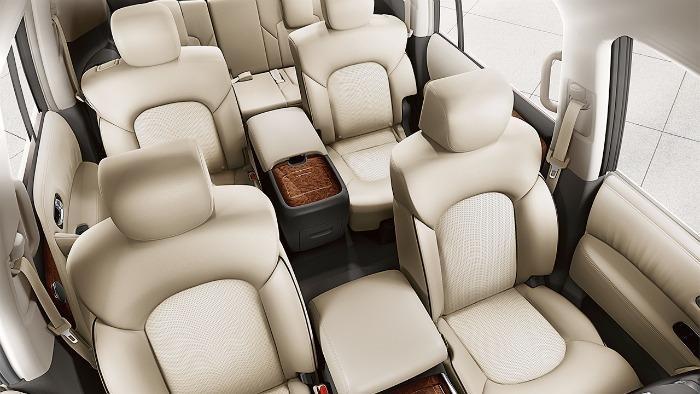 Ultimately, if you are looking for a big SUV that can carry eight people comfortably and in style, this is a great option. Similarly, if you are looking for something that will make a statement but can't quite afford it's sister, the Infiniti QX80 this might be the perfect car for you to consider. It feels very similar inside though the exterior feels more "Nissan".
The only real compromise that I found is that the third row lacks legroom and my gut tells me that most people will likely leave those seats folded down (as I did) so that there was extra room for groceries as well as suitcases, golf clubs or gear for those weekend projects. This is a big disappointing since as big as the Armada is ... it used to be even bigger with more space in the back. However, in a nod to functionality as a usable vehicle for suburban nobility that needs to be able to fit into parking spaces as well as haul kids around, I'm OK with that.
The 2017 Nissan Armada Platinum starts at $57,590 and the SV starts at only $44,900 for those looking for the size but maybe don't need quite as many features or luxury touches.