Anyone can "drive somewhere" but to make an absolutely awesome road trip, you've got to combine a few things: friends, vehicle, and setting. It simply isn't enough to just strap in to a car and drive somewhere. The folks at Ford totally get this and developed an incredible route from Vancouver, British Columbia down to Albuquerque, New Mexico to showcase the stunningly awesome 2016 Ford Explorer. For the third part, "friends" ... well they invited a bunch of bloggers and other media people to drive the route along with them.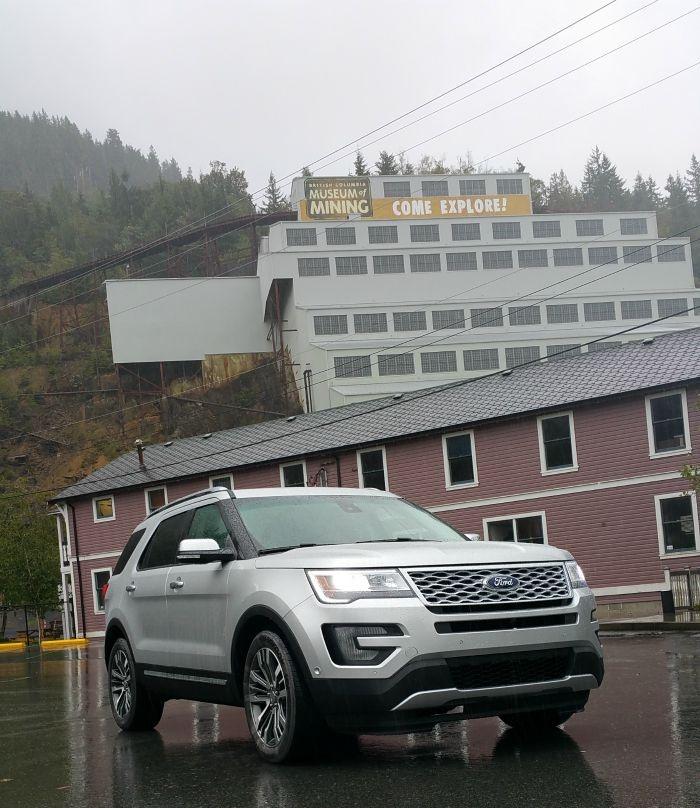 While I had my pick of routes, the leg I chose was the first one - from Vancouver to Kamloops. For me, it had personal meaning as my Grandparents used to live in Vancouver and my Grandmother was born in Kamloops. As a kid, I had ridden these roads through the mountains and river valleys. Now it was my turn to sit behind the wheel and explore this amazing landscape as an adult!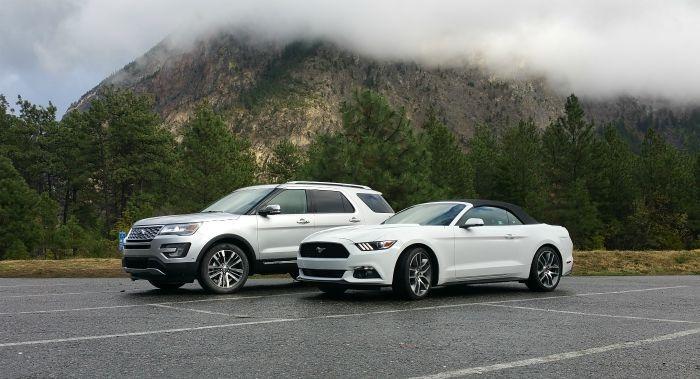 For those those of you who aren't familiar with the Ford Explorer, it is currently celebrating 25 years as one of the top SUV's in the country. It continues to define the space as the best-selling SUV in the US for all of those years. Just as with trucks there is the F-150 ... and everyone else, it's pretty much the same in this category. However, while I love the Ford Explorer, I apparently wasn't alone in that I never considered it to be a particularly fancy or almost "luxury" vehicle and so Ford decided to introduce the Platinum trim level.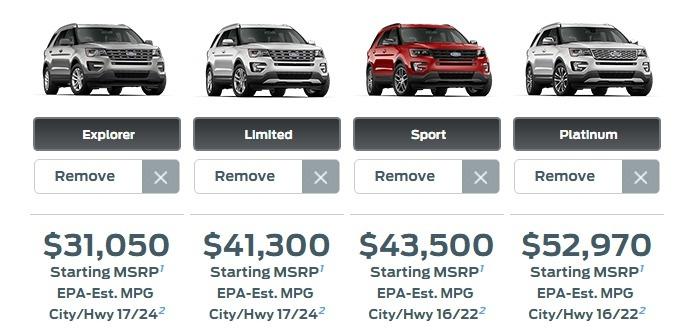 The 2016 Ford Explorer family starts at $31,050 with a choice of 3.5L V6 producing 290 hp (FWD or 4WD) or the optional 2.3L EcoBoost I-4 producing 280 hp (FWD only). On the other hand, Ford Explorer Platinum is powered by a 3.5L EcoBoost V6 with Intelligent 4WD and that puts out 355 hp and comes standard with 20" wheels. Gas mileage is 16 city / 22 highway.
What Makes in "Platinum" ...
Platinum is as much a state of mind and how the features all come together as it is a simple list of features. While this is not meant to be a "luxury car" or replace the Lincoln MKX, the intent is to deliver an environment that makes you feel special. It takes an incredible utilitarian platform and adds customization that allow you to feel comfortable when you swap out your luxury car for the SUV to drive the kids around, haul the boat to the lake, or simply set off to explore the open roads with a few friends.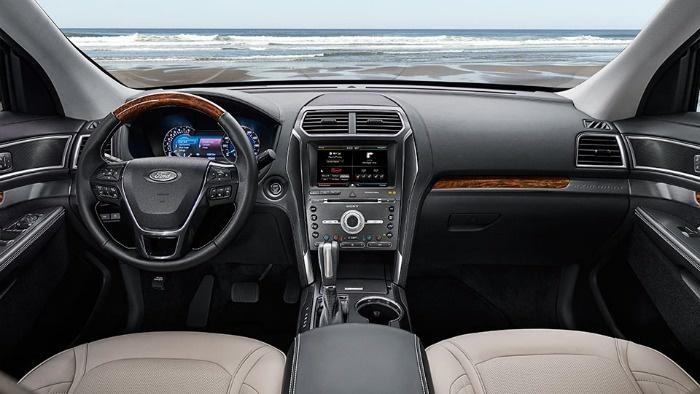 Interior Design:
The already incredibly spacious and comfortable cabin is almost completely wrapped in leather with quilted stitching to provide those little touches that you might otherwise only find on luxury vehicles at a much higher price point. Additionally, you'll find an almost notable absence of plastic and instead the Explorer Platinum features real aluminum and ash wood appliques on door and instrument panels and a wood and leather-wrapped heated steering wheel. Even the A-pillars are wrapped in fabric to give the driver and passengers a feeling that they aren't just "driving an SUV" but are riding in something special.
Sound:
Remember all those soft materials above? Well it also helps make interior sound dynamics extremely soft and comfortable for talking in normal voices while in traffic or jamming out to your favorite classic rock songs while hauling ass along gravel fire roads on a shortcut across a mountain pass. The speakers are all powered by the 500-watt Sony Audio System that is exclusive to the Platinum trim and offers advancements previously only found in high-end home audio systems, including Live Acoustics to recreate sound dynamics based on some of the world's greatest concert halls. Additionally it features Clear Phase to help eliminate sound dispersion throughout the vehicle and allow all passengers to enjoy the precise musical notes exactly as the artist intended.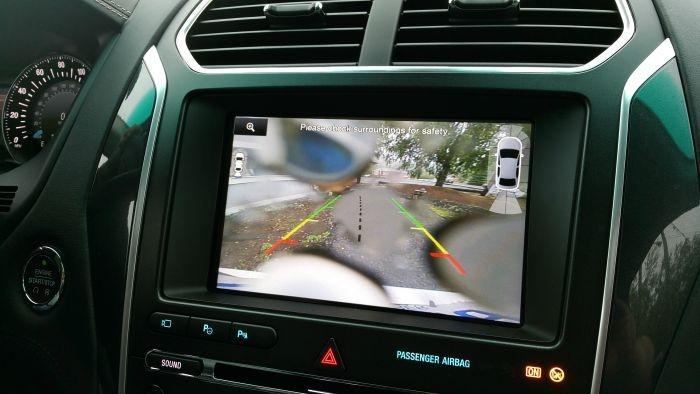 Technology and Other Features:
There's simply too much to list here, so make sure you check out the official 2016 Ford Explorer Platinum page, but there is tons of cool stuff including enhanced active park assist, rain-sensing wipers, LED headlamps, self cleaning rear camera (no more having to wipe the mud or snow off it in the winter!, remote start, loads of USB and other power plugs, Class III towing package, adaptive cruise control and a Dual-panel moon roof.
As we set off to conquer mountains the Explorer was a fantastic companion to make it happen. Whether it was navigating narrow drive-through lanes at Tim Horton's or avoiding parts of the road that had seen better days up high in the mountains the handling, power, and safety technology came together to make this an incredible ride.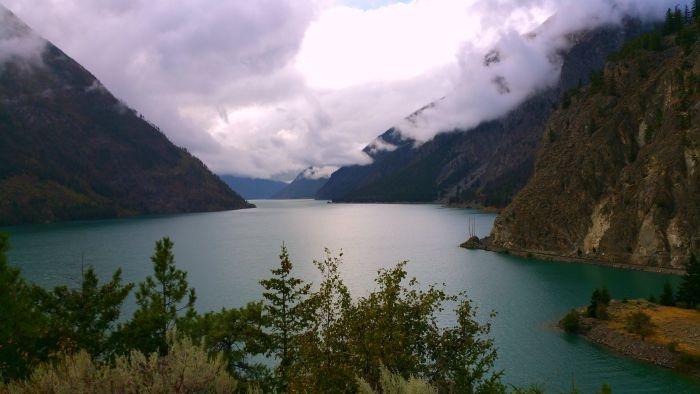 I can't wait to do more travels with this car in the future as there is certainly a lot more to explore out there!