Cruise vacations are a great way to get away from it all and enjoy some time on the high seas. But if your idea of relaxation is not being able to fit into your clothing, you might want to take this post on eating right and staying fit while cruising with you. We have some tips that will help you stay in shape while enjoying your vacation!
At first glance, many folks who have never taken a cruise - as well as some who have - will think that the notion of staying fit and eating healthy on a cruise is a paradox. How on earth can you do that with so much food available and in such an incredible variety. On a recent cruise with Holland America Line though, my wife and I did just that. We actually lost a little weight while sailing on Koningsdam during our Coastal California cruise.
Here's how we did it and why this is the key to our ability to continue cruising in the future without burning out.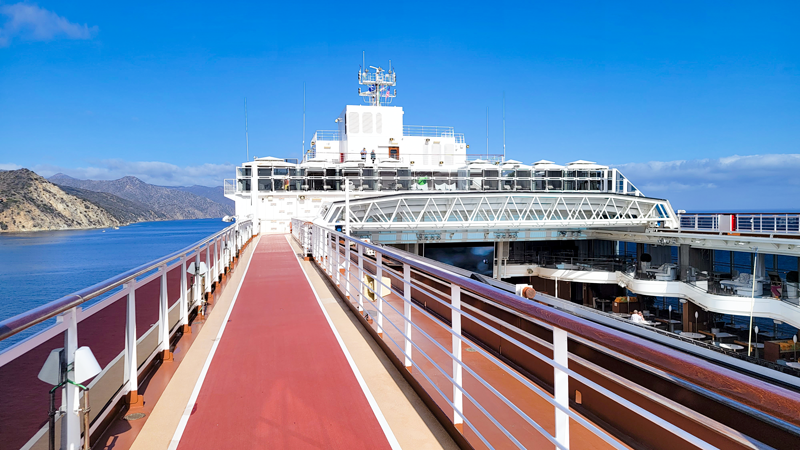 On A Cruise Ship Exercise Comes Naturally
This may seem strange for many people but during a typical cruise day, I'm easily walking 5,000+ steps and sometimes MUCH more. When I'm at home, it is easy to drive places or take Lyft just a few blocks to a restaurant. However, on Holland America Line's Koningsdam our cabin was forward while the main dining room was all the way aft.
From bow to stern, the Koningsdam cruise ship is 983 feet. That means that just simply walking back and forth between the main dining room and our cabin for Breakfast, Lunch and Dinner results in more than 2,000 steps without even trying.
When you take into account the fact that during the day you are walking to activities or exploring a port (usually on foot), it isn't difficult to walk 5,000+ steps.
Plus, if you choose to take the stairs instead of elevators and stroll around on the outside decks then 10,000+ steps is very easily achievable without once setting foot in the gym!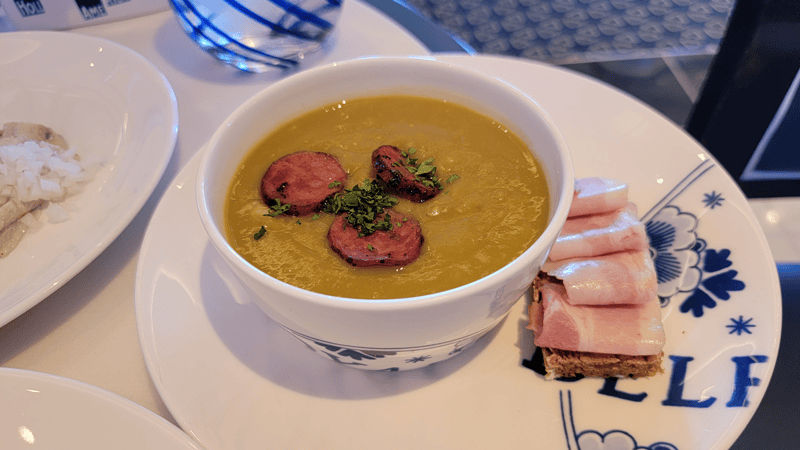 Choose Healthy (and Healthier) Food Options
Without a doubt, you can make poor decisions on a cruise the same way you can at home. For instance, in the morning one day I was fascinated by all the different types of sausage and fish that were available at the buffet. I quite literally had a plate full of smoked and salted food that was anything but healthy. However, you can also make smart choices too.
For instance, Koningsdam's chef's KICKED BUTT with salads. I'm not usually one to rave about how good a salad was but from the Caesar salads available at New York Deli to the Cobb salad in the Retreat to the salads we had in the buffet as well as of course ... the Caesar salads with EXTRA anchovies that I have to have in the main dining room I was on a salad kick during this cruise.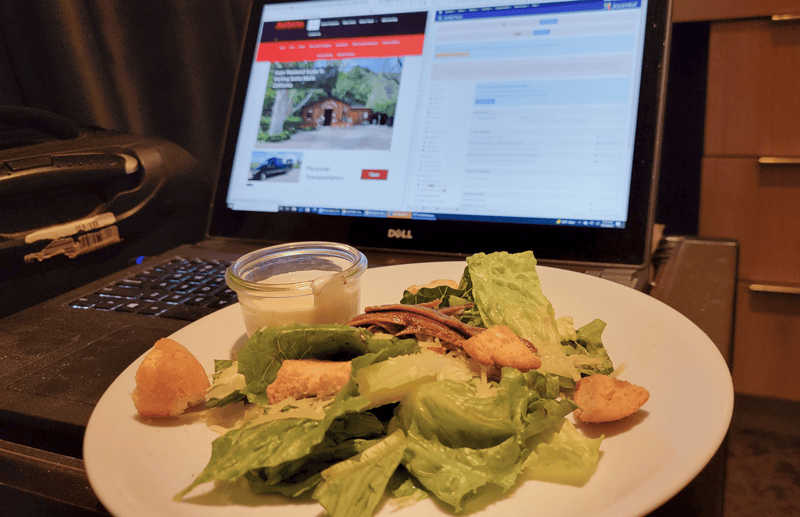 Those salads are also a great late night option if you are up working and need something to tide you over till morning!
It isn't just salads though. For instance, you can always ask the waiter to not bring around the bread basket or try the Indian vegetarian option on the menu. Usually, this tends to be very flavorful and relatively healthy.
When I'm at home, despite the fact that I enjoy cooking, meal choices can become stale and it is difficult to prepare a full meal with various foods that offer all the vitamins and nutrients that your body needs. Some people do this with supplements like liquid vitamins for adults and others do it by making sure they eat the right foods with those vitamins.
On this cruise though, it was very easy. I could even have my fiber-packed Split Pea Soup as an afternoon snack in the Dutch Cafe along with some pickled herring!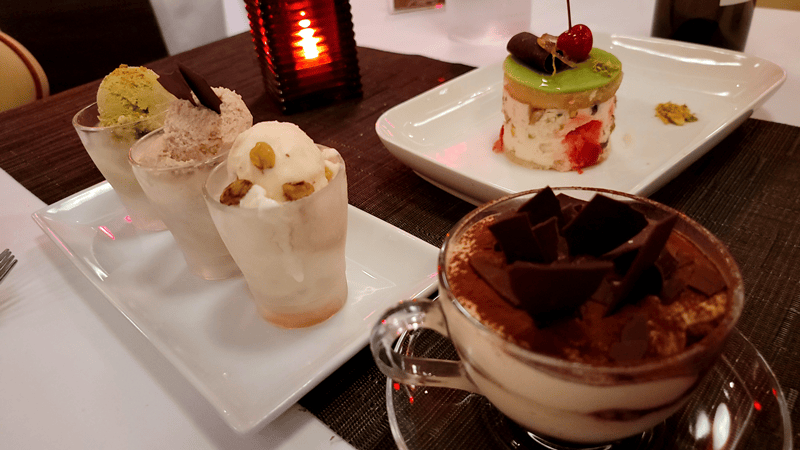 Don't Be Afraid to Say No if You Don't Like Something (or if you really want it don't be afraid to try multiple things!)
One of the unique things about cruise food is that since it is all included (except specialty dining), there's no reason to eat something if you don't like it. Similarly, if you really want to try something there is absolutely nothing wrong with taking a bite or two and not finishing it.
This is especially helpful when it comes to desserts.
One of our favorite specialty restaurants on the ship, Canaletto had stunning deserts ... as you sort of expect from an Italian restaurant!
As a result, Heather on our first night ordered several deserts to split. Even though I think we might have ordered four different items, we probably consumed half of each so that we could try things even though we had no intention of finishing it.
I know this sounds terrible from a food waste perspective, but it's actually not as bad as you might think ...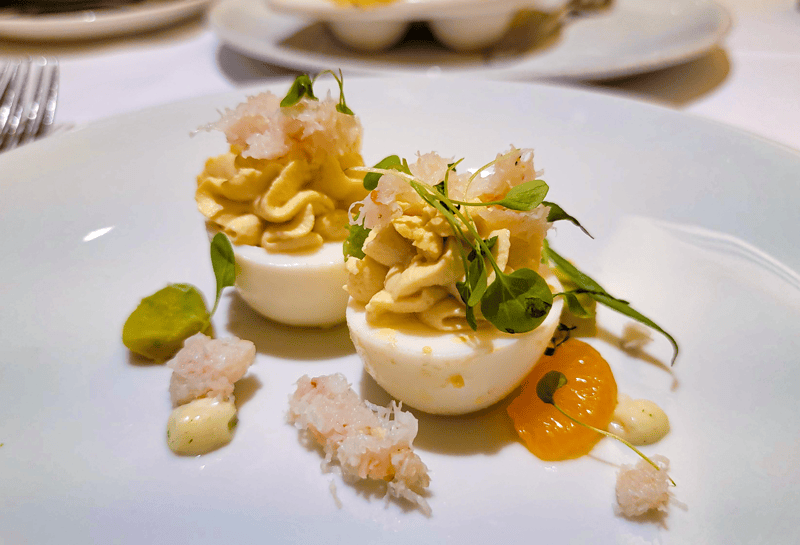 Food Portions Are Usually Smaller Than Land-based Restaurants
First-time cruisers often complain about portion size and I find that amusing. In some ways, I think this is because by an international perspective, American restaurants serve positively massive portions. However, after more than a decade of cruising across a variety of cruise lines, I'm convinced that the reason portions are tiny is so that you can try a bunch of different things and this reduces waste.
For instance, if my wife and I ordered a piece of cake at an American restaurant on land, that cake would probably fill the plate and be overflowing with whipped cream and some sort of sauce.
On cruise ships though, the portion size is generally small.
This makes it very easy to try multiple things and it also makes it easier to make smart choices related to overconsumption.
There is still a buffet if that's what you prefer but frankly, for me that is a much harder place to visit since I'm compelled to "try everything".
Instead, I like going to a plated restaurant where I can relax and enjoy my food, and even if I am absolutely starving, by the time I've finished an appetizer or two I usually find that I'm doing ok. If I was grazing through the buffet then it would be likely that I'd have a huge plate of food in front of me that I now feel compelled to eat.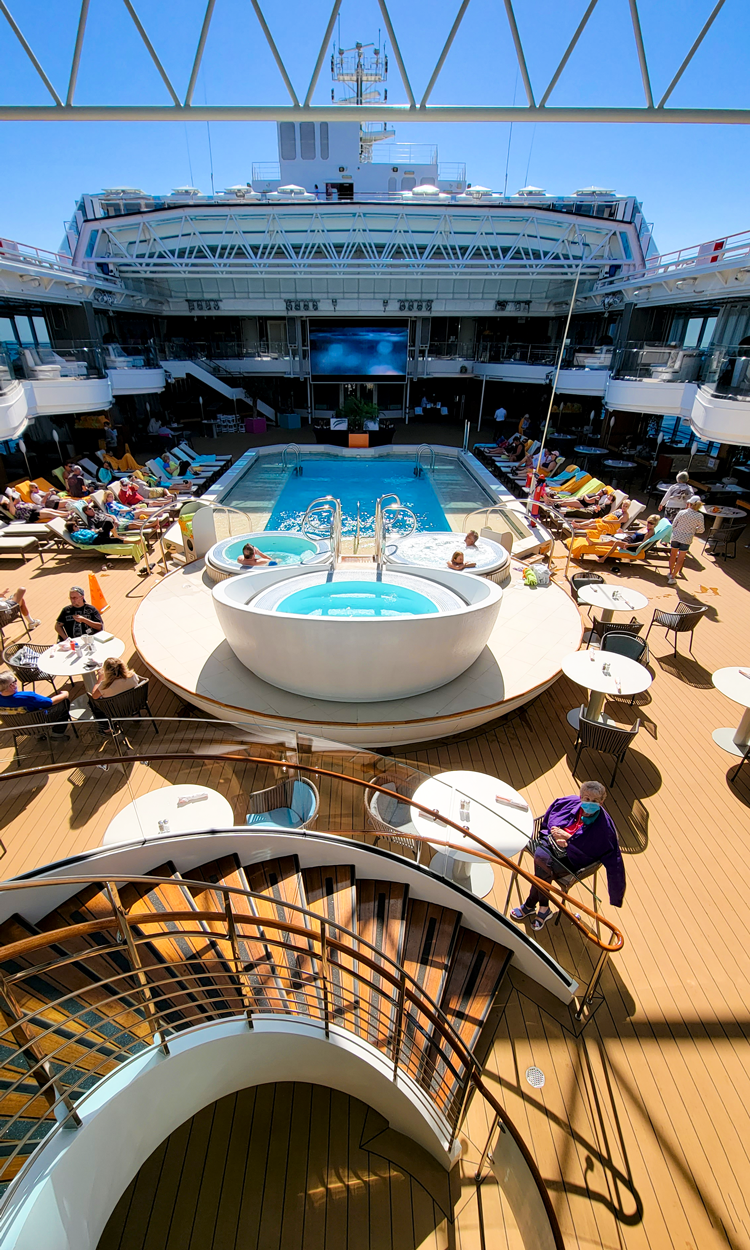 Eating Healthy and Staying Fit Will Also Help With Your Enjoyment of the Cruise
Once again, to some ... gluttony and overconsumption of food and drink IS the point of a cruise and that's a personal decision. For me though, I feel better when I eat a healthy meal with a good balance of fiber, vegetables, and plenty of protein as well as plenty of water.
When my gut is happy, my mind is generally more clear as well and that means I'm able to relax rather than feeling seasick if there is weather stirring up the seas. Likewise, even basic exercise such as walking around the track a few times before bed or strolling one of the lower decks outside helps clear my mind so I can think better.
This combination of physical and mental health is one reason why I absolutely love cruising. In some ways it was even more enjoyable before it became a job but I wouldn't trade the opportunities that I have today for anything!