When you think of "wine cruises", typically you think of riverboats floating through European destinations like those along the Rhine, Rhone, and Garonne (Bordeaux) or maybe even Portugal's Doro river. However, one of the absolute best ways to experience North America's best wine regions is on a Coastal California cruise. What we liked about sailing on Holland America Line's Koningsdam was that it created an immersive experience - on the ship, as well as in port as well.
A California Wine Country Coastal Cruise Vacation
Truthfully there are many wonderful west coast cruises right now sailing from Los Angeles and San Diego that will take you to ports including Ensenada, Santa Barbara, San Francisco etc. However, Holland America Line managed to put all the pieces together in a way that frankly I wasn't expecting.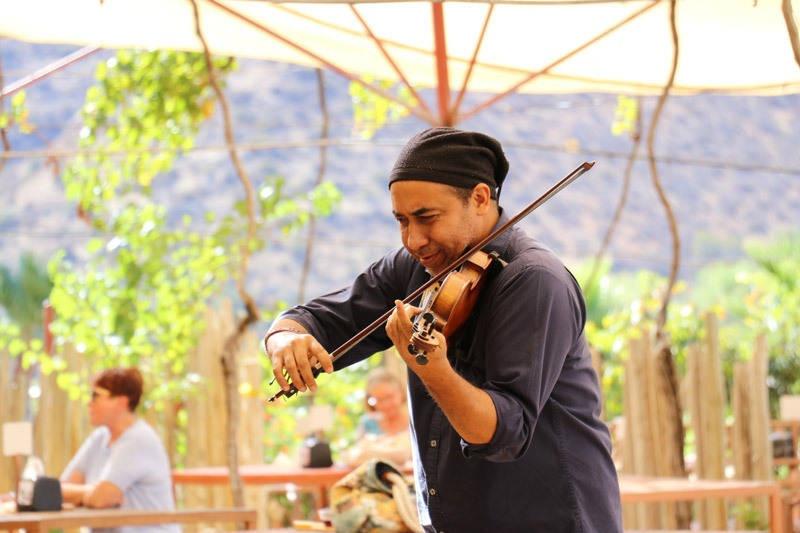 Our cruise was the inaugural voyage for Koningsdam from San Diego and so there was some shuffling of the port stops. However, the original itinerary we had scheduled featured visits to five wine regions over the course of seven days. These included: San Diego and Temecula, Santa Barbara, Monterey (Carmel Valley), San Francisco (Sonoma, Napa, Livermore / Tri Valley etc.), and then south to Mexico's Valle de Guadalupe / Calafia Valley near Ensenada in Baja California. Some itineraries also offer an overnight in San Francisco so you can visit both Napa and Sonoma on different days or spend time in the city itself enjoying some of America's finest wine shops, restaurants, and artisanal food.
For folks who have never explored the spectrum of California wine regions, this means that in one week you'll be able to sample the finest wines available in California across nearly every style except German / Northern European varietals that need colder weather to achieve their full potential.
However, the diversity you can experience here as you travel across 600 miles of Pacific Coastline from Ensenada to San Francisco is remarkable. This is a journey that you simply can not experience in any other way aside from a cruise vacation.
During the experience, guests will have the opportunity to enjoy some of America's best wines including: Rhone varietals in San Diego, Pinot Noir in Santa Barbara and Monterey, Cabernet Sauvignon and Chardonnay in Napa and Sonoma, before heading down to Ensenada where the local wineries are rapidly developing offerings on par with any other California wine country.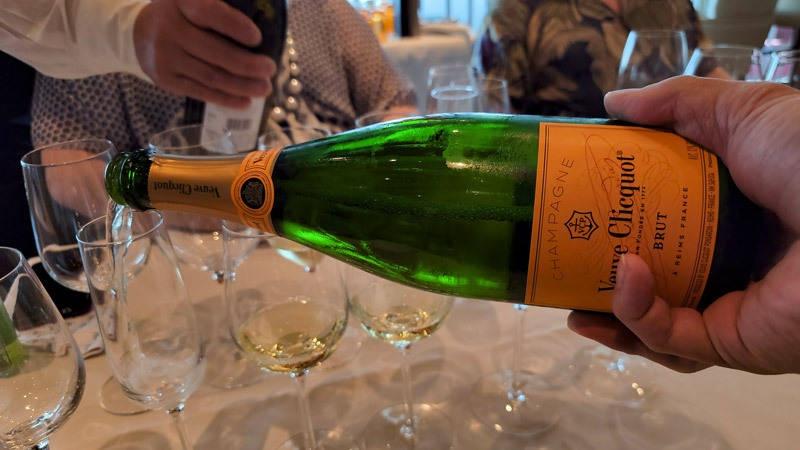 A Coastal California Wine Cruise Is More Than Just Port Visits
After spending the day exploring on land, Koningsdag has a fantastic program of wine-related experiences to further immerse wine enthusiasts. These range from introductory as well as more advanced, premium, wine tastings and a staff of sommeliers who were truly passionate about sharing their knowledge with guests of all levels of experience.
In this way, what is a "California wine experience" expands to include opportunities to explore Oregon Pinot Noir, Washington State wines, and other selections from around the globe from Holland America Line's extensive wine cellar.
Create Your Own Wine At Blend
Perhaps most exciting for myself was their Blend program created in partnership with Washington State's Chateau Ste Michell. If you've ever wondered what it would be like to create your own wine ... this is as close as most people will ever get. Certainly it is the closest you'll get for the price.
This wine blending experience is currently available on two Holland America Line ships including: Nieuw Statendam and Konignsdam.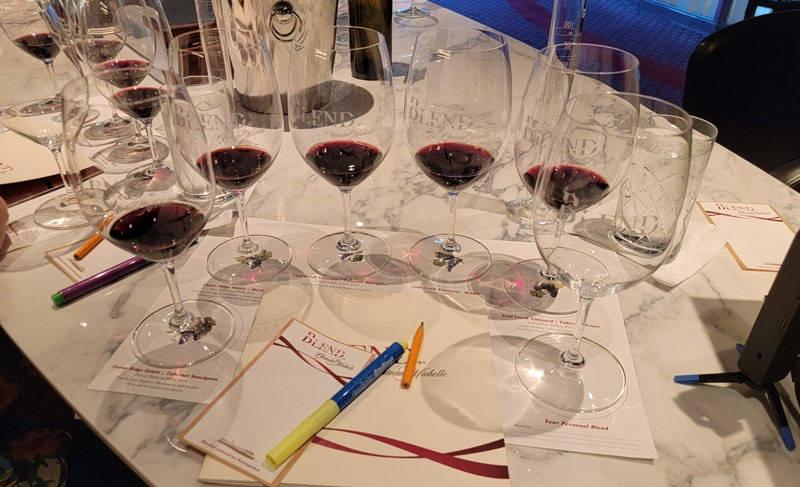 During the approximately 1-hour experience, a small group of wine enthusiasts were educated about a selection of five wines (2 different cabernet sauvignon, 2 different merlot, and 1 cabernet franc) and then given the opportunity to create their perfect Bordeaux Blend.
For many less experienced wine enthusiasts there's a notion that blends are inherently bad. In large part this is because you can take inferior wines and combine them together to create a very good and easy drinking wine that appears on store shelves at value prices. However, there's nothing inherently negative about the process. In fact, quite the opposite. Some of the most expensive wines in the world are Bordeaux blends because hundreds of years ago the French realized just how powerful these components were when blended together in a bottle to create a unique expression.
This is one way that the Blend experience will transform your understanding of wine and how different climates and terroir can lead to radically different expressions within the same type of grape. Likewise, you can combine the strengths of different types of wine to create something that wouldn't be possible from a single vineyard expression.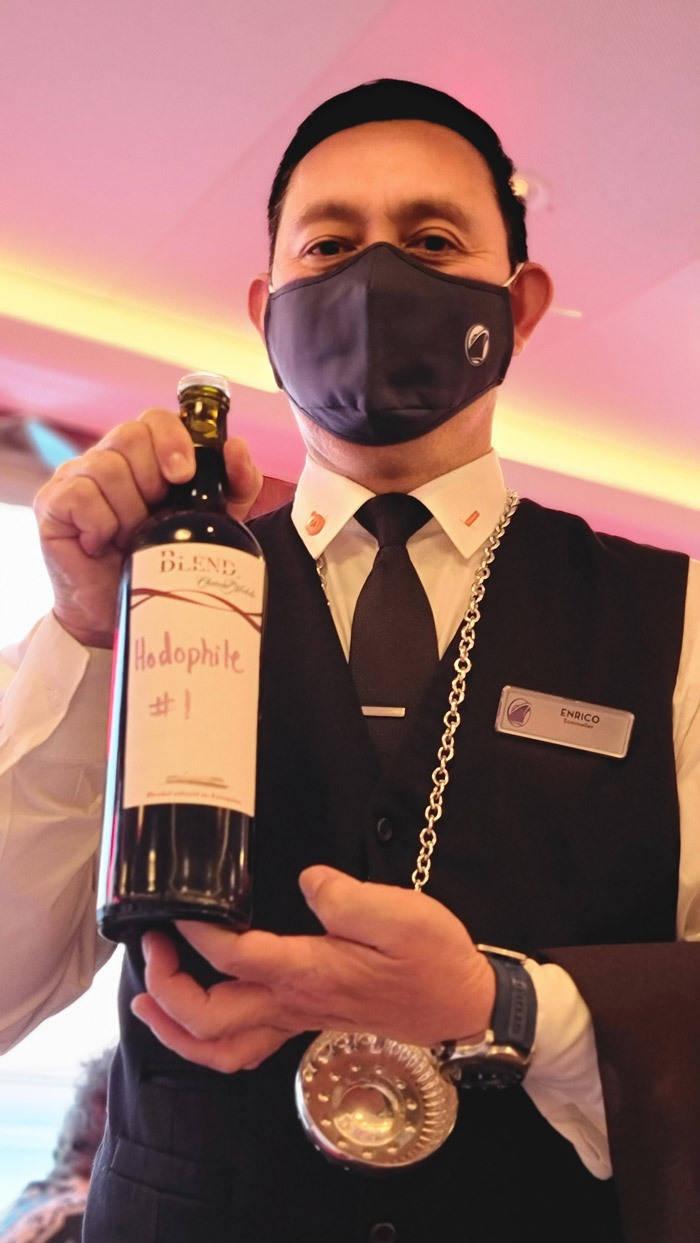 The culmination of Holland America Line's Blend experience though is being able take your bottle to dinner and have the sommelier present and pour it for you, as well as even sample it and help recommend pairing options.
This is something most people will never get to experience. However, it is easily accessible aboard Koningsdam for a small fee. (prices are highly variable currently but ours was $59 for a couple producing one bottle)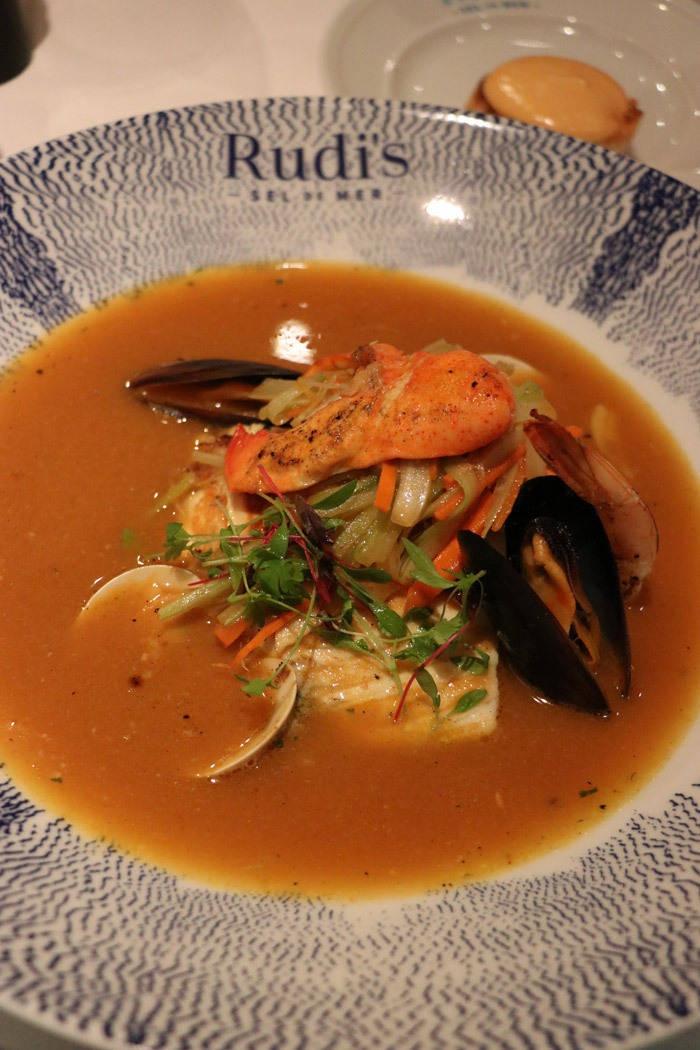 Koningsdam Is More Than Just A California Wine Cruise!
When you combine all of these opportunities that Holland America Line has brought together for wine enthusiasts and then layer them on top of a spectacular ship with wonderful service, phenomenal musical entertainment, and incredible food then you have everything you need for the ultimate cruise experience for wine lovers.
It is important to note that this is a different type of experience than you might have in the Caribbean ... or even on other ships operating California coastal wine cruises to the same ports. Holland America Line cruises aren't parties where you will be up late at night dancing and tossing back tequila shots.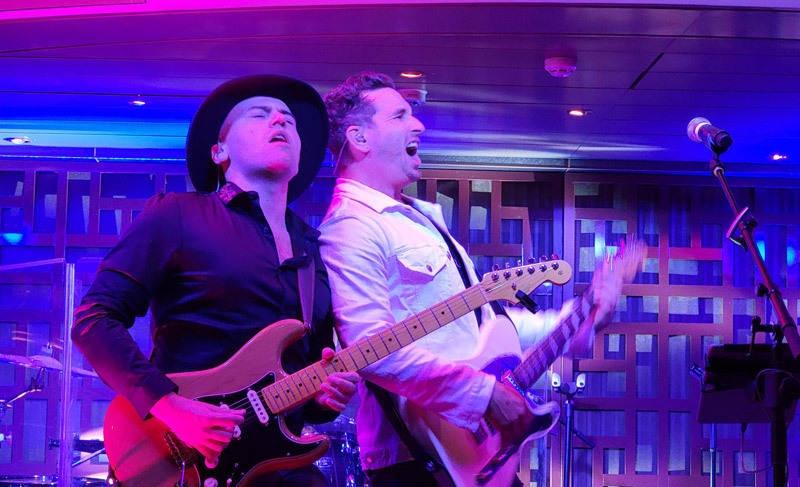 The BB King Blues Club, Billboard Onboard Piano Bar, and RollingStone Rock Room had some of the best musical entertainment on any ship and set the mood perfectly. Additionally the Holland America Line bartenders are extremely talented should you want more than just wine to drink. This coastal California wine cruise though is a different experience than you might expect if you have only sailed the Caribbean with cruise lines such as: Norwegian, Carnival, Royal Caribbean, or even Princess.
Even our experience a few weeks later on Holland American Line Rotterdam was more lively, a bit younger, and more party focused as you might expect since it attracts a different group of people.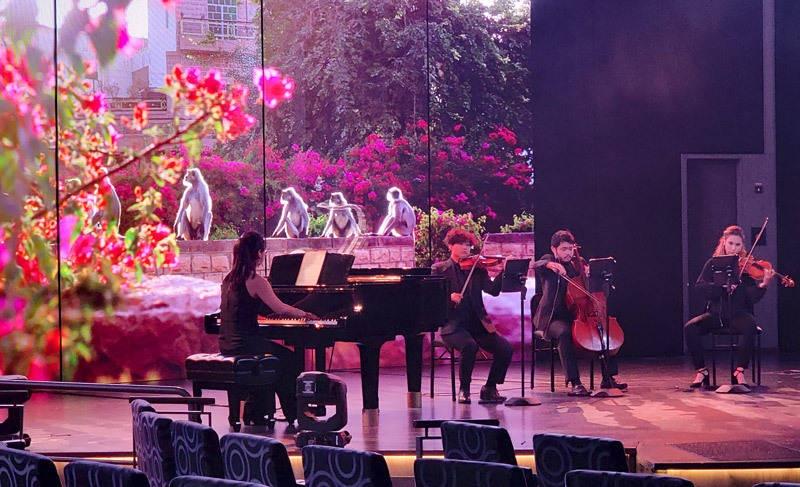 While the price is relatively similar to those lines, this is a more premium experience that attracts people looking to explore the world around them and learn something while doing so.
The atmosphere on Holland America Line isn't for everyone. Generally speaking things are more conservative when it comes to dress codes and the ship is VERY quiet after 10pm. Despite this, we enjoyed it immensely as it offered a chance to relax while exploring new ideas and meeting people who shared similar passions.
If you are looking to try a Holland America Line Coastal California wine cruise, make sure to contact Heather at Flow Voyages, our Travel Advisor partner. She can be reached by email through her website or by phone: 630-779-9301