Last week, the folks from INEOS Automotive brought me to a mountain top on the Appalachian Trail near Fairfax, Virginia to check out the INEOS Grenadier. Now when I first got the invite, like most of you, I had never heard of INEOS or the Grenadier before. But a quick Google search turned up some photos of a pretty rugged looking truck, so I was excited to learn more about the Grenadier and see what it was all about. Since the vehicle we were previewing was an early pre-production prototype, we didn't get a chance to drive it. Hopefully I'll get the chance to take one off-roading in the future.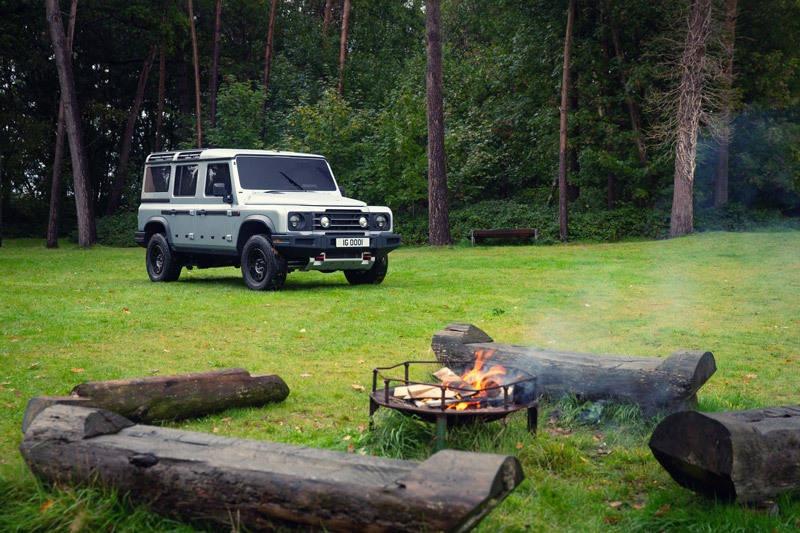 First off, who exactly is INEOS, and what prompted them to build something like this? As it turns out, INEOS is a British multinational chemicals company founded by in 1989 by Sir Jim Radcliffe, and it's a multi-billion dollar company that's comprised of 36 business across 29 countries throughout the world, with their hands in virtually everything, And now they're getting into the automotive space with the Grenadier 4x4.
The INEOS Grenadier is the brainchild of INEOS Chairman, Jim Ratcliffe, who was a fan of the original Land Rover Defender (clearly, a man with good taste). When JLR ceased production, Ratcliffe decided to fill that gap in the market, investing "many hundreds of millions of dollars" to develop an uncompromising 4x4 off-road vehicle that stood for adventure and active driving but also had the capability to be a work and utility machine.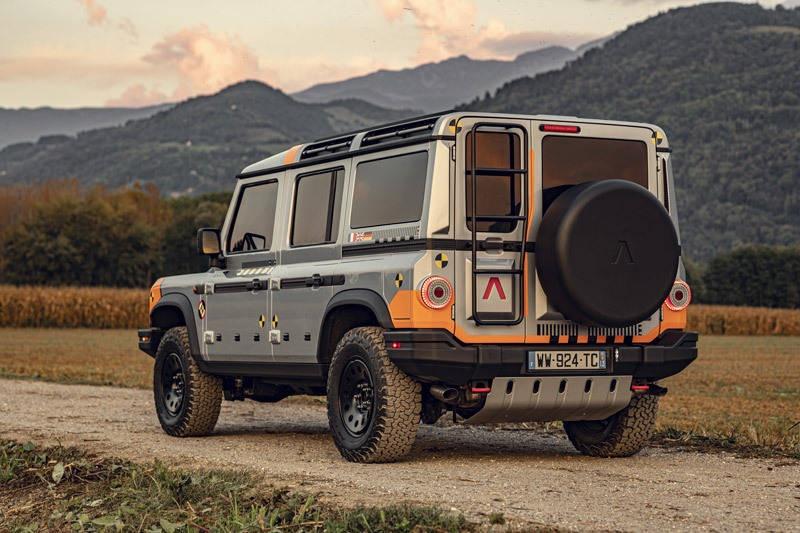 As you see here, the Grenadier gives off some serious old-school Land Rover Defender vibes, which makes sense given that it was the catalyst for this vehicle in the first place. But INEOS promises that it's not trying to copy the old Defender, but that it will reflect its philosophy, with a focus of function over form. A boxy exterior for strength. A wheel at each corner for stability. Split rear doors for easy access.
"I am a great admirer of the old Land Rover Defender and have enormous respect for its off-road capability," says Jim Ratcliffe, INEOS Chairman, "and our new 4x4 has been inspired by it. But whilst our off-roader might share its spirit, our new vehicle will be a major improvement on previous models."
The speed at which INEOS has moved to bring the Grenadier to life is pretty remarkable. What started as a sketch on a napkin at a pub led to the creation of INEOS Automotive in 2017. From there, they quickly brought on a team of automotive industry veterans to help bring this ambitious idea to life. Fast forward 4 years, and they've got over a hundred prototypes in various stages of testing around the world. The exterior design you see here is about 95% complete. They've got a powertrain technology partnership with BMW, so the engine and transmission are locked down. The interior is still a work in progress, but it's close. At their current pace, they expect to start deliveries of the Grenadier in the UK in 2022 (originally 2021 before COVID struck), and in the US in 2023.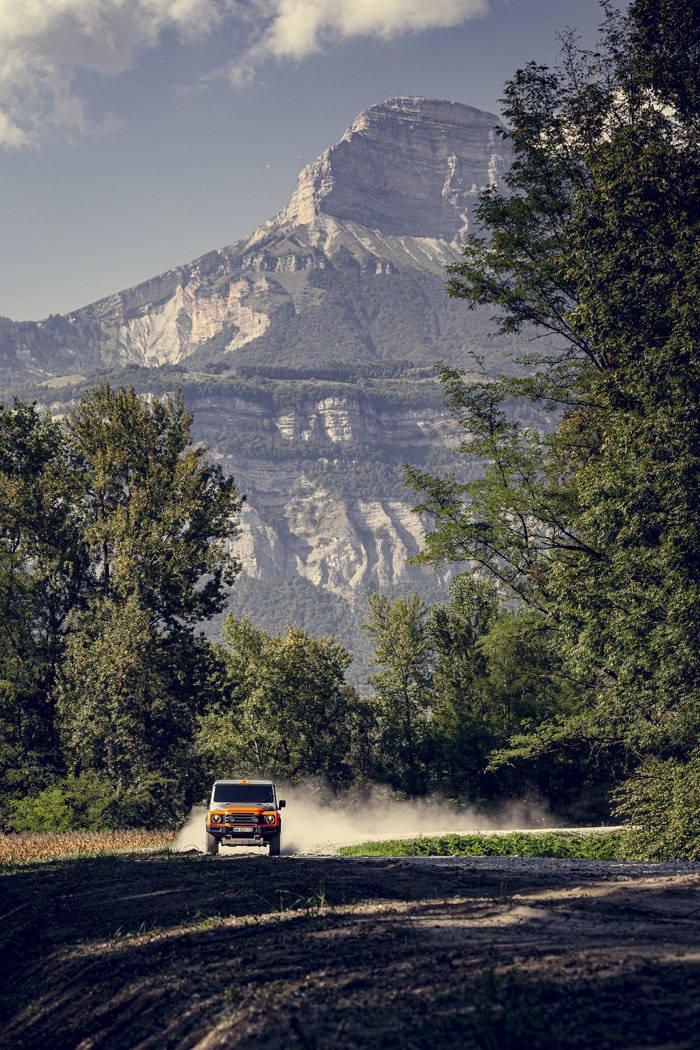 "We set out to design a modern, functional and highly capable 4x4 vehicle with utility at its core", said Toby Ecuyer, Head of Design. "A design that is 'easy-to-read', with no ambiguity about the Grenadier's role in life. There to do everything you need, and nothing you don't. Nothing is for show. Modern engineering and production techniques ensure the Grenadier is highly capable, but we have been able to stay true to the essence of creating a utilitarian vehicle that will stand the test of time."
Built from the ground up on an all-new platform, the INEOS Grenadier is designed to meet the demands of its future owners for a rugged, capable and comfortable go-anywhere working vehicle. And they're putting in extensive testing to make sure the Grenadier lives up to these claims, with those 100+ prototypes to accumulate over one million miles collectively, on all terrain and in all weathers, tackling notorious proving grounds used by the world's most capable off-roaders. They're leaving no stone unturned.. literally.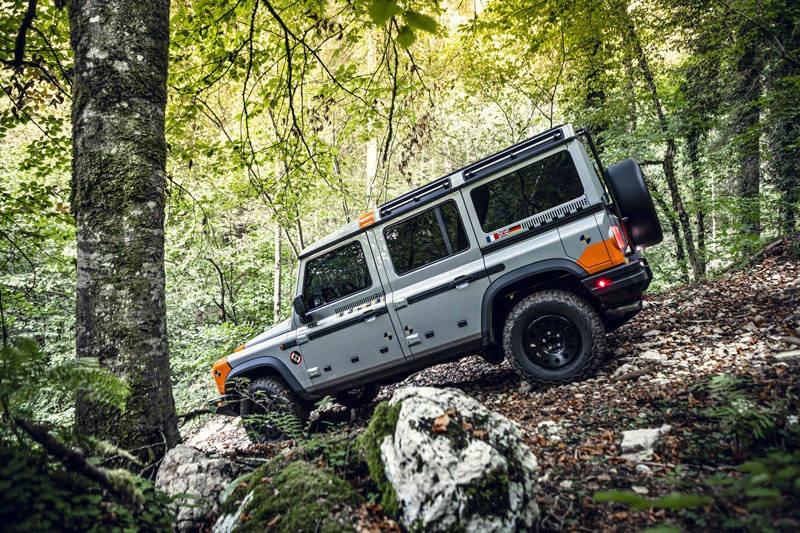 Since INEOS knows that few people will drive their Grenadier exclusively off-road, or that owners may need to drive a few hours to their favorite off-roading spot, they've packed the Grenadier with all of the technology you expect from a modern vehicle, allowing you to sit comfortably for hours on the road. That means supportive seats, sound insulation and refined engine tuning to keep noise and vibration to a minimum. The entire drivetrain ensures a smooth transition from the tarmac to the trail and back again.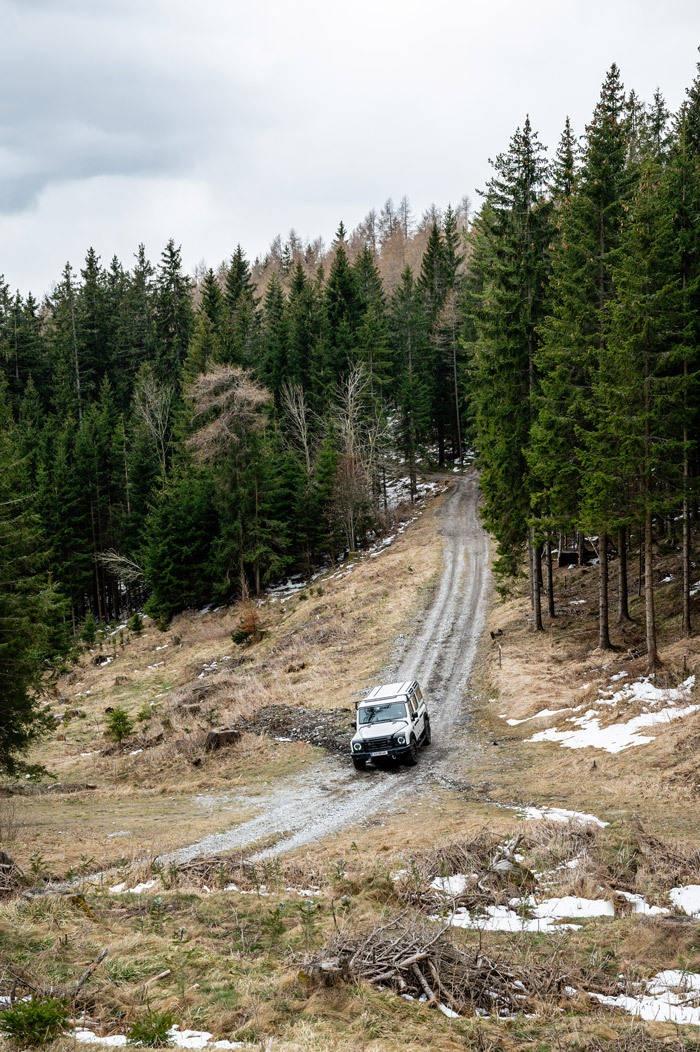 Given that the Grenadier was purpose-built from the ground up with off-road performance in mind, you know that it will be tough, durable and capable, a working tool you can rely on. With its rigid ladder frame, long-travel suspension, serious low-end torque, two-speed transfer case, differential locks, and all-terrain tires, it's ready to tackle whatever comes its way. Bring it on, Mother Nature.
As we mentioned earlier, INEOS partnered will BMW on the powertrain side, and the Grenadier will be powered by a BMW TwinPower Turbo inline-six-cylinder engine that will provide plenty of get up and go. Exact figures haven't been finalized just yet, but it's expected to deliver somewhere around 280-300 horsepower, with plenty of torque on tap. Overseas models will also have a diesel option, but that's not planned for the U.S.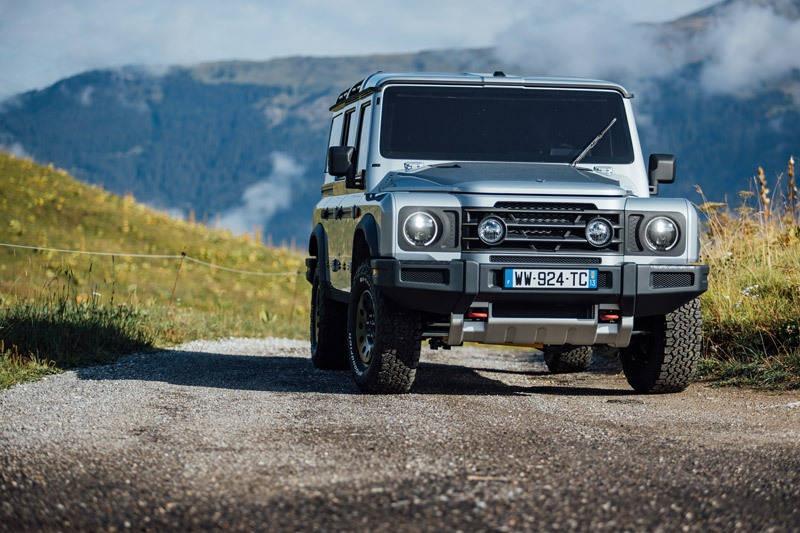 Now when I first laid eyes on the INEOS Grenadier, I expected that it would cost north of $100K, a weekend toy for rich people. Surprisingly, we were told that while official pricing won't be released until much later, they expect it to be priced competitively with high-end Jeep Wranglers and Ford Broncos, so it could start in the $60,000 range. To me, that seems like a really good deal for what you're getting.
Personally, I think INEOS really knocked it out of the park with the Grenadier. It looks properly rugged among a sea of "jelly mold" SUVs, it has the off-road chops to back it up, and it should appeal to both the hardcore enthusiasts / overlander crowd and the Mercedes G-Wagon driving folks who never plan on going off-road and just want to stand out in a crowd. And truth be told, INEOS needs both types of buyers to make the Grenadier successful.
We're excited to follow the development of the INEOS Grenadier, and for more information and to get the latest updates on the Grenadier, be sure to visit ineosgrenadier.com.