It's tough being a guy with a family, in the past you could have that two-seat coupe and be the envy of the guys at the office, but now you have kids, a wife, mortgage and you gotta be practical. (Or at least that's what your wife keeps telling you!)
For far too long, "practical" meant being boring and conservative while sacrificing "style" and "vroom" for "safety" and "space for the kids". As you know, I love Kia and I am a Kia owner myself, so I was really excited to check out the 2015 Optima prior to our trip next month for the launch of the 2016 version.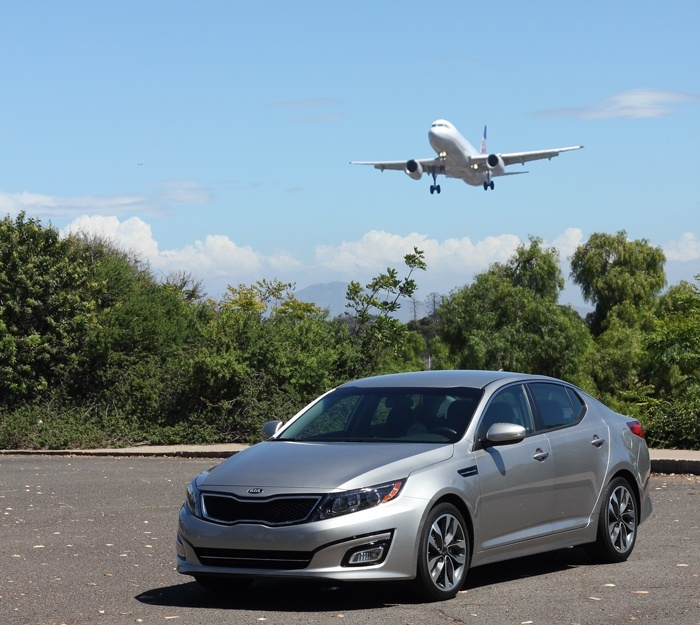 The first tin that is immediately clear is that the 2015 Optima SX is super sharp looking with lines that are somehow smooth as well as a bit aggressive. It's sorta like looking at a guy in a suit where you can see the tattoo poking out from under the cuff of his sleeves.
Starting at $25,790 for the SX, it features a 2.4 L inline 4 cylinder engine producing 192 hp and gets 23 city / 34 highway, more than enough to move the kids around from school to soccer practice.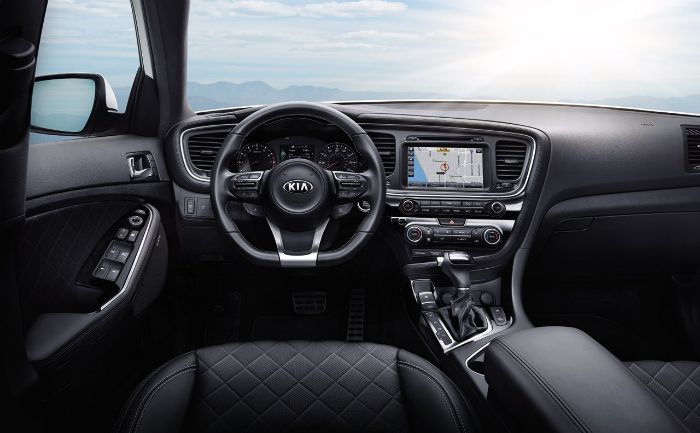 Inside though it is what I might describe as affordable luxury. This is not a luxury car but the initial thought when I got in here was wow they must have made a mistake and given me the Limited instead.
After a few moments though, I was able to confirm that it was indeed the mid-range SX model but the interior is still extremely high quality that gives a great first impression. I would have no problem inviting clients to ride with me in this car.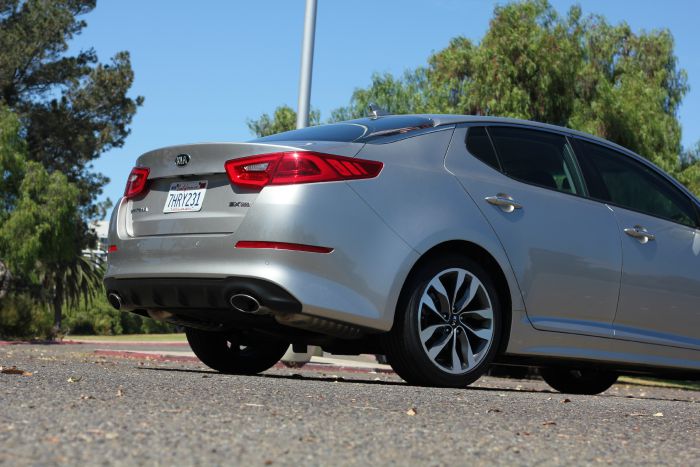 On the road, the 2015 Optima performs great as well (though our experience with the Turbo version clearly has spoiled us). The car has a satisfying amount of torque to shoot forward from a stop sign as well.
In just a few weeks, we're headed to Aspen to review the brand spankin' new 2016 Optima. Stay tuned for more!