This custom Defender 90 Convertible from E.C.D. Automotive Design is outfitted with a five-speed manual transmission and powered by a 6.2-liter LS3 V8 engine.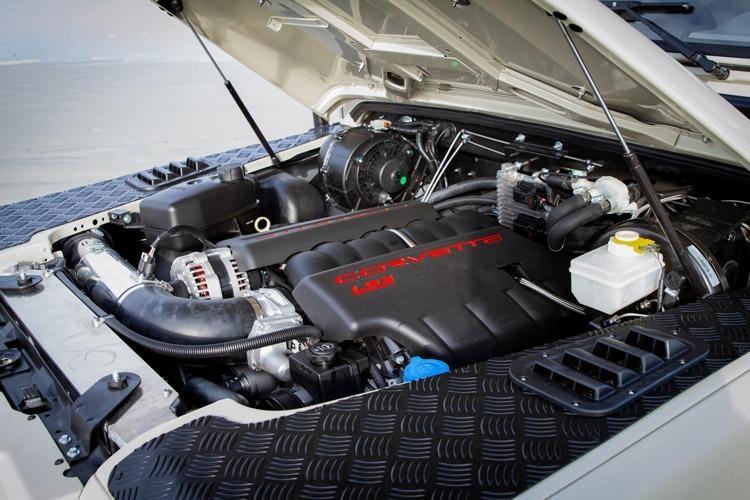 E.C.D. Automotive Design, the award-winning creator of high-end luxury vehicles, locally delivered a Defender that is undoubtedly one of the most thrilling off-road vehicles the company has produced to date - a custom Defender 90 (D90) Soft-top powered by a 6.2-liter LS3 V8 engine with 430-horsepower.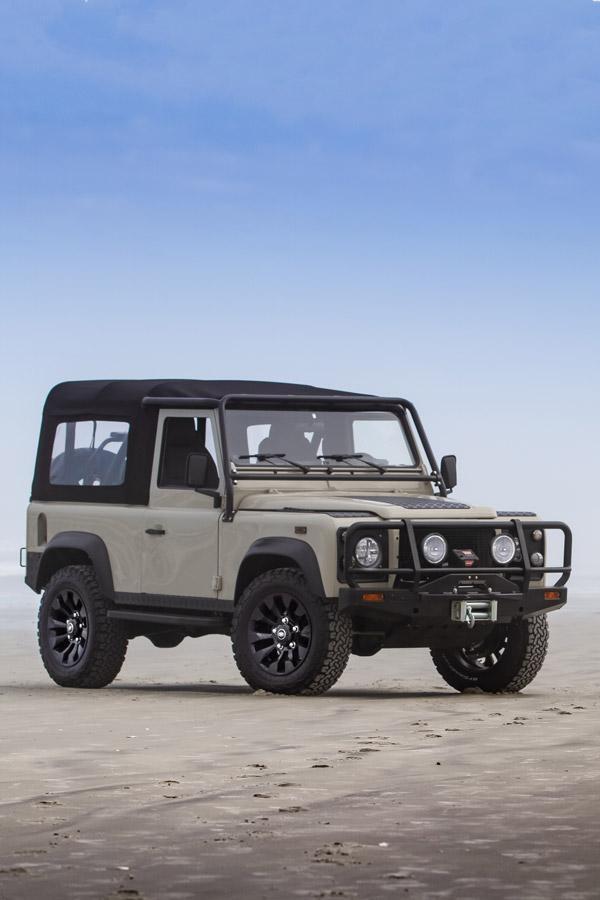 The "fun factor" of driving this custom D90 isn't entirely from having the soft-top off in Florida while cruising the beach-line, it's from shifting through the gears of its 5-speed manual transmission. This D90, called, Project Ranger, delivers a full senses-engaged driving experience with the soft-top off, its manual transmission, and the sound of its Borla Performance exhaust system. Project Ranger is finished in full gloss paint in the color, "Terrain," a Ford color exclusive to their Raptor model, and is matched with 18-inch Sawtooth alloy wheels in black to compliment the exterior.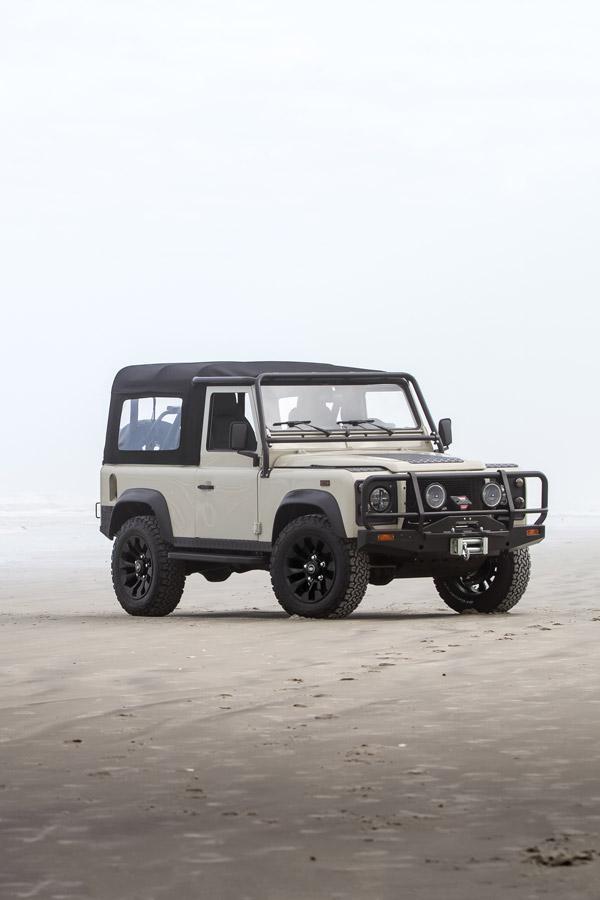 The client already owned this North American Specification (NAS) Defender 90 and sent it to E.C.D. for a full restoration. Knowing the top was going to be off most of the time in Florida, the interior was designed to be more utilitarian than luxury. It's upholstered in a charcoal-colored, weather-resistant canvas throughout.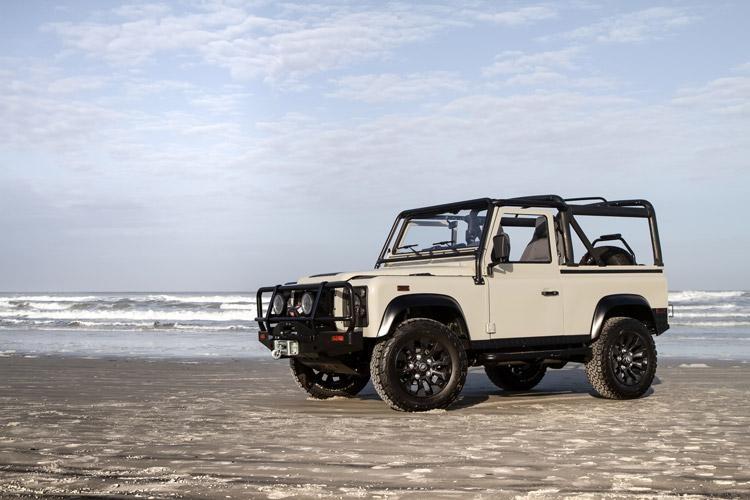 "Driving a D90 Soft-top with the LS3 and manual transmission is an absolute blast. Tearing up and back down through the gears is something we all enjoy here at E.C.D.," says Tom Humble, co-founder of E.C.D. Automotive Design.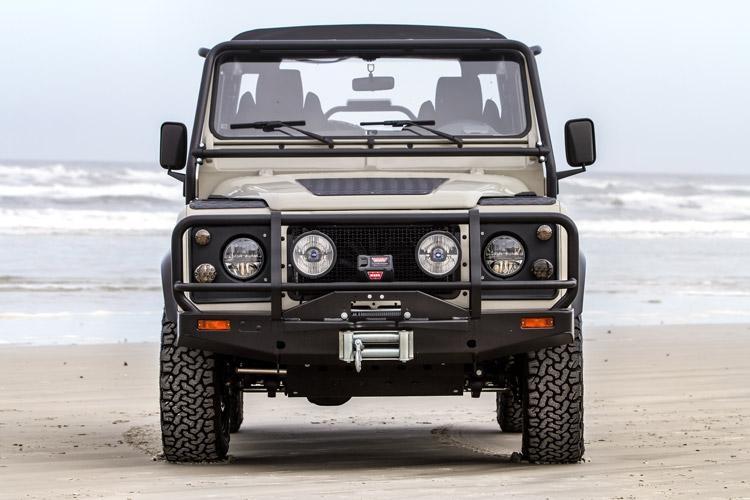 Project Ranger Vehicle Specifications
Model – Custom Defender 90 Soft-top
Engine – 6.2L LS3 V8 engine with 430-horsepower
Transmission – 5-speed manual transmission
Exhaust – Borla Performance exhaust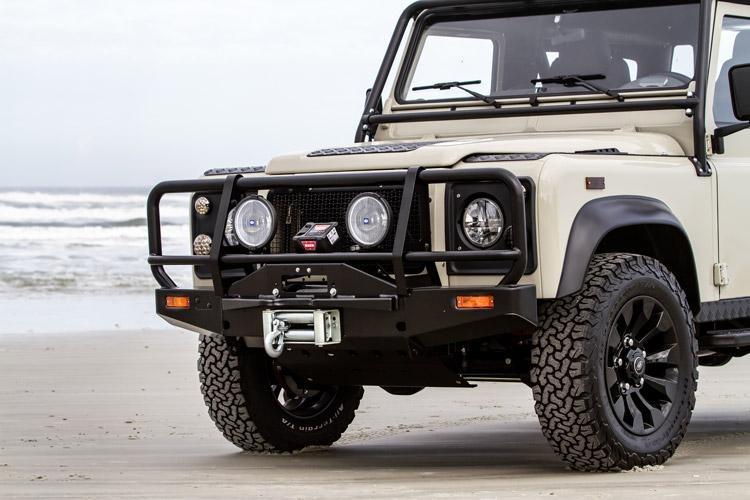 Exterior
Paint Color – Terrain in a full gloss finish
Wheels – 18" Sawtooth alloys in gloss black
Tires – BF Goodrich All-Terrain T/A
Front Bumper – ARB front bumper
Winch – Warn Industries
Grille – Classic mesh grille
Additional – Steering guard in black; Full-length checkered side steps; Full checker pack; KBX wing-tops; Automatic headlights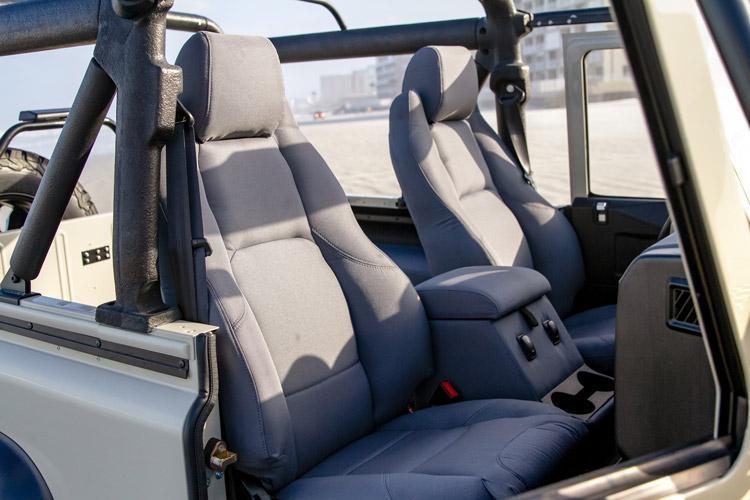 Interior
Front Seats – Exmoor Elite
Load-area Seats – Removable bench pads
Upholstery Material – Weather-resistant Canvas
Upholstery Color – Charcoal
Dash – Puma dash with waterproof canvas on the top sections
Steering Wheel – Startech LR leather steering wheel
Gauges – Moal Bomber gauges in red & black
Door handles – CNC machined aluminum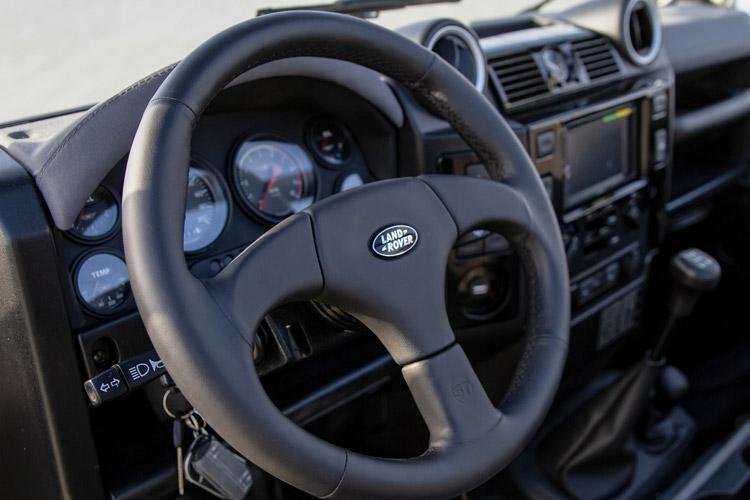 Electronics & Audio
Radio – Sony infotainment
Speakers – JL Audio 8-speaker amplified sound system with a subwoofer
Additional – Wireless charger for mobile devices; USB ports
More Photos of this Amazing Land Rover Defender "Project Ranger" ...