NASCAR is a unique motorsport in a number of ways but probably the most profound is the family-friendly culture. While many races offer a great opportunity for fathers and sons of all ages to have a fabulous experience, NASCAR has heritage and tradition firmly embedded in the core of the experience. While NASCAR as a league was founded in 1948, the tradition goes back far longer to the bootleggers of Appalachia and the speed enthusiasts racing on the beach at Daytona. Over these more than 100 years of stock car racing heritage, there has continued to be a deep connection shared between fathers and sons. Not only in the stands watching the races and cheering on their favorite teams - but generations of drivers passing the thrill of driving fast from father to son as well.
Clint Bowyer:
What Is Your Best NASCAR-Related Moment With Cash?
"The win last year in Martinsville, but I've had a lot of them. Being able to bring those kids to the race track and being able to see the pride that your son has in you for being a race car driver and being in the sport of NASCAR is a pretty damn cool feeling."
So What Was That The Best Moment, Or Have There Been Better Moments That We Haven't Seen (With Your Son At The Track)?
"As you look at it over the summer, like I say, he's been with me for a lot of it, and what other sport can you take your kids to work and be able to enjoy things like that with them, and for me as a dad, I mean, there's not much better - and all you dads know this - than looking over and sharing one of your cool moments and looking over and the only person with you is your son. That's pretty special."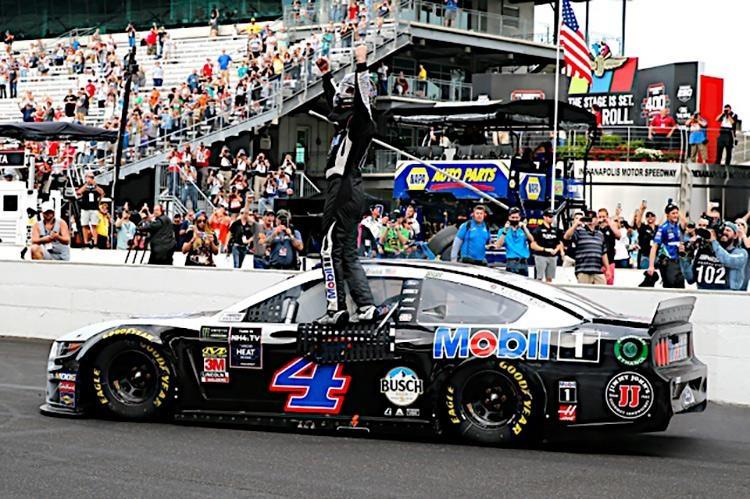 Kevin Harvick:
The Post-Race Celebration At Michigan Last Month. Is That The First Time You've Taken Keelan For A Burnout And Some Donuts? Can You Walk Through What That's Like For You As A Father?
"Well, for me as a dad it's probably the coolest thing that you could ever do. This is my job, and a lot of people don't realize how family-oriented NASCAR racing really is. He comes with me all summer, same thing we've done for the past few years. For me it's making those memories, and to be able to do that with him and -- heck, he may never get to do a donut in his life or hear 40,000, 50,000 people screaming and yelling, and that enthusiasm of the excitement from the crowd.
Whats Kevin Harvick Most Difficult Part Of A Race?
"Restarts, definitely restarts. The chaos and the mass of moving cars."
What Is Your Approach To The Playoffs That Begin Next Week In Las Vegas?
"I would use the word SURVIVAL. I mean really, it's just making to the next round. You've got to keep pushing to stay near the top so you can move on. It's that grind you have to do to keep pace with the other drivers."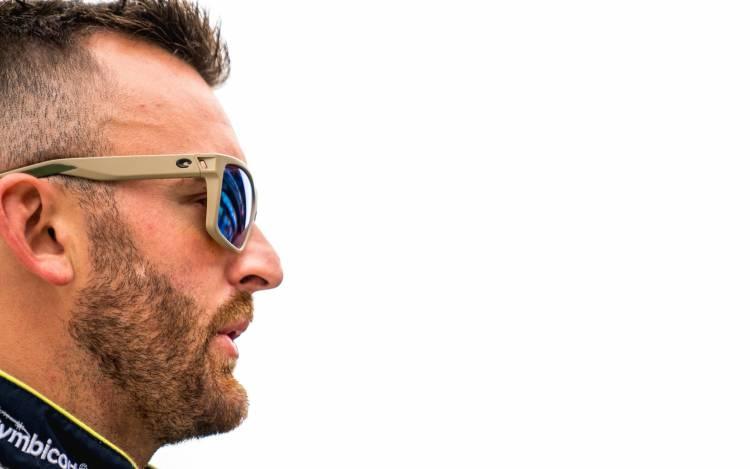 credit RCR
Austin Dillon:
Austin Dillion driver of the no. 3 Symbacor Chevrolet Camaro is a multi-generational driver in NASCAR and he emphasized how NASCAR wants families to come to races, watch races on TV and pick out a driver and stick with that driver for their whole career. Then when those kids have kids they bring their kids and they in turn pick a driver. I had this very same scenario with my son as I was a big Dale Earnhardt fan and he picked Dale Jr. as his top driver and Jimmie Johnson as his other favorite driver to follow through their ups/downs/win totals, and with Johnson all his 7 championships.
So What Would Your Favorite Race Moment Be With Your Kids?
"Well having your kid at the track for win would be a pretty cool experience. I couldn't think of anything better. My father used to bring me to the race track and I feel very lucky that I got to experience that as a kid."
What Was Your Favorite Part Of Being At The Track When You Were Young?
"It was the wins and having pizza after the race. I also liked running around with the other driver's kids at the track."
What Is The Most Difficult Part Of A Race For Austin Dillion?
"I would say pit road. Getting on pit road, maintaining pit road speed and getting to your pit box."