The FIA World Rally Championship (WRC) is one of the most prestigious motorsport events in the world and WRC 10 racing simulator is the ultimate way to celebrate its 50th season (coming in 2022). This game features 120 special stages, 6 historic rallies, 4 new 2021 rallies and introduces a special "retrospective mode" that allows players to relive 19 events that shaped the sport's history. Oh yeah and it features 20 legendary cars from all your favorite manufacturers.
Fans of WRC 9 will love WRC 10 and frankly, folks that found WRC 9 too much of a simulator and not as arcade-like as other racing games out there will find the same here too. Those elements really haven't changed much since WRC 8 and the realistic physics make it exciting ... even if it is a bit challenging to play for folks like myself that - while rally racing fans ... are honestly more in favor of an easy to play arcade experience.
That's fine though, but WRC racing fans need to know that this is absolutely a more serious game for hardcore gamers that are looking for gorgeous settings, historic details, and the opportunity to live out their fantasies of being a race team owner.
That being said, they do make attempts to make it more accessible with driver aids, tutorials, and the ability to adjust difficulty and timing.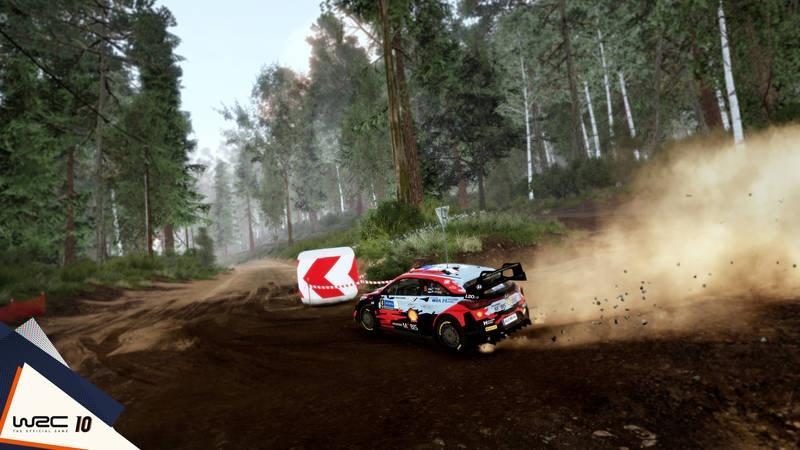 Career mode for instance has been updated with a livery editor allowing you to further customize your cars and you can also name your co-driver, adding a bit more immersiveness to the game.
One of the challenges that this year's game - modeled after the 2021 season, is that the pandemic caused various changes to the real-world racing schedule and so not all of the actual races are featured. However, we do get Croatia Rally, Rally Estonia, Ypres Rally Belgium, and RallyRACC Rally de España from the 2021 WRC schedule, but for instance, the Finland Arctic Rally was not included while Sweeden's canceled event is featured in the game.
Full list of cars featured in WRC 10:
Subaru Impreza WRC 1997
Mitsubishi Lancer Evo V
Toyota Celica Turbo GT4
Audi Quattro (A1 1981 & A2 1984)
Toyota Corolla 1999
Citroen Xsara WRC 2005
Ford Fiesta WRC 2017
Citroen DS3 WRC 2011
Lancia Stratos
Lancia Fulvia
Fiat 131 Abarth 1980
Peugeot 205 T16 (Evo 1 & Evo 2)
Lancia 037
Lancia Delta (Intergrale Evo & 4WD 1987)
Alpine A110
Toyota Yaris WRC 2017
Ford Escort MkII1973
Porsche 911 GT3 RGT
Proton Iriz RS
Rallies Featured in WRC 10:
Monte Carlo
Sweden
Kenya
Greece
Italy (Sanremo features three different versions, including 1981, 1997, and 1998)
New Zealand
Spain
Portugal
Finland
Argentina
Germany
Mexico
Those who buy WRC10 Deluxe will also get the Lancer EVO 5 including Historical Content and the Arena Panzerplatte Stage set in a German tank training base.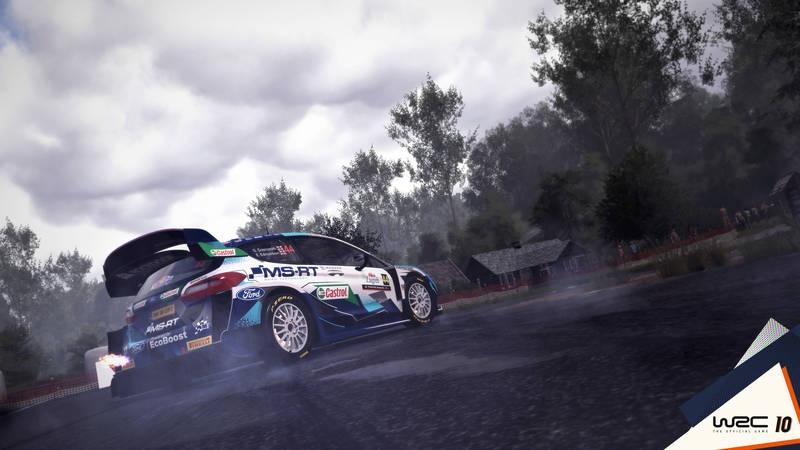 Ultimately it's hard to say much more about this game since it is exactly what you'd expect. WRC 10 delivers everything you loved about playing WRC 8 and 9 ... but with bug fixes and tweaks well as the updated 2021 racing circuit.
That being said, true World Rally Championship fans will want to buy it for one reason only ... the historic rallies and cars. The addition of these historic races and cars makes the game a special opportunity for dads, grandpas, and sons to share an intergenerational experience talking about the "good ole' days" and how racing culture, technology, and world politics has changed in the past half-century.
This isn't just limited to the historic cars and race team sponsors but also the billboards and signs along those tracks will reflect the historic settings as well.
WRC 10 is available now for pretty much every game console out there except Nintendo. PC Gamers can download it from Steam as well as Epic.