Typically when I travel, I have a carry-on bag and backpack. Sometimes though, for quick overnight trips I honestly don't need that much space and it would be nice to travel with just a single bag. Unfortunately my backpack wasn't designed for clothes and my carry-on bag certainly wasn't designed for carrying my laptop and paperwork.
That's why I was excited to be contacted by Targus who offered me the opportunity to review their 15.6" Mobile VIP 4-wheeled business and overnight roller.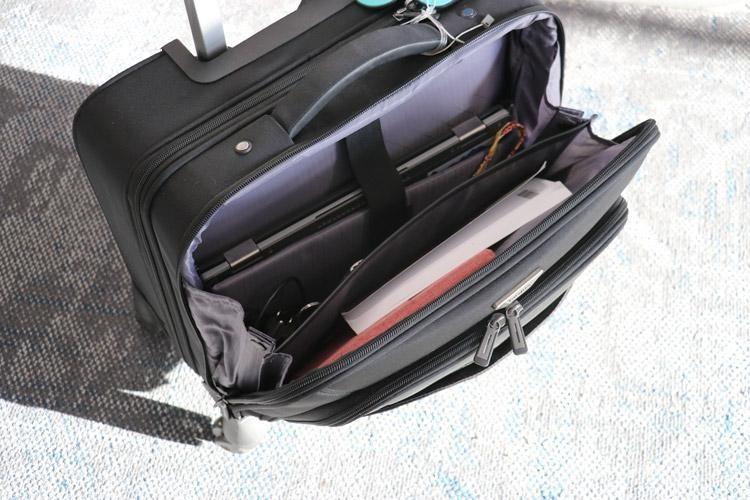 While this Targus VIP Roller isn't a bag that's right for every trip, those who do a lot of one-night trips will find this to be the perfect size. For me, I found that it was perfect for holding my laptop and charging cables though for my DSLR it took up space in the clothes compartment.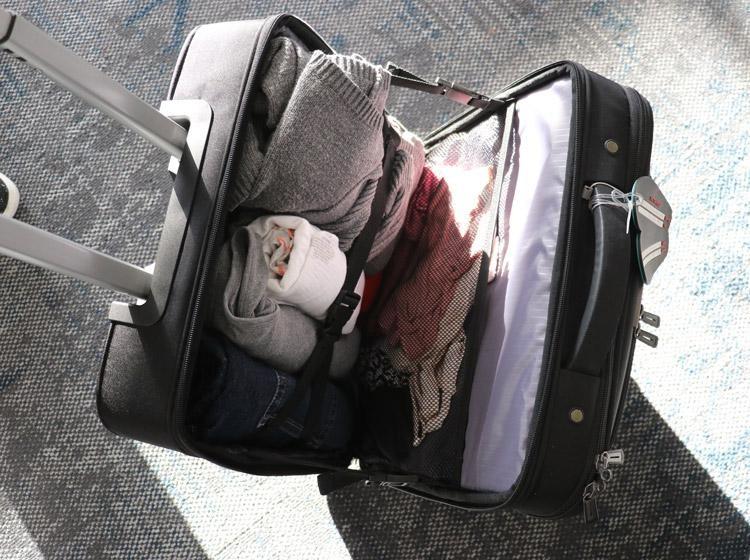 Inside there is one main section that was perfectly sized for a change of pants, shirt, and a light sweater - or perhaps workout clothes. On the other side was a mesh pocket for underwear or other flatter items. I appreciated that it was easy to organize here with both a strap to hold the items in the bag, as well as side straps so I could open the main compartment to grab an item, but not have it open completely.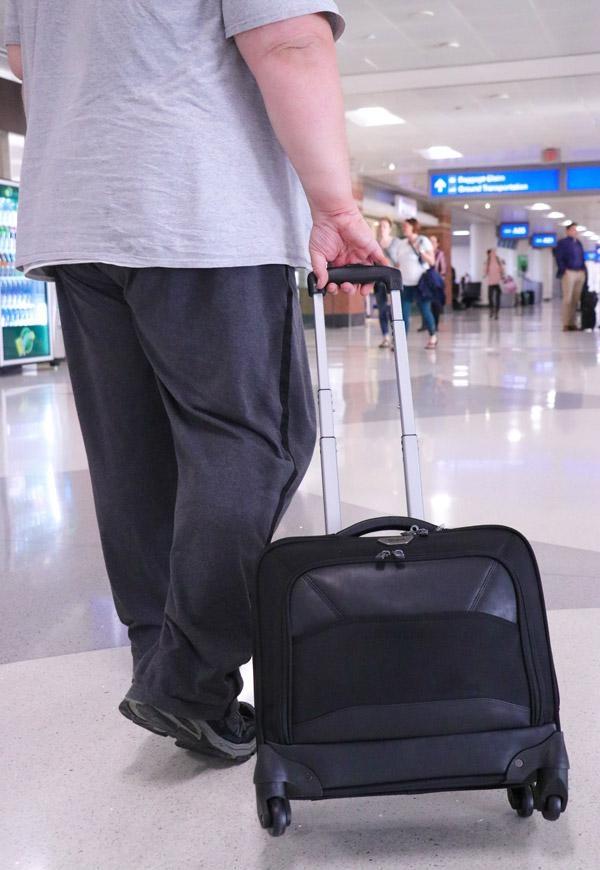 The material is nylon with leatherette accents and handles, pull tags, and zippers all appear robust enough to not break easily. Similarly, the handle was comfortable for carrying by hand as well. At only $139.99, this bag is priced for those who want something that looks sharp and is able to withstand the rigors of being on the road regularly. It does a great job at that mission and anyone who does quick trips on a regular basis should consider adding this to their list of travel gear.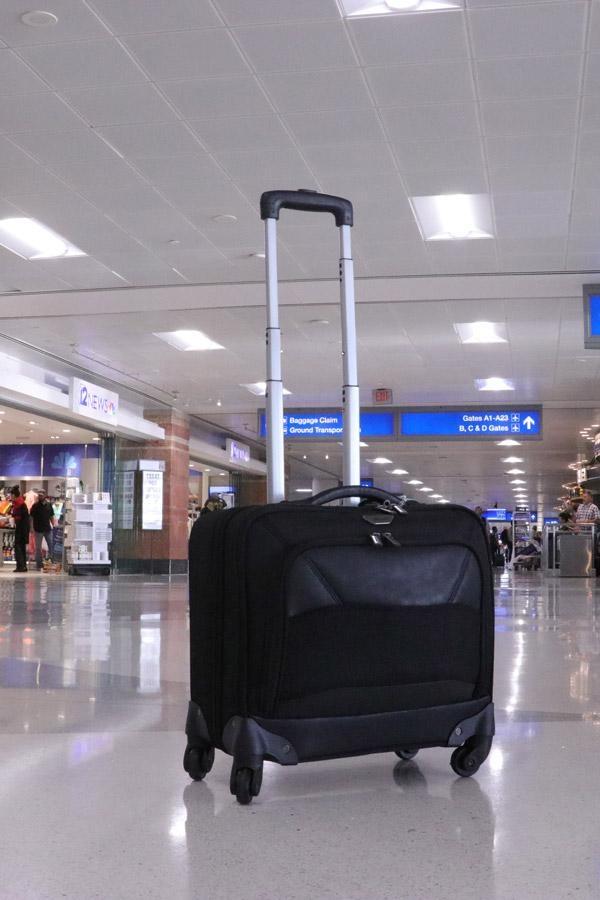 Overall, this bag is very well designed and wheels operate smoothly on a variety of surfaces including carpets as well as hard surfaces. The wheels spin well in all directions and on two wheels at an angle as well as four wheels upright.
My only nit is that when fully extended, the handle felt a bit wobbly. However, I didn't notice it till just now while writing that in fact the handle didn't always extend properly. If you notice in the image above, the handle is not evenly extended on both sides for some reason. This really didn't impact the overall performance of the bag but the handle - while comfortable to hold while pulling it through the airport, isn't the strongest part of this particular product.
You can purchase the Targus 15.6" Mobile VIP 4-Wheeled Business and Overnight Roller bag on their website.
Full Specifications and Dimensions:
16" Laptops and Under
Black
Roller
Good
23 Liters
Mobile ViP

16.93" x 16.13" x 7.48" (W x H x D)

8.21 lbs

10.43" x 15.23" (W x H)

6.75" x 11.00" (W x H)