Toyota was always "my parent's car brand" it was safe, dependable, affordable, and while all of those things are positive attributes for a car brand it was also boring and conservative. While Toyota is still among the more conservative brands out there, in the past couple years they have begun to introduce more power, improved designs, and tried new ideas. When they introduced the Avalon TRD last year it was a bit confusing since the Avalon had always been a "grandpa car". Now though, it fills a unique spot in the marketplace and so I was excited to take it for a spin.
The 2020 Avalon TRD comes with a 3.5L V6 producing 301hp and 267 lb-ft of torque and 22/31 mpg fuel economy. This is the same engine that is available across all of the non-hybrid versions of the Avalon but for a car that looks like it is sporty, I felt disappointed that they didn't do something to eek out an extra bit of power. Considering the Avalon weighs substantially more than the smaller Camry, this puts it naturally at a disadvantage when it comes to performance.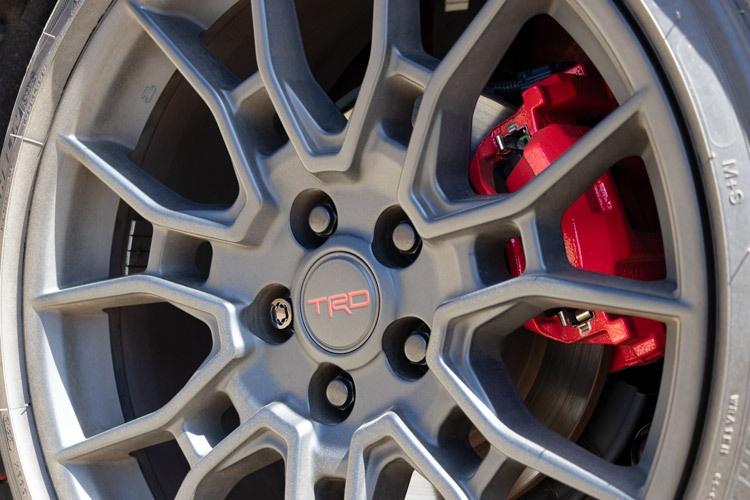 I'm still not sure what to make of the Avalon TRD. While a full-sized sedan is generally tuned more for a soft and comfortable ride, the TRD version was tuned to have a stiff suspension that holds well in corners and a transmission that feels more sporty than what you might find in the Limited or Touring editions. With the addition of 19" TRD matte-black alloy wheels and a TRD cat-back dual exhaust, and 12.9" front disc brakes with red calipers poking out through the spokes in the wheel is looks like something fun, unique and distinctly sporty.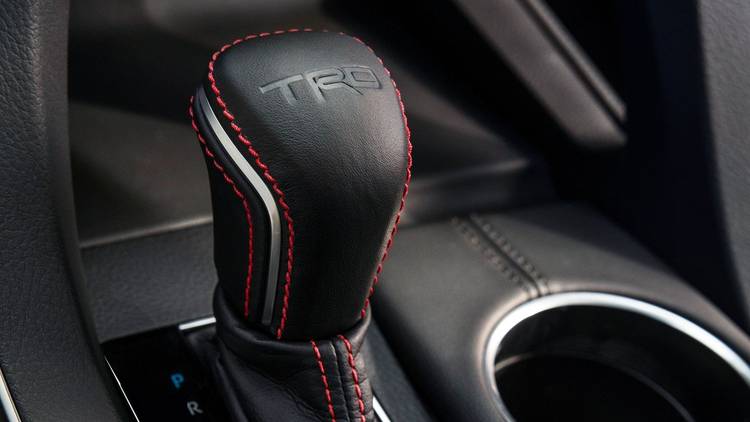 Throughout the vehicle, you'll find TRD imprinted on various parts so that anyone who looks at it clearly knows this isn't just some conservative full-sized sedan.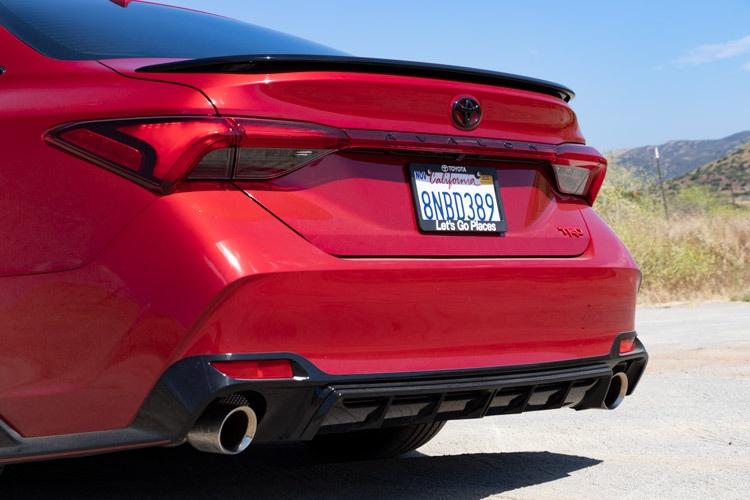 What's odd is that the non-TRD version of the Avalon is a good vehicle already. I'm not sure why they would have created a trim like this where the performance delivered doesn't match the promise. On urban streets, the Avalon TRD is too stiff to be comfortable going over bumps, potholes, and other obstacles. On open roads though, it was fun to drive but the long-wheelbase makes it less nimble in corners and the engine, while sufficient was never something that I could get excited about.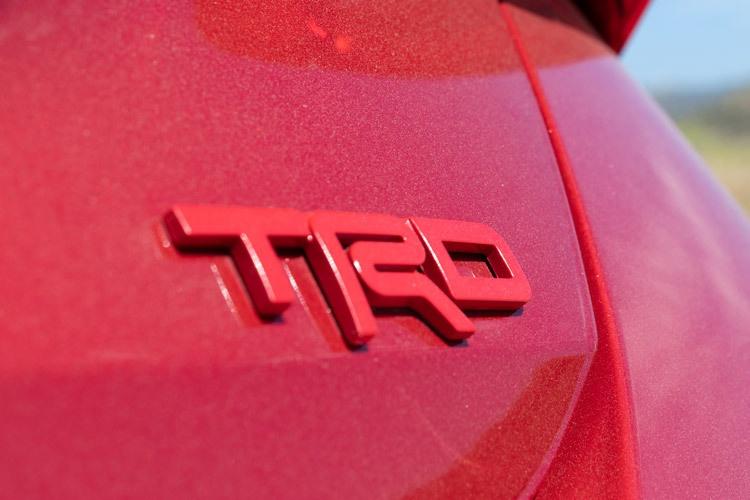 That being said, I probably wouldn't be talking about the 2020 Toyota Avalon at all right now if it weren't for this new trim level so from that perspective it worked from a marketing perspective. In fact, I have nothing bad to say about the core Avalon. It has all the tech and safety features that you need in a full-sized sedan and plenty of comfort as well both in suspension as well as seats and cabin space.
Priced at $42,375 vs $42,575 for the Touring, make sure you test drive both models. Ultimately I think this might be one of those products that draw your attention and then after comparing models and taking it for a test drive, you ultimately pick the Avalon Touring or Hybrid Limited Instead. If Toyota were to release a bigger engine or slap a turbo on the current version then it might deliver on its sporty looks and the stiff suspension would be an asset.
Either way, I still had fun driving it around San Diego and exploring a variety of terrain and having more fun in the Avalon than I thought I would!