When the folks at Solid State Logic reached out to me to review their new microphone I was completely excited. I need a good microphone, the one integrated into my webcam has been "good enough" but over the past few years I've become disatistifed with it's quality for anything more than basic Zoom chats. However, the fancier mics that I've tried tend to be bulky and visually become part of any video that I'm doing while all I want them to do is help make my audio better.
The SSL CONNEX on the other hand looks just like those table top models that I was used to using in conference rooms but is designed to connect directly to your PC by USB. A Perfect match made in heaven? We'll see ...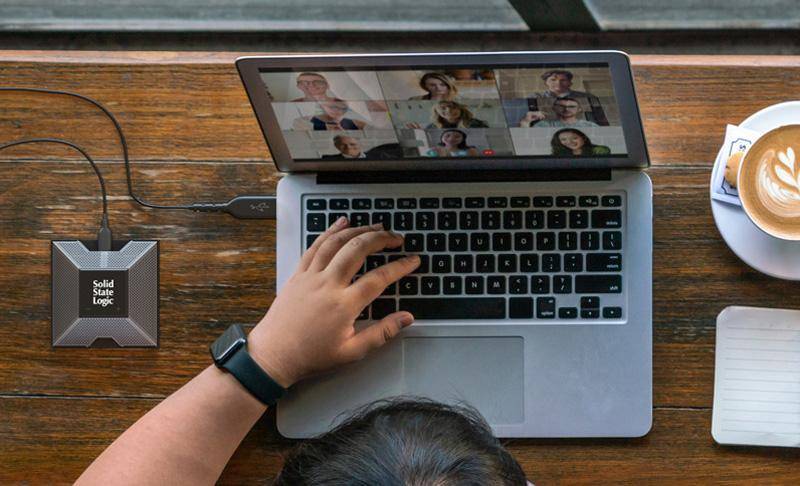 This SSL CONNEX is a good product if you have space on your desk to hold the microphone or are doing interviews across the table for instance. The sound quality is very good as you'd expect from a company with a legacy of producing audio products for more than 50 years.
However, for my purposes as a USB microphone for podcasting, live streaming, and Zoom sessions it was just not the good fit I was hoping for.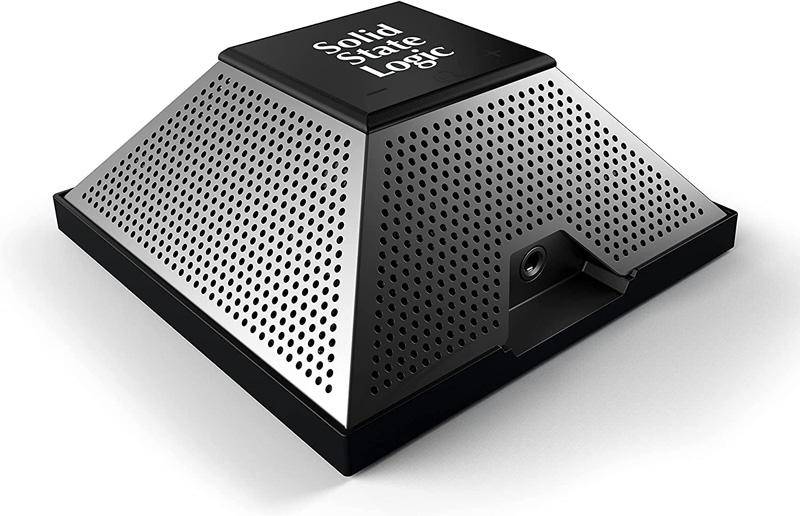 This came in two areas
First, it has a considerable footprint on my already very limited desk top. This was even more of an issue when you consider taking it on the road to do recordings from a cruise ship cabin or a hotel room for instance. While it does have a 1/4" tripod mount as well as mic-stand thread adapter, it looks pretty ridiculous like that and was no longer discrete.
Second, while it was certainly made to be chic and minimalist in design, that also means that it completely lacks any sort of buttons or knobs. While I found this a bit confusing to switch between them in testing, here is what you can expect:
White: Solo mode: Optimized for a single sound source from the front of the unit, e.g. conference / WHF calls or live streaming with a single presenter. SSL CONNEX is optimized for speech coming from the front while reducing unwanted sound from back and side faces. Struggling to make clear calls in a busy office, café or airport lounge, 'White: Solo mode' is the answer.
Green: Group mode: Designed for multiple sound sources e.g. round table conference call or live streaming with multiple presenters, SSL CONNEX's quad microphone array and automatic smart mixer means all presenters are clearly heard and unwanted background noise eliminated.
Magenta: Vocal mode: Vocal mode is for when inspiration hits and you just have to record that performance. Utilising legendary SSL EQ and dynamics processing algorithms to enhance your recording or live stream, Vocal mode will reject sound from the sides and rear of SSL CONNEX making your performance absolutely sing.
Blue: Music mode: Designed for a group of musicians positioned around SSL CONNEX, Blue: Music mode allows creativity as a group be captured in all its collaborative glory. SSL CONNEX intelligently alters the sensitivity of the microphone array to reduce the noise floor and unwanted background noise. Blue: Music mode accepts louder signals as commonly found on acoustic instruments. ​ Combine this with SSL CONNEX' sophisticated studio quality processing and you're on the way to a great sounding track.
Immersive:All four modes feature an advanced immersive recording setting. This allows you to access each of the four individual mic sources for the purpose of immersive and spatial recordings or broadcasts. ​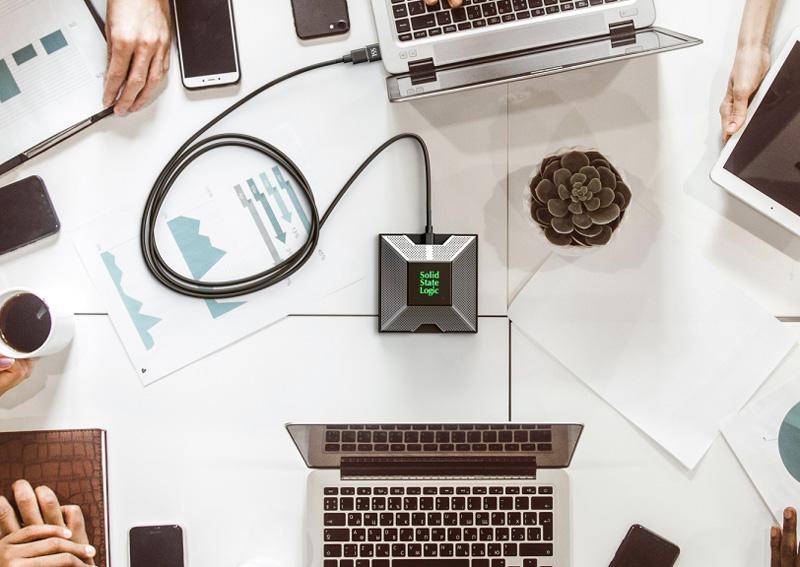 I suppose this is as much a failure on my part as anything due to the microphone. However, it should go down as a note to anyone looking to buy a new piece of gear. Make sure you understand who it was designed for ... and if that isn't you ... maybe you should stay away and try something else instead.
In this case, I'm sure that there are plenty of professional musicians and audio technicians who would not have had the issues that I did and they should absolutely consider the SSL CONNEX.
Likewise, if I were using this at work where I might be wanting to use it to record the conversation around a board room table on a zoom call or a podcast interview with someone sitting down at the table with me ... this is a great product and the sound quality is excellent too.
SSL CONNX is available on their website or Amazon.com
Key features:
Portable advanced USB microphone with high-quality quad condenser microphone array for conferencing, content creation and recording.
Sleek portable design, using high-quality components.
Optimized studio-quality processing using SSL EQ and dynamics algorithms are taken from a professional studio and broadcast products.
Acoustically designed decoupled microphone capsules.
Four pre-set user modes:

Solo (directional; e.g. individual use for conference calls, podcasting, streaming)
Group (e.g. round table discussions)
Vocal (e.g. recording singing, narration, rapping)
Music (e.g. recording loud sources)

Advanced immersive mode to access individual mic signals.
Optimized mixer settings to make sure everyone's heard.
High power 3.5 mm headphone output for crystal clear audio.
Microphone Loopback option for ambient monitoring.
Touch-sensitive controls to adjust the headphone level and mute the mic.
'Cough Switch' and 'Push To Talk' features for temporarily muting/unmuting the mic.
Backlit RGB-illuminated Solid State Logic logo indicates mic mute state and user mode.
1⁄4" camera tripod thread in base with included mic stand thread adapter for flexible mounting options.
2 m USB Type C to C cable and USB Type C (female) to Type A (male) adapter included.
USB powered.
Compatible with Windows and Mac OS.
Works with Laptop or USB tablet.