I've had the opportunity to visit a lot of different golf courses and while most are entertaining and have their unique aspects, few have the WOW FACTOR that TPC Danzante Bay does. It's a hidden gem located on the Sea of Cortez, less than a two hour flight from LA, San Diego, and Phoenix. Not only is the course phenomenal - but it's surrounded by some of the best fishing and off-road adventure terrain known to man.
We had an opportunity to explore the course while staying as guests of Villa del Palmar Loreto, an all inclusive resort located about 30 minutes south of Loreto, Mexico. The golf course and resort are completely secluded and surrounded by some of the most ruggedly beautiful terrain in the world. For those of you thinking that Loreto might sound familiar - this is one of the towns that the Baja 500 and 1000 often go through, located just north of La Paz.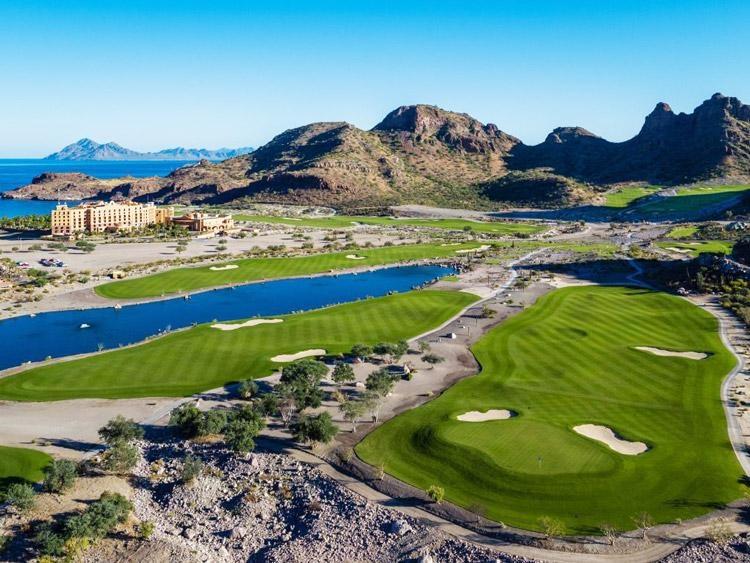 TPC Danzante Bay golf course is a new addition to the Villa Del Palmar resort. In 2016, the resort unveiled 11 holes designed by Rees Jones and last year it completed the full 18. In April of 2018 it joined the TPC Network. While the resort itself is probably a few years away from being able to host major tournaments due to the limited number of rooms currently, it is sure to attract championship players.
This year it was nominated for Best Golf Course in Mexico by the World Golf Awards and 2019 Golf Digest Editors' Choice Award as one of the Best Resorts in Mexico And Central America.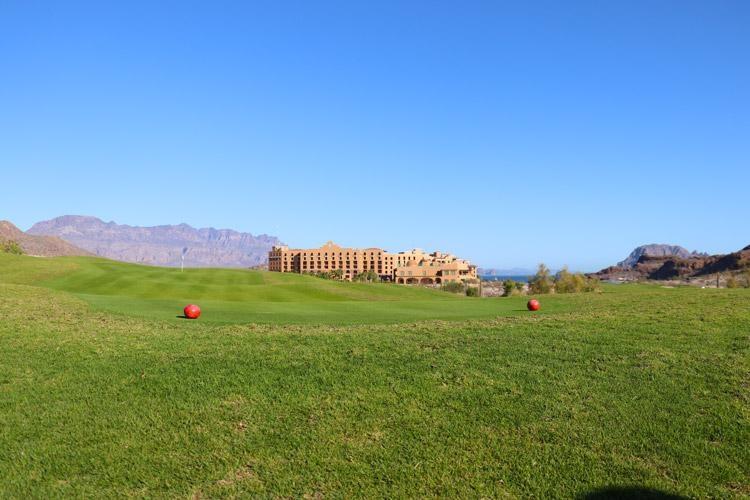 The par-72 course has a stunning variety of terrain ranging from this Old Course at St Andrews inspired putting course, to flat beach-front holes, tee-boxes perched on cliffs, and tons of elevation changes.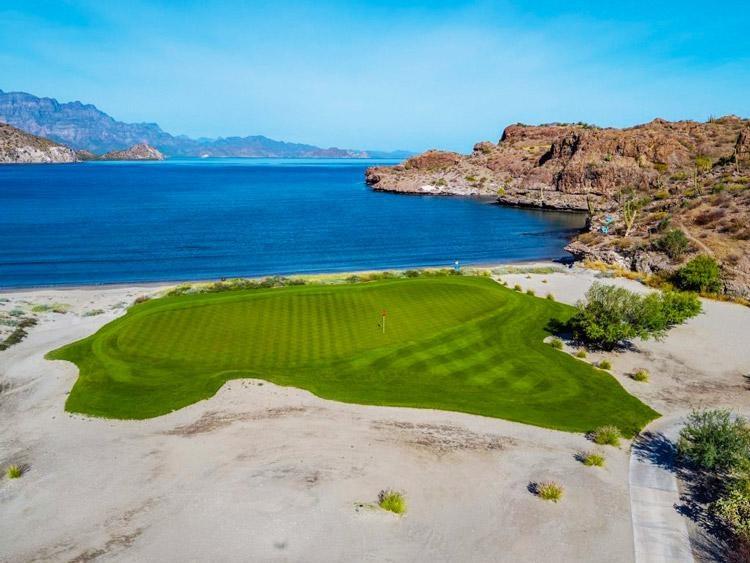 As a novice player, one thing I really liked is that despite the insanely challenging back tee boxes where you'd have to drive over canyons and challenging roughs, there was always a closer tee box. This meant that while more experienced players could get the thrill they seek - players like myself could simply have fun smacking the ball down the fairway without fear of losing dozens of balls in the process. There's even a bench there so you can relax and practice some of your golf slang terms to impress your friends back at the clubhouse.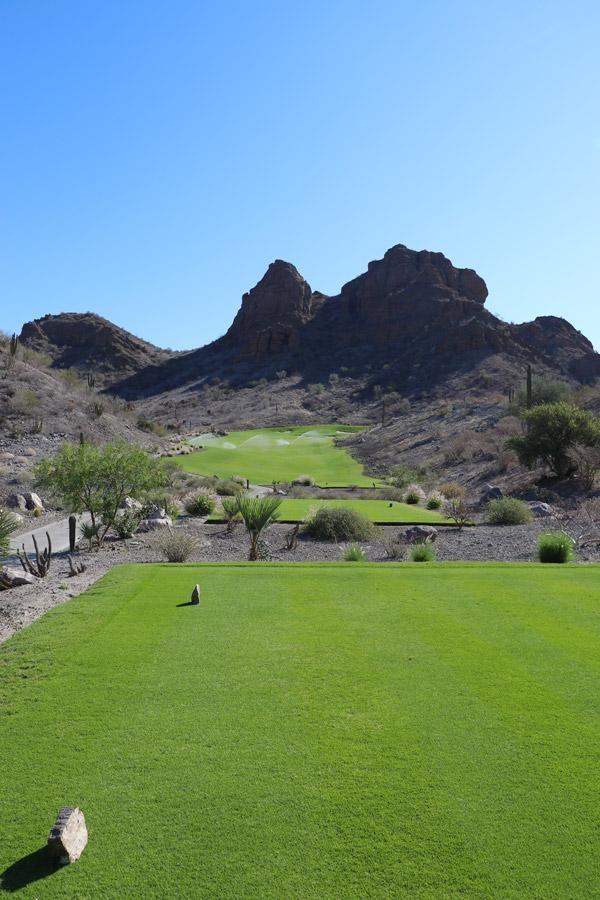 While the course itself is in phenomenal condition with near perfect tee boxes, one thing I missed compared to other courses was better telemetrics on the cart itself. For instance, it would have been nice to have better info on the length and elevation of the greens while playing. I'm sure upgrades like that will come in time though. I did like the fact that they offer Golf Boards along with traditional carts for those looking for a more fun way to play.
On-course washroom and water facilities were excellent as well. While the weather as perfect when we visited in April, this course will get hot in the summer months as well as the afternoons. Water is essential and provided in each cart as well as at various places along the course route itself.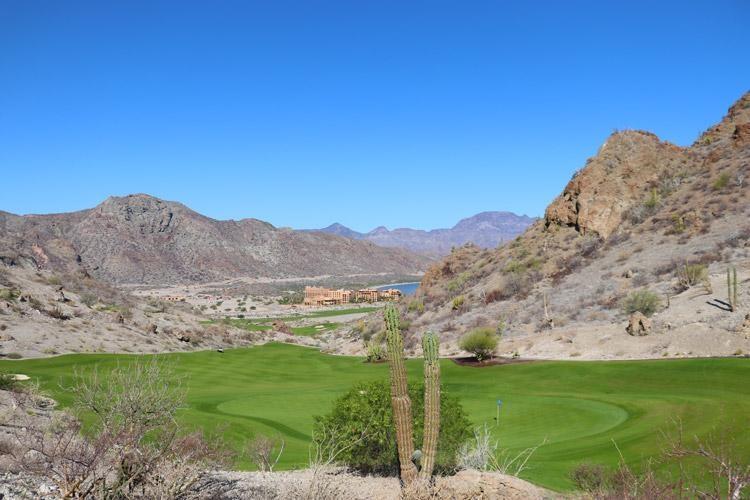 As you play through the course, it's impossible not to feel like you are building up to something exciting. Birds, lizards, bunnies, and other animals are watching from the sidelines as you make it up the mountain to hole 17.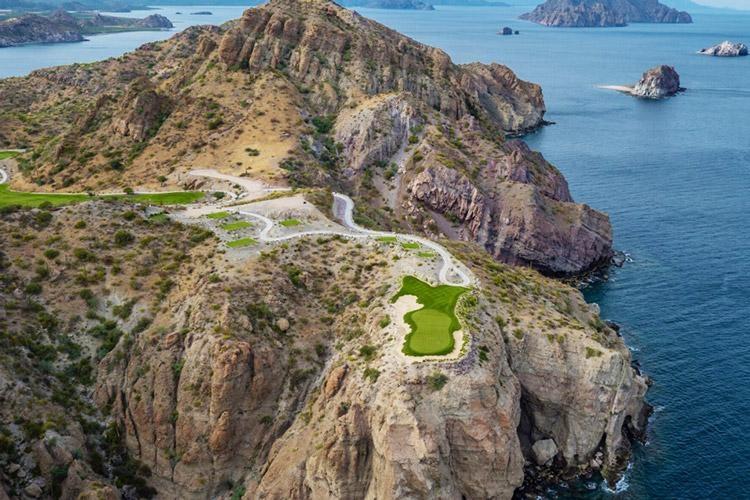 I just had to add this drone shot in to show you how far those tee boxes are and the challenge you'll be facing on hole 17.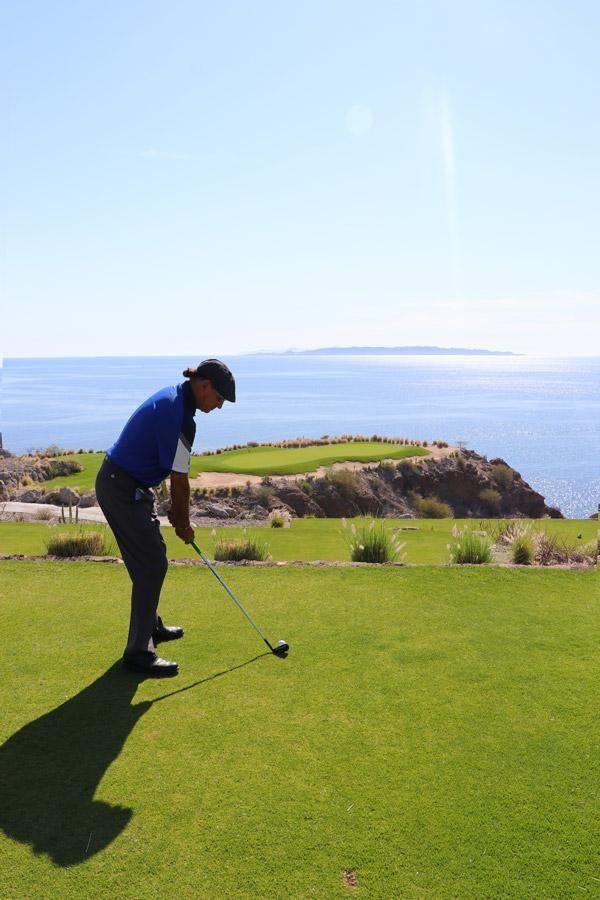 Hole 17 at TPC Danzante Bay has no fewer than eight tee boxes to test your skill. The position above is the most challenging with a sheer drop into the ocean separating players from the green.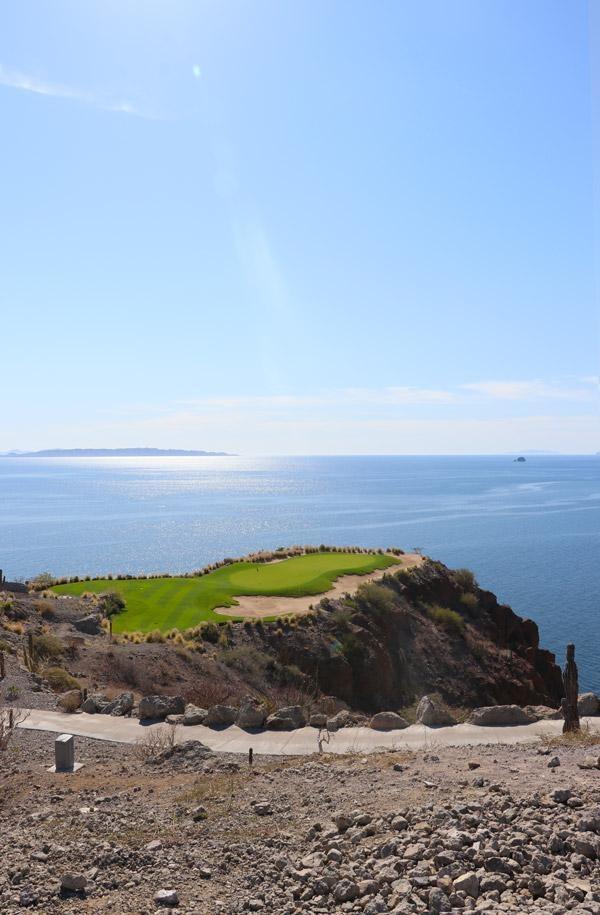 Not only is there a sheer drop - but the green itself is protected by a bunker too. Once again though, for less experienced players, there are closer - less challenging tee boxes, but holy cow ... this is one that everyone should at least try. A lost ball or two is worth the experience.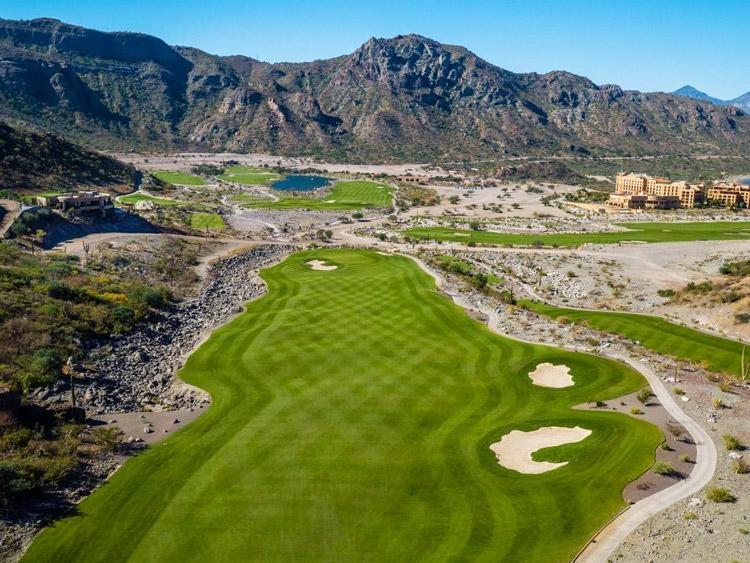 Hole 18 sends you back down the hill towards the resort again.
TPC Danzante Bay is a course that will simply take your breath away and fits perfectly into the natural and rugged landscape that surrounds it.
Not only is the course itself phenomenal here but the total package makes it one of our top picks for guys looking to play a mancation. Realistically, there's a lot of places with great golf courses and while Danzante Bay stands on its own, when you add fishing in the legendary Sea of Cortez, swimming with dolphins, riding ATVs, and of course the awesome staff at Villa Del Palmar how can you go wrong?