So, by now you're probably sick and tired of those syrupy sweet Christmas movies with princesses, puppies, friends who fall in love, and poor people who discover they actually have rich relatives. Now, it's time for some hard-hitting brutal Christmas movies the expose the other side of the holiday season with greed, lust, and violence instead. While you are probably thinking about the debate about whether or not Die Hard is a Christmas movie (it is!), there are tons more wicked Christmas movies to enjoy too!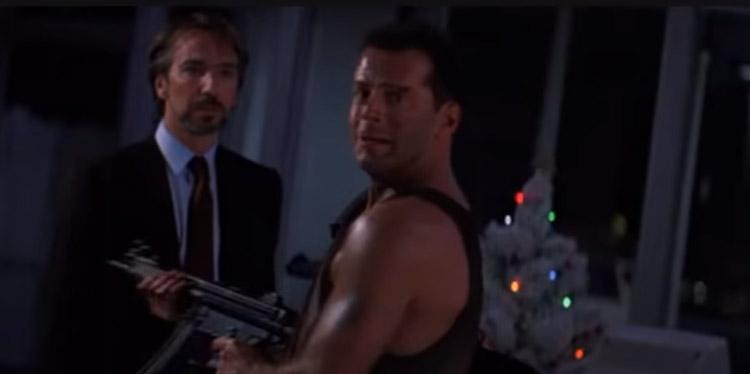 Die Hard, 1988
This is perhaps the most controversial, "Is it a Christmas Movie" on the list. In my opinion it clearly is a Christmas movie - even though it was originally released in summer. From Christmas music, to the action being set during a Christmas party, and even the whole premise of going home for Christmas to be with family makes it one of the best Christmas movies of all time. However, clearly this is meant for adults and that's why it is at the top of our list!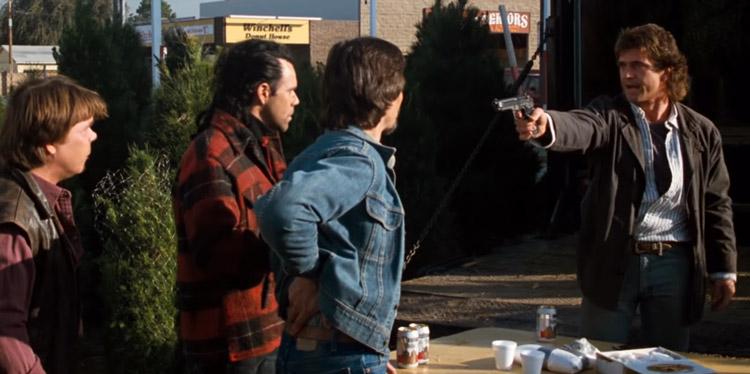 Lethal Weapon
This is possibly the second most debated Christmas movie out there. Like Die Hard, Lethal Weapon is set at Chrismas with intense action and bloody special effects but also includes themes exploring the importance of family, intergenerational relationships between men and good vs evil. There's also cocaine selling Christmas tree merchants and exploding houses dressed up for Christmas with Frosty on the roof.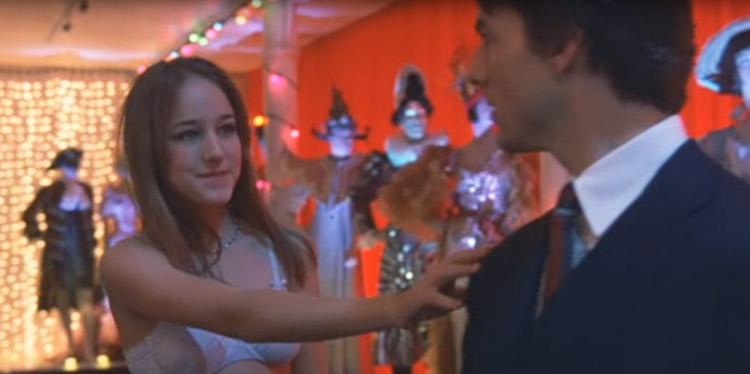 Eyes Wide Shut, 1999
Traditional Christmas movies often feature romance, secret societies, and uncovering truths about one's life during this special time at the end of each year. Eyes Wide Shut does this in its own special way through the exploration of fidelity, temptation, and social status set against the backdrop of Christmas.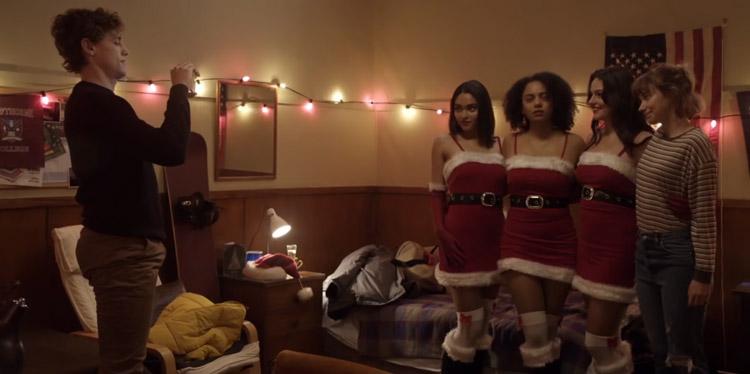 Black Christmas, 2019 and 1974
Sorority girls, stalkers, murders and Christmas music ... need I say more about this one? Black Christmas 2019 is a remake based on the 1974 classic.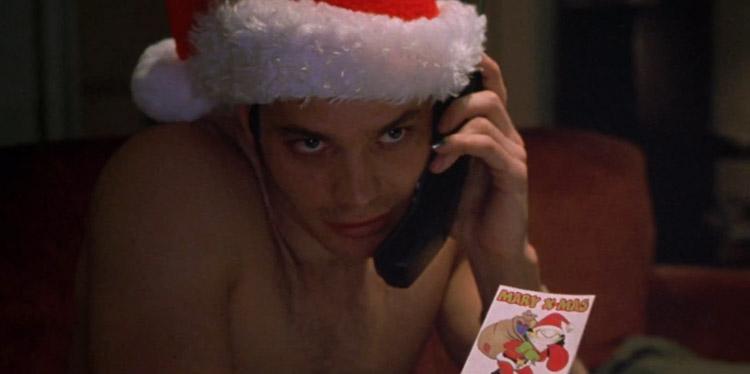 Go, 1999
Christmas is a time when friends get together, party and have fun. Not everything has to be about traditional families and so Go earns its place on the list. It is an awesome drug-fueled Christmas-time coming-of-age story featuring raves, crashing weddings, stealing cars and more. Plus, it features some of the era's best young stars including William Fichtner, Katie Holmes, Jay Mohr, Sara Polley, Scott Wolf, Taye Digs, Breckin Meyer, Timothy Olyphant, and more awesome actors than I can name here.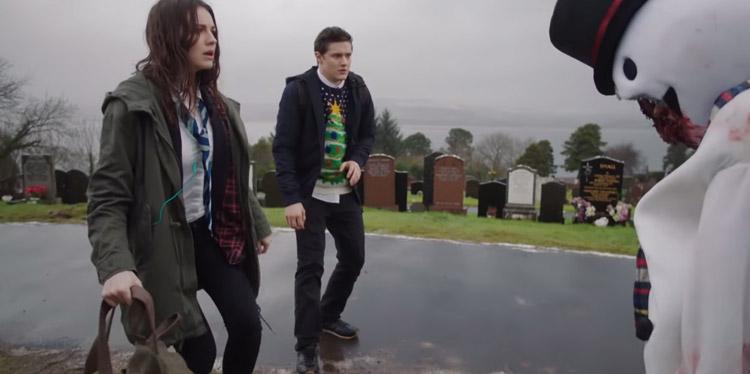 Anna and the Apocalypse, 2018
The end is here so it's left to Anna and her friends to fight off zombies at Christmas. There's some great singing and dancing involved too, because it's Christmas time!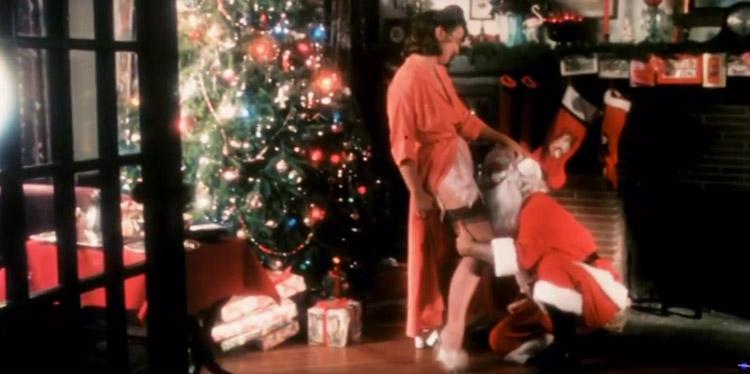 Christmas Evil, 1980
Santa knows who's been naughty or nice and this certainly isn't your typical ho-ho-ho jolly fella', so watch out!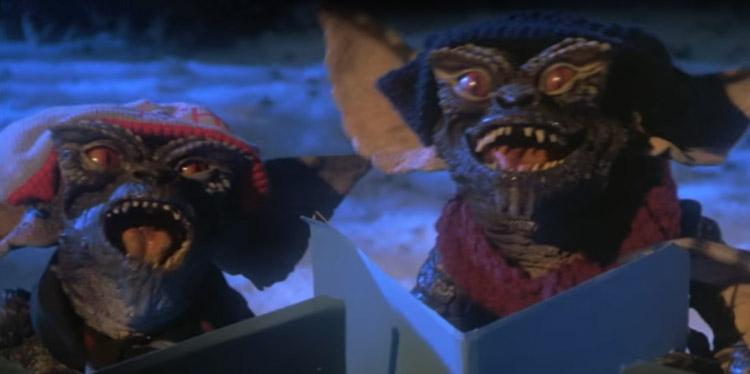 Gremlins, 1984
It all started with searching for the perfect unique gift, everything goes wrong after they discover the what happens when the cute and cuddly mogwai isn't taken care of properly.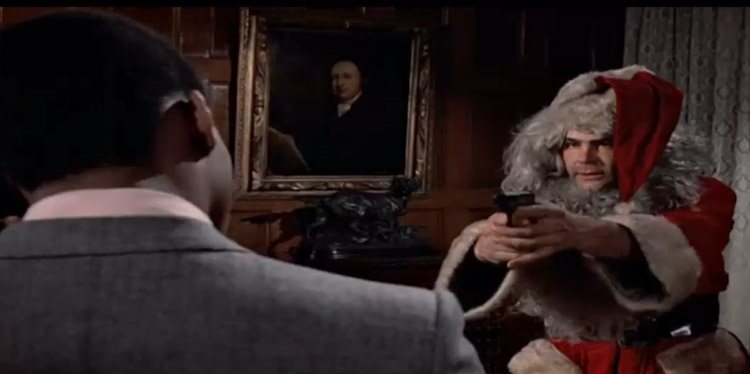 Trading Places, 1983
Wealth vs poverty, friendship, and redemption are all themes explored in this Christmas classic.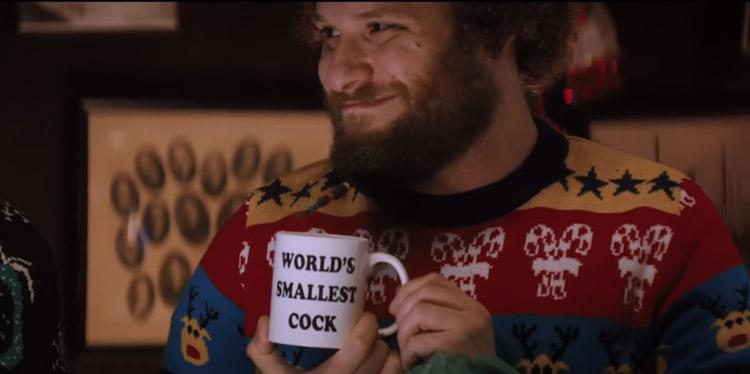 The Night Before, 2015
Drugs, religious jokes, Christmas parties, and three men coming together to explore the true meaning of the season. What could possibly go wrong in this movie staring Joseph Gorden-Levitt, Seth Rogen, and Anthony Mackie as childhood friends who reunite on Christmas Eve in search for the best Christmas party in New York City!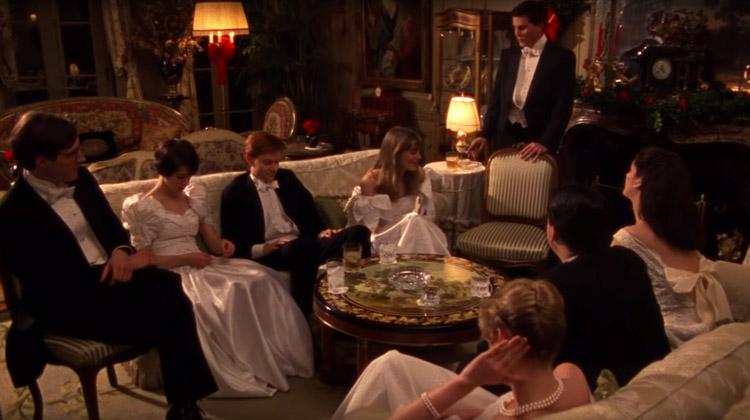 Metropolitan, 1990
Set mostly during a Christmas party in New York, Metropolitan includes romance, strip poker, and explicit conversations between young wealthy people in Manhattan.
Adult Christmas Movies Meant As Christmas Movies:
While the list above includes Christmas movies that some may not consider being Christmas movies since that's not really how they were designed. Instead, they simply used Christmas as a backdrop, others are explicitly developed as Christmas movies for adults to enjoy. While kids may watch and laugh at movies like the ones below. Adults will get the nuances and humor in a whole different way!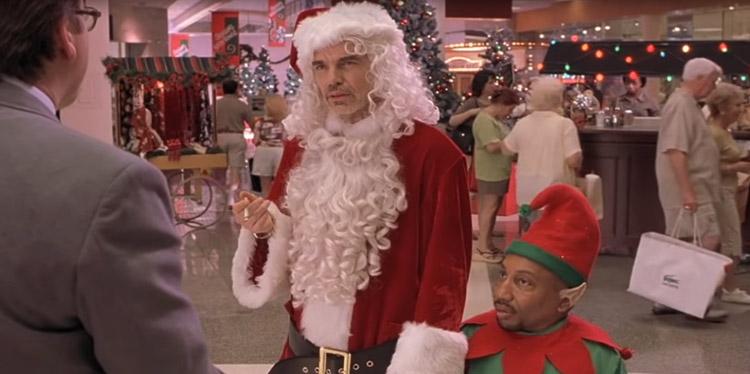 Bad Santa, 2003
Billy Bob Thorton as a mall Santa ... what more do you need to know?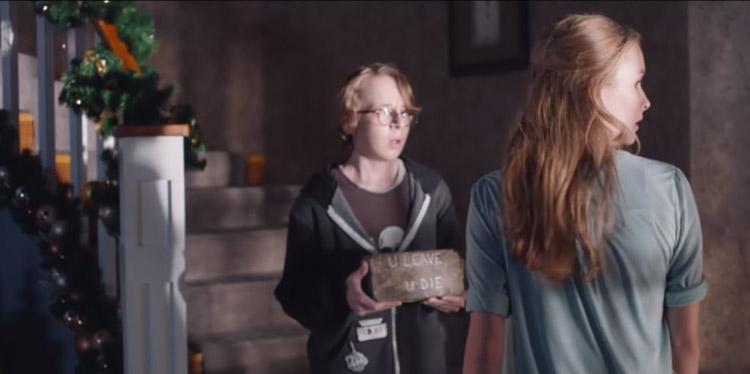 Better Watch Out, 2017
Imagine Scream and Home Alone blended together and set during Christmas with the parents away.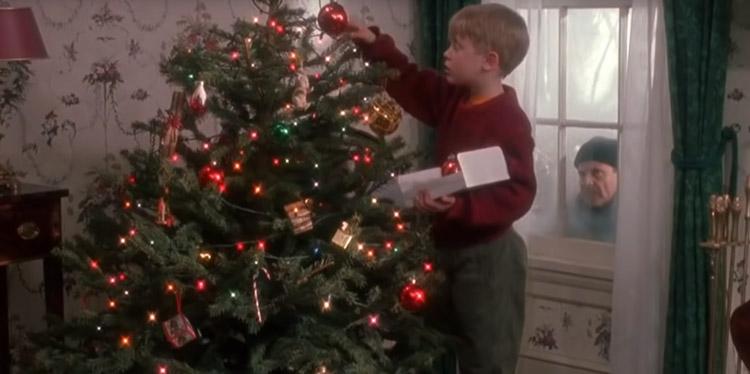 Home Alone, 1990
They left him at home when the family went off on Christmas vacation, now Kevin has to fight off evil robbers all by himself.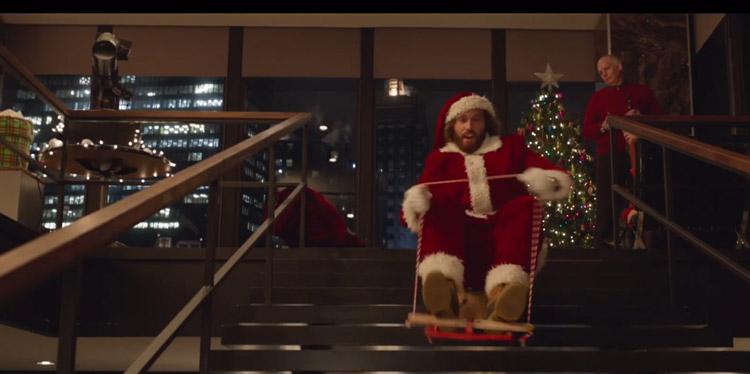 Office Christmas Party, 2016
Everyone knows the debauchery that can go on at your office Christmas party, but here's what can REALLY go on if you have nothing to lose.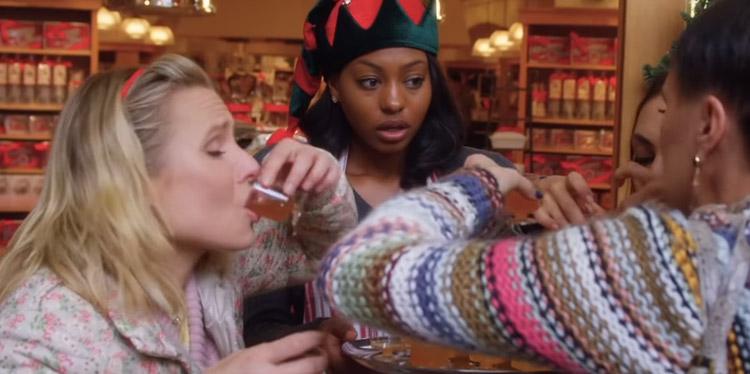 A Bad Moms Christmas, 2017
Sequel to Bad Moms, now they are getting ready for Christmas.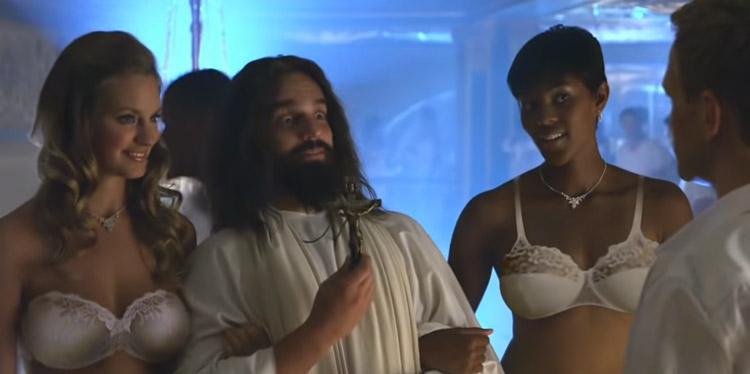 A Very Harold & Kumar Christmas, 2011
Best friends Harold and Kumar along with Neil Patrick Harris explore Christmas-time with the help of drugs and 3D special effects.
Even More Santa and Christmas Themed Action & Horror Movies
There are way more Christmas movies for adults that deserve to be on this list, so here are some additional ones that deserve to be included as well.
Silent Night, Deadly Night (Part 1, 2, 3, 4, 5), 1987
Krampus, 2015
Mother Krampus
The Dorm That Dripped Blood, 1982
Jack Frost, 1996
Silent Night, Deadly Night, 1984
While She Was Out, 2008
P2, 2007
Red Christmas, 2017
Nights Before Christmas, 2020
A Christmas Horror Story, 2015
Saint, 2011
The Gingerdead Man (Part 1, 2, 3)
What's your favorite adult Christmas movie?