Sitting at the far south end of the strip, Mandalay Bay Resort seems like more of a conference hotel than a destination for a guys weekend, but over several visits it has become one of my favorite properties in Las Vegas. Simply put, it's got great bars and restaurants, fantastic entertainment, a great gaming floor, good rooms, easy parking, and it's about to get even better once the Las Vegas Raiders open their new stadium across the street in 2020.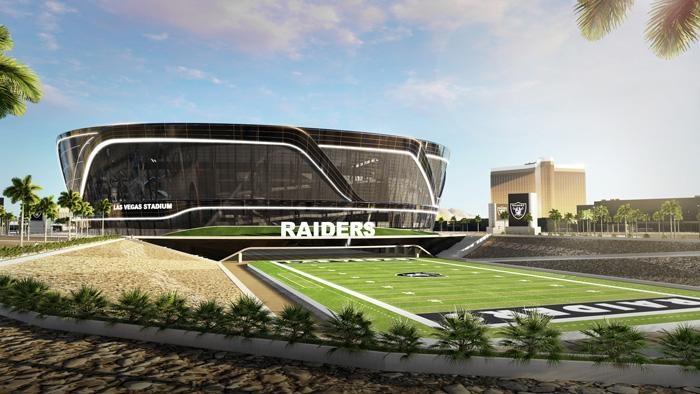 Mandalay Bay is About to Be Football Central!
Las Vegas is quickly becoming a sports destination for more than just boxing matches. With the Las Vegas Raiders moving to town, a guys weekend at Mandalay Bay is about to become a lot more exciting. Not only will the Raiders be playing here though, but Las Vegas Stadium will also host the UNLV Rebels, concerts, and other events as well. For those that aren't familiar with the geography here, it's hard to really understand exactly how awesome this makes Mandalay Bay (which is already a great resort).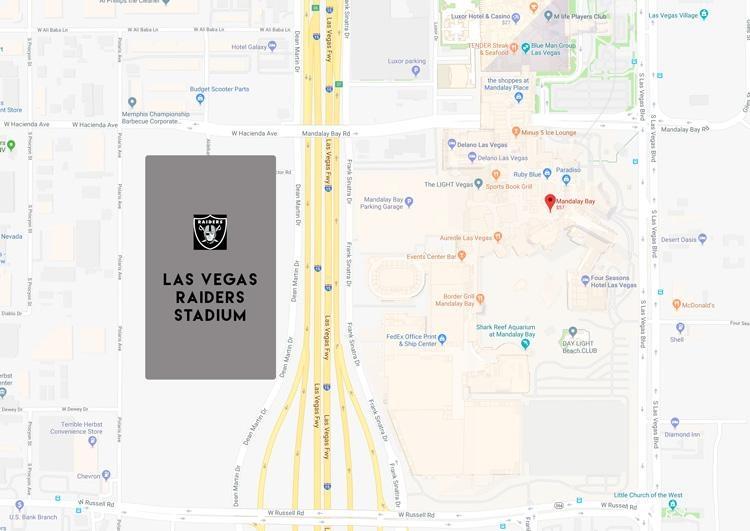 However, check out the map above. Not only is it across the highway from Mandalay Bay, but on game days they will be closing Hacienda Boulevard / Mandalay Bay Road to vehicles, so that you can walk safely and quickly to the new monorail stop being built between Mandalay Bay and Luxor. This will ultimately make the resort the number one place to go before and after the game to celebrate a victory.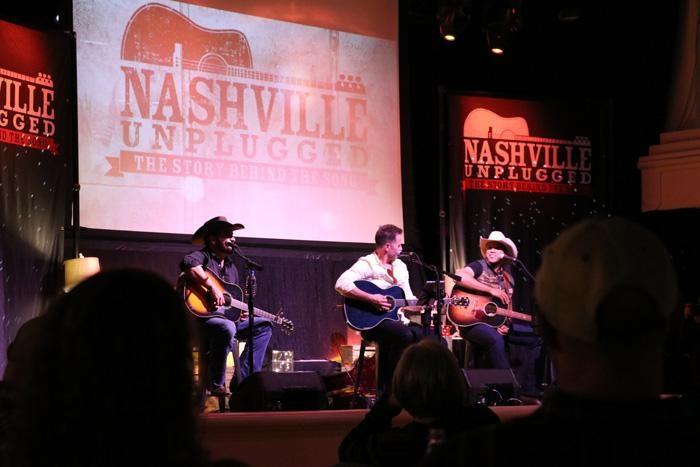 Live Music
Rhythm & Riffs Lounge is located in the center of the gaming floor and hosts a regular schedule of free live music all week long. This includes Nashville Unplugged every Friday night as well as the absolutely awesome and super fun Phoenix (classic rock coverband) playing most weekend nights. However, just a few steps away, you have House of Blues (Santa is a resident performer here), as well as DJ's at .
You also have main event performances at the Mandalay Bay Events Center, where acts have included Rid Rock, Kesha, and Sugarland.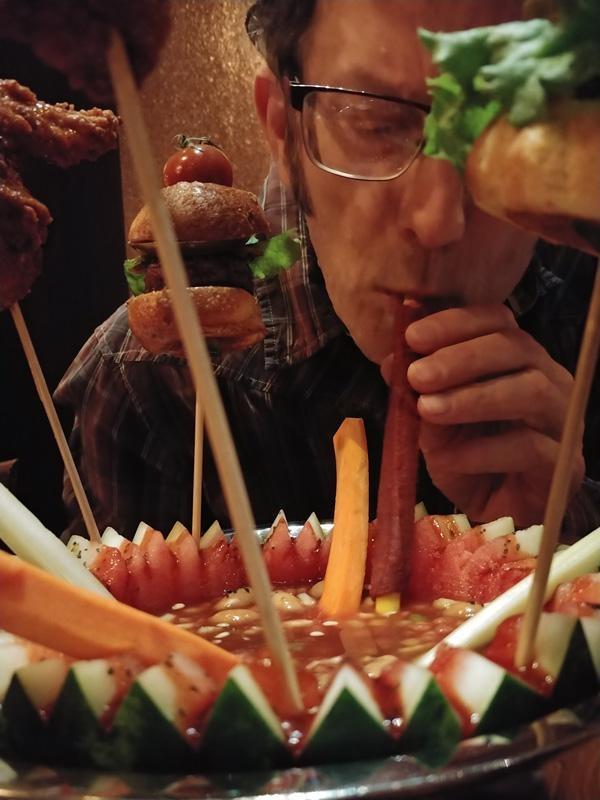 Bars and Restaurants
From a crazy huge Bloody Mary for brunch at Fluer to innovative cocktails and modern cuisine at Libertine Social and Aureole and the best view in Vegas at Rivea, there's something for everyone here. While there is no shortage to high-end restaurants here - two of my favorite places to eat here are more moderately priced - Burger Bar and Husson's Mexican Cantina, which has awesome happy hour specials! At night, make sure to find the secret door to the 1923 Bourbon Bar located right next to the walkway to Luxor where you can enjoy love music while sipping classic, prohibition era cocktails in a speakeasy.
If you want to just "chill out", then make sure to visit the Minus 5 Ice Bar too!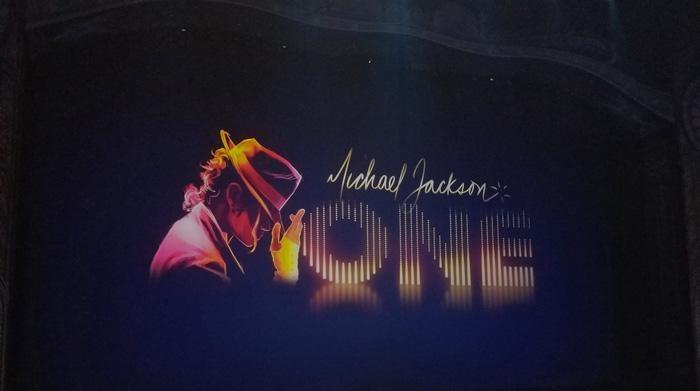 Michael Jackson One
This is one of the best Cirque du Soleil shows in Vegas and a must see for anyone who's a fan of the King of Pop. It's more than just a collection of acrobatic tricks set to Michael Jackson music, but actually one of the more cohesive narrative-driven performances in the Cirque portfolio. I can't say enough about how awesome this performance is!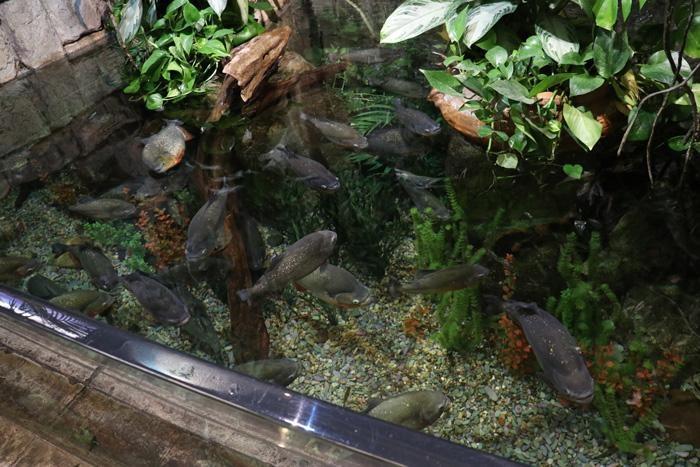 Shark Reef
While normally, I wouldn't suggest taking the guys to an aquarium - this one is a bit different! Instead of cute and cuddly sea creatures, Shark Reef focuses on flesh shredding preditors including the pirahnas above as well as 15 different species of sharks in their 1.3 million gallon "shipwreck" tank. Other creatures here include jelly fish, rays, horseshoe crabs, eels, lionfish, komodo dragon, and the rare golden crocodile.
Las Vegas Aces WNBA Basketball
In May 2018, Mandalay Bay Events Center will welcome the Las Vegas Aces. This is the first professional basketball team in Las Vegas, further making Mandalay Bay a perfect destination of anyone who loves sports!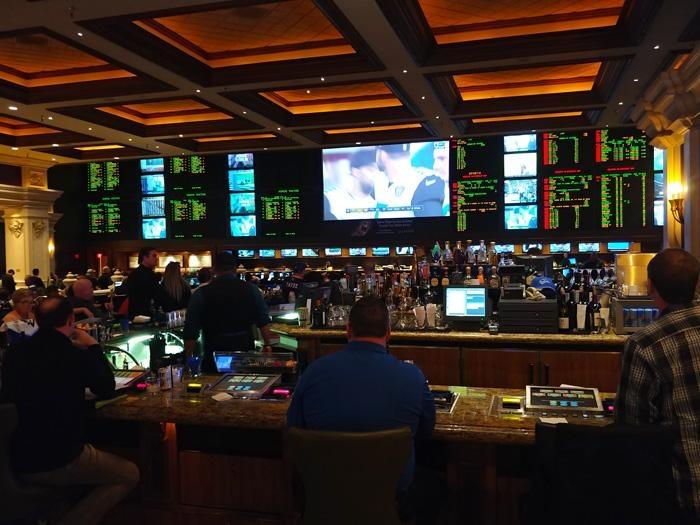 Sports Book and Gaming!
While there are hundreds of reasons why Mandalay Bay is a great place to visit for a Vegas mancation or guys getaway, it's also one of the best casinos on the strip. Games here include more than 1,200 slots and video poker machines as well as a great Poker Room, Sports Book and Table Games. As great as their sports book is though - including the fact that it is non-smoking and features 17 large scren TVs and VIP Luxury Box Seatting for groups from 1-8 people, it's also great to be able to use their mobile app and game on the go. With the PlayMGM Mobile Sports Betting app, you can place bets from anywhere in the state of Nevada.