When vacationing in an RV, you don't have to worry about where you're going to stay and adding those costs into your trip. In many cases, if you plan on a mancation involving the great outdoors, you'll be able to stay closer to nature when you bring along an RV.
Traveling in an RV is growing rapidly these days and there's an estimated 8.9 million households that now own an RV! However, unlike visiting a hotel, traveling in an RV is more like joining a community and so there are different rules you need to follow to make sure everyone has a great time.
Regardless of whether you are an experienced RV owner or someone who just rented their first one, it's important to remember these tips when you plan for an awesome RV mancation like these ideas!
Route 66 Grand Tour
One of the best ways to experience the U.S. is through a traditional road trip. From Los Angeles to Chicago, Route 66 has the title of being Main Street of America. It winds through plenty of small towns as well as near places like The Grand Canyon. The stretch spanning 2,000 miles through states like Missouri, Texas, New Mexico and Oklahoma is now Historic Route 66. Anyone taking a road trip can visit the Gateway Arch in St. Louis, the World's Largest Concrete Totem Pole and the National Cowboy & Western Heritage Museum. It's a great experience for a man traveling in his RV on mancation.
Fishing in the Florida Keys
Instead of booking an expensive hotel in the keys, you'll be able to drive over the Seven Mile Bridge to bring your own home away from home. Load up the vehicle with all the gear you'll need for fishing as well as have a place to store your catch when you bring your RV. There are plenty of Yellowtail Snapper, Grouper and Kingfish to be caught in those waters.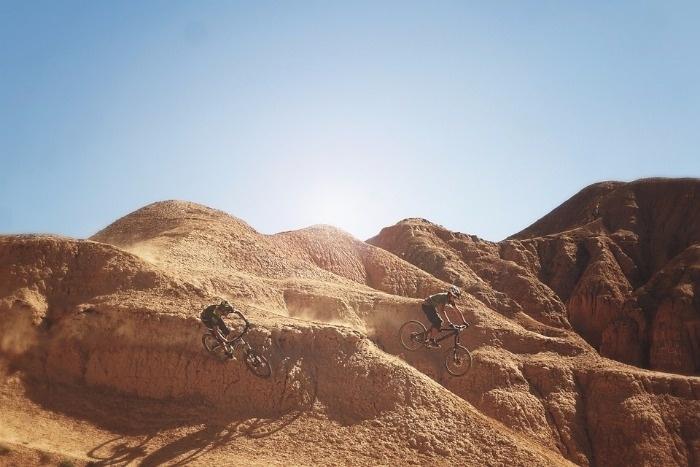 Bikes in Moab
If your idea of a mancation involves riding bikes in the desert, Moab, Utah is perfect for you and your RV. Strap your bike to the back of the RV and ride right into the area. There are numerous RV parks that are centrally located to the trails. After a day on the trails with your bike riding trails like Slick Rock or trails near Kane Creek, you'll be able to watch the sun set and see the amazing night sky without all the light pollution of the city.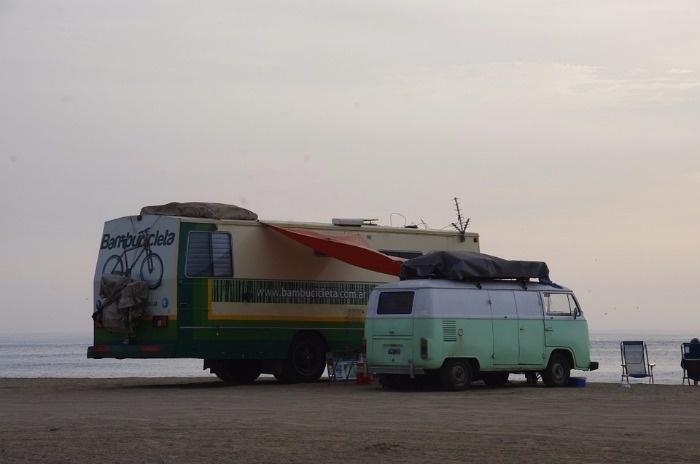 Beach Bum in San Diego
San Diego beaches are filled with people like young families, retirees and artists who want to enjoy all that the beach life has to offer. There are beach activities beyond swimming and surfing like volleyball and frisbee. Nearby on Newport Avenue, visitors can enjoy cafes, comic book stores and surf shops. From Pacific Beach to Ocean Beach, a man and his trusty RV can spend a few days living near the sand and surf to become a free, wild spirit.
Tailgating at College Football Games
For men who really enjoy college football, there's nothing like the excitement that can be felt on game day. Tailgating has a whole new meaning when you're cooking with all the luxuries of home next to your RV. It's like cooking in your backyard while getting ready to see an amazing football game nearby. There are RV policies at most college game locations, but you can reserve a spot for your vehicle by contacting the school in advance. Traveling by RV for your mancation will allow you to linger as long as you like in spots before moving on to another location. It'll save money on hotel rooms and other accommodations, and every state has RV parks where you can replenish water and electric stores. Instead of heading back to the hotel away from all the action at the end of the day, you're immersed in the experience in your RV.