Massachusetts may be difficult to spell, but it is not difficult to find some great options for the ultimate guys weekend or a fantastic mancation. Few states have as rich of a mixture of terrains and opportunities packed into such a small place. For instance, imagine starting in Boston with a pub crawl, followed by a bike tour through gorgeous countryside, kite surfing on the cape and then wrap it all up with a deep see fishing expedition, and a historic reenactment! Just don't forget a classic New England-style clam bake for dinner!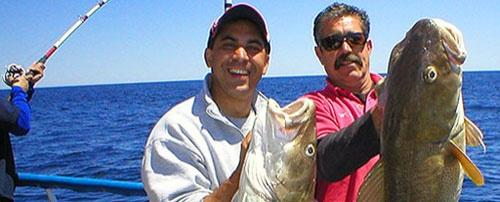 Deep Sea Fishing
Nothing promotes male bonding more than hauling in "the big one" on a deep sea fishing excursion. The Yankee Deep Sea Fishing Co. in Gloucester will take your group to some of the Atlantic's best fishing spots, such as Stellwagen Bank and Jeffrey's Ledge. The nearby Atlantis Motor Inn has an ocean view from every room and a cafe offering hearty breakfasts to get the day off to a good start. If you extend your stay, Gloucester is also home to the New England aquarium; "cool" tours of the Cape Bond Ice Company; and Cape Ann Divers which offers lessons and dives to offshore reefs/shipwrecks.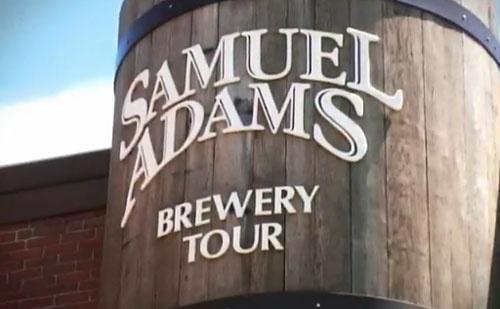 Pub Crawls and Craft Breweries
A "pub crawl" of Boston's famous Irish pubs is an ideal excuse for a guys weekend or even as part of larger mancations . You can rent your own limo or sign up with one of Boston's many party tour companies. Crawls generally stop at such historic pubs as the Green Dragon, onetime hangout of Paul Revere; Mr. Dooley's, which features live music by Ireland's recording artists; Hennessy's, voted best Boston Irish pub by the AOL city guide; and the Bull & Finch, where "Cheers" was filmed. Most pubs offer Irish American fare or you can opt to partake in a mouth-watering steak at Durgin Park, the Travel Channel's pick as the #1 steakhouse in America.
Of course, no visit to Boston would be complete without a trip to the Samual Adams brewery!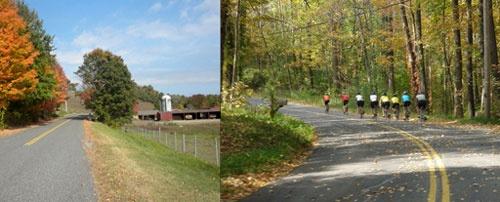 Biking The Berkshires
Massachusetts is covered with bike trails and one of the best jaunts is New England Cycling's six-day tour of the Berkshires in Western Massachusetts. The 30-45 scenic miles traveled each day cover both flat roads and challenging climbs. Three nights' lodging at the Windflower Inn in Great Barrington and two nights ar the Maple Terrace Motel in Williamston are included. The company also offers two-day jaunts from Sheffield to Umpachenee Falls, with a stop at the oldest covered bridge in Massachusetts. Indulging in oyster appetizers, succulent meats, and a 1700s grist mill environment at the Old Mill Restaurant in South Egremont is the perfect end to this trip.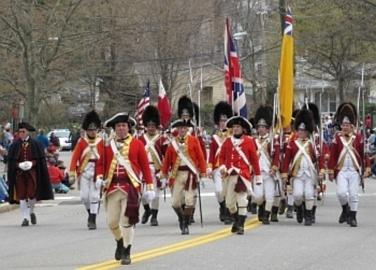 Historic Reenactments
Male history buffs who loved playing with toy soldiers as children will find attending Revolutionary War battle reenactments the ideal mancation. The optimal place to go is Lexington on Patriot's Day weekend, a New England holiday commemorating the opening battle of April 19, 1776. Weekend events include historical programs; typical 1776 food; and re-enactments of the battle itself, as well as of events leading up to the war like Paul Revere's ride and the ringing of the Old Belfry bell announcing the coming of the British. It's great fun to enjoy the sights and sounds as spectators; however, if interested in being reenactors, contact the Massachusetts Society of the American Revolution in Mendon at 508/229-1776.