Catalina Island is one of the not so hidden secrets sitting just off the coast of Southern California. Since it was first settled by wealthy industrialists it has been an escape that while only 22 miles from Los Angeles is quite literally a world away. Most visitors here will be content to simply walk around Avalon, grab drinks, and maybe just enjoy a day with their toes in the sand enjoying the crystal clear waters. I've done that ... but what I hadn't done until now was had the opportunity to explore Catalina's back country in search of their iconic buffalo.
How Many Buffalo On Catalina Island?
According to the Catalina Island Conservancy - the organization that maintains Catalina's heard of American bison, the total number of "buffalo" currently sits at about 150. This seems like a pretty significant number but when you consider that Catalina Island is actually 22 miles long and 8 miles across, with the Catalina Island Conservancy managing 42,135 acres deeded to it by Philip Wrigley in 1975, that is a huge amount of land for not many bison.
The result unfortunately is that just like with any tour - there's actually no guarantee that you'll be able to see them.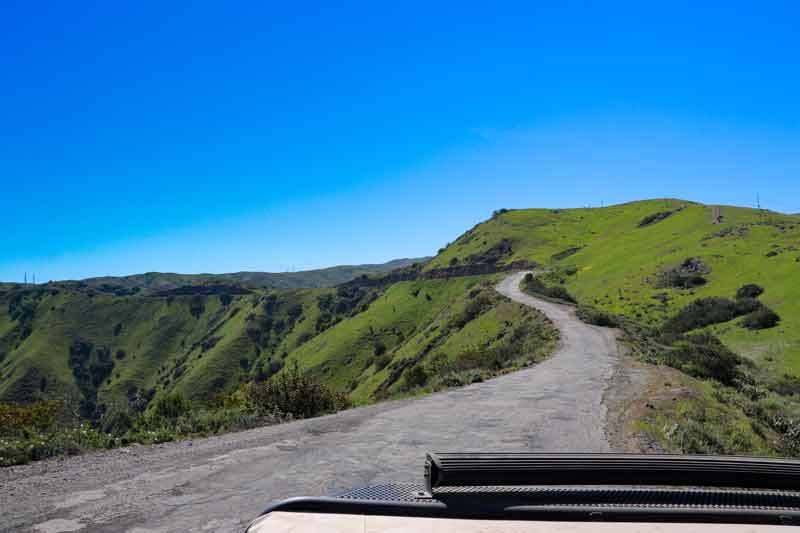 The herd of America bison on Catalina Island are truly free-range, wild animals and while there are spots that they like to gather to get fresh water or tasty grasses, there is absolutely no guarantee that you'll actually be able to see one when you take a tour like we did.
This was honestly very disappointing but thankfully the tour itself was a lot of fun and our tour guide, Cindy made teh experience enjoyable too.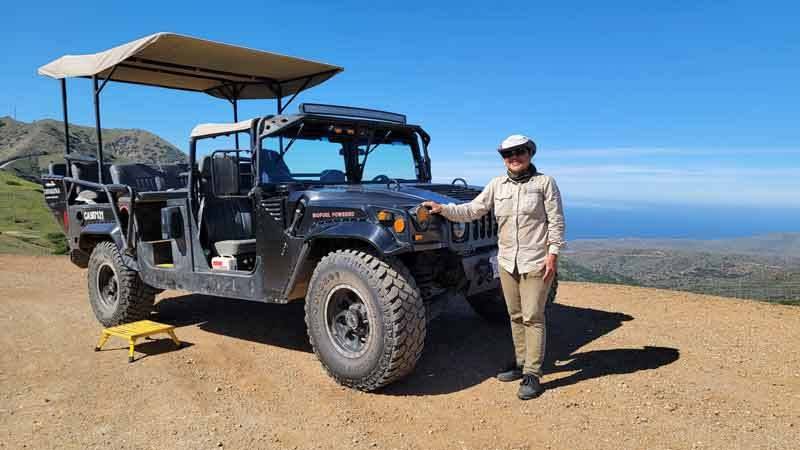 Aside From Buffalo What Will You See?
Honestly, I had a lot of fun on this tour even though we didn't get to see any of the buffalo. The Catalina Island Company offers two variations of this tour - Ridgetop Eco Adventure and Bison Expedition. Both tours feature a ride in an open-air biofuel powered H1 Hummer that begins just a couple blocks from the cruise ship tender dock as well as the Catalina Express ferry comes into Avalon.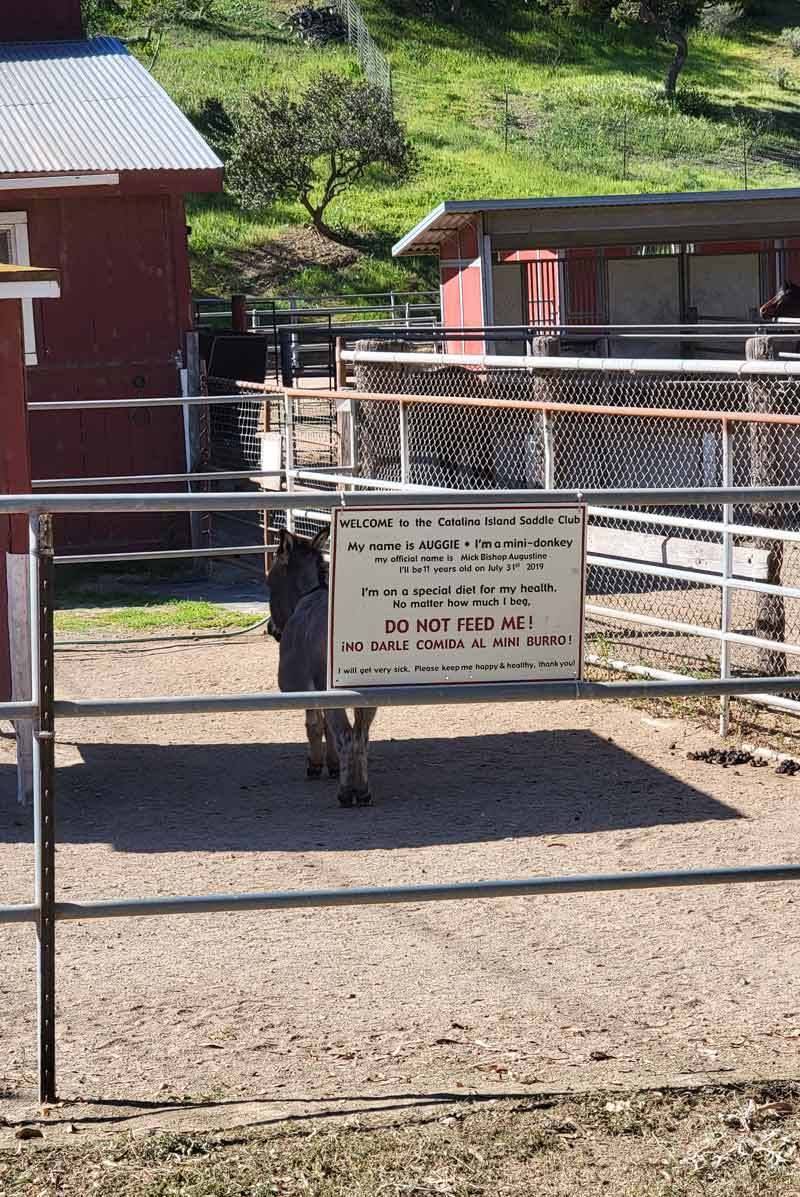 From there, they head into the back country part of the island to explore mostly well maintained hard packed dirt roads. While this is an "off road" tour, don't expect anything wild or uncomfortable unless you have never experienced driving anywhere that isn't perfectly paved.
On our tour we were treated to fabulous views from the top of the ridges as well as a chance to see some of the meadows located in the interior of the island, a visit to the Middle Ranch, and we even saw one of the elusive Catalina foxes who ran across the road in front of us before we made our final stop at the scenic overlook at the top of Black jack Mountain.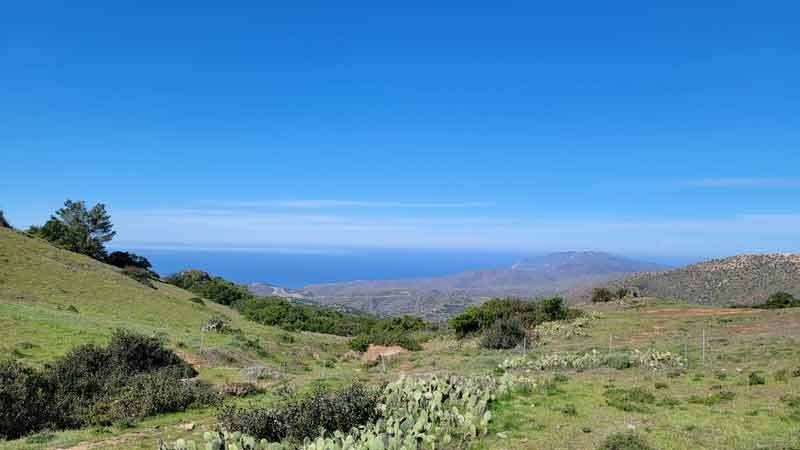 From there we were able to see the Catalina Airport as well as some lands being slowly developed into a new vineyard.
Once we all had a chance to take tons of photos and ask any questions we might have had, it was time to head back down to Avalon.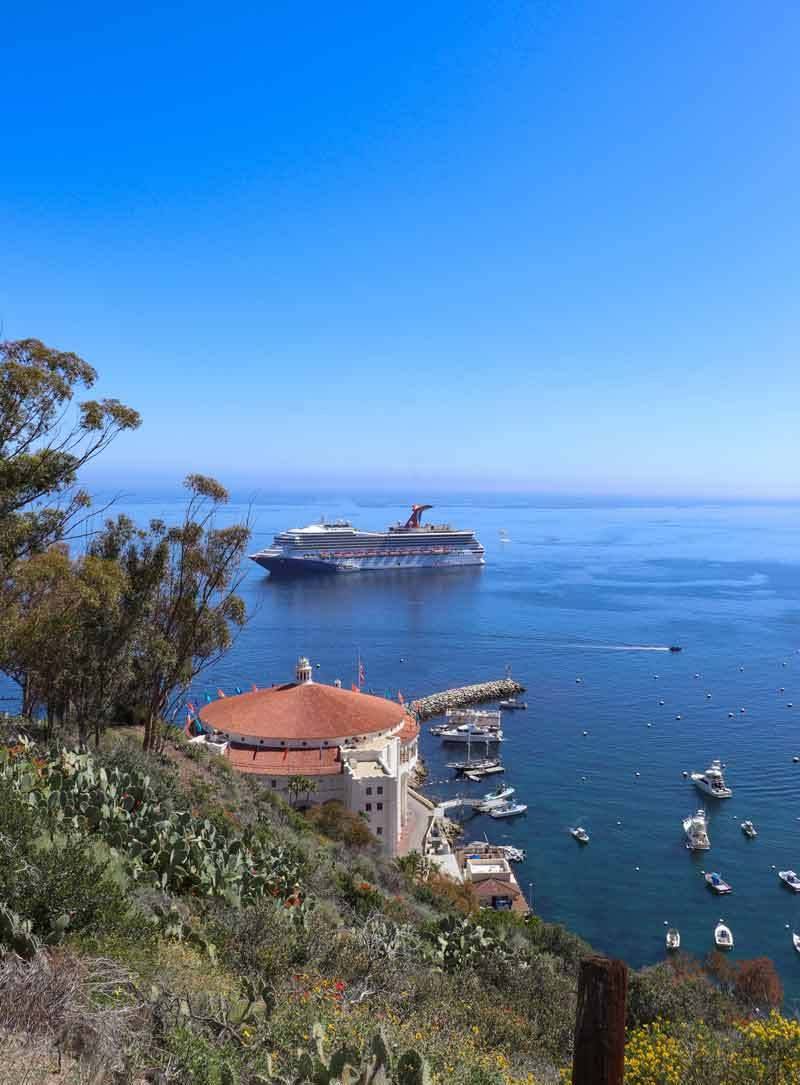 In total, the tour was about two hours long and the cost is $85 per person. It's worth showing up early and grabbing an early boarding number. Each Hummer offers three rows of seats as well as a one passenger who can sit up front with the guide. Those who may want to have the best views should consider the first row but be prepared to hold on tight since this is an open-air excursion and though the seatbelt felt secure, you will flop around a bit.
To book tickets, please visit the Catalina Island Company website.