The U.S. Open is coming back to Pebble Beach for the sixth time - but this one is special since Pebble Beach Golf Links will be celebrating its 100th year. The 119th U.S. Open Championship will be held from June 10-16, 2019 and this is your opportunity to be part of golf history. This post is a living document that we plan to update with additional information as we get closer to the U.S. Open at Pebble Beach. To start with though, we've scoured the internet to help answer all of your questions. Comment below if you have questions about the championship. Let's kick things off with some basic information that you'll need to know if you are thinking about attending the U.S. Open at Pebble Beach, including tickets, transportation, and lodging!

Where Is Pebble Beach?
Pebble Beach is located between Monterrey and Carmel by the Sea, California. The resort is about an hour southeast of San Jose and 90 minutes south of San Francisco. It is easily accessible via the Monterey Regional Airport as well as the three major airports in the "Bay Area" including SFO, SJC, and OAK.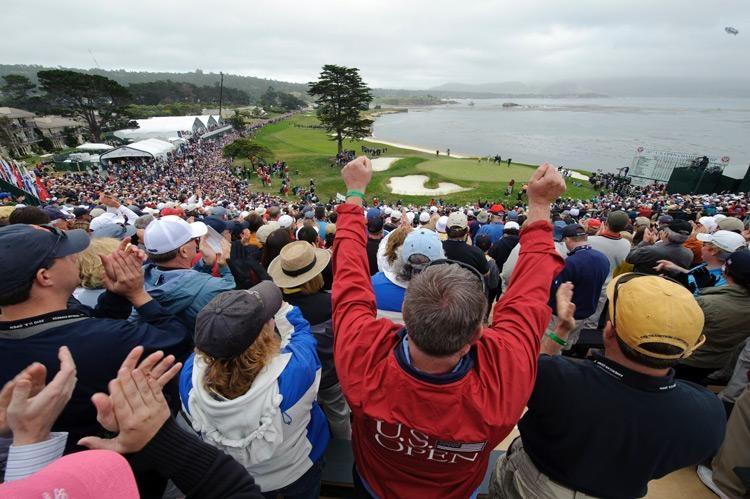 U.S. Open Pebble Beach 2019 Tickets
Tickets for the 2019 U.S. Open at Pebble Beach Golf Links are now on sale. You can buy tickets by visiting the USGA website. Various U.S. Open ticket pricing options are available from the Centennial Club ($725-$975 per day) to Gallery tickets starting at only $60 per day. When you buy U.S. Open at Pebble Beach tickets between now and Dec 9, they have a cool promo that you should consider. The first 100 ticket buyers who purchase Centennial Club tickets will receive a limited-edition, hand stamped bronze bag tag mounted to a piece of Cypress wood. All other U.S. Open Centennial Club tickets will receive a hand-stamped, bronze bag tag like the one you at the top of this post.
U.S. Open Ticket Buyers who place orders at usga.org/tickets before Dec 9, 2018 will be able to personalize the bag tag and delivery is promised by Dec 23. This makes U.S. Open tickets a perfect holiday gift idea for the men in your life that love golf!
If you can't order before Dec. 9, don't worry - while the U.S. Open bag tag can't be personalized and won't be able to be delivered by Christmas it still makes a great momento.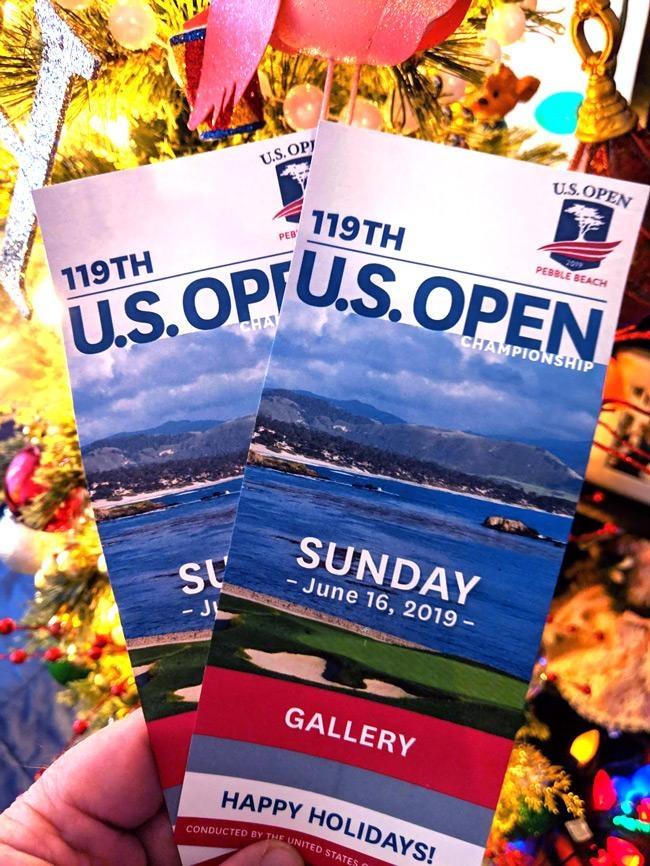 U.S. Open Pebble Beach Ticket Options Include:
Centennial Club - this is an all-inclusive ticket that provides golf fans with the ultimate access including premium food and beverages from the Monterey area, premium seating with up-close views of all the action on Pebble Beach's 15th green. One daily VIP parking pass will be included with every four Centennial Club tickets purchased for any single day.
Lodge Premiere - this weekly ticket provides fans with access to the championship grounds and the Lodge at Pebble Beach main building, including the restaurants, The Terrace Lounge, and outdoor patio. Lodge Premier U.S. Open ticket holders will also have access to executive restroom facilities and VIP parking.
Trophy Club - The Trophy Club at Pebble Beach Golf Links is an air-conditioned sports-bar-like setting featuring an indoor/outdoor patio experience that is located between the second and third fairways at Pebble Beach, a short walk from the iconic 17th and 18th holes.
Gallery - Gallery tickets to the U.S. Open at Pebble Beach provide general admission to the grounds of Pebble Beach to watch the world's best golfers, opportunity to walk the course, and enter the grand stands.
A limited number of Corporate and Group Tickets for the U.S. Open are also available including daily and weekly tables in the Champions Pavilion and Centennial Club.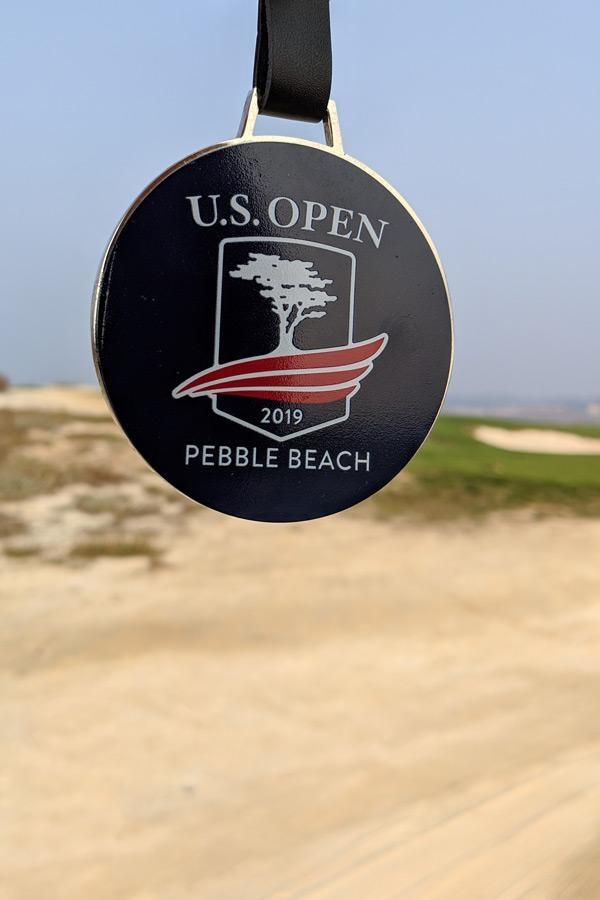 What Does The 2019 U.S. Open at Pebble Beach Logo Symbolize?
The logo for the 2019 U.S. Open at Pebble Beach has several important elements that come together to make one of the coolest golf championship logos that I've seen in awhile.
Red, White, and Blue Colors - these are obviously the colors of our American flag
Six Stripes - each of the red and white stripes represents one of the six U.S. Opens held here at Pebble Beach
The Lone Cypress - this is a symbol of Pebble Beach Golf Links since it was founded in 1919 and stands proudly as one of golfings most recognized traditions. You can still see it standing on a rocky outcropping along the water as you cruise along the famous Pebble Beach 17-mile Drive.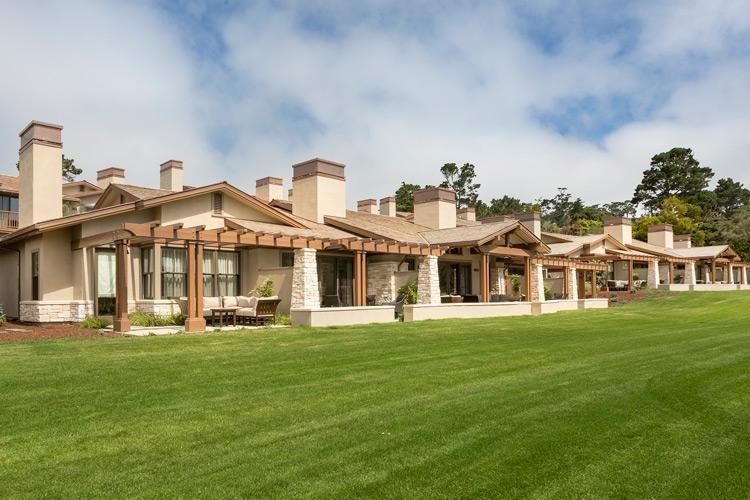 Hotels Near Pebble Beach
Normally there are ample accomodations available on the property of Pebble Beach golf resort. This includes The Lodge at Pebble Beach, The Inn at Spanish Bay, and Casa Palmero at Pebble Beach. However, these hotels are mostly booked or are listed currently as "call for availability". Luckily, there are many other hotels in the Pebble Beach area that are a close drive to the U.S. Open.
Some of our favorite resorts and other properties near Pebble Beach include:
Bernardus Lodge
Carmel Valley Ranch
Carmel Country Inn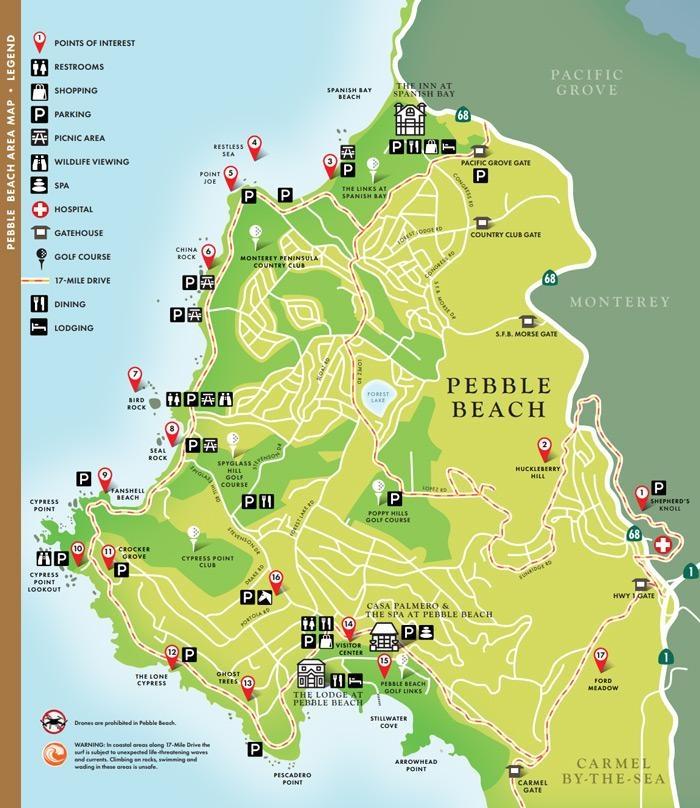 Do You Have a Map of Pebble Beach
When you enter 17-mile Drive, the main access road to Pebble Beach, you will get a map. However, you can also view a pdf version of the 17-mile drive map online. This map of Pebble Beach lists all of the main viewing points along the drive as well as maps of facilities important to those looking to visit Pebble Beach for the 2019 U.S. Open. This map also includes bathrooms, restaurants, and even picnic spots.
However, prepare for some of these spots to change as we get closer to the U.S. Open dates.
17-mile Drive will be closed to both automotive and bicycle tourist traffic from June 10-16 during Championship Week and will re-open to tourists on Monday, June 17, 2019.

2019 US Open Volunteer Opportunities
The U.S. Open at Pebble Beach requires the support of approximately 4,500 individual volunteers.
Not surprisingly, all volunteer opportunities to support the U.S. Open at Pebble Beach have been assigned. However, according to the official Pebble Beach 2019 volunteer website, there is a volunteer waitlist available.
Updates to Pebble Beach In Preparation for the U.S. Open Championship
Coming soon ...
Where Can I Buy U.S. Open Golf Gear and Accessories at Pebble Beach
The Lodge at Pebble Beach is the tee box for all things U.S. Open related and that includes U.S. Open at Pebble Beach golf apparel, headwear, golf accessories, gifts and more. The store is open from 8:30 am-6 pm daily.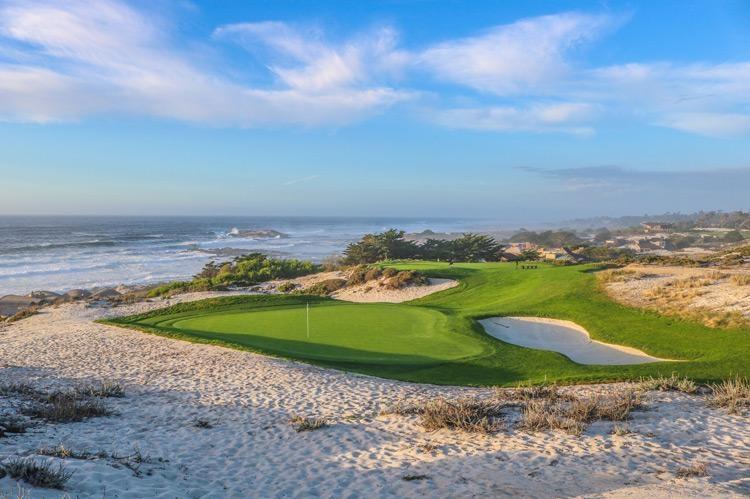 When Will the Pebble Beach Golf Links Close to Guests Wishing to Play?
Guests with room reservations can reserve tee times based on availability, until May 30, 2019. After the U.S. Open, the Pebble Beach Golf Links will re-open for resort guests on Wednesday, June 19.
While Pebble Beach Golf Links is closed during the U.S. Open, Spyglass Hill Golf Course and The Links at Spanish Bay are both open during Championship Week. Del Monte Golf Course will be open as well. Reservations for those courses begins on April 1, 2019.