I live in paradise so sometimes it's difficult to really think about where I want to go on a summer vacation since everyone seems to want to come here to San Diego. However, last spring I had the opportunity to explore a really unique Southern California desert community called Borrego Springs. In particular, there's a fantastic resort there that I've had my eye on called La Casa del Zorro and since it's summer they have some amazing deals on their casitas with private pools.
On this trip to the desert, instead of camping we'll be visiting La Casa del Zorro. The resort first opened in 1937 and hosted the who's who of the golden years of Hollywood. Recently though it has been completely renovated and looks as good as it ever has, with all those modern amenities - like great air conditioning! While I only had a chance to have lunch there a few months ago, it's stuck in my head as a place I've dreamed of returning to with Heather for a romantic getaway. Not only are the grounds beautiful, but the town of Borrego Springs is super cute and loaded with fun stuff to do. It's equally perfect for a romantic getaway or a guys weekend, so we're going to do both since I've invited one of my buddies to join me later this week too!
Things to Do in Borrego Springs: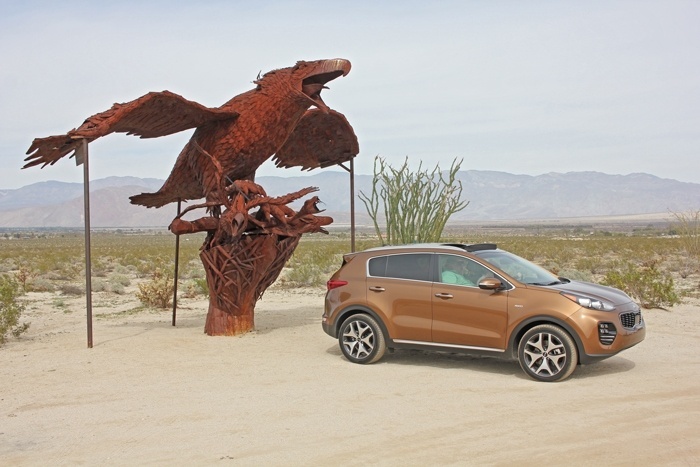 Sky Art Sculptures
The California desert might be barren by traditional standards, but there's something magical and wonderful about the desolation that inspires art. Ricardo Breceda has created more than 100 sculptures ranging from giant scorpions to dragons and eagles are spread across Borrego Valley just waiting for you to explore and enjoy it.
Off Roading
With more than 500 miles of desert roads and trails ranging from hard sand to rocky outcroppings, there's something for every skill level and equipment availability. A good 4WD vehicle with good clearance is recommended but there are some paths that might be ok for a skilled driver in a standard car that doesn't mind getting it dusty. Check out some awesome off road trails on DesertUSA.
Star Gazing
Borrego Springs is an International Dark Sky Community. Despite the fact that it's less than 2 hours from San Diego, the mountains block most of the light pollution and the town itself cooperates to limit it's own light. This means that it's a fantastic location for night photography as well as star gazing. Borrego Springs was the first in California and second in the world when it received the designation in 2007.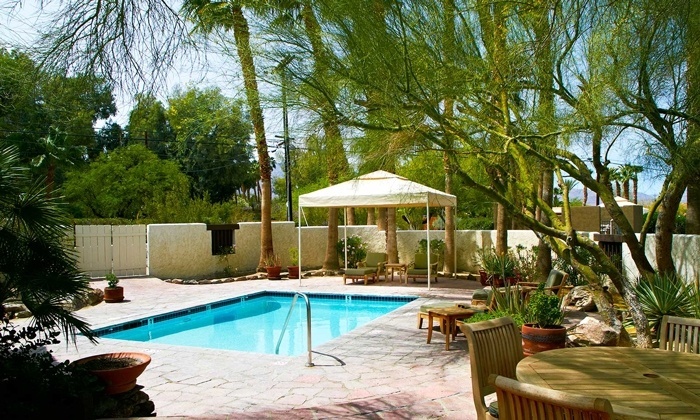 Relaxing In Our Private Pool
Of course, back at La Casa Del Zorro, we'll be relaxing in the pool trying to cool off while sipping margaritas and craft beer before heading out to dinner.