A few months ago we got a chance to test drive the "not a minivan" Kia Sedona and while it was fun to drive around the streets of Dana Point, I couldn't help but feel that where it would really shine would be on a long road trip. Between the peppy engine, comfortable seats, great complement of electronic gadget, and some bad-ass passenger seats that recline almost like International First Class airline seats this is the car that you would want to drive if you were wanting to see America with your best friends.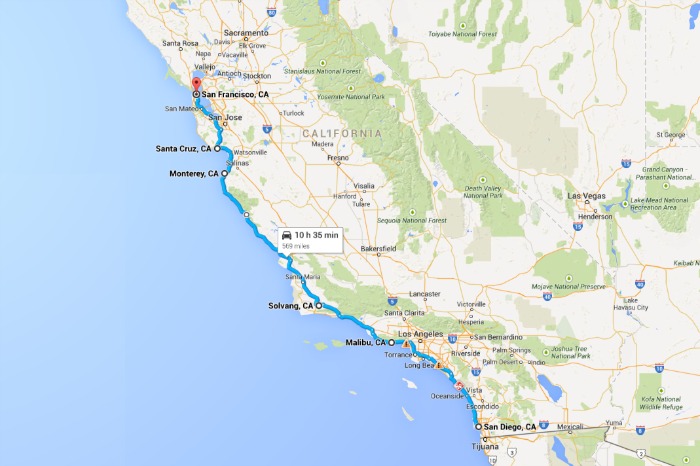 San Diego to San Francisco along Pacific Coast Highway
This route is one of the most legendary roads in America and runs through surf towns like San Diego, Malibu, and Santa Cruz before ending up at one of the best food towns in the world.
Along the way, you'll also want to stop for wine in Solvang and Santa Barbara to relive scenes from Sideways, visit Hearst Castle, hang out with the elephant seals, and then take on the twists and turns of Big Sur. The ride through Big Sur is what makes this trip extra special as you will be facing hair pin turns with sheer drops into the ocean on one side and cliffs shooting straight up on the other.
Once you get to Carmel, you'll want to stop and check out Pebble Beach before heading to Monterey and Santa Cruz.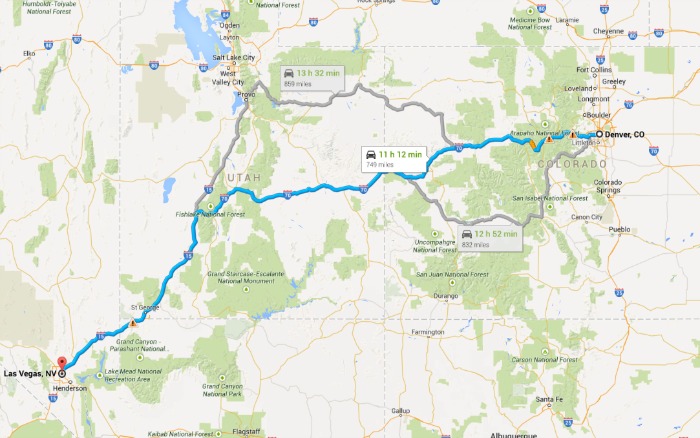 Rock Mountain High From Denver to Las Vegas
This is a road trip that will test your skills of endurance as it will take you from thousands of feet in the air through the Rockies west of Denver and through the barren deserts of Southwest Utah where you may be the only car on the road for miles. I remember taking this trip a couple years ago and that you'd see signs warning of "no services for 100 miles".
Good thing you packed your cooler with plenty of soda and your Sedona has a range of 440+ miles between refueling stops!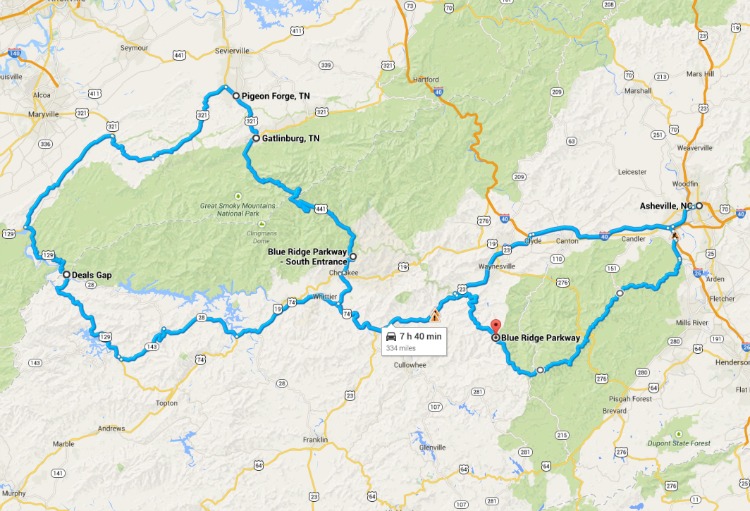 Smoky Mountains and Blue Ridge Parkway Appalachian Adventure
For this trip, we'll start in Asheville where farm to table food, craft beer, and a quirky way of live is the norm and then head west through the Smoky Mountains and some of the best mountain driving in the country.
The twisty turny roads here will bring you through Deals Gap - home of "Tail of the Dragon" and then to Gatlinburg and Pigeon Forge Tennessee where you'll find pretty much every type of fun but cheesy entertainment you could imagine. While this area is best known for family fun, there is plenty here for a great guys weekend including mountain biking, indoor sky diving, hiking, and of course, the Ole Smoky Distillery where you can sample their many varieties of moonshine (make sure you have assigned a designated driver if you stop here though).
Once back on the road, the Blue Ridge Parkway will take you across mountain ridges and spectacular views that simply couldn't possibly be described by words or even photos.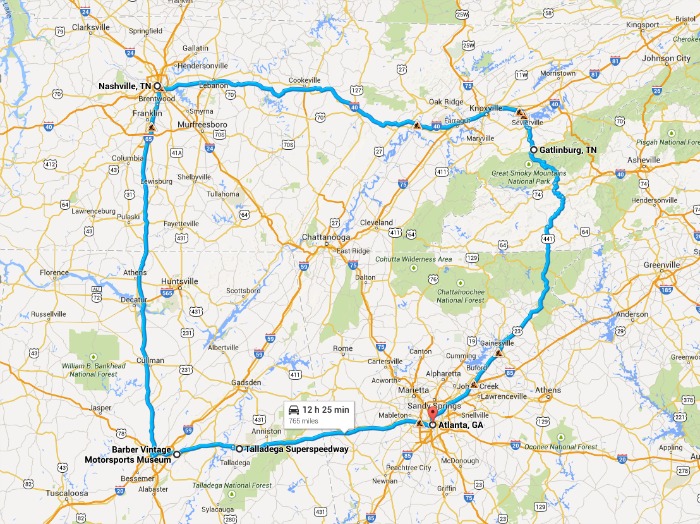 Motorsports, Music and BBQ Road Trip
Starting in Atlanta we're going to head west to Talladega Speedway and then on to Barber Vintage Motorsports Museum before heading north to Music City! If you plan your trip right here, you'll be able to see some of the best NASCAR racing in the world at Talladega Superspeedway, home to NASCAR's longest oval and some of the highest banks - leading to some of the fastest racing you will see anywhere in the world.
After the race, you'll want to visit Barber Motorsports park, home of the Vintage Motorsports Museum and plenty of racing here as well, including the Honda Indy Grand Prix next month, the Barber Vintage Festival in October, and of course, the 24 Hours of LeMons. Yes, I spelled that right - this is a 24-hour endurance race among drivers piloting cars that cost no more than $500 :)
Now it's time to head to Nashville, but on the way, you'll be passing through legendary BBQ country, so make sure to stop and grab some ribs along the way!
Once you get to Nashville, let's explore downtown - hang out at honkytonks and maybe catch a show at the Grand Ol' Opry before heading on to Gatlinburg and Pigeon Forge on the way back to Atlanta.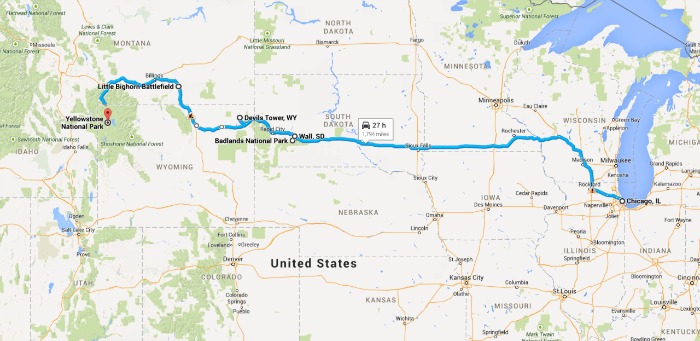 BONUS! -- Chicago to Yellowstone Wild West Experience
From Chicago where you'll find some of the greatest steakhouses in the world, we are going to be heading west - way west- through farmland and grassy plains to Wyoming where we'll see some sights that you simply can't imagine unless you've seen them for yourself.
This trip doesn't have particularly challenging roads and for much of it the scenery isn't particularly awesome either. However as you get farther west you'll begin to see some amazing things such as the Badlands National Park, Devil's Tower and ultimately Yellowstone itself. Along the way, you should stop at some tourist sites such as Wall Drug, one of Americas favorite roadside attractions, Mount Rushmore, or swing through Sturgis in August for the biker rally.
From the Black Hills through Yellowstone, you will be passing through some of the iconic territory you may have read about in the history books including sites of legendary Indian battles such as Little Bighorn Battlefield.
While there are certainly hotels along the road here, we think that this trip offers a lot of opportunity to camp and enjoy the fresh air. That's especially true once you get to Yellowstone where you'll want to enjoy the natural glory that surrounds you.
Luckily, since you are traveling in the 2015 Kia Sedona you'll have plenty of room for four guys and all your stuff. With seats that are designed for the comfort of a long drive and a 275 hp engine and a suspension that is tuned for a smooth, quiet ride, you'll be able to take on any of these adventures with no regrets.
Which one is your favorite Great American Road Trip Idea?