For folks outside of the Baltimore / DC area, the notion of this area as a great destination for a sports-themed guys getaway may be an odd one to consider. However, while the region is overshadowed by legendary sports cities like New York, Boston, Chicago ... or even Cleveland and Tampa ... this is one of the best places in the entire country for sports lovers.
Not only is it very easy to get to from virtually anywhere in the United States - as well as internationally too - but it has something for everyone when it comes to the variety of sports-themed entertainment that can be found here.
When it comes to Washington, DC, the first things people think about are the political importance and the national monuments. However, the District area is also a perfect destination for a guy's weekend with sports enthusiasts. Use the MGM National Harbor Hotel in Oxon Hill, MD as your base camp, and enjoy the heading out into the area from there.
In addition to being a great base camp though, MGM National Harbor routinely hosts boxing matches and other sports entertainment functions, so make sure to check their calendar of events as well.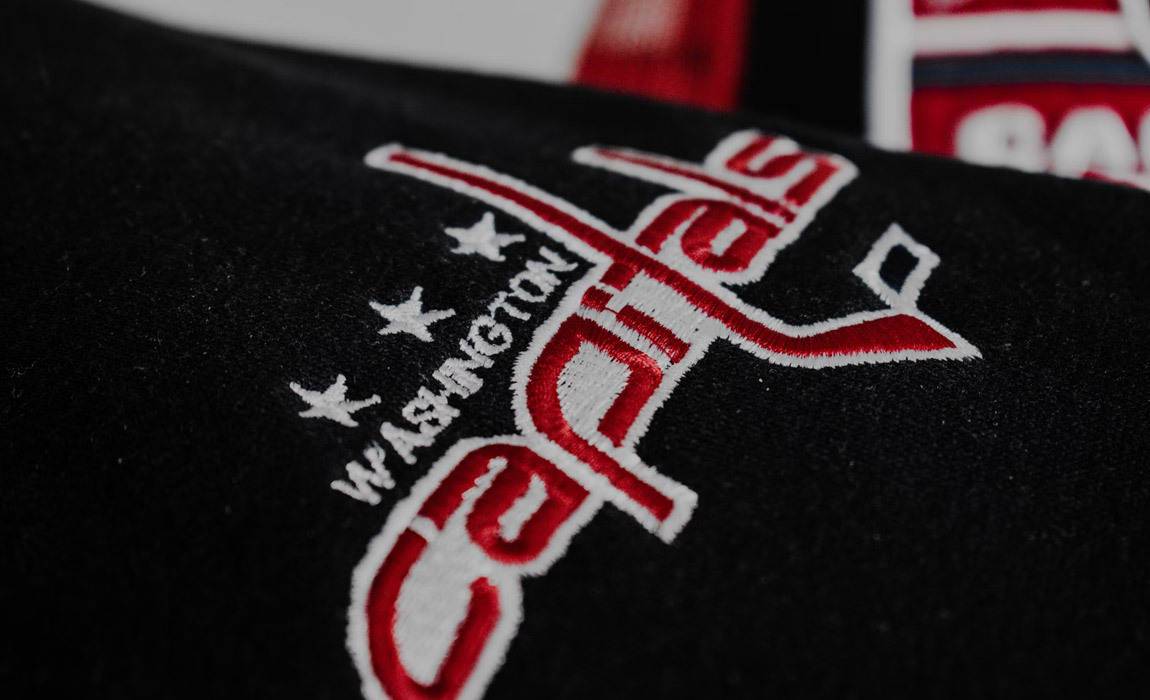 Professional Sports to Watch
If you're traveling to the DC area for a sports-themed guy's weekend, you're going to want to take in one of the local games. Depending on the time you come, you could possibly fit in multiple games of different sports, both professional or college. Remember, sports betting is legal in Maryland, so turn your trip into a massive win too. Here's what you'll find in the area:
If you prefer the charged atmosphere of college sports, the area is ripe with opportunity. Here are the universities you might catch a game at while you're in the area:
American University
Catholic University
George Washington University
Georgetown University
George Mason University
University of Maryland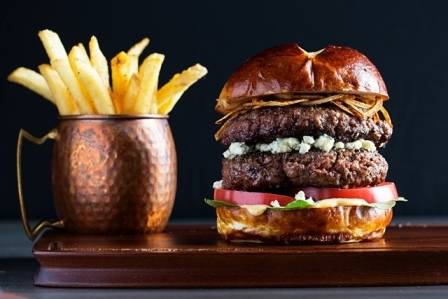 Sports Bars & Restaurants To Visit
What's a great guy's weekend without some drinks and food at a sports bar? But why would you go all the way to Washington, D.C. just to go out to a run-of-the-mill sports bar? Leave the mundane at home, and check out these incredible bars while you're in the area.
If you don't feel like going too far, make sure to check out the TAP sports bar located right there at the MGM National Harbor. This is the same awesome venue that you might have enjoyed in Vegas serving up traditional sports bar food while featuring 70 flat screen TVs and a wide selection of local and regional craft beers.
The Admiral is located on Dupont Circle, and is an escape from the memorabilia commonly adorning a sports bar. Rather, it's a modern experience, with great sight lines to keep an eye on the game while you're here. Enjoy drinks and the Cajun shrimp tacos. In Georgetown, you'll find the subterranean sport bar Church Hall.
You'll have to search for it a bit because it's not the easiest to find, but it keeps it from becoming overcrowded. Combine sports, drinks, and board games at this DC area hot spot. If you're a Boston fan, you'll want to stop in to Dirty Water Sports Bar. Despite being in the heart of D.C. on H Street, it's a sports bar dedicated to the Boston sports scene.
Grand Central is the place to go if you want to enjoy company and sports betting together. This was the first bar to also operate its own sports book in D.C., and is located off 18th street.
Penn Social is on E Street and is one of the larger sports bars in the area, with two floors and large screens, including projector televisions. Not only will you enjoy the normal sports bar experience, but also Skee-Ball, shuffleboard, and foosball.
Walter's Sports Bar is located on N street, and boasts a 220-inch 4K television among 30 other screens. While enjoying the game and savory food, try the self-pour beer wall.
Additional Activities For Your Ultimate Sports Weekend
A great guys weekend should include more than just sports venues and bars, though that is a great start. Here are some other things you may enjoy while around the area.
Cigar Bars
Relax with one of the area's cigar bars. Check out The Irish Whisperer located on Fleet Street, about three minutes from the National Harbor MGM Hotel, with an ample variety of whiskey and cigars. Head up to the Capital area and enjoy Shelly's Backroom, one of the most popular cigar lounges in the area.
Billiards
Beyond sports, you may enjoy heading out for some billiards. Check out Atomic Billiards on Connecticut Ave or Buffalo Bills on 19th St.
Sports Museums
It may not be the home of a Hall of Fame, but Washington, D.C. still has some incredible sports history. Start by checking out the ¡Pleibol! exhibit at the Smithsonian Museum of American History. For a larger sports history experience, check out the National Sporting Library & Museum.
Axe Throwing
Men around the world are taking back the art of ancient combat techniques, including axe throwing. Check out Kick Axe Throwing on Okie St, Kraken Axes on E St, or Bad Axe Throwing on Evarts St.
Golf
If you're coming to the D.C. area for a sports weekend, try to get out and enjoy some activity for yourself. Why not try one of the area's phenomenal golf courses? Try the Jack Nicklaus Signature Course at Creighton Farms in Aldie, VA, or East Potomac GC Blue Course, the only course actually located in the District.