When most guys think of planning a Bavarian guys weekend or mancation adventure it's usually focused on beer, beer, and more beer but there's another side of Bavaria that most Americans forget. The Bavarian Alps provide an amazing playground full of outdoor adventure, history, and yes ... great Bavarian food and beer!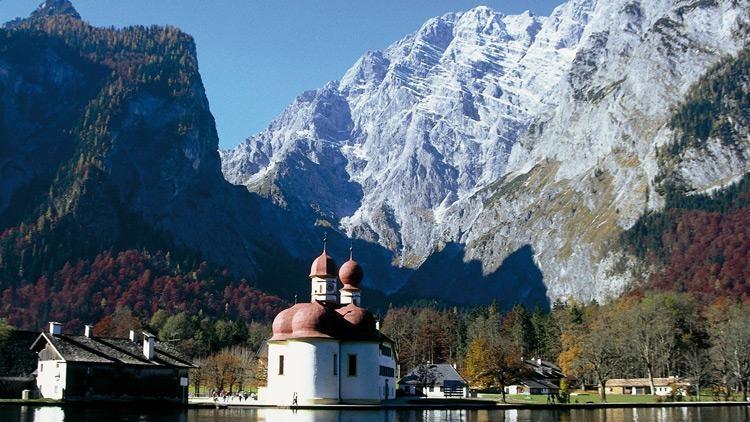 Cradled within the stark and majestic peaks of the Bavarian Alps, the Kempinski Hotel Berchtesgaden is a beacon of warmth, leisure, and alpine relaxation. Comfortable and unmistakably luxurious, the 138 exquisite rooms of the historic Berchtesgaden act as the perfect launch point for forays into the castles, meadows, and mountain lakes that constitute Bavaria's fairy tale countryside. Mixing classic European comfort with modern style, the Berchtesgaden is a 5-star gateway to one of the most picturesque regions in the world.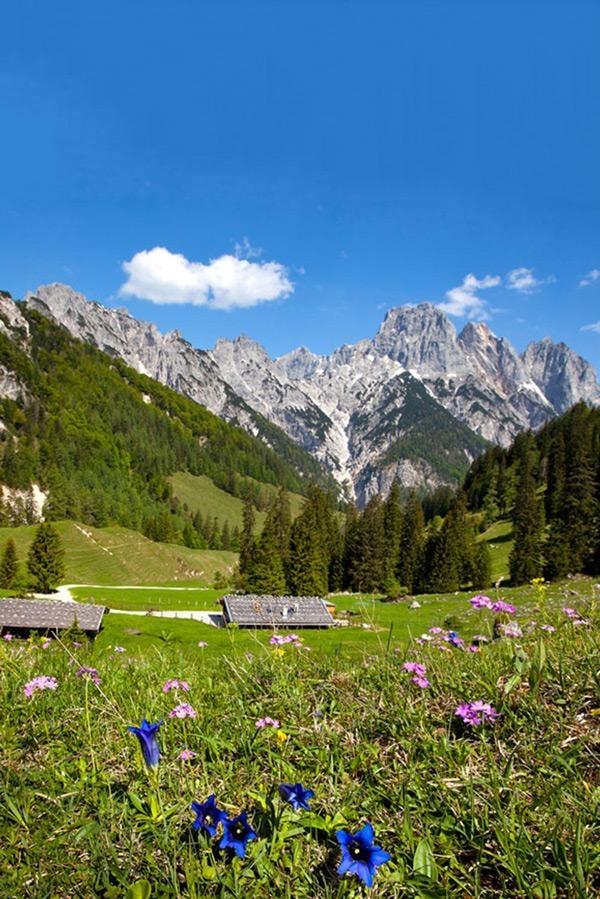 The Alps are perhaps most compelling in the winter, with a natural wealth of cold-weather adventures that truly defy comparison. With cultural, natural, and historical appeal aplenty, just a week in the Alps is all you'll need to understand why winter is regarded as such a special time in Bavaria. Grab your hiking boots, bundle up, and read on below for our curated list of the best wintertime attractions around the Berchtesgaden.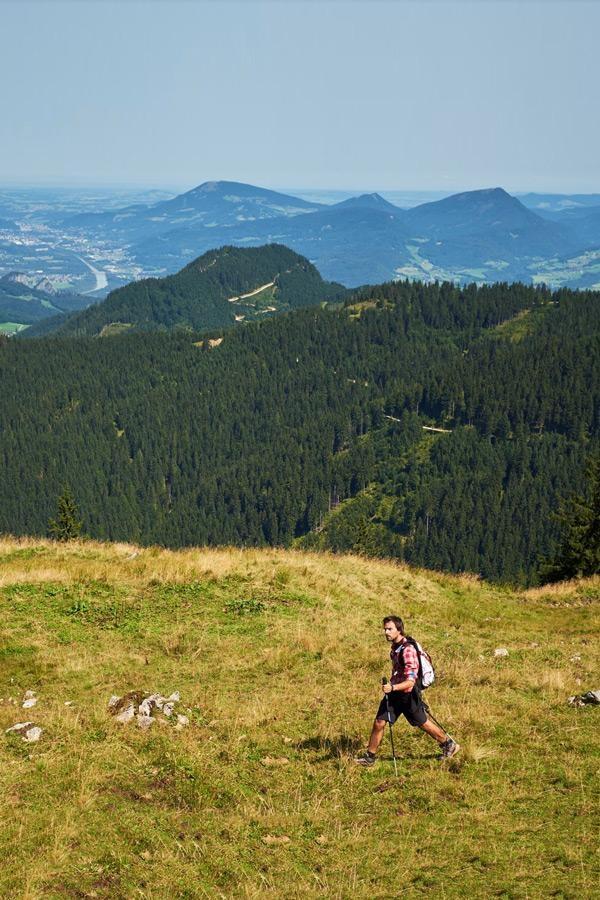 Hit the Slopes For Ski, Hike, and Toboggan Alpine Adventures
Kempinski Hotel Berchtesgaden's activity concierge Manuel Huber is your personal guide to Bavaria's alpine expanse. A professional ski instructor, fitness guide, and local expert, Manuel supplies guests with tailored itineraries for truly unforgettable adventures. If you're a lover of the great outdoors and ready to walk, climb, and slide through a winter wonderland, Berchtesgaden is the place to:

Toboggan. The Berchtesgadener land is a tobogganing paradise! For young and old, from child's play to expert – every tobogganing fan will enjoy zooming down the powdery slopes. If you've got a need for speed, why not try a bobsled race down a 1200m frozen channel? Few things in life are more exciting than an icy 130km/h joyride!

Hike. The tranquility of the snow-covered mountains and the satisfying sound of snow crunching underfoot combine to create a uniquely calming expedition that will have you coming back for more. For an almost effortless trek into the undisturbed mountain world, Manuel will be pleased to lead you and your group on a snowshoe trek into Bavaria's hidden places.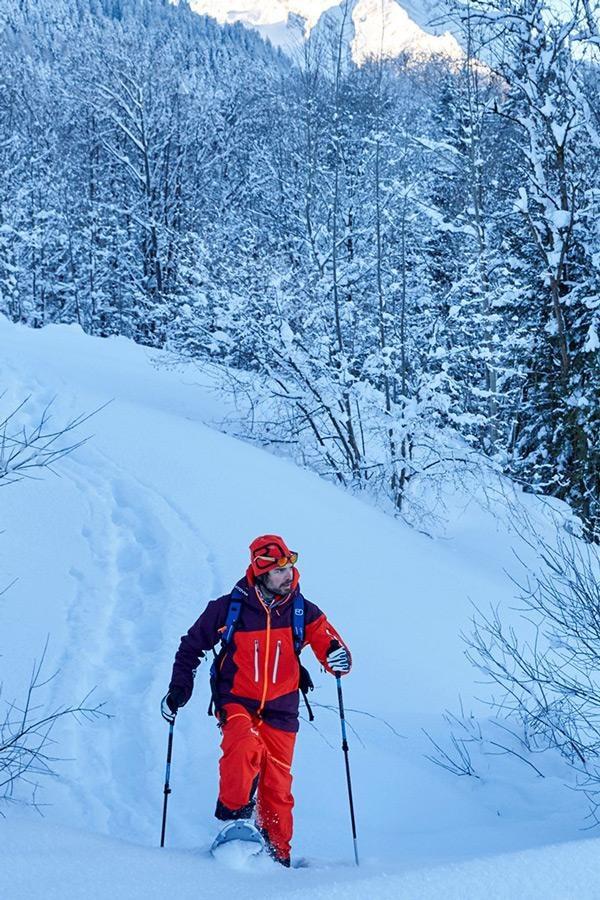 Ski. Whether you're a newbie or an old pro, Manuel will show you the beautiful slopes of the Berchtesgadener and Salzburger wilderness. The ski school at the Berchtesgaden offers skiing, snowboarding, and cross-country for all skill levels and competencies. Of special note are the ski tours: mesmerizing cross-country skiing trips that cover the 84 km of magnificent 'Berchtesgadener Land' around the hotel. If you're a first timer, try the Trail Scharizkehl: a refreshing 2.5km introduction to the allure of alpine skiing.

History and Adventure In the Bavarian Alps

Bavaria is a land rich in history and culture…a fact you'll no doubt infer from the traditional clothing favoured by its populace. While a stein of classic Bavarian brew can't hurt, you don't need to don lederhosen or a dirndl to get an authentic Bavarian experience. For an exciting history lesson you won't want to sleep through, check out:

The Salzbergwerk. The salt mines of Berchtesgaden are an underground window into Bavaria's past, waiting to be discovered. Guided tours into Bavaria's subterranean world run daily and bring the history of the region's most storied industry to life with an informative walk through the now-silent tunnels.
KÖNIGSSEE. The Berchtesgaden National Park holds the Königssee, a natural lake formed by glaciers during the last ice age. The serenity of the lake is best experienced by a boat tour, where one can admire the St. Bartholoma Pilgrimage Church on the shore and test the echo of the surrounding mountains with a distinctive blast from a Flugelhorn.

Obersalzburg. A mountainside retreat perched high above Berchtesgaden, this incredible vantage point has a unique and complicated history: it was once the site of Hitler's personal resort, the "Eagle's Nest". Now a tourist attraction, Obersalzburg is worth visiting both for its enchanting view into the mountains and its sobering view into the past.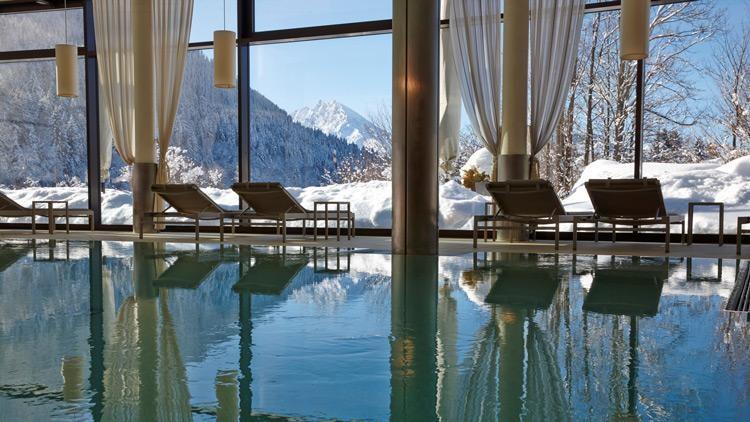 Cold Comforts Warm Spas

Even the hardiest of explorers need an escape from the cold from time to time. While the Alps can indeed be chilly, there are plenty of opportunities to relax and recharge before another fun-filled day on the trails. If you're looking for a place to wind down and warm up on your winter getaway, look no further than the venues below:

Watzmann Therme. Ultimate fun awaits kids and families in this expansive mountain retreat. Water chutes, sports pools, and slides will delight the young while adults relax in a saltwater sauna with a panoramic view.

Rupertus Therme. The charming mountain town of Bad Reichenhall offers an indulgent thermal bath in an unparalleled natural environment. Enjoy the beneficial healing effects of Rupertus Therme's alpine salt pools, spacious sauna, and feature area offering sound and colour pools.
The Kempinski Spa. Enjoy luxury treatments that invoke the wisdom and equilibrium of nature. Expert therapists are on hand to provide the best in traditional and cutting-edge therapeutic care, including hot stone massages and sound therapy. 1,400 sq. ft of wellness area sports both an indoor and 36 degrees heated outdoor pool, a Finnish and herbal sauna, and a meditation lounge with floating water beds.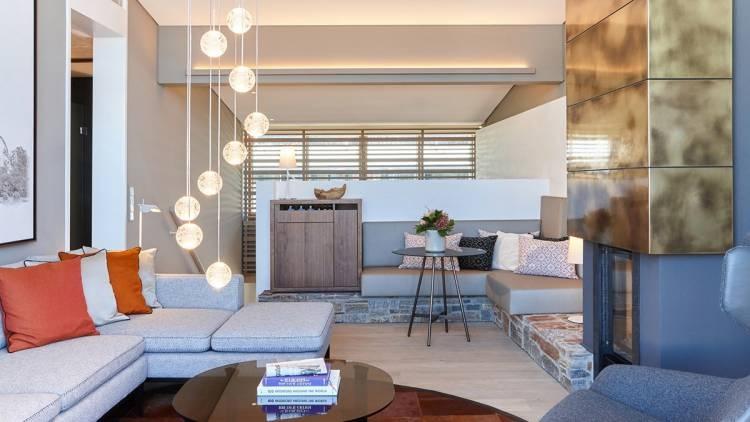 Winter Escapes Guys Weekend Package

Book your winter holiday at Kempinski Hotel Berchtesgaden and enjoy the beautiful winter wonderland in the Bavarian Alps. The Winter Escapes Guys Weekend Package is subject to availability and includes:

Overnight stay in your booked room/suite category including price advantage (except Panorama Suite)
Alpine buffet breakfast

Entrance to Kempinski The Spa