California's central coast is a hidden gem. Even most Californian's don't consider visiting here as often as I think they should and folks from other states gravitate towards LA, San Francisco, and San Diego as well as the national parks along the Sierra Range. There's another side of California though. A more laid back and fun place filled with history, heritage, fantastic food and incredible wine. California's Central Coast is a collection of individual communities and today we're going to take a look at Northern Monterey County.
Monterey County, California is located in California's Central Coast region, about two hours south of San Francisco. While they do have a good regional airport, I strongly recommend driving if you can since there are some amazing routes to explore, from Highway 1 to 17-mile drive through Pebble Beach, as well as generally speaking the area is best explored on wheels.
When you need a weekend getaway with your brothers, there are so many places that demand your attention. However, there is no place like Monterey if you want to get away from the hustle of the city, enjoy time together with a little adventure, and savor some incredible wine. Here are some of the best things you should consider for your next weekend away.
Downtown Monterey Waterfront
While downtown Monterey can be a bit touristy, it's a fun place to visit with good restaurants and an opportunity to explore some of Monterey's history and heritage. Personally, I'm a big fan of aquariums and Monterey has one of the best in the world. If you are looking for history and heritage, check out the Presidio of Monterey Museum, Colton hall Museum (where California's first constitution was drafted) or the Old Monterey Jail.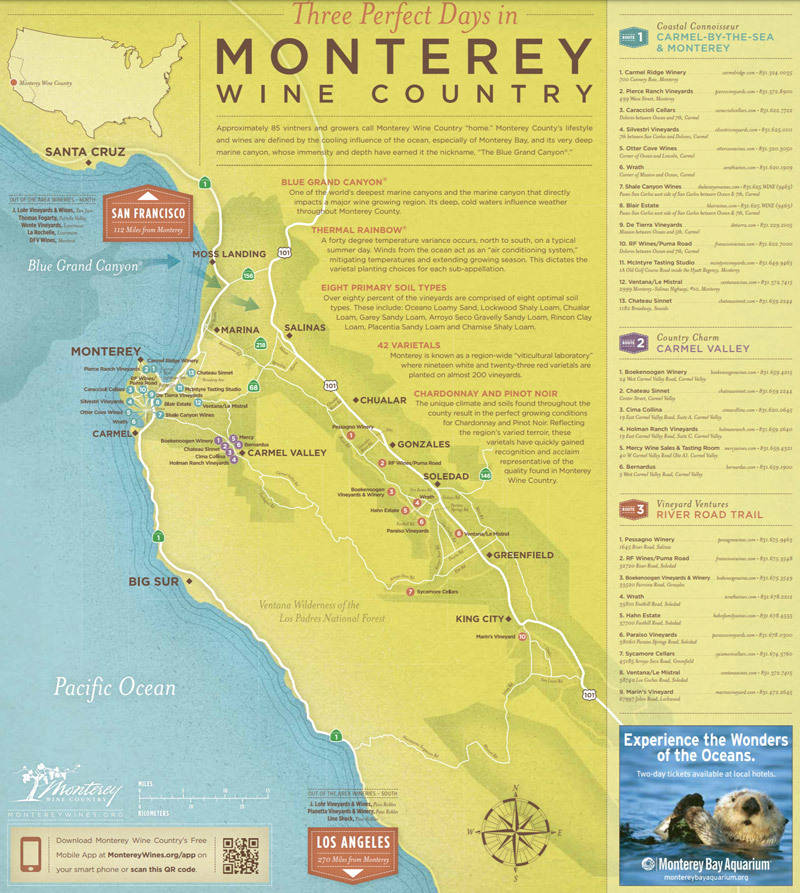 Wineries You Must Visit in Monterey
There are more wineries and vineyards than you could possibly visit in a single weekend. If you want to visit more wineries and have fewer other activities, consider one of the many tours available. Below are some of our favorite individual properties we recommend you add to your list.
Folktale Winery
About 15 miles outside of Monterey is Folktale Winery, and is more than just the normal winery experience. First, if you want to bring your dog along for the weekend, they will be welcome here. You get a first-rate flight of wine to taste that includes Grenache, Chardonnay, red blends, sparking rosé, and sparkling Brut.
In addition to amazing wine, you can partake of delicious chef-prepared small plates. You can also relax with giant Jenga and dominoes, listen to local bands, or if yoga is your thing, enjoy a session in the vineyard.
Hahn Family Wines
A little further inland you find Hahn Family Estate. The Hahn family wines are popular and well-known being available for purchase in grocers. However, when you visit the tasting room, you can sample some of the more luxurious labels, such as the Lucienne wines.
Caraccioli Cellars
If you are looking for a more modern experience for your wine tasting adventure, then Caraccioli Cellars in Carmel is a must-visit. The tasting room is a cozy with dark walls and modern accents. What makes the experience better is the wine that is masterfully crafted from meticulously cultivated grapes. When it is time to harvest, they are picked by hand and carried back to in small totes to avoid premature crushing or stress.
Talbott Vineyards
Located to the southwest of Monterey, Talbott Vineyards is the destination vineyard of choice if you crave estate wines. The tasting flights include Chardonnay and Pinot Noir or a mixed flight between the two. These wines are crafted from the grapes grown at the two Talbott family vineyards in Monterey County.
Joullian Vineyard & Winery
The Joullian Vineyards tasting room is located in Carmel, just 20 minutes from the Monterey coast. The tasting room offers three tasting flights of select wines daily. If you prefer a more unique experience, consider booking a special artisan tasting at the barrel room or executive tour at the vineyard in Carmel Valley.
Other Monterey Wineries You Should Consider Include ...
Chalone Vineyard – this sits at the base of Pinnacles National Park and is Monterey's first winery (plus they have their own AVA)
Odonata Wines – if you are heading away from Monterey towards Salinas Valley, this is the first winery along River Road Wine Trail. The winemaker was 21 when he released his first commercial vintage!
I Brand Wines – one of more than 20 wine tasting rooms in Carmel Valley Village, Ian Brand was named The Chronicle's 2018 Winemaker of the Year and you can taste his skill through the wines
Urban Wine Row – located in Marina, you can taste wine between three vineyards located in a more industrial setting.
A Taste of Monterey – located in Monterey, this is a flagship wine tasting experience serving Monterey County wines with ocean views.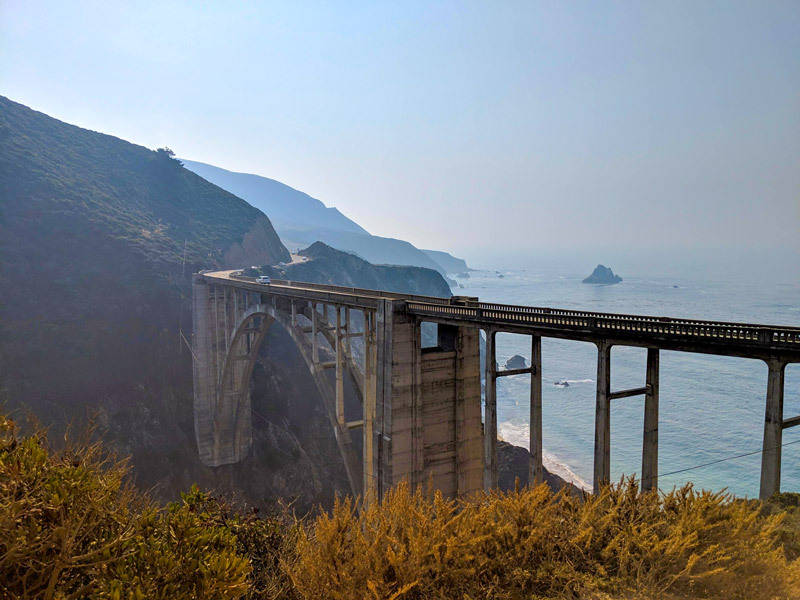 Driving California Highway 1
Monterey has a tremendous amount of things to draw visitors from all over the world but perhaps the biggest draw is the natural beauty found along the coastline. California's Highway 1, also known as Cabrillo Highway and Pacific Coast Highway is a stunning drive along virtually the entire state's boundary with the Pacific Ocean. However, Monterey County plays host to some of the most beautiful and magnificent portions which collectively many folks refer to as "Big Sur".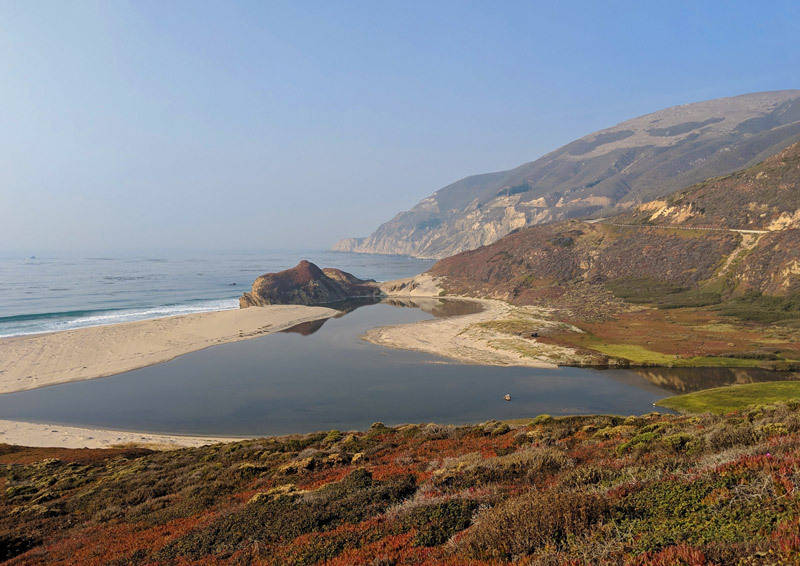 Whether you are on two or four wheels, this is a route that should absolutely be part of your itinerary. While there are some steep cliffs and tight turns, traffic is often slow along the route so it isn't as challenging to drive as one might think. However, you should always check to make sure there aren't any blocked areas due to seasonal mudslides and other erosion events which can periodically make the route impassable.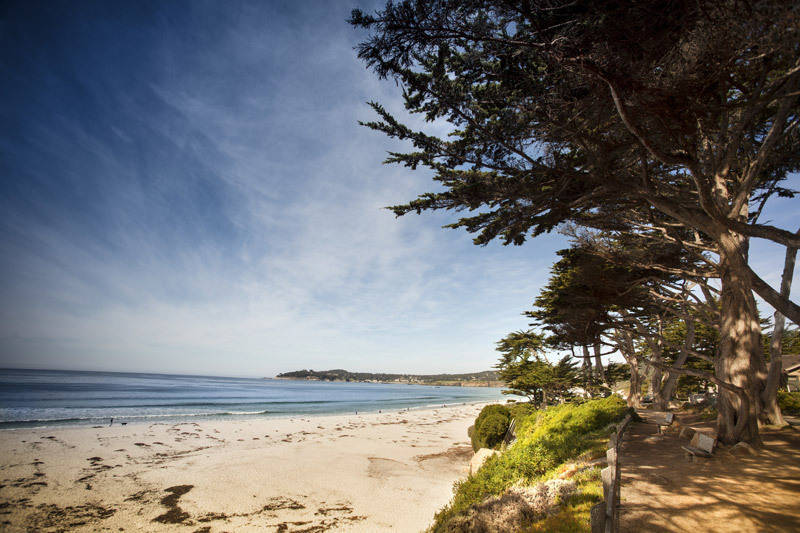 Surf and Sunshine Guys Weekend Activities
In addition to incredible wine tasting experiences, Monterey offers some amazing options for a guys weekend. While there is everything from skydiving to museums, these are some of our favorite options however, you can always go to the See Monterey website and look up even more great ideas for a Monterey Guys Getaway.
Whale Watching Expeditions From Fisherman's Warf
Whale watching tours depart from Fisherman's Warf area in Monterey as well as a few other locations along the coast, however there are multiple boats that depart from here. If you've never seen a California Gray Whale or one of the other massive migratory mammals, this is a great opportunity to do so.
Seahorse Equestrian Tours
One of the favorite pastimes for many people in Monterey is getting on horseback and exploring nature from this perspective. Seahorse Equestrian Tours offers your group the opportunity to ride trails from the beach, to the interior brush, or through the Monterey redwoods.
J&M Sportfishing
If you prefer to be on the water and enjoy fishing, consider a day trip with J&M Sportfishing. Whether you're looking to bring in some rockfish, lingcod, salmon, or blue fin tuna, Capt. John will be able to help you enjoy your time.
Del Monte Golf Course
Do you enjoy getting out onto the green and releasing some tension with a wood and iron? Then you must check out Del Monte golf course, the oldest golf course on the west coast. Originally opened in 1897, it has continued in operation ever since. In addition to being the oldest operating golf course, it also hosts annual championship competitions. Del Monte is part of Pebble Beach, so there are plenty of other courses here to try as well if you can get a tee time.
Pebble Beach Golf Academy
If you aren't ready to play a full game on one of the Pebble Beach Golf courses then check out the Golf Academy instead for a lesson. They have fantastic instructors and you can still say you went golfing at Pebble Beach ... though you can save some money and avoid spending a whole day if you have a tight schedule.
Steinbeck Center
No visit to Monterey is complete without celebrating the life and legacy of John Steinbeck. Located in Salinas, his birthplace, the National Steinbeck Center has a variety of exhibits to help guests learn about this amazing author who made California a legendary place that they dreamed of one day visiting. The center continues to foster discussions about social justice, environmental issues, and biological sciences that he was so famously associated with.
Take a Food Tour
If you aren't sure which restaurant or winery to visit, Staci at Carmel Food Tours can take care of you with walking tours or private events featuring the best that Monterey County has to offer a group of hungry men.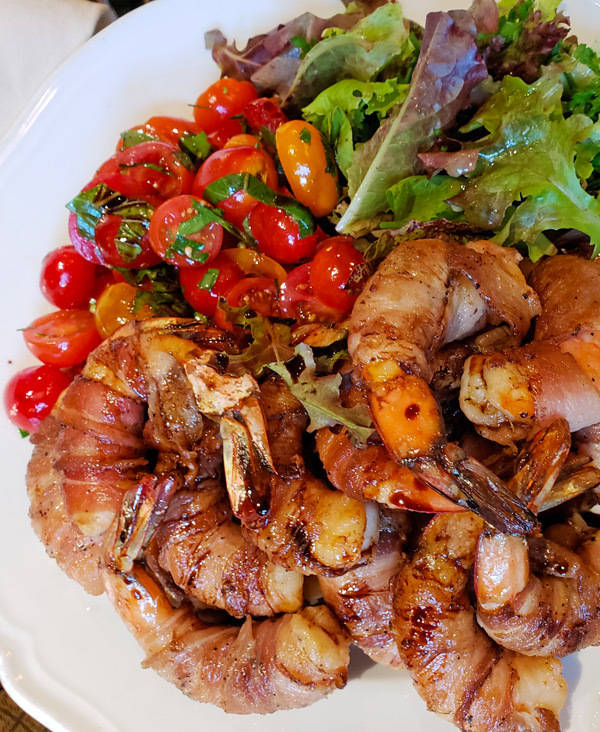 Food To Check Out In Monterey
While you are in Monterey for your weekend, you will need to find some great places to eat. You can eat at one of the many places along Old Fisherman's Warf, but we recommend trying one of these. The Pancetta-wrapped Shrimp above are from a dinner we had at Bernardus Ranch but Monterey is full of amazing restaurants for fine dining with farm to table freshness. No matter if you are looking for high-end dining or casual eats, we've never been disappointed ... including the time we found a burrito shop in the back of a store selling food for people camping in Big Sur. There's a certain attitude that people in Monterey have that exists across almost all price points and culinary traditions here.
Salt Wood Kitchen and Oysterette
In the center of the Sanctuary Beach Resort in Marina is the Salt Wood Kitchen and Oysterette. Just 10 minutes northeast of Monterey, you can enjoy a variety of gourmet food. Oysters may be the main attraction, but you can also enjoy barbecued chicken, pork chops, and ling cod.
Seventh & Dolores Steakhouse
If you have a hankering for steak, head over to Carmel and check out the 7D Steakhouse. Entrées include steak, pork chops, bass, duck, and ribs. Complement your meal with one of the fine wines imported from France, or the local selection from vineyards like Folklore.
Lucia Restaurant
Part of Bernardus Lodge, Lucia offers cuisine from breakfast to diner with everything from burgers and pizzas, to fish and steak, to omelets and French toast in the mornings. Setting the Lucia apart is not only the food, but the 30-page wine list. This will certainly be the capstone of your dining for the weekend. Additionally, Bernardus has a tremendous chef's garden on site and on our last tour we met with the garden manager who was able to tell us what chef was preparing for dinner by what had just been dug up an hour earlier. That's fresh!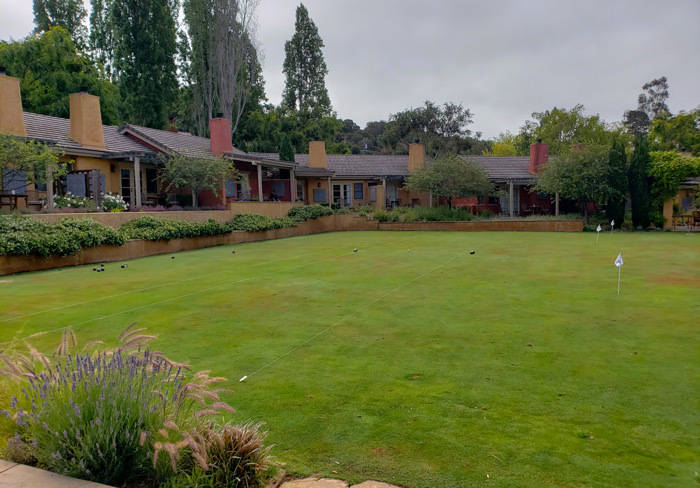 Hotels and Resorts
Monterey has a wide variety of hotels and resorts to choose from and it mostly depends on what sort of atmosphere you are looking for. For instance, we've had wonderful experiences at both Bernardus Ranch as well as Carmel Valley Ranch. However, if you are looking for something closer to the ocean then consider hotels like InterContinental the Clement Monterey or Monterey Bay Inn, which both have waterfront rooms.