Paradise Coast is the very south western corner of Florida including Naples, Marco Island as well as inland areas such as Everglades City. It is a literal paradise destination for a guys getaway if you are looking for craft beer, fresh seafood, fishing, golf, beaches, and adventure exploring the natural environments ranging from lagoons to Everglades.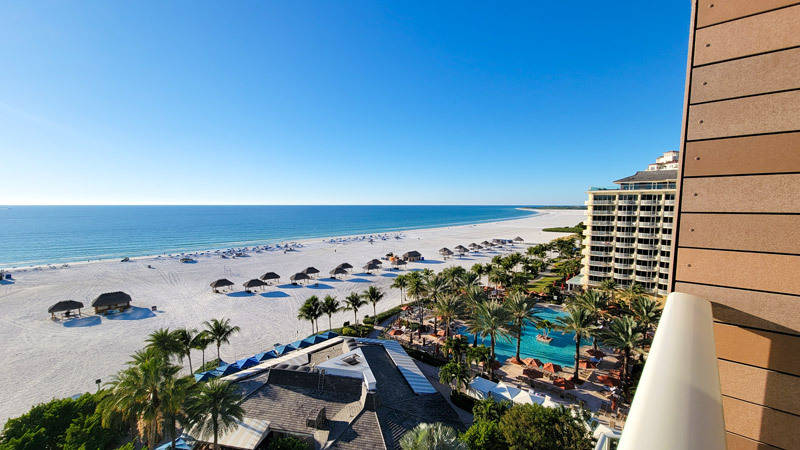 Beaches
Paradise Coast features 30 miles of wide beaches featuring sparkling white sand and crystal clear water. Depending on what you are looking for there's ultra luxury beachfront resorts like the JW Marriott Marco Island where we stayed as well as vacation rentals and lower priced options just inland but still close to the beach in Naples.
While this part of Florida is world famous for shelling, most beaches in Naples and Marco Island allow alcohol to be consumed on the beach except in glass containers. That makes these beaches a perfect destination to just kick back with a beer and relax while waiting for the sun to go down.
Fishing
Like most of Florida's Gulf Coast, fishing is legendary here and there is a diversity of opportunity. This includes coastal and calm bay fishing in the inland lagoons, rivers, and estuaries as well as deep see fishing in the Gulf of Mexico. Depending on your style of fishing you can find guides here for the serious anglers as well as for those looking for a party boat experience.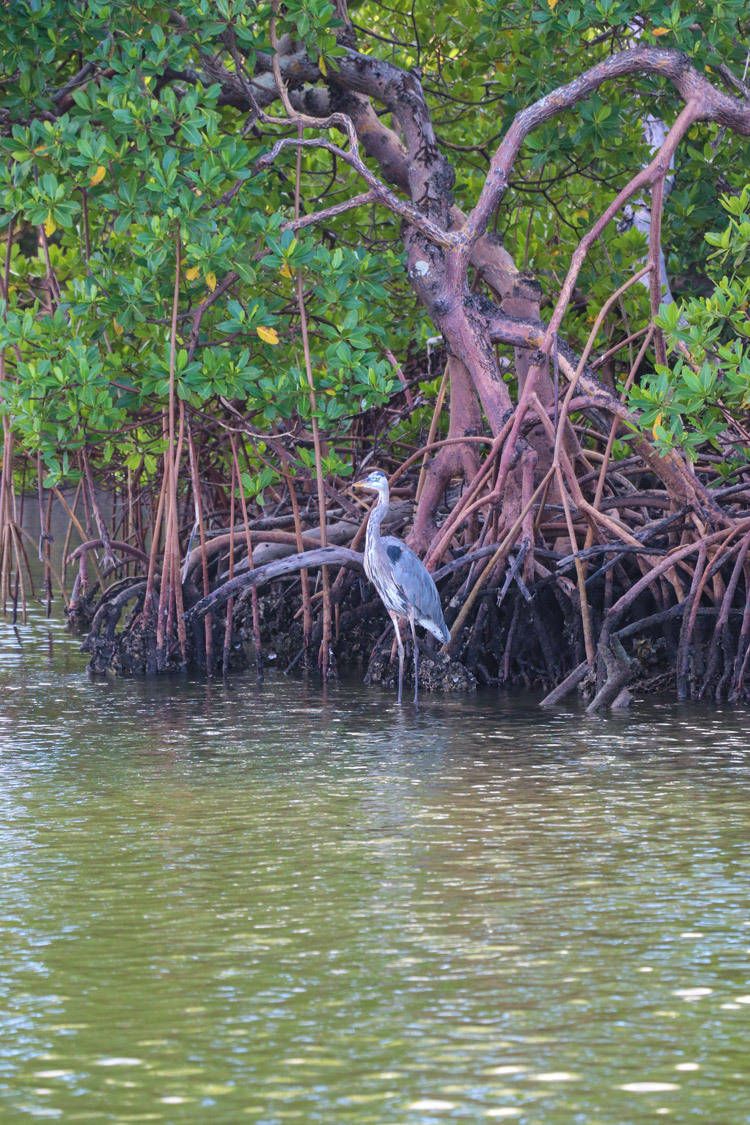 Birding, Swamp Walks, and Eco Tourism
One of the more interesting features of Rookery Bay is Rookery Island which is at sunset completely packed with all sorts of birds who seek refuge there, safe from snakes and other animals who might steal there eggs or attack sleeping avians. One way to explore this area is through a sunset boat tour with Rising Tide Explorers on either their power boat or kayaking experience.
There are also tons of other tours including kayaking through the Everglades, the Ten Thousands Islands National Wildlife Refuge, or for the more adventurous a swamp walk through knee-deep water surrounding cypress trees. Rangers and park-approved guides lead these walks in Fakahatchee Strand Preserve State Park and Big Cypress National Preserve.
Golf
With 90 golf courses in the area this is one of the top destinations for golfers anywhere in Florida. Highlights here include the Tiburon Golf Club - home of the PGA Tour QBE Shootout, TPC Treviso Bay, The Ritz-Carlton Golf Resort, and Links of Naples where you'll find night golf under stadium lights during winter and spring.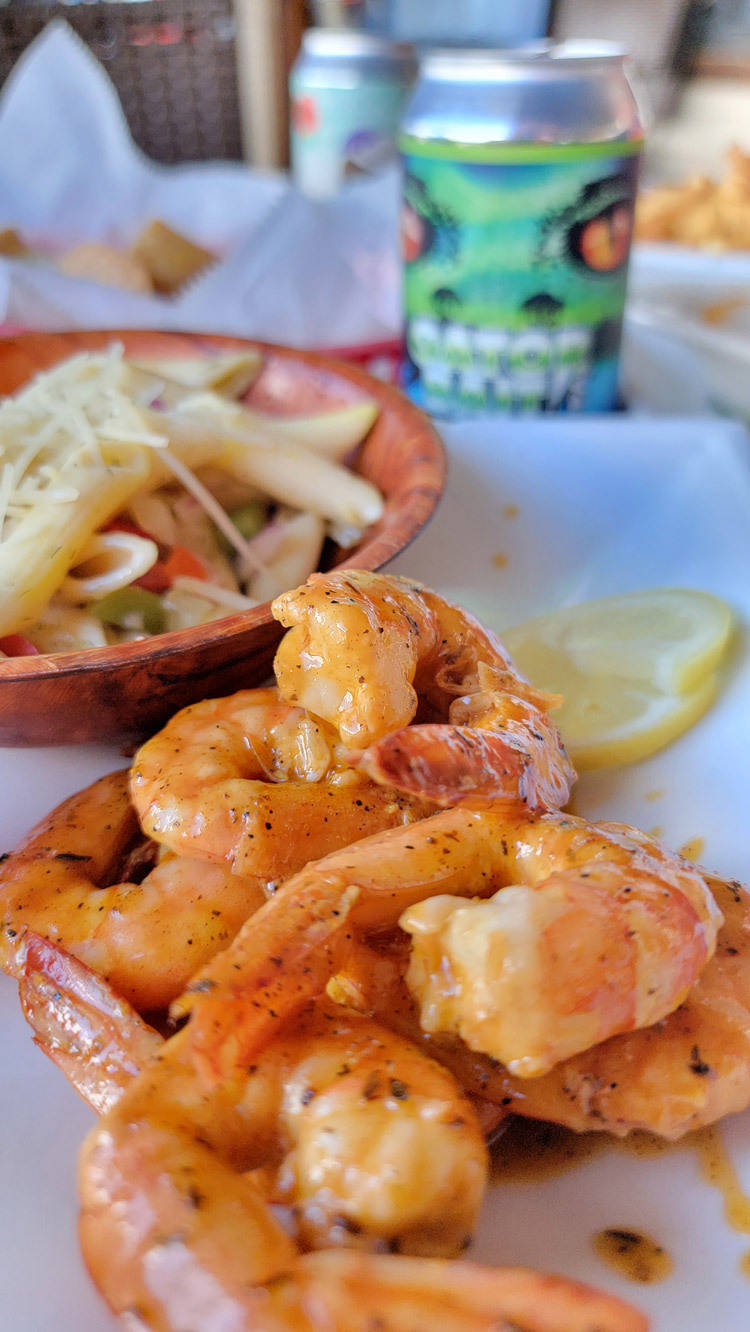 Seafood
It shouldn't be surprising that an area like this that is so closely connected to both fresh and salt water as well as marshy wetlands would have some of the best fresh seafood in the country. While there are plenty of fancy places to go and enjoy a great meal, we think sitting on a dock overlooking the bay is an even better option. We had great meals at the Crabby Lady in Goodland where they also had an excellent selection of local craft beer.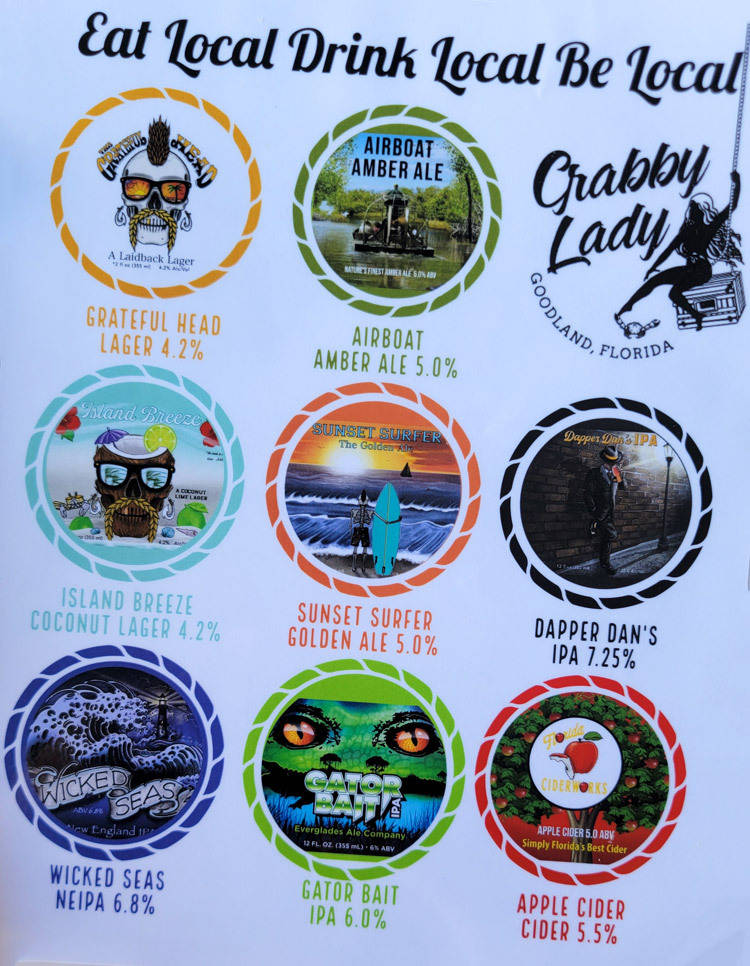 Craft Beer
Paradise Coast has a great selection of breweries with some very good quality product. Additionally, we're giving bonus points to the brewing community here due to the fun names and awesome artwork like Everglade Ale Company's Gator Bait IPA or Airboat Amber Ale and Bone Hook Brewing's Island Breeze Coconut Lager which put you in the right frame of mind even before opening the can to take a sip.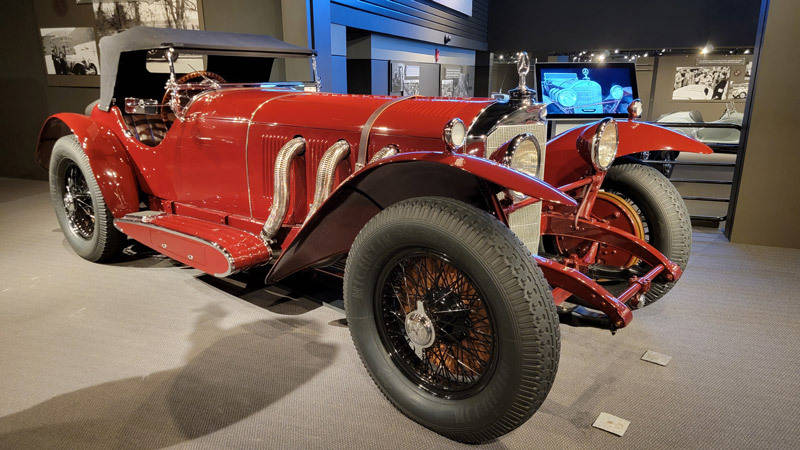 Cars
Not surprisingly, Paradise Coast is home to quite a number of automotive enthusiasts and so the streets of Naples and Marco Island are great places for car spotting, especially along beach roads where people in fancy cars go to cruise and show off. Additionally, there are quite a few places to rent exotic cars if your group wants to make sure you have the right wheels to match your posh golf resort.
Naples also is home to one of the must awesome car museums that I've had the pleasure of visiting, one that several of my car enthusiasts had never heard of before but are now planning trips to explore it. Revs Institute is a car museum but also an educational institution dedicate to the study, preservation, conservation, and restoration of historically significant automobiles.
It is an incredible place that while you can walk through simply gawking at some of the world's most amazing automotive art, you could literally spend hours learning about the intimate details and history behind each of them.
This is facilitated by their mobile app so you can pull up info on each vehicle as you walk through the museum. Folks at home can get a taste by accessing their media gallery of more than 690,000 images from their archives as well as thousands of other online documents including manuals, magazines, sales literature, dissertations, posters, and even parts catalogs.
For instance, here is the page talking about the 1929 Mercedes-Benz SSK Sport pictured above.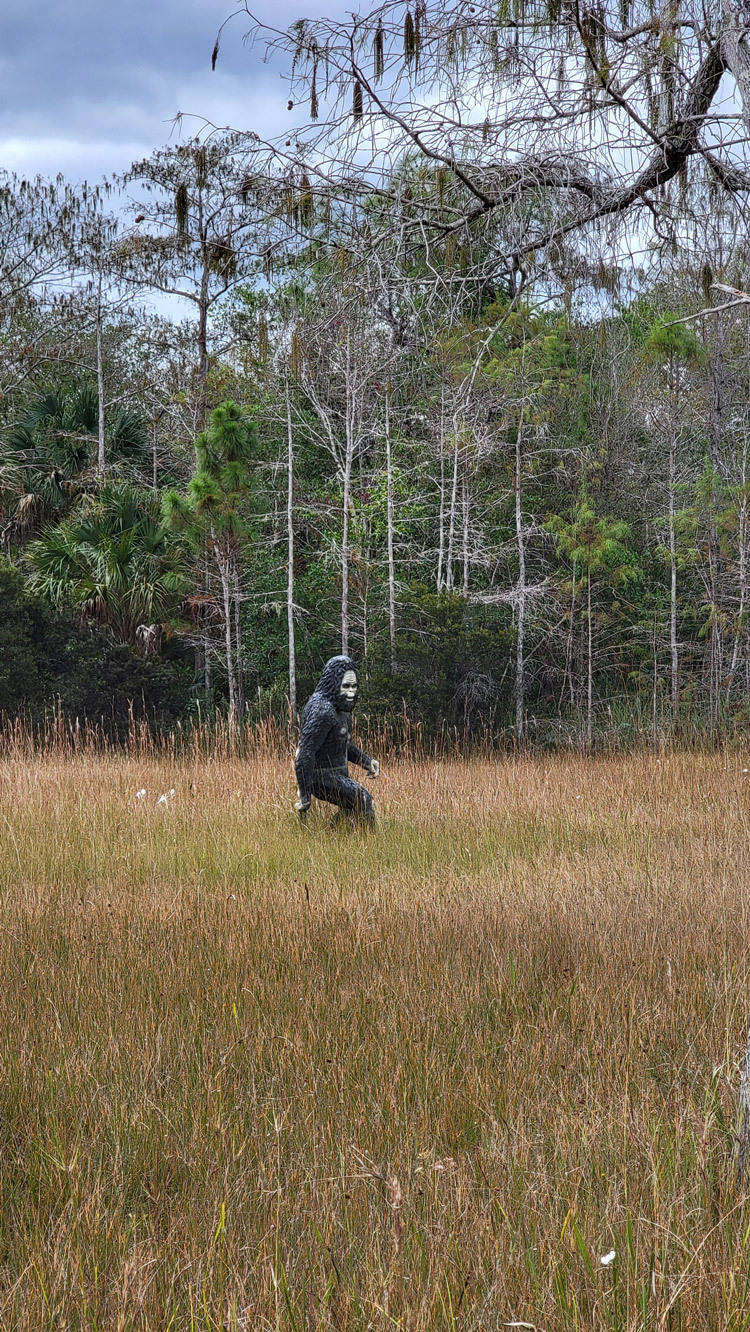 Quirky Everglades Attractions
One of the interesting things about this part of Florida is that while you have some of the most posh resorts found anywhere in the United States, the Paradise Coast is also home to some of the quirkiest attractions too. For instance, less than 30 minutes East of Marco Island you will find the Florida Skunk Ape Research Headquarters, a gift shop and animal exhibit celebrating Florida's version of Bigfoot. They also run a variety of swamp adventures and fishing tours from this location as well.
In the same area, also along Tamiami Trail in Ochopee, Florida you'll find the country's smallest Post Office. Measuring only 61.3 square feet this was originally a storage facility for irrigation pipes but was converted into an official US Post Office in 1953 and is still in operation today.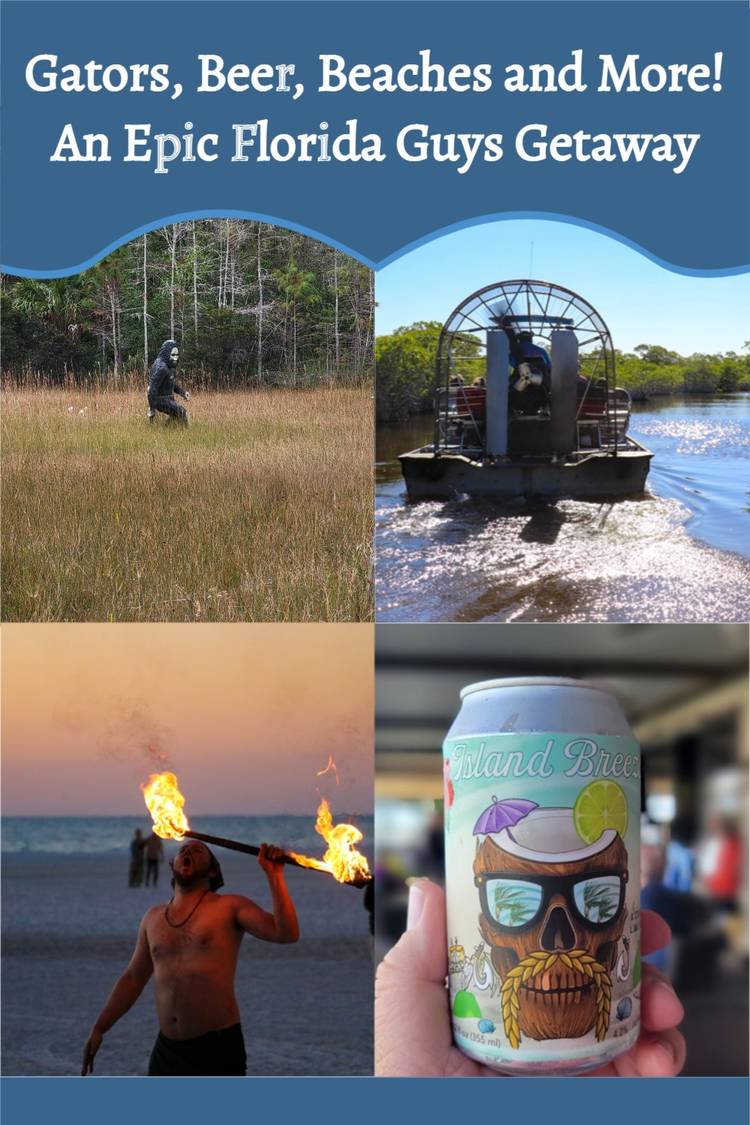 No matter what type of guys getaway adventure you are looking for, there are plenty of options to explore in Florida's Paradise Coast. For more information please visit the destination's website.